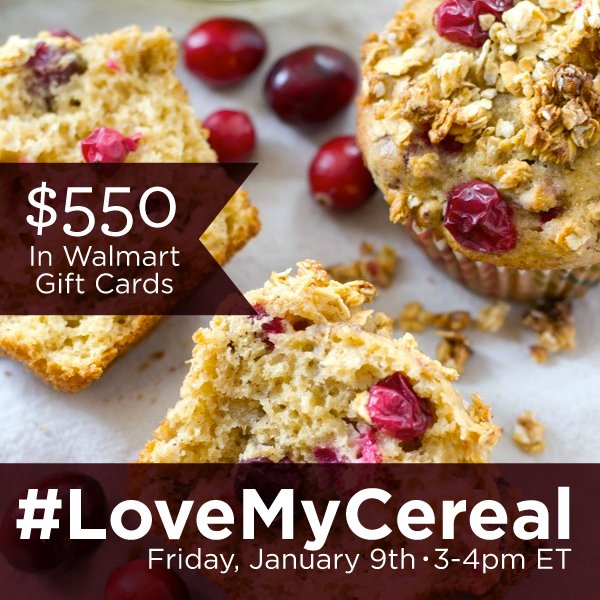 Photo Credit: Whole & Heavenly Oven
Do you love a good Twitter Party?  You know I do, and I'm excited to co-host a party about using Quaker® Life, Squares, and Granola products in your daily life!  On Friday, January 9th at 3pm ET, please join us for the #QuakerUp Twitter Party where we'll be discussing creative recipes and snacking ideas using Quaker® products, and giving you a chance to win prizes!
I use Quaker products a lot. I used them when I made my Bakery Style Cranberry Streusel Muffins not too long ago, and I could eat those bites of goodness every day! My adoration doesn't stop at the rolled oats, though. With Quaker® Life, Quaker® Oatmeal Squares, and Quaker® Simply Granola in the house, my breakfast has great taste and wholesome nutrition, too!
JOIN ME AND RSVP FOR THE #QUAKERUP TWITTER PARTY ON SOFABCHATS!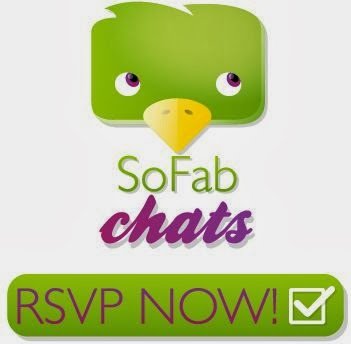 DATE: Friday, January 9th
TIME: 3:00 – 4:00 pm ET
PRIZES: QTY – (5) $100 Walmart Gift Cards
EARLY BIRD PRIZE: 1 – $50 Walmart Gift Card
RSVP & PARTY GRID: #QuakerUp Twitter Party Page
Tweet it loud and proud!
Join #LoveMyCereal Twitter Party 1/9 3pm ET. FAB recipes! Prizes $550! Rules http://t.co/8yGXMhgoUC #ad

— Becca ~ It's Yummi! (@ItsYummi) January 8, 2015
HOW TO PARTICIPATE IN A TWITTER PARTY ON SOFABCHATS!
TIP: How to join a Twitter Party – sign in! Before party starts, click on the green "Sign In On Twitter" bar at the top of the page!
TIP: Who to follow at a Twitter Party? Follow the Party Team by clicking on the Twitter handle links on the RSVP page!
TIP: Want to win Twitter Party prizes? RSVP by clicking on RSVP button before you join the party, follow everyone on the Party Team, and tweet with the party hashtag during the party to be eligible!
TIP: How to win the Early Bird prize? Watch for chance to share a tweet when you RSVP for chance to win!
TIP: Special deals and brand coupons? Keep that option checked when you RSVP for the party!
TIP: New to Twitter parties? Watch your column and Party Team tweet columns – they are slower paced and easier to follow!
TIP: Where to find Twitter Parties? Check out the SoFabChats Twitter Party Calendar to find more fun parties to attend!
Find more helpful Twitter Party Tips on SoFabChats!