Slow Cooker Meatball Sandwiches
This recipe for slow cooker meatball sandwiches is one of those amazing, delicious foods that you'll want on hand for your game day tailgating and homegating parties.
This recipe was created as part of a sponsored post for Collective Bias and its client advertiser, Pick 'n Save. All thoughts and opinions are my own.
Lean ground sirloin from Pick 'n Save is formed into meatballs and combined with green peppers, onions, and a rich marinara sauce that's slow cooked to perfection and topped with melted mozzarella cheese to create a sandwich that's sure to be a game day favorite of everyone!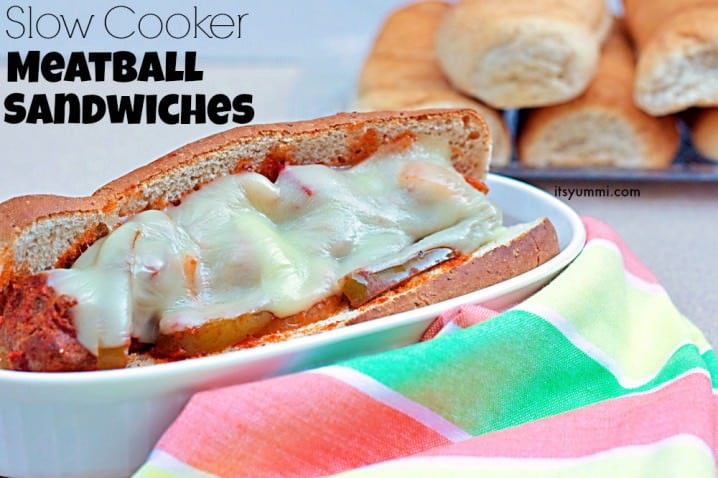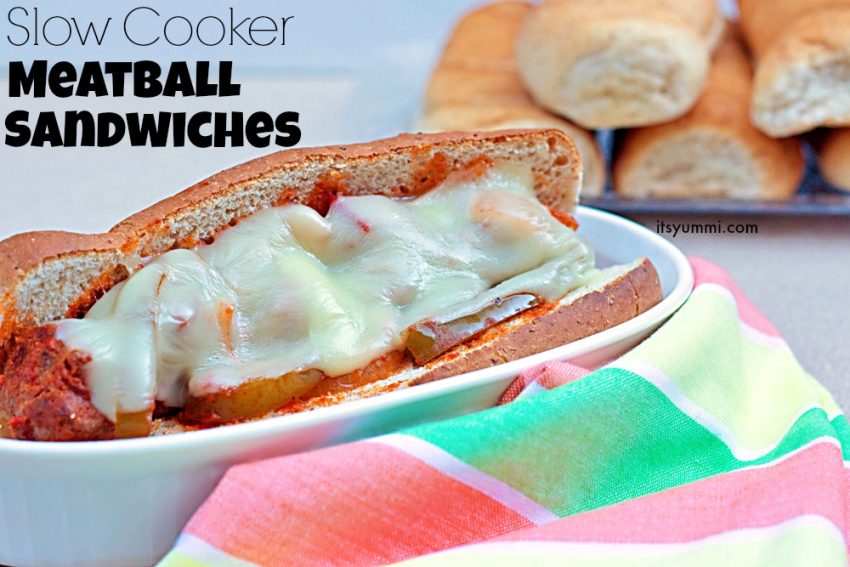 Vince Lombardi was a great American football player, best known for his role as the head coach of my favorite NFL team, the Green Bay Packers. During the 1960's, he led the Pack to five national championship victories, including two Super Bowl wins, in 1966 and 67. (source)  What many people don't know is that Vince loved a good meatball sandwich.  It's true! My dad loved the game of football and every once in a while during half time, he'd toss out awesome trivia like that.  Why my brain decided that Vince's love of a meatball sandwich was important, I will never understand, but it came in handy today, so there's that.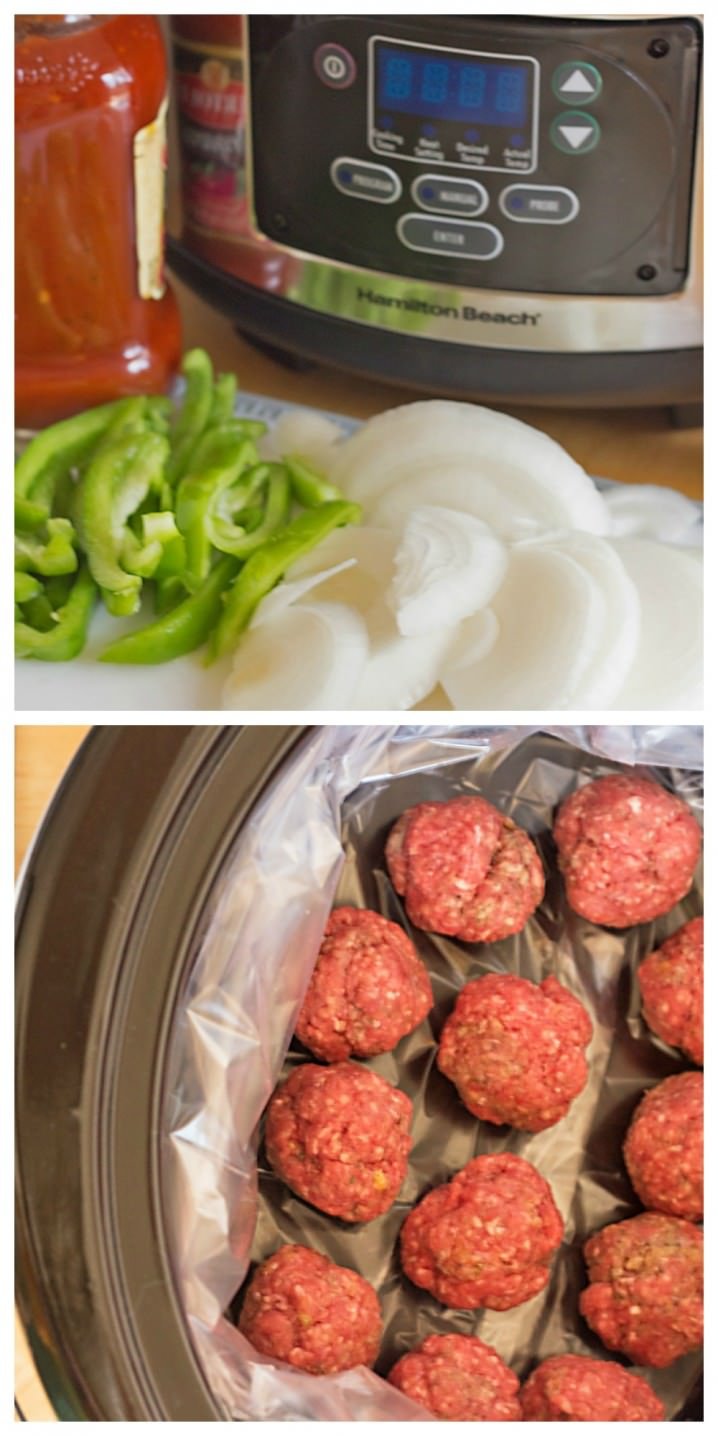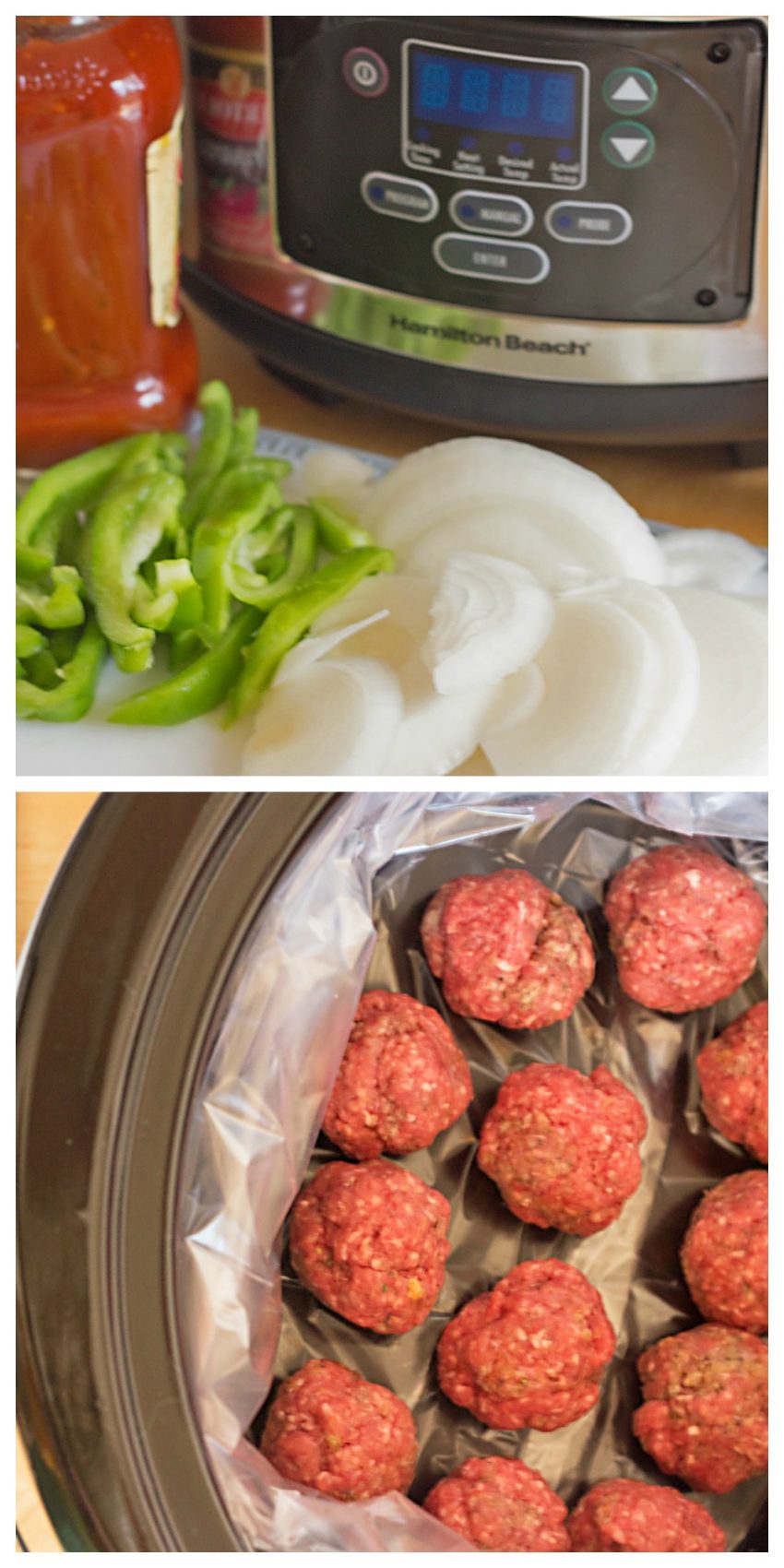 Since the first slow cooker wasn't marketed until 1970, I can with 100% assurance tell you that Coach Lombardi's favorite game day meal was not a recipe for slow cooker meatball sandwiches, but I'd be willing to bet that the core ingredients of his sandwich were pretty darned close to mine.   Even if they weren't, I can pretend like I know the truth, right?
Tailgating versus Homegating, the dilemma
Fact: Attending live NFL football games is not inexpensive. In fact, it's downright crazy expensive. Enough so that I've only been tailgating in the parking lot of an NFL football game twice in my life, and both of them were before preseason games.
Fact #2: I have a teeny tiny apartment with nowhere to sit but a little love seat and a cat hair infested floor, and most of the time that love seat is taken by Hasome.  This makes homegating with friends difficult at best.  That's why I grovel my way into other people's homes to watch football games. #Truth. I'm not below begging for a seat at a great football party. A football fan like me will do desperate things to be able to party it up.
I'm so hardcore, I've been known to put on full head-to-toe green and gold attire (complete with cheesehead hat) and walk up to someone's house and ring the doorbell.  They almost always let me come in, though, because hey… I'm a Wisconsin girl and I've got food with me!
I know that I can pick up fresh food fast at #MyPicknSave, shoot home with the ingredients and make up yummi game treats like Cheesy Bacon Jalapeno Bites, Jalapeno Chicken Beer Cheese Soup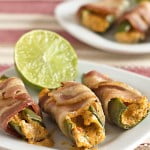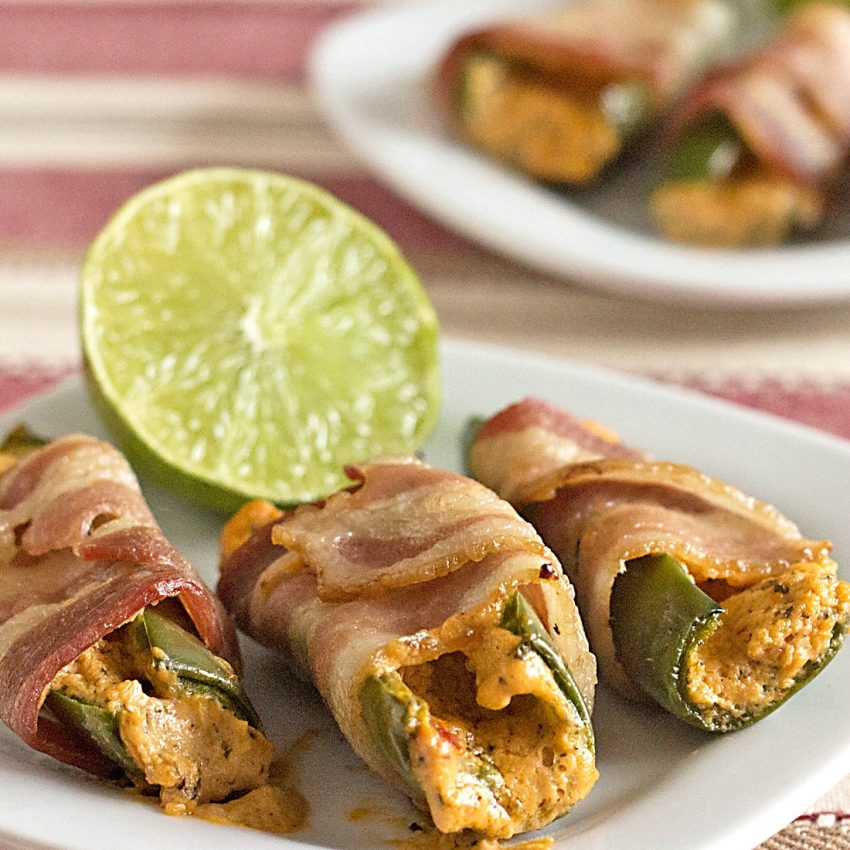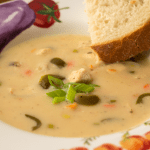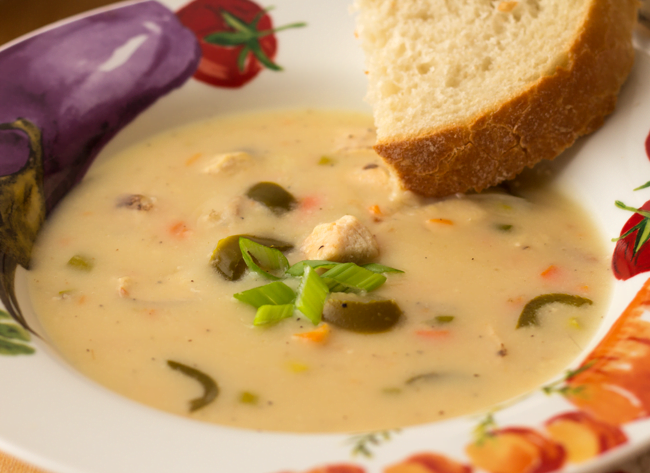 ,
or this recipe for slow cooker meatball sandwiches!  It's a win-win for everyone involved and there's  not a game day tailgater or homegater that I've met who's complained about good food at a great price.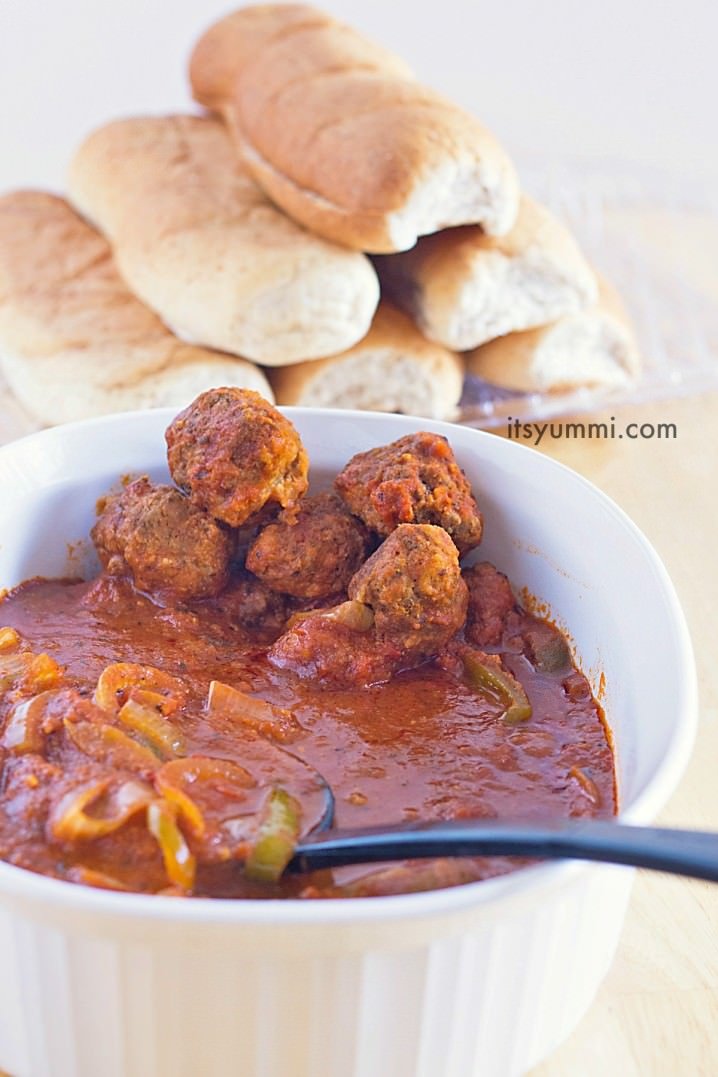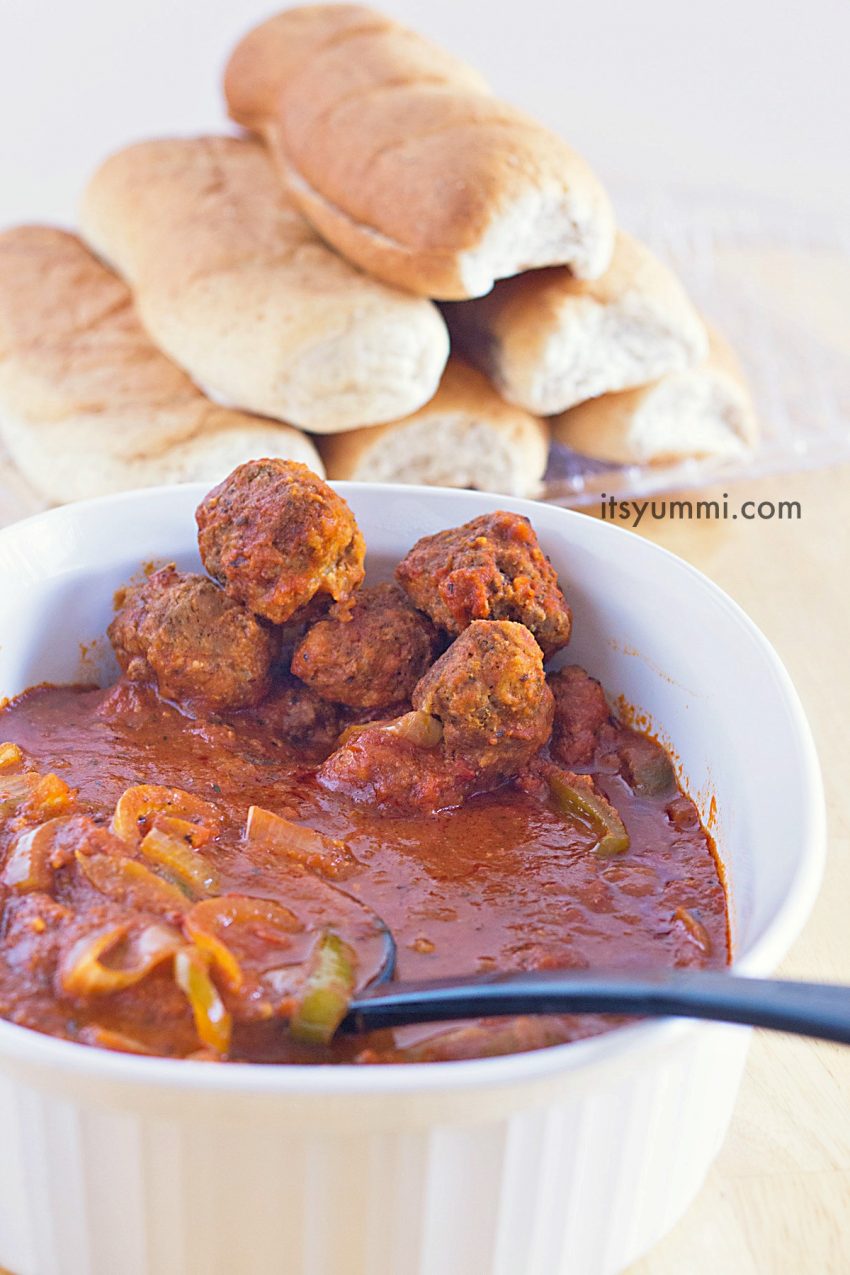 If you're gonna party it up at your house or out in a tailgating lot somewhere, just remember that you can use Pick 'n Save to help you stock up on game day decorations, tableware, ice and charcoal before you hit the ground running. Otherwise, you may be trekking back over there in pretty quick order.  Not that I have personal experience with that or anything….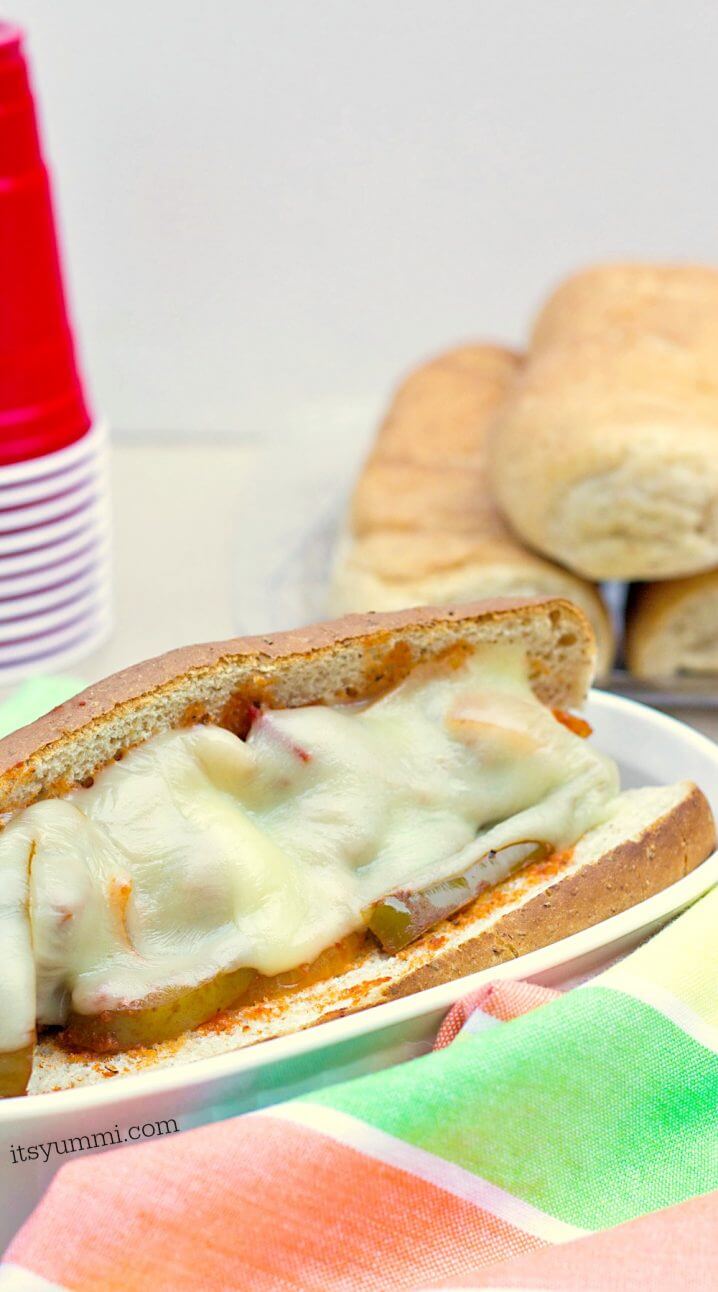 The party's on with these meatball sandwiches!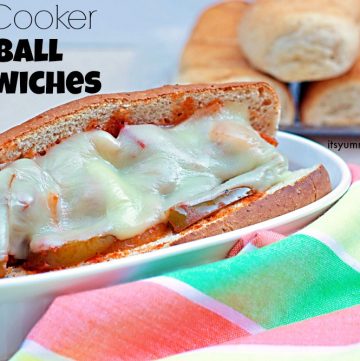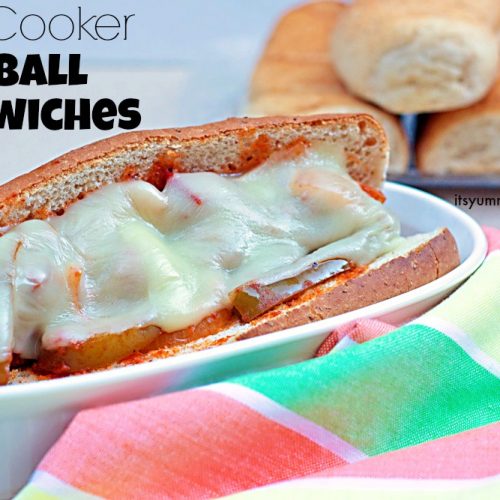 My Pick 'n Save Recipe for Slow Cooker Meatball Sandwiches
These slow cooker meatball sandwiches are perfect for lunch, dinner, or snacks for game day! Yummi meatballs, marinara sauce, peppers, onions, and cheese are piled into toasted buns.
Ingredients
1

pound

lean ground beef (or lean ground meat of your choice)

1

egg

1/2

cup

Italian bread crumbs

1

teaspoon

garlic powder

1/2

teaspoon

salt

Freshly ground black pepper

1

large yellow or white onion

thinly sliced

1

large sweet bell pepper (any color)

thinly sliced

24

ounces

(3 cups) marinara or meat sauce

4

hearty rolls (each about 6 inches long)

1

cup

shredded mozzarella cheese
Instructions
Grated Parmesan cheese, optional

In a medium bowl, combine ground meat with egg, bread crumbs, garlic powder, salt, and pepper. Mix with hands or a large spoon until all ingredients are well incorporated.

Form mixture into 12 meatballs, taking care not to pack them too tightly. Place meatballs in the bottom of 6 quart slow cooker. Arrange onions and peppers around the meatballs. Pour marinara/meat sauce over everything, making sure that each meatball is completely covered with sauce.

Cook on low for 4-6 hours or high for 2-3 hours, or until meatballs are cooked through.

Sandwich Assembly

Halve each roll lengthwise and place 3 meatballs inside, along with peppers, onions, and extra sauce (if desired). Sprinkle with mozzarella cheese. The hot meatballs should cause the cheese to melt, but if not, place sandwiches on a sheet pan under the oven broiler for a minute to melt cheese completely. Sprinkle with Parmesan cheese, if desired, and serve hot.
Nutrition
Sodium:
1060
mg
Sugar:
5
g
Fiber:
3
g
Cholesterol:
246
mg
Calories:
773
kcal
Saturated Fat:
13
g
Fat:
31
g
Protein:
75
g
Carbohydrates:
47
g
For more delicious game day recipe inspiration, check out Pick 'n Save's awesome Pinterest Board, and my Game Day Recipes Pinterest Board.
Here's where you can hook up with both Pick 'n Save and myself at other places around the Internet:
FACEBOOK – Cooking with Chef Bec      Pick 'n Save Stores
TWITTER – @itsyummi      @picknsavestores
INSTAGRAM – @itsyummi
GOOGLE+  Becca Heflin (this is the account I use most often)  and  It's Yummi/Cooking with Chef Bec