I have a feeling you're going to love this review of Better Homes and Gardens Skinny Dinners Cookbook. This a book filled with over 200 dinner and dessert recipes that are healthier than their traditional recipe counterpart. They're lighter in fat and calories, but they're just as delicious as their unhealthy counterparts.
The fact that this cookbook has been written by Better Homes and Gardens is pretty much a guarantee that you'll find a recipe (or ten) to love within its pages. After taking a poll on my Facebook page, asking what types of recipes you wanted to see this year, there was an overwhelming majority vote to see healthier dinners and desserts, so that's exactly what I'll be bringing you.
If you're looking to manage your weight, get in shape, or just eat healthier, this book should be a little slice of heaven for you.
The great news is that the Skinny Dinners cookbook has over 200 recipes for you to choose from. Better Homes and Gardens is awesome about giving us lots of variety, so it'll be pretty difficult to walk away from this book without finding something to make for dinner that your family will love. Kid friendly recipes are here, too! I don't have kids in the house, but I still want to try the kid-friendly recipes for Italian meatball kebabs and brown sugar peaches!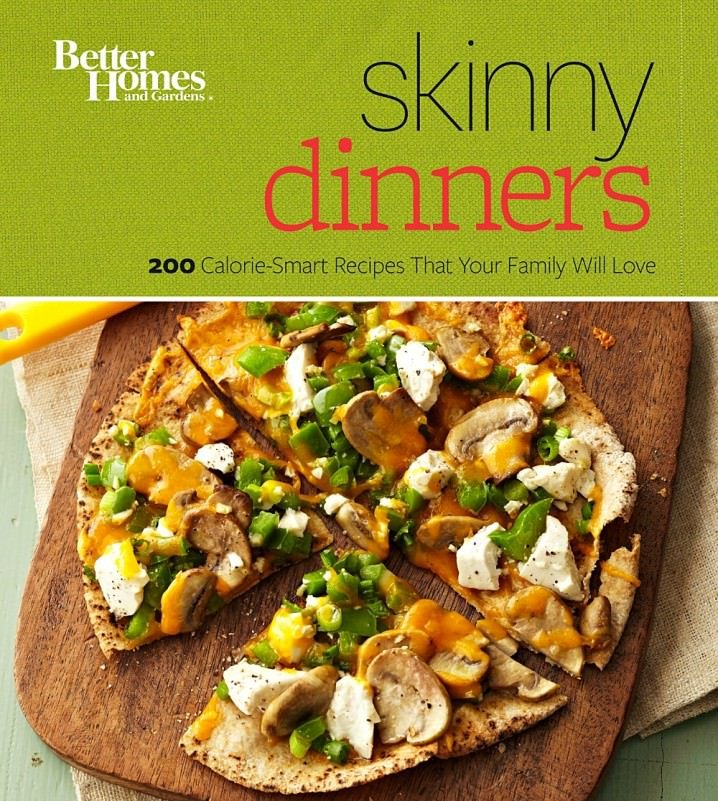 Review of Better Homes and Gardens Skinny Dinners Cookbook
Pros
Full nutritional information with each recipe, including entrees with 425 calories or less, side dishes with 100 calories or less, and desserts with 200 calories or less.
The "Make it a Meal" feature pairs main course dishes with side and drink ideas to complete the meal.
Gorgeous photos, and lots of them… one for every recipe!
In-recipe information that lets us know which recipes are high in fiber, vegetarian, or gluten-free.
I love love love the "eat this, not that" feature. It offers healthy substitutions for commonly used high fat/calorie ingredients.
Very well organized – There are 11 categories, ranging from "5-ingredient meals" to "sweets under 200 calories", and loads of them are written to help us save time in the kitchen by preparing meals in advance.
Cons
I've said it before (in my review of the BHG Cookie cookbook) and I'll say it again here: I really wish that these books came bound in a way that makes them easy to lay open flatly for easy reading.  Of course, this book is available in an e-book version, so there is an alternative to futzing around with a book in front of you.
Recipes to Try
The Chicken Paprikash recipe that I made a couple of weeks ago was adapted from the Pork Paprikash recipe I found in this book.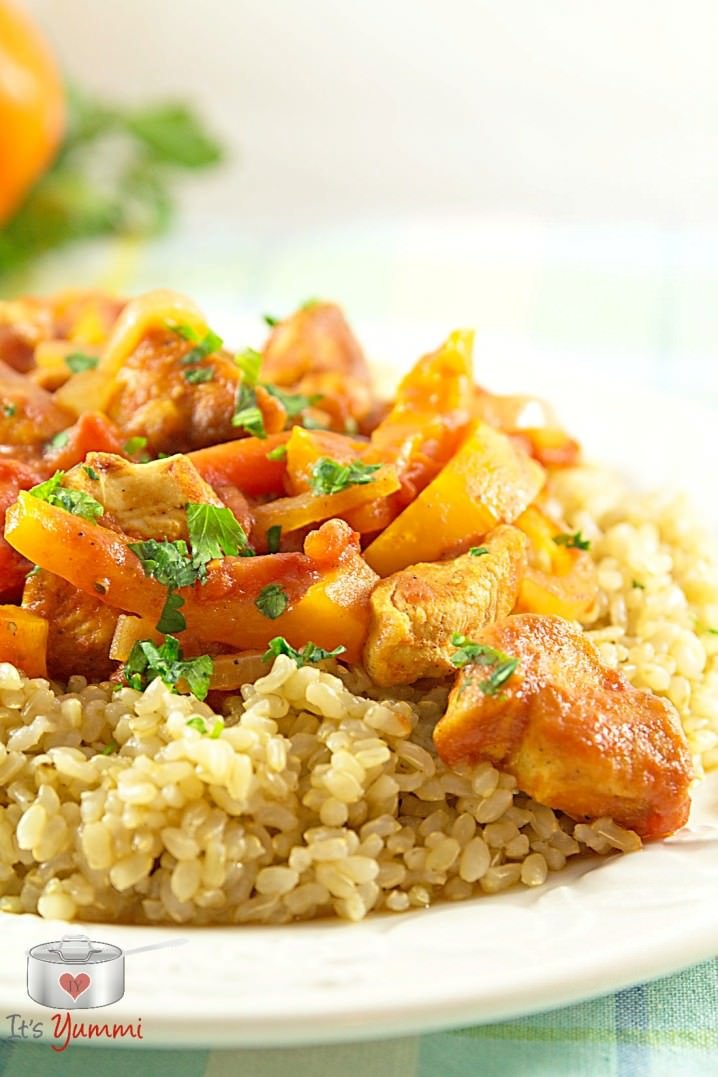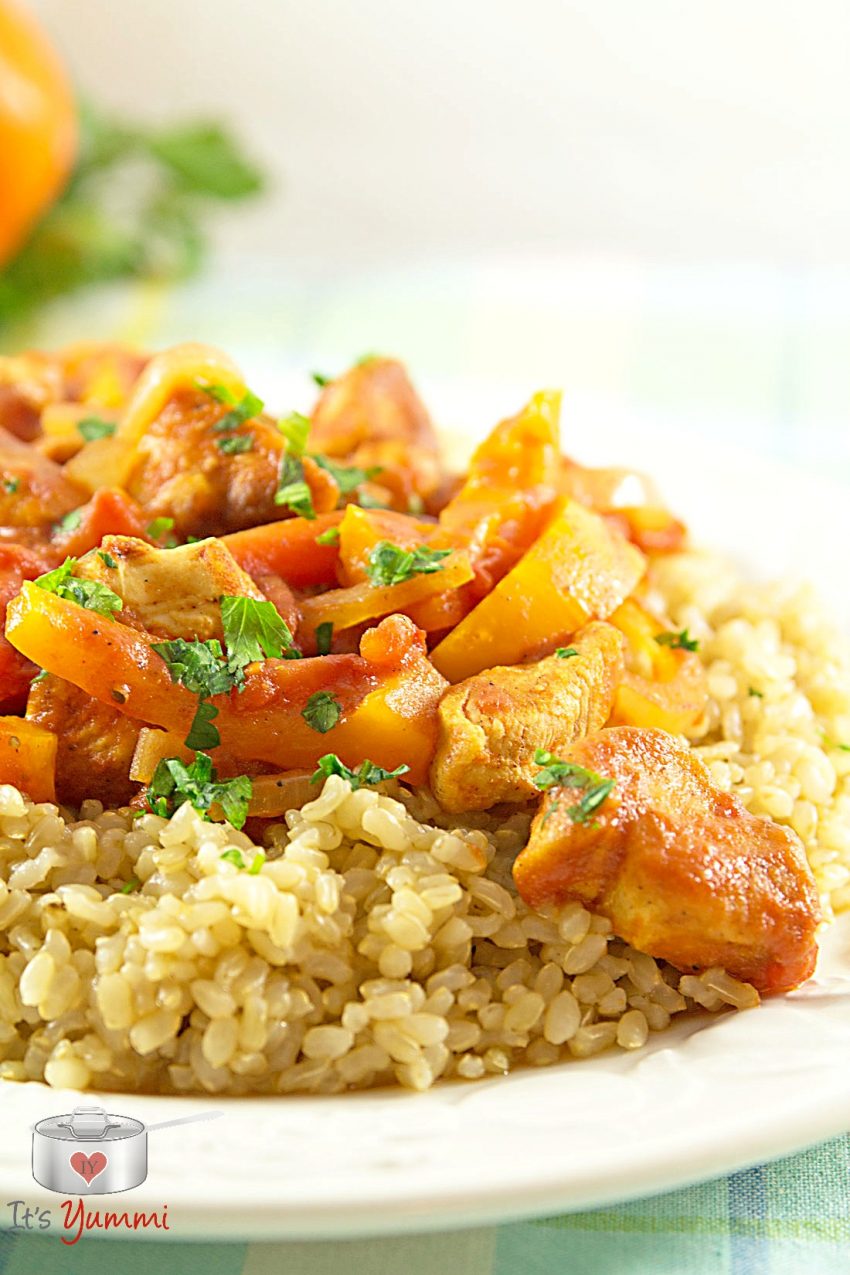 Tomorrow, I'll be sharing a delicious healthy dessert recipe from the book for lightened up banana split cake roll.
Next up on my list of recipes to make from this book: BBQ Chicken and Roasted Corn Salad.
As will be the case with all cookbook reviews that I provide here on the blog, I was sent a copy of the book at no charge to review, but I received no monetary compensation, and was not asked to write this post. All thoughts are my own.  See my disclosures for more information.