Happy New Year! Welcome to a new bi-weekly Friday feature – cookbook reviews!  I'm starting with a review of Better Homes and Gardens Ultimate Cookie Book.
Why am I starting with cookies?  Well, I think it's a pretty well known fact that I love baking cookies. Need proof?  Take a look at my dessert recipe index!  Besides that, Saturdays on this site are now going to be called "Sweet Saturday", because I'll be featuring recipes for all things sweet. Oh, but don't be concerned that sweet means high in calories and fat, because I'm also going to be sharing "skinny" versions of sweet recipes. This way, we can indulge with a little less guilt!
Truth be told, I can never have enough new and easy cookie recipes to try. This book will make sure of that, because there are over 500 easy cookie recipes within its beautifully illustrated pages!  I was giddy when I saw how many are varieties that I haven't yet seen or had a chance bake myself.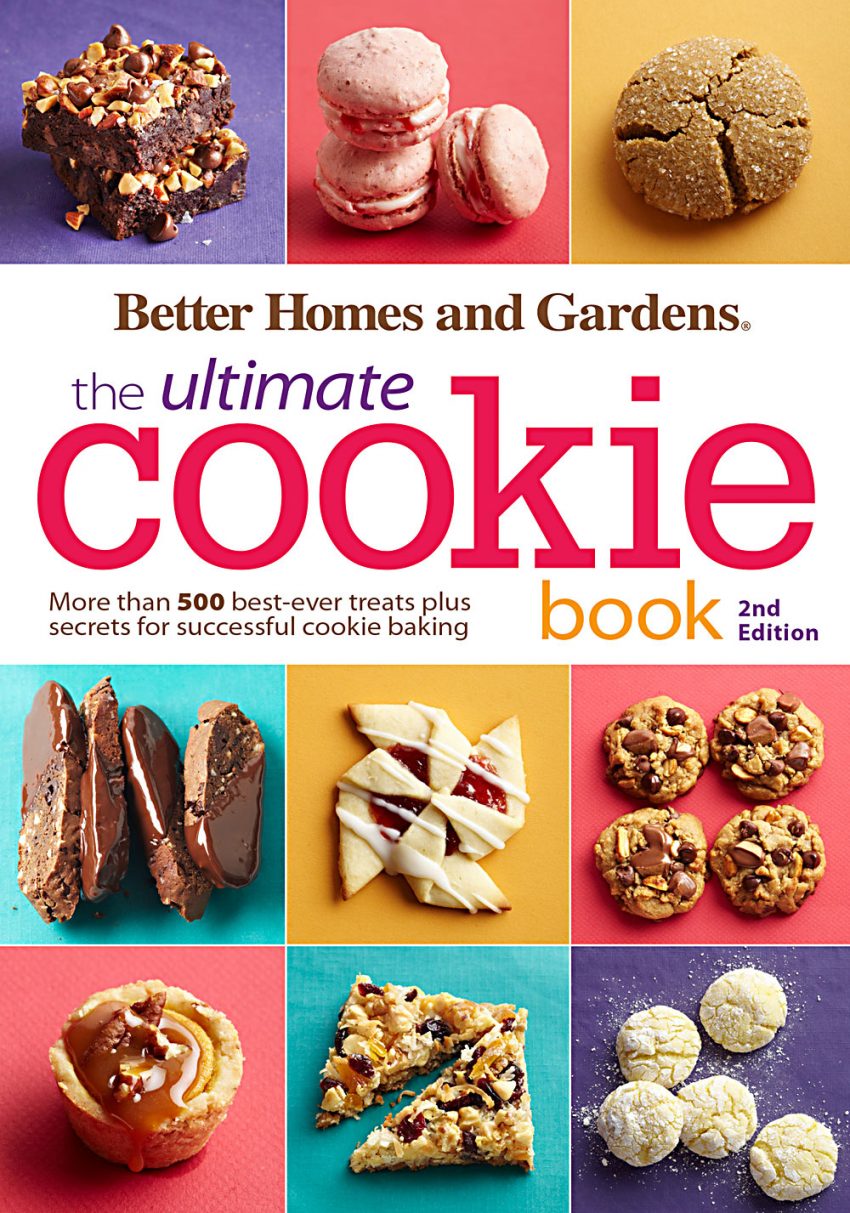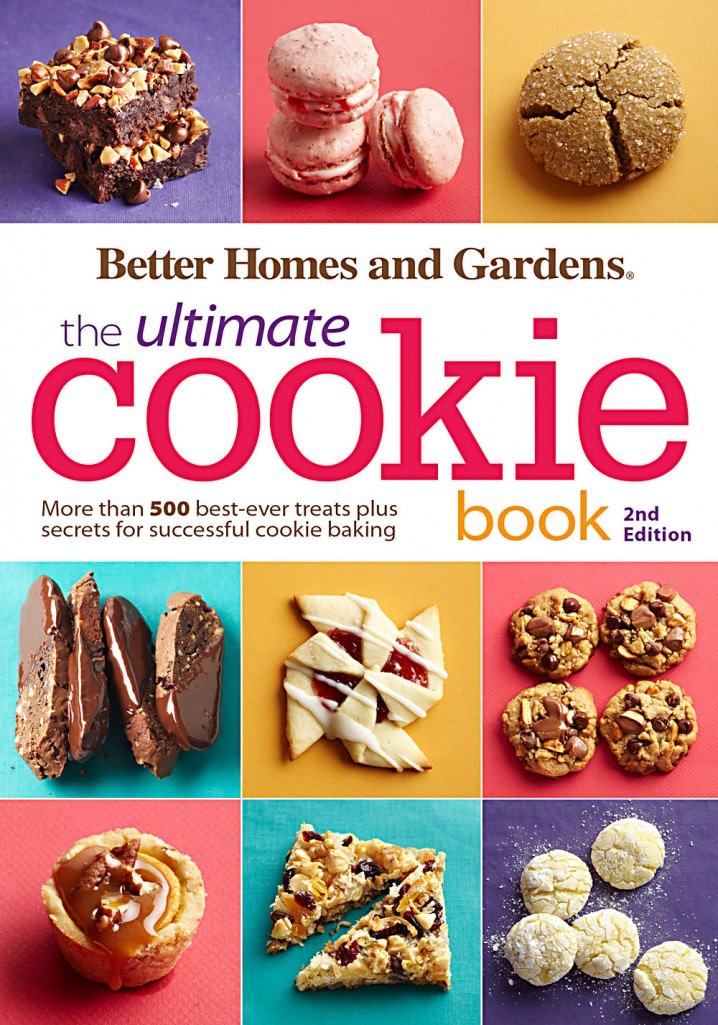 Review of Better Homes and Gardens Ultimate Cookie Book
Pros
Beautiful, easy-to-read recipe format with lots of color photography  – I don't know about you, but I really enjoy seeing what a recipe is supposed to look like before I start baking it. I also find baking tips to be helpful, and this book is full of them!
Well categorized and fully indexed – There are 13 categories, ranging from creative cutouts to cocktail cookies, and holiday favorites.
Cookie and Baking Basics – In addition to the cookie recipes, there's also a complete section dedicated to cookie basics. Tips on how to make foolproof cookies, proper chilling of dough, etc. Oh, and the very last page in the book has some great emergency baking substitutions. If you're out of corn syrup and you want to make the almond-clementine lace cookies, the substitutions will tell you what you can use instead!
Recipes for all levels of experience – There's literally a cookie recipe for everyone in this book! Quick and easy recipes like blueberry lemon drops can be made up simply in 15 minutes…perfect for getting kids into the kitchen, or more advanced bakers can try the cherry crumb bars or chocolate pizzelle cookies!
Reasonable Cost – With 500 recipes in the book, the retail price of $19.90 means that less than four cents per recipe. Not too shabby! However, I found the book for less than retail. Check out this deal!
 Cons
Paperback – While it's nice that the cover can be wiped down if something is spilled on it, this book doesn't have a nice way to keep it propped open to resource from while you're baking. That's one of the things I love about wire bound and hard cover cookbooks.
TOO Many Recipes? – OK, it's a stretch, but if I baked a different recipe every day, I still couldn't get through this book in a year!
I asked my Hasome to pick one recipe out of the book for me to bake first. After flipping back and forth through the pages for 10 minutes, he requested the orange-carrot cookies with cream cheese frosting – A cookie that tastes so much like carrot cake, I'll be baking another batch of these around Easter!
As will be the case with all cookbook reviews that I provide here on the blog, I was sent a copy of the book at no charge to review, but received no monetary compensation, and was not asked to write this post. All thoughts are my own.  See my disclosures for more information.