Catch up on my week and grab my recipe for delicious banana bread waffles!  Your weekend brunch guests will thank you!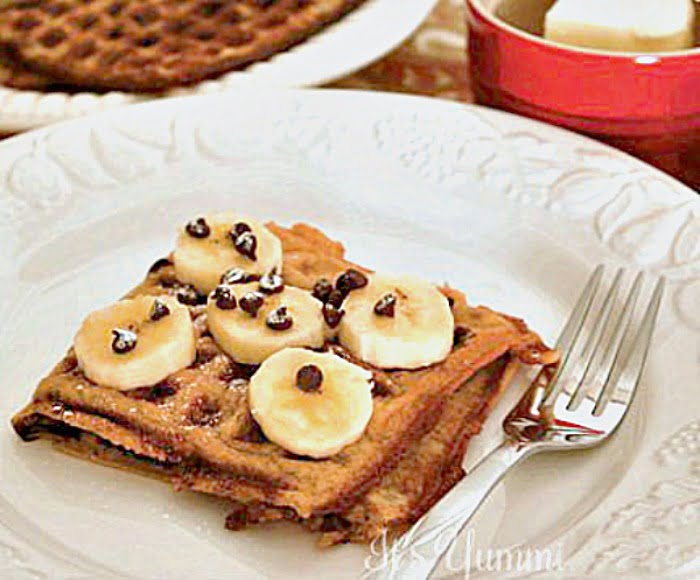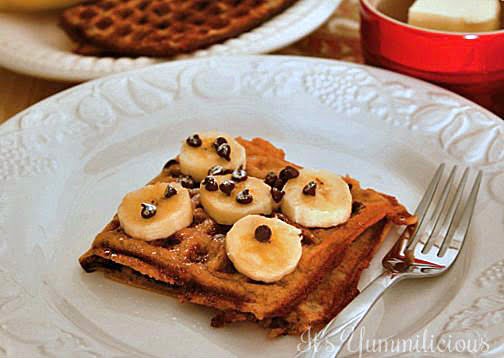 What a whirlwind week this was!  My days were full of missing my "Hasome" as he traveled on business to Allentown, Pennsylvania for a week, but at the same time, my new Pampered Chef business kept me so busy, I felt like there simply weren't enough hours in my day to accomplish everything!
BLESSING #1 – A man in my life who still makes my heart flutter every time I see him…even after 5 years together.  P.S.  I don't think I'd mind hanging out with my best friend forever <3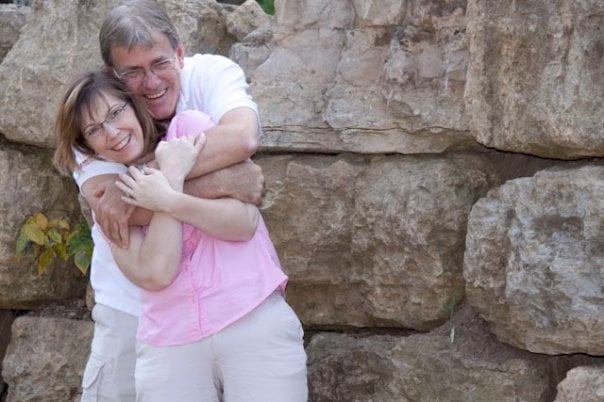 BLESSING #2 – A job that allows me to work from home when the weather outside looks like THIS.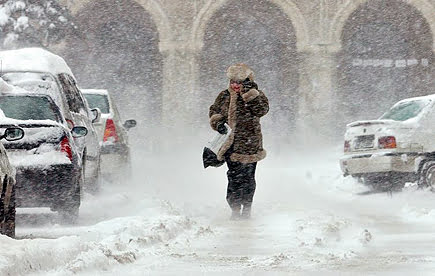 Ugh!  I realize that living in northeastern Wisconsin makes weather like this a certainty, but even after a lifetime of living in it, I still don't dig it a whole bunch.  I'd much rather have color changes in the Fall or gorgeous lilacs in the Spring!
Oh, speaking of gorgeous flowers, I LOVE the colors and simplicity of this bouquet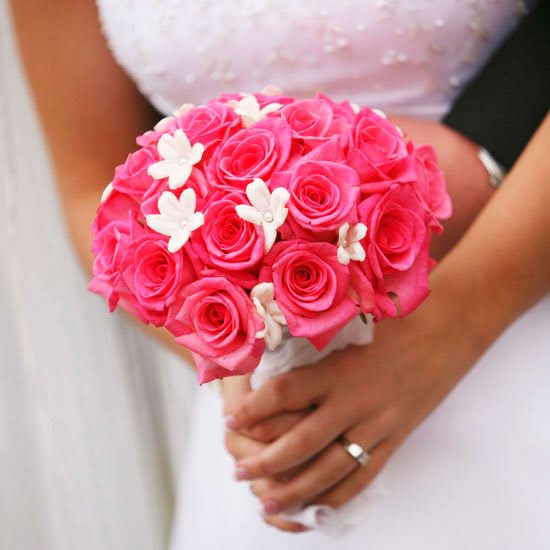 I found that photo on the Better Homes & Gardens Pinterest board this week.  LOVE it! <3
Umm….speaking of Pinterest, I definitely need to work on my time management skills.  Or maybe I need to step away from gawking at my Pinterest boards 417 times a day.  It's an obsession and a time suck… but a wonderful one, indeed!  Take a look at my favorite Pins from this week and I don't think you'll blame me!
HOW TO MAKE CHOCOLATE LEAVES – I can't wait for Spring to arrive so that I can try this!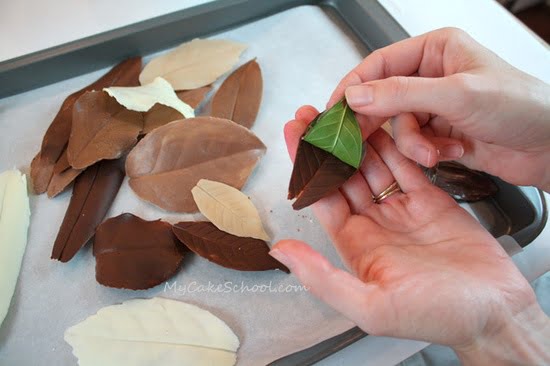 MAKE YOUR OWN GIRL SCOUT THIN MINTS – Do I need to explain how giddy this post made me?  HELLO STRETCHY PANTS!  You can get the recipe over at The First Year Blog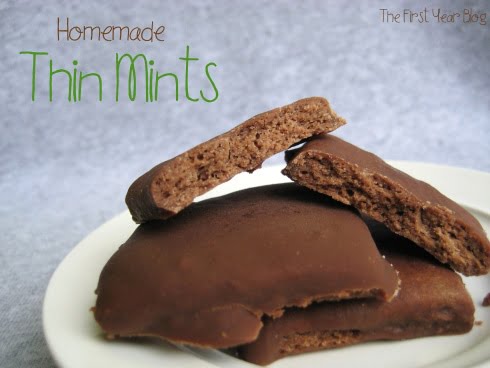 COPYCAT PANDA EXPRESS CHOW MEIN – If you've never experienced Panda Express, you've probably saved yourself about 2 clothing sizes, but you're missing out on an AMAZING bowl of noodly goodness (oh, and the orange chicken rocks my world, too!)  Grab the recipe from Eat Cake For Dinner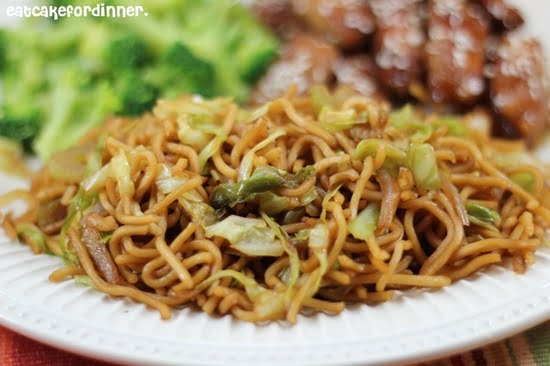 FYI:  THIS BOARD contains Pins from all of the posts I publish here on this site, so if you're feeling like you've missed out on something that I've blogged about, you can check there… and/or sign up to receive my newsletter.  It will automatically deliver new posts of mine to your email inbox so you won't miss a thing.  I only post 2 or 3 times per week, so you won't be deluged with email or anything 🙂
BLESSING #3 – Taste buds that allow me to enjoy delicious foods like butter, bacon, and Banana Bread Waffles!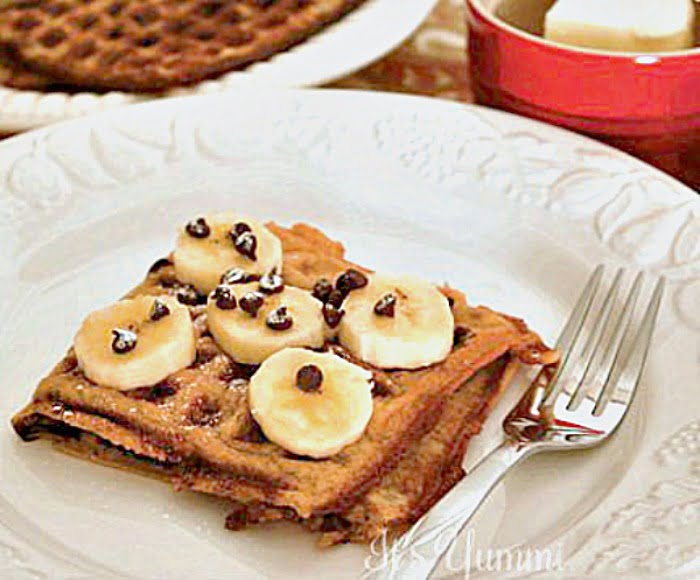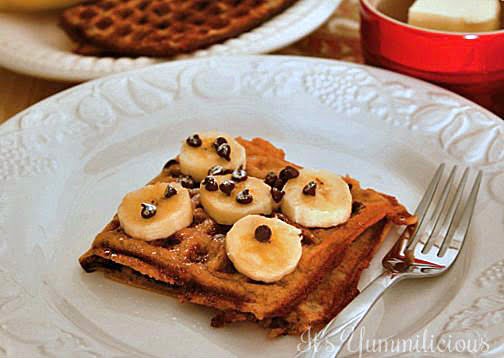 Banana Bread Waffles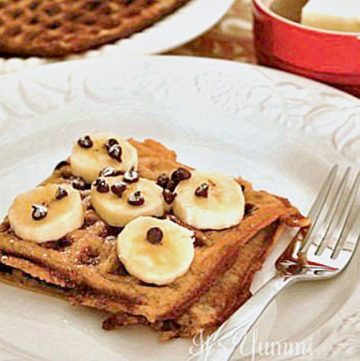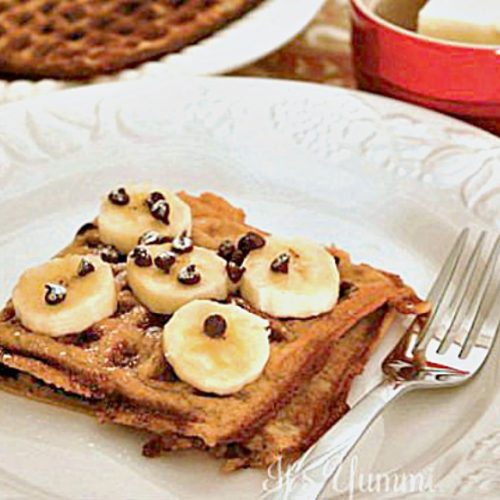 Banana Bread Waffles
Crispy on the outside, light & fluffy on the inside. These waffles are loaded with warm spice and everything nice, then topped with bananas for the perfect morning treat!
Ingredients
4

tbsp.

unsalted butter

melted

1

cup

plus 2 tbsp. warm milk

1

tsp.

vanilla extract

2

cups

all-purpose flour

1

tbsp.

brown sugar

11/2

tsp.

yeast

1/2

tsp.

salt

1/2

tsp.

ground cinnamon

1/4

tsp.

ground nutmeg

Dash of ground ginger

Dash of ground clove

2

eggs

lightly beaten

1

cup

mashed ripe bananas (about 3 whole bananas)

2

tbsp.

sour cream or Greek yogurt
Instructions
In a small bowl, whisk together the melted butter, warm milk and vanilla extract. Set aside.

In a large mixing bowl, combine the flour, brown sugar, yeast, salt and spices. Whisk together to blend. Add the wet ingredients to the bowl and whisk just until smooth. Whisk in the eggs until incorporated. Cover the bowl with plastic wrap and refrigerate for at least 12 hours, and up to 24 hours.

When you are ready to make the waffles, remove the batter from the refrigerator and let sit at room temperature for 30 minutes. It should be about doubled in size and there should be small bubbles on the surface.

Add the mashed bananas and sour cream or yogurt to the batter. Whisk lightly to incorporate into the batter. Cook in a preheated waffle maker according to the manufacturer's instructions. Serve as desired with maple syrup and banana slices.
Nutrition
Calories:
328
kcal
Carbohydrates:
46
g
Protein:
10
g
Fat:
12
g
Saturated Fat:
7
g
Cholesterol:
79
mg
Sodium:
241
mg
Fiber:
3
g
Sugar:
9
g
CLICK FOR MORE EASY WAFFLES RECIPE IDEAS