Ranch Burgers (Stuffed Cheeseburgers Recipe)
Ranch burgers are an easy and affordable dinner for anyone on a tight grocery budget. This ranch burgers recipe is made from organic, grass fed beef that's been stuffed with cheese and served on a whole grain bun with delicious spicy aioli. Stuffed cheeseburgers are kid friendly and delicious! Plus get my tips for grocery shopping on a budget!
This spicy ranch burgers recipe post has been compensated by Collective Bias, Inc. and its advertiser. All opinions are mine alone. Thanks for this fabulous opportunity, #CollectiveBias!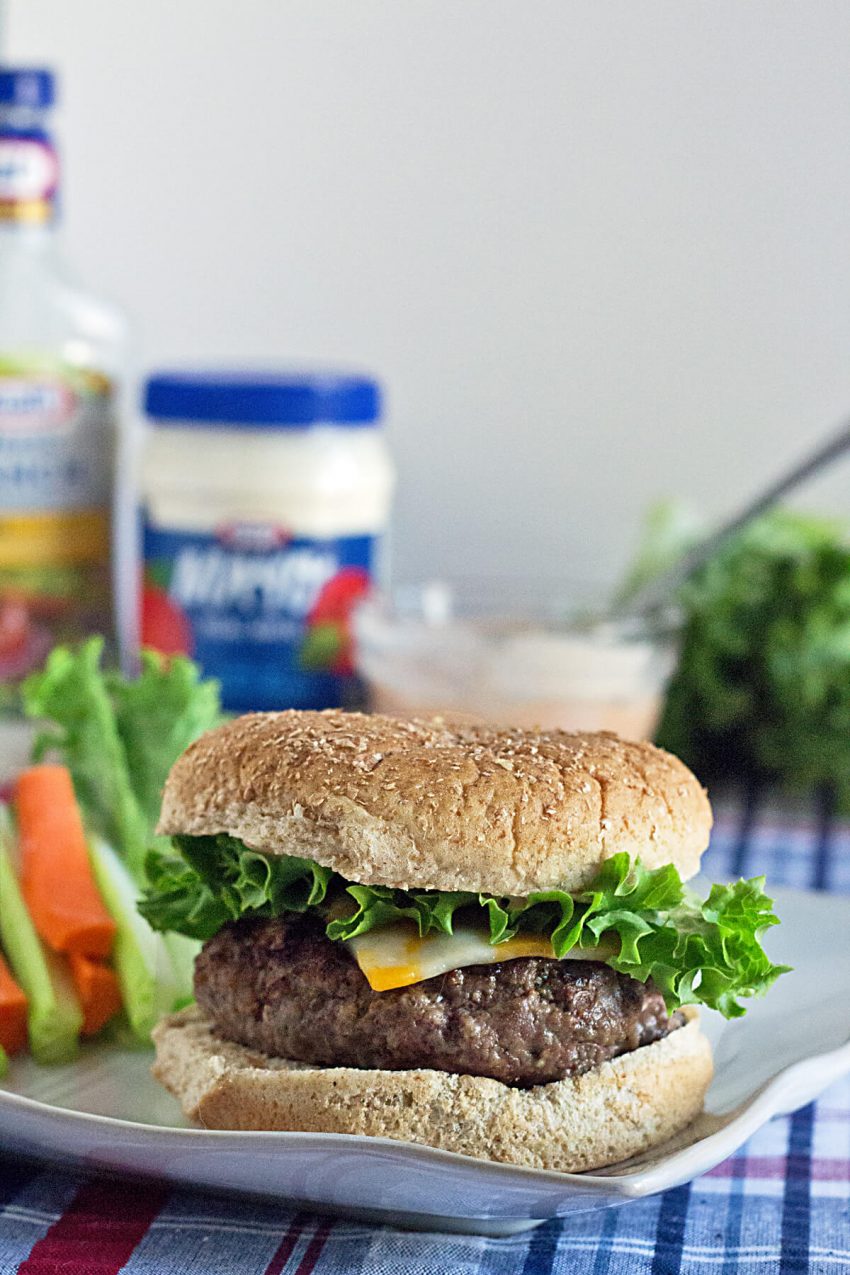 I really dislike living paycheck to paycheck, but it's a fact in our house, so I've had to deal with it. I especially have trouble stretching my grocery budget. It most often happens around the 1st, when the rent is due, and the 18th, when my car payment is due. For about 5-6 days, I pray that the refrigerator and pantry have at least a couple of items in them so that I can prepare nutritious meals for us. Am I singing your song? If you struggle coming up with simple, budget friendly meals on a tight grocery budget, this post will help out a little bit.
While I can't make your student loan payment for you or pay for your kids swimming lessons, I can tell you how I make the most of my grocery budget. I'm not a huge coupon clipper, mainly because I don't find too many coupons for fresh vegetables and organic foods. BUT, with just a couple of simple money saving tips and Walmart's Rollback prices, I am able to make these delicious Spicy Ranch Burgers for dinner, at a cost of about $1.40 each! With a side of fresh veggies and ranch dip, plus a beverage, this light dinner costs less than $2.00 a person! Follow along and I'll show you how to #RollIntoSavings! Here's what I did:
Budget-Friendly Shopping Tips:
Shop at Walmart – While I don't buy all of my groceries there, I do take advantage of their great Rollback prices (like the ones on the Kraft items I bought for the spicy ranch burgers) and their price matching! How price matching works: If you have a newspaper ad from another store and Walmart sells the SAME item (or their generic for another store's generic), Walmart will match the competitor's price. You just need to have the ad with you and let your cashier know before you start scanning your items at the checkout.
Buy meat and produce that's nearing it's expiration date –  It may sound strange, but if I see fresh produce and meat that's almost ready to be pulled from the shelves (like a day or two before the expiration date), I'll talk to the department manager or the store manager and ask if they'd be willing to discount it.  Nine times out of ten, they say yes, because they'd rather sell the item at a discount than to toss them and have it be a loss. I felt nervous and weird the first time I did it, but after I realized that I could save about 20% on the cost of fresh meat and veggies, I was all aboard.
How to Make Ranch Burgers Stuffed with Cheese
More about Walmart Rollback – As I said earlier, Walmart's Rollback prices have saved me lots of money, making it super easy to make a delicious, nutritious dinner for less than $20 for a family of 4.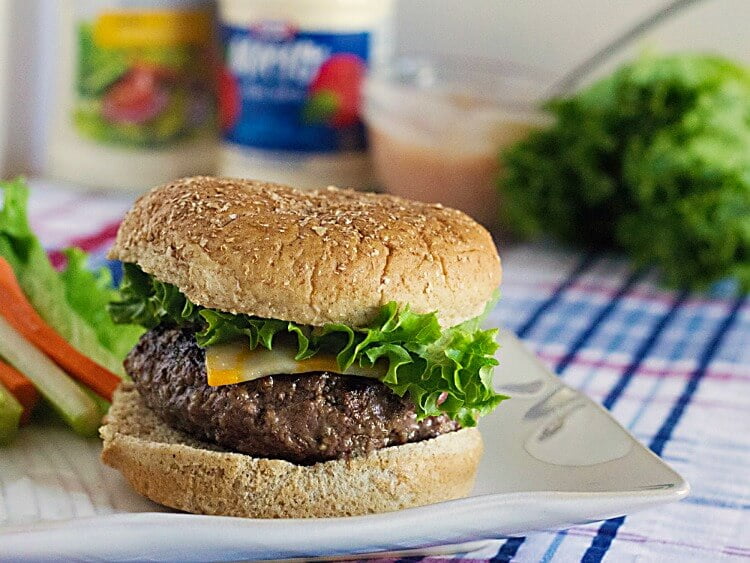 Lesson of the day: Good nutrition doesn't have to cost a bundle if you shop smart… and it can taste really yummi, too!