Sprouts Christmas Dinner 2023
Holiday ordering for a delicious Sprouts Christmas Dinner starts on the 6th of December, but until now, research and preparations are in order!
The store not only offers amazing deals for a wide variety of ingredients but also full-cooked holiday meals, so you can enjoy Christmas at its fullest with family and friends.
The menu for online orders includes party trays to enlighten the atmosphere, ham & roasts, turkeys, and fully prepped Christmas meals!
There are 3 types of fresh turkeys available: a 10 or 16 pounds, all-natural turkey, as well as a 10 pounds organic turkey.
Sprouts take pride in the quality of its food items, offering its clients 100% natural meat, without any artificial ingredients.
The Ham & Roasts section is perfect for adding that irresistible, tender meat texture to the menu.
The spiral-sliced 10lb ham is the right choice for creating a delicious appetizer board.
There is also an uncured, half-sliced alternative available, as well as a delightful beef rib roast to create the perfect entrée.
Party trays are the way to impress your guests and get the Christmas party started.
Begin the evening with light cheese & fruit trays, or opt for more nutritious alternatives, serving wraps, mini sandwiches, shrimp, and even bakery items.
Later on, you can also combine the main dishes with a vegetable tray, Mediterranean boards, or condiment assortments.
For dessert, cookies, muffins, as well as breakfast and picnic trays are available on the website.
Now, the stars of Sprouts Christmas Dinner menu: fully-cooked meals, ready to be ordered ahead, picked up, and served!
There are 3 main meal options to choose from: the classic, natural turkey, the patiently prepared, roasted turkey breast, or the juicy beef rib.
Spiral-sliced ham and vegan roast might also be available when the campaign officially starts.
What sets Sprouts Christmas dinners aside from the rest is, besides their incredible taste, the variety of dishes offered by the store.
Each meal option comes with separate, different sides and a dozen of French brioche rolls as a heavenly dessert.
A roasted turkey is delightful on its own, but irresistible when served with original cranberry sauce, gravy sauce, and two types of delicious sides.
Taste the turkey with creamy mashed potatoes or authentic stuffing! However, the meal is large enough for only 2 or 3 people.
The Slow-roasted beef rib, spiced with unique condiments and served with four sides is also a brilliant option for a successful Christmas dinner.
Potatoes are offered both scalloped and mashed, and for a healthy meal, cauliflower and creamed spinach are added to the table.
Finally, the oven-roasted, full turkey comes with stuffing, mashed potatoes, and kale mixed in a creamy combination with spinach, gravy, and berries sauce and serves around 6 to 8 guests.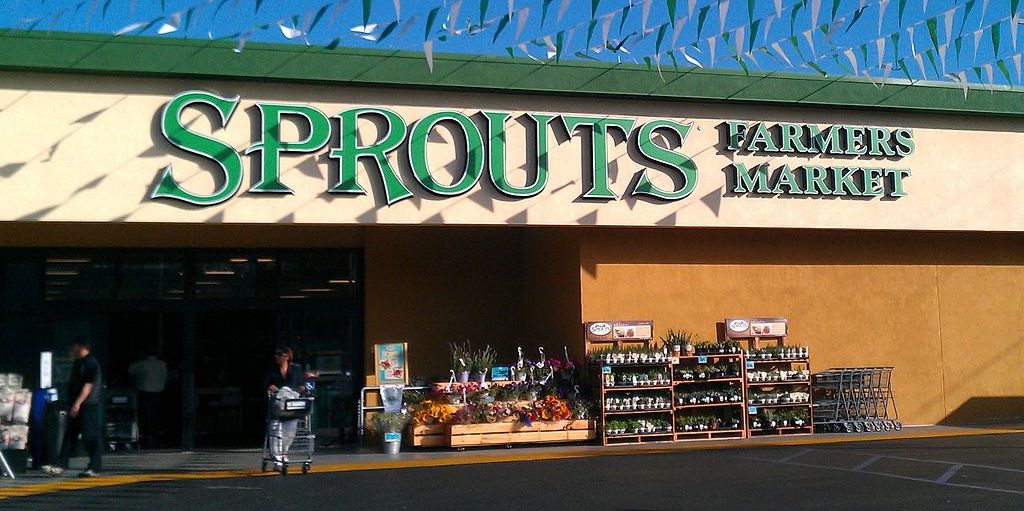 Sprouts Christmas Holiday Meals Menu
| | | |
| --- | --- | --- |
| Items | Serve | Price |
| Roasted Turkey Breast | 2-3 | $43.99 |
| Natural Turkey | 6-8 | $85.99 |
| Spiral-Sliced Ham | 6-8 | $85.99 / ea |
| Vegan Roast | 4-6 | $47.99 / ea |
| USDA cut Boneless Beef Rib Roast | 6-8 | $95.99/ ea |
Sprouts Turkeys Menu
The Butcher Shop Fresh Turkey (No Antibiotics Ever)
| | | |
| --- | --- | --- |
| Items | Serve | Price |
| All Natural (10 lbs.) | 12-14 | $22.90/ lb |
| Organic (10 lbs.) | 10-12 | $39.90/ lb |
| All Natural (16 lbs.) | 16 | $36.64/ ea |
Hams & Roasts
| | | |
| --- | --- | --- |
| Items | Weight | Price |
| Beef Standing Rib Roast | 8lb | $79.92 / ea |
| Spiral-sliced Ham | 10lb | $29.90 / ea |
| Uncured 1/2 Spiral-sliced Ham | 8lb | $31.92 / ea |
| Beef Standing Rib Roast | 6lb | $59.94 / ea |
Party Trays
| | | |
| --- | --- | --- |
| Items | Serve | Price |
| Fresh Vegetable | 12-16 | $29.99 / ea |
| Fresh Fruit | 12-16 | $29.99 / ea |
| Petite Sandwich | 12-16 | $39.99 / ea |
| Mediterranean | 12-16 | $34.99 / ea |
| Fruit and Cheese | 12-16 | $39.99 / ea |
| Signature Cheese | 12-16 | $49.99 / ea |
| All Wrapped Up Sandwich | 12-16 | $49.99 / ea |
| Antipasto | 12-16 | $44.99 / ea |
| Bakery Dessert Picnic | 12-16 | $34.99 / ea |
| Bakery Cookie | 12-16 | $25.99 / ea |
| Condiment | 12-16 | $19.99 / ea |
| Bakery Continental Breakfast | 12-16 | $25.99 / ea |
| Large Cooked Shrimp Platter | 12-16 | $49.99 / ea |
| Small Cooked Shrimp Platter | 4-5 | $19.99 / ea |
| Bakery Muffin | 12-16 | $25.99 / ea |
Sprouts Christmas Dinner Serving Start and Closing Date
The Christmas dinner campaign at Sprouts starts on the 6th of December.
Until then, the dishes can still be researched on their official website, but they appear as out of stock.
You can start picking up the items on the 17th of December.
The last delivery will be made on the 24th of December, and as all orders must be placed at least 2 days ahead, the last Sprouts Christmas dinner preorder date is 22.12.2022.
| | | |
| --- | --- | --- |
| Holiday | Start | Close |
| Sprouts Christmas Menu | 6.12.2022 | 22.12.2022 |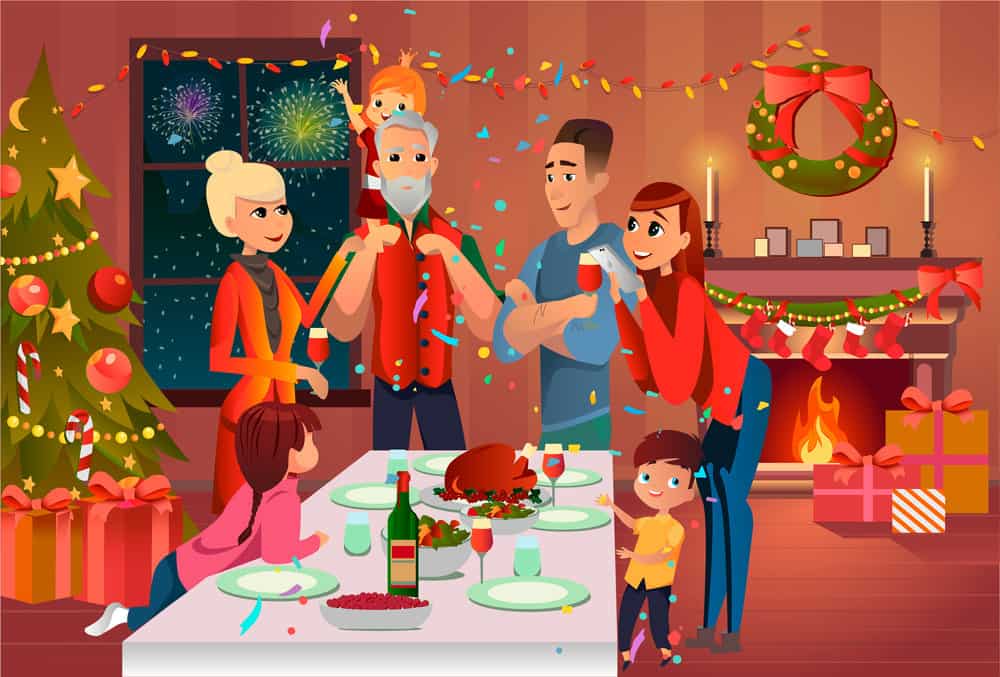 How To Order
Physical and phone orders are available for a delicious Christmas meal, but all information is also available on the official Sprouts website and mobile applications.
Also, both pickup and delivery options are available. The store accepts almost any kind of online payment, including credit card, PayPal, Apple Pay, Google Pay, and ACH transfer.
A Short Overview of Sprouts Christmas Items
Christmas dinner is an important meal for everyone in the family.
For everything to work smoothly, here are some of the most popular, fully-prepared Christmas food items available at Sprouts.
01. Natural turkey
Nutritious and delectable, this is one of the best options for an easy, delightful Sprouts Christmas Dinner.
The delicious, oven-cooked turkey is delivered fully prepared. All it needs is reheating in an oven bag!
The flavor and intensity of the spices can be customized, as the seasoned broth placed in the oven bag can be modified to each person's taste.
Dried orange and sea salt are just examples of creative condiments.
02. Boneless Beef Rib
The boneless beef rib is another delectable Christmas item loved by customers.
After cooking, the beef becomes tender, flavorful, and easy to portion, making it the perfect dish for a family holiday.
The carefully prepared meat simply melts in your mouth, and it's irresistible when served with the classic mashed potatoes.
03. Roasted Turkey Breast
Slow-roasted and served with original gravy and cranberry sauce, this dish is a delight to your taste buds.
The turkey breast can be sliced and shared with 2 or 3 persons after it's seasoned with herb butter, garlic, and lemon.
04. Spiral-Sliced Ham
Finally, the natural, spiral-sliced ham is cooked in its juice, so the meat gets a smoked, appetizing taste.
With 150 calories per serving and 17 grams of protein, this Christmas dish option is not only succulent but also nutritious!
Important Links of Sprouts
Holiday meals are not the only items offered by Sprouts. Groceries, décor items, and even great career opportunities are all available, so here are a few useful links:
Frequently Asked Questions
What is The Cost of a Turkey Dinner At Sprouts?
A turkey dinner at Sprouts is priced from $44 for a roasted turkey breast that serves a maximum of 3 or 4 people, to $86 for a whole, oven-cooked turkey meal that is enough for a family of eight.
The meals come fully prepared and must only be reheated.
How Are Sprout's Prepared Meals Reheated?
It all depends on the meal, but the process is a piece of cake for all dishes.
Reheating instructions should come with the delivered food items, but if can't find any, there's nothing to worry about.
Simply access the official website and read them there.
What is The Quality of Sprouts Prepared Holiday Meals?
Sprouts meals are nutritious and delectable. Ingredients, instructions, and warnings are all about when preordering the dishes.
Even more, the website marks certain items as plant-based, keto, gluten-free and organic, so all information is available to clients.
Sprouts: is it Less Expensive Than Walmart?
Yes. Statistics show that Sprouts sells the least-expensive non-organic food, with costs that are 13% lower compared to Walmart.
Final Thoughts
All in all, Sprouts is a fantastic alternative for serving a delicious Christmas meal.
Save precious family time and enjoy flavorful dishes without putting in any effort!
Turkeys, beef, ham, and even vegan options are all waiting for your order.
Keep in the mind the starting date: the 6th of December and stay alert for any special deals!
https://www.readersdigest.ca/food/cooking-tips/small-scale-christmas-dinner/