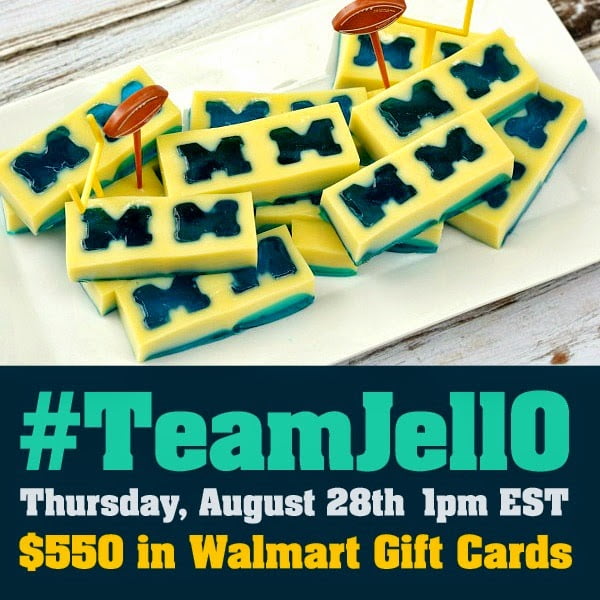 Photo Courtesy of Happy Hour Projects.com
It's official! August is almost over and it's time to think of college football and tailgating!  I'm heading over to the Walmart website to download a $.75 coupon for a Jell-O University Mold Kit. While you're there, check out some of the awesome recipes that will help you show your team colors!
_________________________________________________________________________________________________________________________
After you've stocked up with your favorite tailgate foods, I welcome you to join the tailgating Tweet team and I on Thursday, August 28, 2014 at 1 PM ET for the #TeamJellO Twitter Party. We'll talk about our favorite college teams, swap some tailgating tips, and even share some of our favorite tailgating recipes. Oh, and you'll have a chance to win prizes!
Whether it be the Badgers or the Packers playing, here in Wisconsin, tailgating is serious business! We park near the stadium and pull out our grill for some amazing pre-game food and fun.
Two of my favorite tailgating recipes are my SPICY RANCH BURGERS and my TARRAGON POTATO SALAD. Find more of my snacking recipes HERE.
What kind of tailgater are you? Do you load up the kids and set up the BBQ hours before the game in the stadium parking lot, or do you invite your college friends over for a potluck? Maybe you prefer to hang out with the local crowd and a big screen TV somewhere? Either way, don't forget to take the Jell-O!
Join Me and RSVP for the #TeamJellO Twitter Party on SoFab Chats!
CLICK THE PHOTO TO RSVP!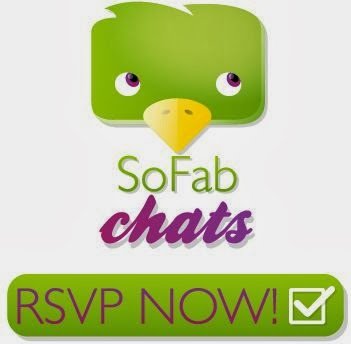 DATE: Thursday, August 28, 2014
TIME: 1:00 – 2:00 PM ET
EARLY BIRD: 1 – $50 Walmart Gift Card
PRIZES: 5 – (1) $100 Walmart Gift Card
HOSTS: @MsMissy62, @ruralmoms, @littlemamajama, @ItsYummi and @tsue1136
RULES: #TeamJellO Twitter Party Official Rules
RSVP & PARTY GRID: #TeamJellO Party Page
 Share a tweet about the party!
Ready for some football? Join the #TeamJellO Twitter Party 8/28 1pm ET. $550 in prizes! RSVP>> http://t.co/B4LmN4ULv8 #shop

— Becca ~ It's Yummi! (@ItsYummi) August 16, 2014
TIP:  How to join a Twitter Party – sign in! Before party starts, click on the green "Sign In On Twitter" bar at the top of the page!
TIP: Who to follow at a Twitter Party? Follow the Party Team by clicking on the Twitter handle links on the RSVP page!
TIP: Want to win Twitter Party prizes? RSVP by clicking on RSVP button before you join the party, follow everyone on the Party Team, and tweet with the party hashtag during the party to be eligible!
TIP: How to win the Early Bird prize? Watch for chance to share a tweet when you RSVP for chance to win!
TIP: Special deals and brand coupons? Keep that option checked when you RSVP for the party!
TIP: New to Twitter parties? Watch your column and Party Team tweet columns – they are slower paced and easier to follow!
TIP: Where to find Twitter Parties? Check out theSoFabChats Twitter Party Calendarto find more fun parties to attend!
Find more helpfulTwitter Party Tips on SoFabChats!