Tgi Fridays Happy Hour Time & Menu 2023
If you want to spend every day like Friday with a whole lot of fun and American grill flavors, Tgi Fridays is just the place for you.
Happy hours at this place act as a blessing in disguise for all the people visiting this place.
During the happy hours, you can easily grab bites starting from $6 and cocktails starting from $7 and $10.
Moreover, you also stand a superb chance of getting the house wines, schooners, and basic spirits at just $6 during happy hours.
The cherry on the top of the cake is that if you are a MyFridays member, you can easily avail one free serving of naked potato twisters if you visit the place during happy hours.
This offer can only be used once and it can't be redeemed with any other rewards.
The happy hour menu and timings will vary according to the location that you are planning to visit.
If you are in WA, the happy hour timings will be 5 pm to 6 pm. But, if you are in VIC, QLD, NSW, or SA, the happy hours will be from 4 pm to 6 pm.
Alternatively, you can also take advantage of late-night happy hours at certain places.
If you are in Tea Tree Plaza, late-night happy hours are available on Thursday/Friday/Saturday from 8.30 pm to 10 pm.
But, if you are in the Surfers Paradise location, you can enjoy late-night happy hours on Thursday/Friday/Saturday from 8 pm to 10.30 pm.
TGI Fridays is available at various locations that include Carousel, Chadstone, Doncaster, Eastland, Fountain Gate, Green Hills, and various others.
No doubt, the happy hour menu will vary at every location and there might be some places that don't even have happy hours.
But, some of the common items that you can find on the happy hour menu include:
Salt and pepper calamari
Naked twister
Mozzarella sticks
Central park in spring
Kentucky Buck
Smirnoff vodka
Budanberg dark rum
Jack Daniel's Whisky
Mango Daiquiri
Long Island Iced Tea, and much more.
The schooners at every place will vary from state to state. You will come across this as per your local happy hour menu.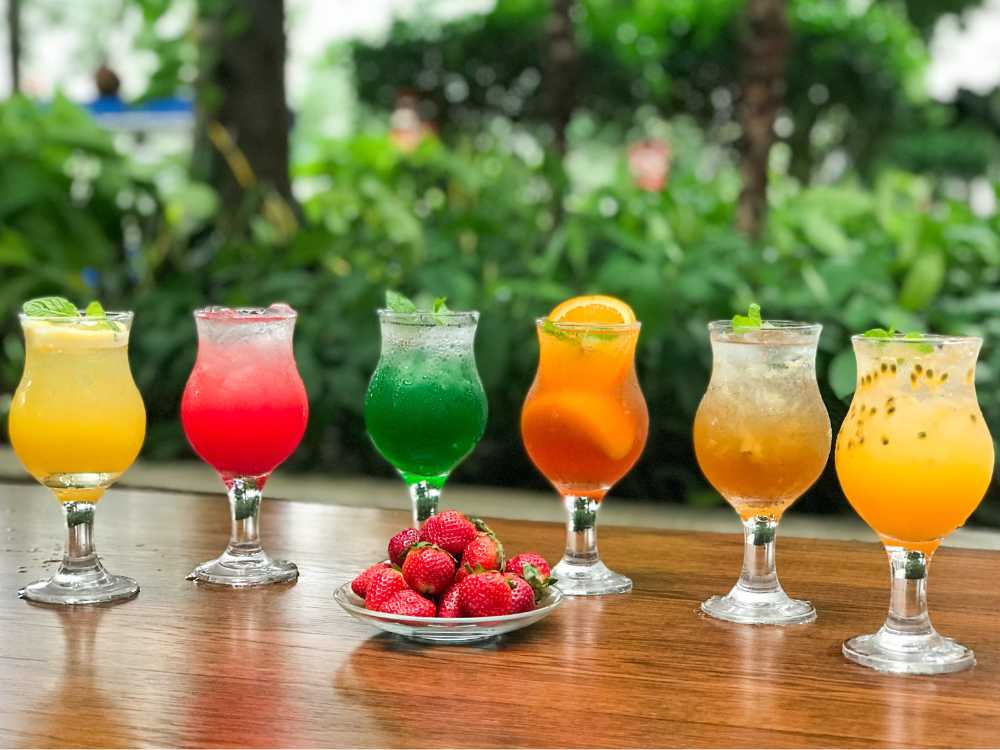 Tgi Fridays Happy Hour Time
| | | |
| --- | --- | --- |
| State | Days | Time |
| WA | Monday- Friday | 5 pm to 6 pm |
| VIC, QLD, NSW, SA | Monday- Friday | 4 pm to 6 pm |
| SA, NSW (Late Night) | Thursday, Friday, and Saturday | 8.30 pm to 10 pm |
| QLD (Late Night) | Thursday, Friday, and Saturday | 8 pm to 10.30 pm |
Tgi Fridays Happy Hour Menu
Available every day during Happy Hour
Items
Offers
House Wine
Rothbury Estate Sauvignon Blanc, Fleur De Lys Cuvee, Rothbury Estate Cabernet Merlot
$6.00
Bites Naked Twister
Free on Arrival For Myfridays Members Sprinkled with sea salt, Crispy potato twists and served with aioli.
Salt and Pepper Calamari
Fried calamari strips, cracked black pepper and seasoned with sea salt. Served with avocado ranch and shoestring fries.
Mozzarella Sticks
3 mozzarella sticks served with aioli and shoestring fries.
$6.00
Schooners
$6.00
Spirits
Greenall's London Gin, Smirnoff Vodka, Bundaberg Dark Rum, Pampero Blanco White Rum, Jack Daniel's Whiskey, Benchmark Bourbon, Johnnie Walker Red Scotch
$6.00
Cocktails 4-5pm
$10 after 5pm. Not available in WA
Coney Island Cooler
Peach schnapps, Midori, lemon, pineapple, lime & pure cane sugar, topped with soda. Kentucky Buck
Lemon, lime, pure cane sugar & bitters, Benchmark Bourbon, garnished with fresh strawberry.
Central Park in Spring
Chambord and lemonade, Paraiso lychee liqueur, garnished with fresh lime.
$7.00
Cocktails
FRIDAYS Long Beach Tea Passionfruit Margarita, Long Island Iced Tea, Pornstar Martini, Cosmopolitan, Big-Appletini, Strawberry Mule, Strawberry Southside, Dark 'N' Stormy
$10.00
No Alc Cocktails
London Spritz, No Alcohol Mango Daiquiri, No Alcohol
$10.00
Ultimates
Ultimate June Bug, Ultimate Long Island Iced Tea, Ultimate Watermelon Cooler, Ultimate Electric Lemonade, Ultimate Pink Gin Spritz, Ultimate Piña Co-Rita
$15.00
Happy Hour Drinks and $6 Bites take place at different times depending on your state:
WA: 5-6pm
VIC, QLD, NSW, SA: 4-6pm
Tgi Fridays Late Night Happy Hour
Thurs/ Fri/ Sat 8:30pm – 10pm
Tea Tree Plaza (SA), Macquarie & Mt Druitt (NSW)
Thurs/ Fri/ Sat 8:00pm – 10.30pm
Surfers Paradise (QLD)
Important Links
People Also Search
Does Fridays Have Unlimited Appetizers For Happy Hour?
No, The offer was back in 2014. Now You will get potato twists, calamari strips, and 3 mozzarella sticks together cost $6.
Can I Get Vegetarian Options At TGI Fridays?
Yes, you have an abundance of choice for vegetarian options available at TGI Fridays.
Can I Order Customized Meals At TGI Fridays?
Various items on their menu can be customized as per your needs. You just need to refer to your preferences while ordering your food.
Will I Get Any Complementary Treats on My Birthday At TGI Fridays?
Yes, if you purchase any selected item on the TGI Friday's menu, you stand a chance to get a complimentary treat.
Is it Possible To Get The TGI Friday Gift Card?
You can get the gift card via means of their official website.
Does TGI Friday Offer The Same Happy Hour Menu At Every Location?
No, the menu will vary according to the state.