Hi there! I'm SO excited and thankful that you stopped by to see me. YAY!  I'm going to share some KID FRIENDLY recipes with you today!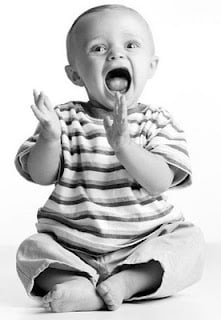 This past week, many tears were shed by the eyes of parents and caretakers as some kids went back to school. Depending on the age, and in some cases, the behavior, of your child, those tears were either joyful or sorrowful. I still don't quite comprehend why my mom was nearly ecstatic when my little brother and I went back to school each fall. After all, I was COMPLETELY angelic as a child. Never did ANYTHING wrong. Nope, not me. I was INN-O-CENT. *cough* *gag*
Anyhoooo….I've been zooming around the time warp of all Internet websites this week…the one officially known as Pinterest.  I've gathered some great recipes and tips to make meal time fun for the little ones in your life. I've also found some doozy offers that will help you save time and/or money with your meal planning. Ready to get started?  AWESOMESAUCE!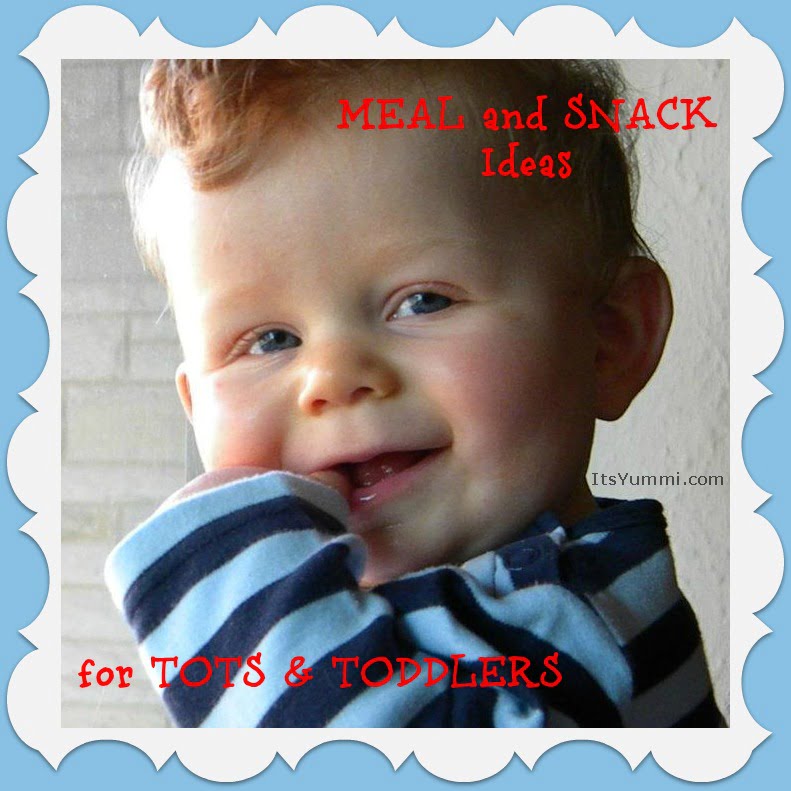 IMPORTANT!  You know your child(ren) best. Please take the necessary precautions (cutting into small pieces, refraining from serving certain foods, etc.) to assure to avoid choking and/or allergic reactions.
MEAL/SNACK IDEAS FOR KIDS
Seedless grapes (cut into halves or quarters)
Whole Grain Goldfish™ Ritz, or Cheez-Its™ Crackers
Cheerios™ or other dry cereal
String Cheese
Shredded cheese with ham, torn or cut into bite-sized pieces
Ants on a log (raisins, celery and peanut butter)

Sliced apples or bananas with peanut butter or honey on top (IMPORTANT NOTE: Honey should NOT be given to children under the age of 12 months.  Please check with your child's pediatrician for more information)
Pita bread triangles with hummus or applesauce
Mixed fruit (watermelon (seeds removed), pineapple, strawberries, peaches, kiwi)
Fruit & yogurt smoothie – Older kids LOVE the color of my green power smoothie…they call it "The Hulk"!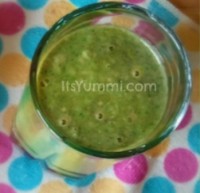 Toast with low sugar or sugar-free jelly or preserves
Yogurt popsicles (freeze a cup of yogurt with a popsicle stick inserted through the foil top and into the package)
Juice Box (look for 100% juice products to avoid added sugar)
Baked sweet potato chips (thinly slice sweet potatoes, toss lightly in canola or olive oil, spread out onto a lightly oiled sheet pan, sprinkle with cinnamon sugar, then bake at 400 degrees F. until crispy and brown)
Hard boiled egg
LUNCH IDEAS
HOT DOG SPLITS (click the link or photo for the recipe)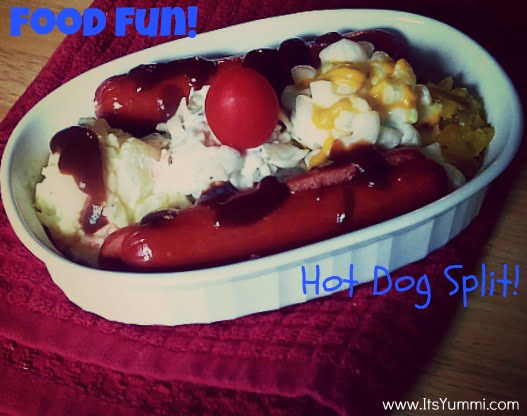 THANKS FOR STOPPING BY!
~~Becca~~
.slidein-overlay.content-58ab8beae5e13 .cp-slidein-body-overlay { background: rgba(0,0,0,0.37); }