IT'S FRIDAY! Let's do a happy dance! Oh, and let's make up some spicy tomato and pineapple salsa, too. Why? Because I like a spicy life!
Fridays here at It's Yummi are ALWAYS special, but I've added a new weekly feature that will bring our Friday fun to a whole new level. Are you ready to meet this week's featured foodie?
Introducing…KATRIN DOBBIN from RUNNING WITH THE DEVILED EGGS
Isn't that a great name for a food blog?! The name is just as fun as the woman behind it. Look how adorable Katrin and her family are!
Katrin lives "uppa der" in the great white north, dontcha know… (that's Canada for all of you who don't understand the "Wisconsin-ese" I was speaking!)
One of the things that I love about Katrin is her passion for using local foods. I'm all about keeping small businesses thriving, so I love that she goes to the farmers market and uses those great resources in her cooking and baking.
Here's just one example of the beauty of her recipes. She made her own hot dog buns….LOOK at this gorgeousness!


You can get the recipe for the buns HERE
If you go over to her website to catch a glimpse of her most recent post, you may be in for a bit of a surprise. Yours truly was given the honor of guest posting for her this week! I was tickled silly that she asked me to help her out. I shared my recipe for pineapple and heirloom tomato salsa with her readers.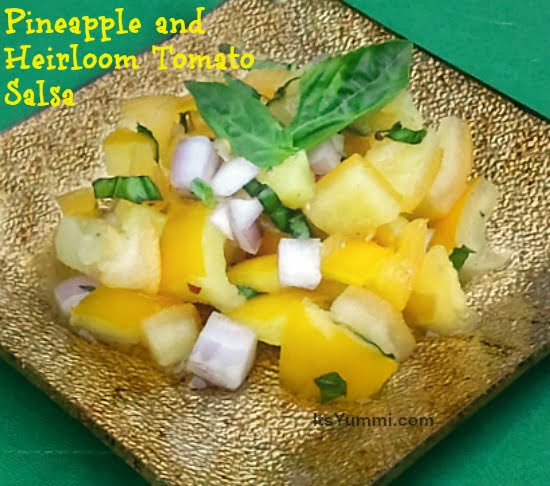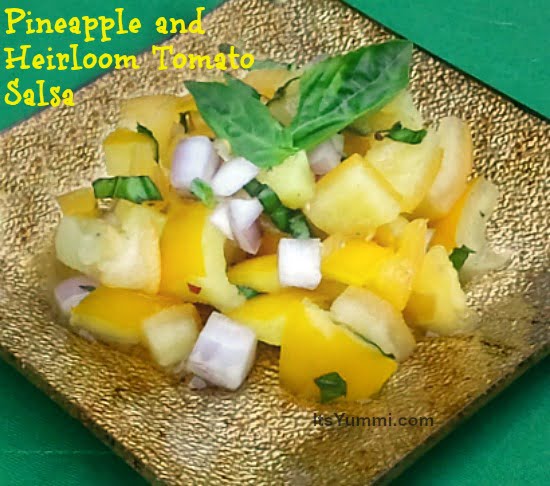 Want to make a batch of spicy tomato and pineapple salsa for yourself? Here's how!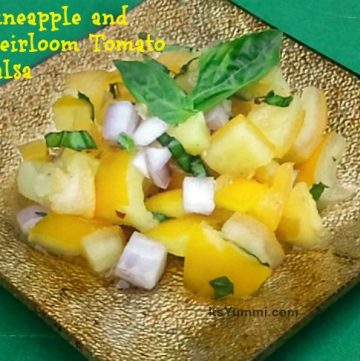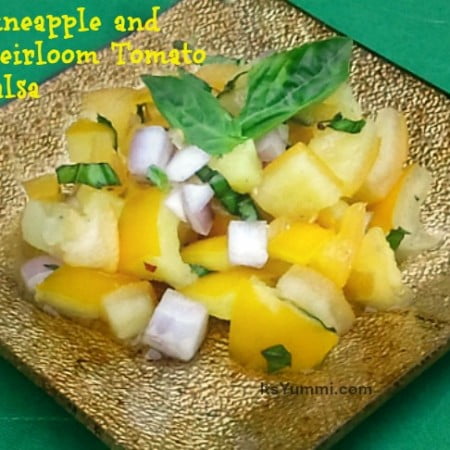 Ingredients
2-3

Heirloom (yellow) tomatoes

,

seeded and medium diced

1

cup

fresh pineapple

,

diced

3

Tablespoons

fresh pineapple juice

2/3

cup

red onion

,

finely diced

1

fresh jalapeño

,

Serrano, or Habanero pepper, seeded and minced

1/4

cup

fresh basil leaves

,

finely chopped

Kosher salt and freshly-ground black pepper to taste
Instructions
Combine all ingredients except salt, pepper, and basil together in a non-reactive bowl and refrigerate 2 hours, stirring occasionally to allow the flavors to combine. Season to taste with sea salt and freshly ground black pepper. Top with basil and keep chilled until ready to serve.
Nutrition
Calories:
255
kcal
|
Carbohydrates:
59
g
|
Protein:
9
g
|
Fat:
2
g
|
Saturated Fat:
0
g
|
Polyunsaturated Fat:
0
g
|
Monounsaturated Fat:
0
g
|
Trans Fat:
0
g
|
Cholesterol:
0
mg
|
Sodium:
132
mg
|
Potassium:
0
mg
|
Fiber:
10
g
|
Sugar:
28
g
|
Vitamin A:
0
%
|
Vitamin C:
0
%
|
Calcium:
0
%
|
Iron:
0
%
To connect with Running With the Deviled Eggs on Facebook, CLICK HERE
To follow the sweet girl on Twitter, CLICK HERE