With just two weeks to go before Valentine's Day, many people are busy baking red and pink desserts, but a group of blogging friends and I have joined together to celebrate our love for vanilla. Welcome to #VanillaWeek and the #VanillaWeek giveaway!
Vanilla week is being organized by Terri, from Love and Confections, and is sponsored by Nielsen-Massey Vanillas, Bob's Red Mill, Silpat, Quirk Books and Dixie Crystals/Imperial Sugar In addition, twelve bloggers have joined forces and are going to share vanilla inspired recipes with you all week long. We've made sweet and savory dishes, so there'll be something for every occasion!
In addition to this giveaway, I've got three awesome recipes to share with you this week. Today's recipe is perfect for brunch or a lazy weekend. Give my slow cooker cinnamon roll casserole a try.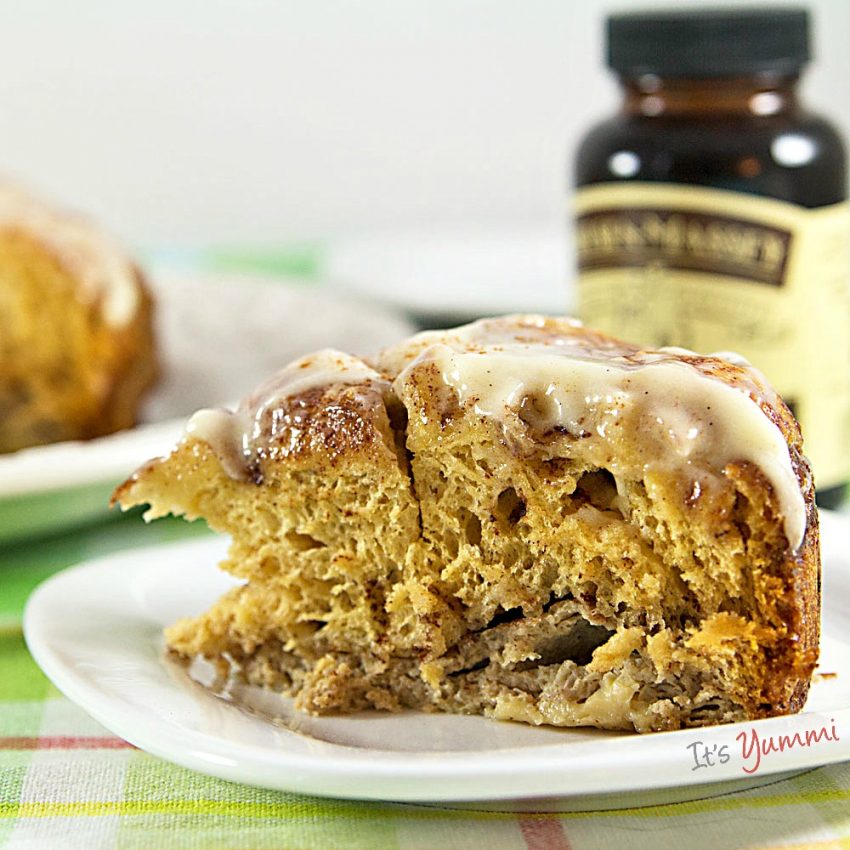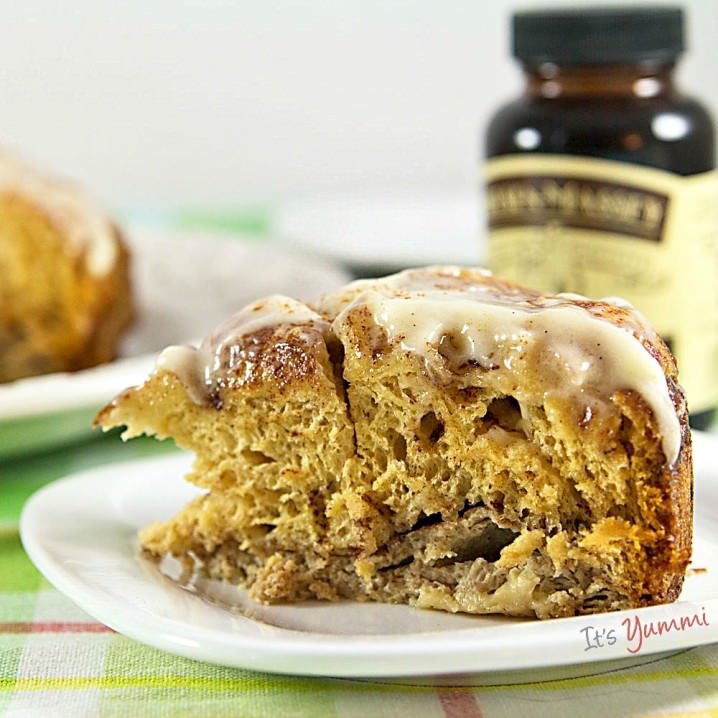 I topped it with a batch of vanilla bean cream cheese icing! When you click over to grab the recipe, you'll also see recipes from the other bloggers. You don't want to miss that deliciousness!
Disclosure: These companies are providing the prizes for this epic #vanillaweek giveaway free of charge, and they also provided the bloggers with product samples to use in creating our recipes for this week. Samples were provided, but we are under no obligation to use them, and all opinions stated are my own.

Before I give you the giveaway information, I thought I'd share some information about the sponsors and what my favorite products of theirs are.
Nielsen-Massey products are available online, but they're also at many specialty cooking shops, or they can be purchased at Williams-Sonoma. Oh, and all Nielsen-Massey products are gluten-free, allergen-free, GMO-free and Kosher. Oh, and they have a line of organic vanillas, too! The vanilla bean paste is my personal favorite. It's packed with concentrated flavor and works in sweet and savory dishes.
If you've been around this site for a while, you already know how much I adore Bob's Red Mill products. In addition to a range of flours and baking mixes, they produce some delicious and healthy grains like spelt, quinoa, and bulgur. I use their low carb baking mix so often that it's become a staple in my pantry. They offer organic and gluten-free products, and they're found in just about every grocery store these days, but I found some of the best deals online for them.
I first used Silpat baking mats while I was in culinary school and I fell head over heels for them. They're more cost effective than using parchment paper, and they make different sizes for different types of baking pans.
Dixie Crystals (and its sister company Imperial Sugar) are products made from pure cane sugar, which is a much purer form of sugar than some of the others on the market.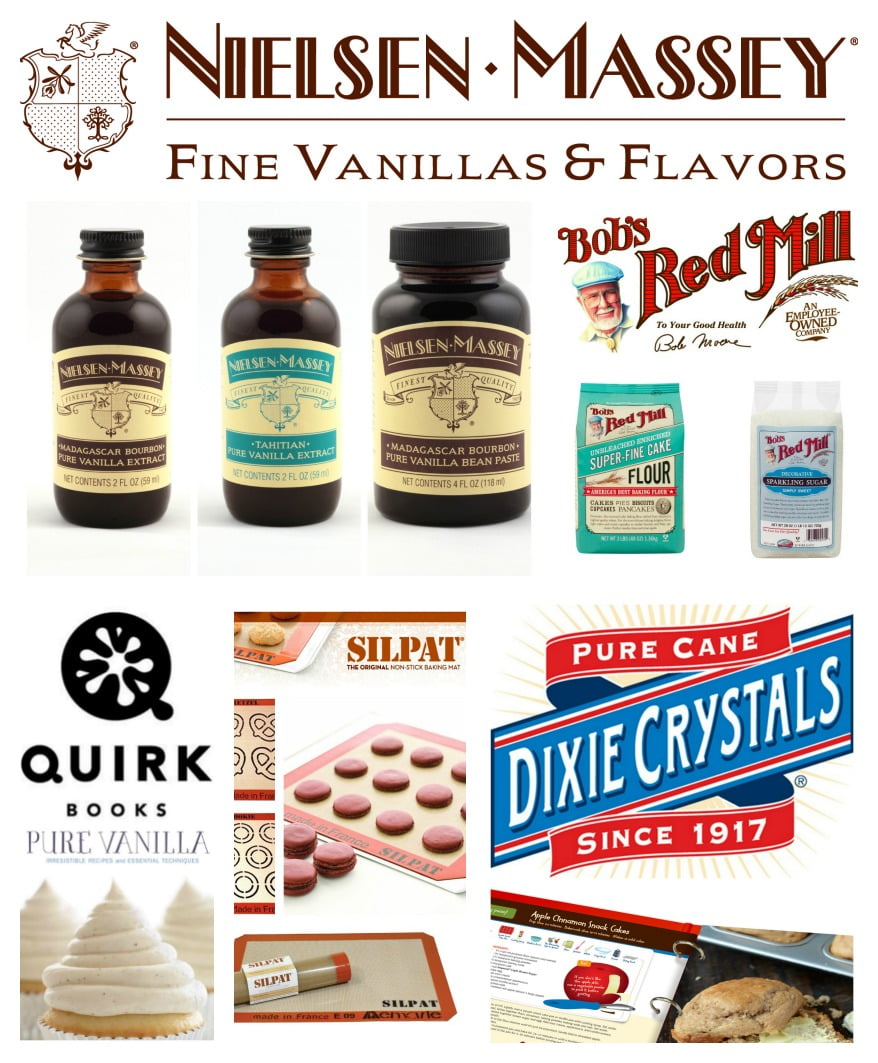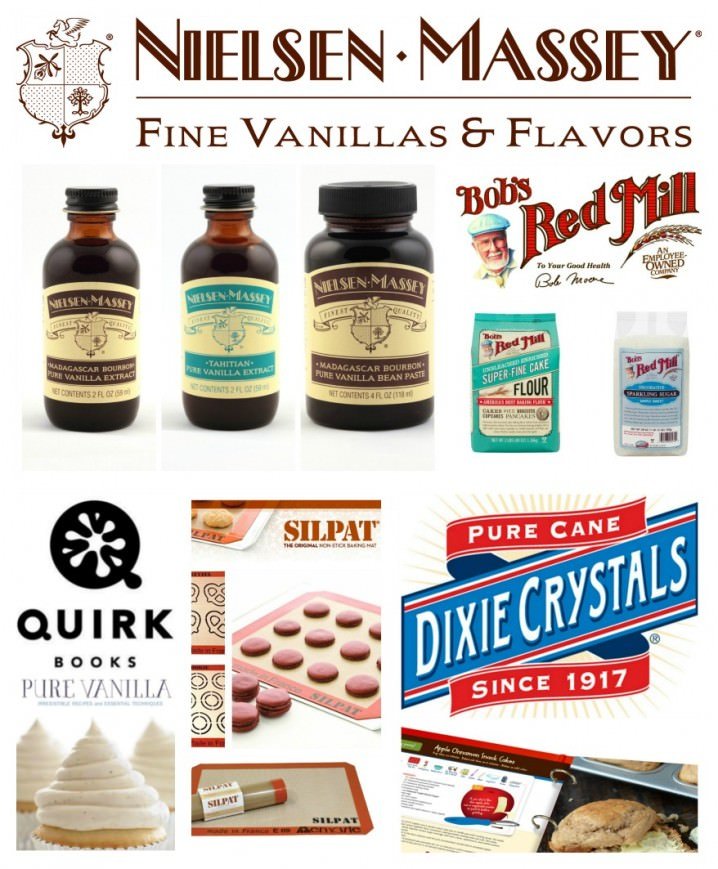 OK, are you ready to enter for a chance to win some amazing prizes?? Use the widget below to enter, and good luck!
#vanillaweek giveaway entry widget