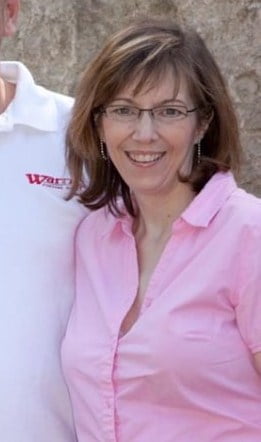 Feel free to contact me at ITSYUMMILICIOUS (at) GMAIL (dot) COM
Hi!  My name is Becca.  I'm a Chef and certified Food Production Manager who enjoys the roller coaster of life that I'm on!
I strive to improve my own life by enriching the lives of those around me.  I believe in "paying it forward", and I'll always take time to appreciate and be grateful for the little things in life.
I believe that it's important to feed your stomach nutritionally, but equally important to keep your spirit fed.  With a positive outlook, daily gratitude, and dedicated perseverance, I think it can be easily achieved!
MY PASSIONS
Needless to say, I enjoy cooking & baking, but I thrive in recipe development.  Creating great dishes from ordinary food, especially amping up the flavors of convenience foods, keeps my brain engaged with my senses, which ultimately exudes joy and great taste in the food I serve to others.  I think a great meal can come from dishes made from scratch, but it can also be achieved by adding personal love to convenience products.
MISCELLANEOUS STUFF
I'm a crazy bad golfer, I love window shopping for great deals,  doing product reviews, saving money with coupons, and spending time with my partner in life & love, Brian.  I'm extremely dedicated to my relationship with my Lord and savior, Jesus Christ, who gave me the skills and talents that I'm able to share with the world.
I have 2 grown children and I adore spending time with the babies and children of my friends.  I also spoil the daylights out of my "fur babies", my cats, Cojack "Codie" (named after the cheese, not the TV character!) and Sarah Ferguson "Fergie".
I hope to make the world a better place...one tasty cupcake at a time!