Broccoli Bacon Beer Cheese Soup
Broccoli bacon beer cheese soup is the perfect Fall comfort food. Creamy beer cheese soup with smoky bacon and broccoli florets for color, flavor, and health benefits.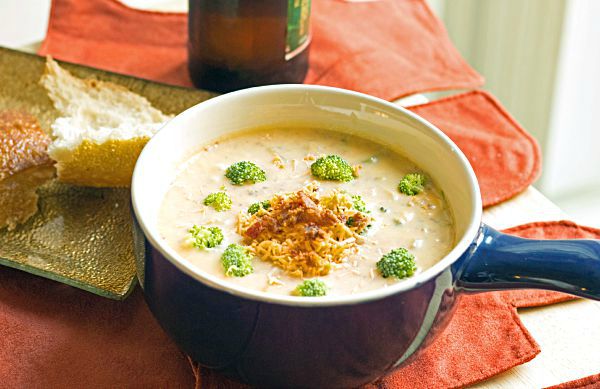 It's autumn in Wisconsin and I'm over the moon about it! I wait through the humid heat of summer for the beautiful color change on the leaves of the trees. There's a crisp chill in the air, requiring the addition of an adorable, comfy sweater and scarf around my neck.
Oh, and football. I adore football season! Watching it, not playing it. Or more specifically, I adore watching this kind of football: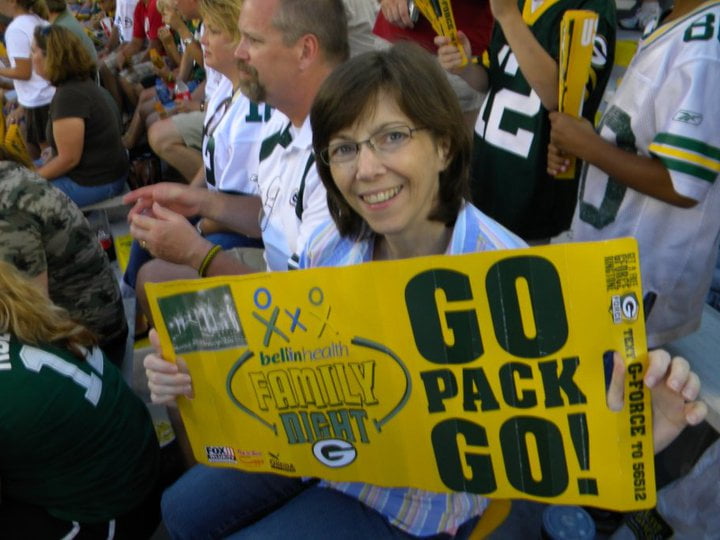 That being said, I think that my favorite thing about autumn is bringing warm, comforting soup recipes to our table. Like broccoli bacon beer cheese soup: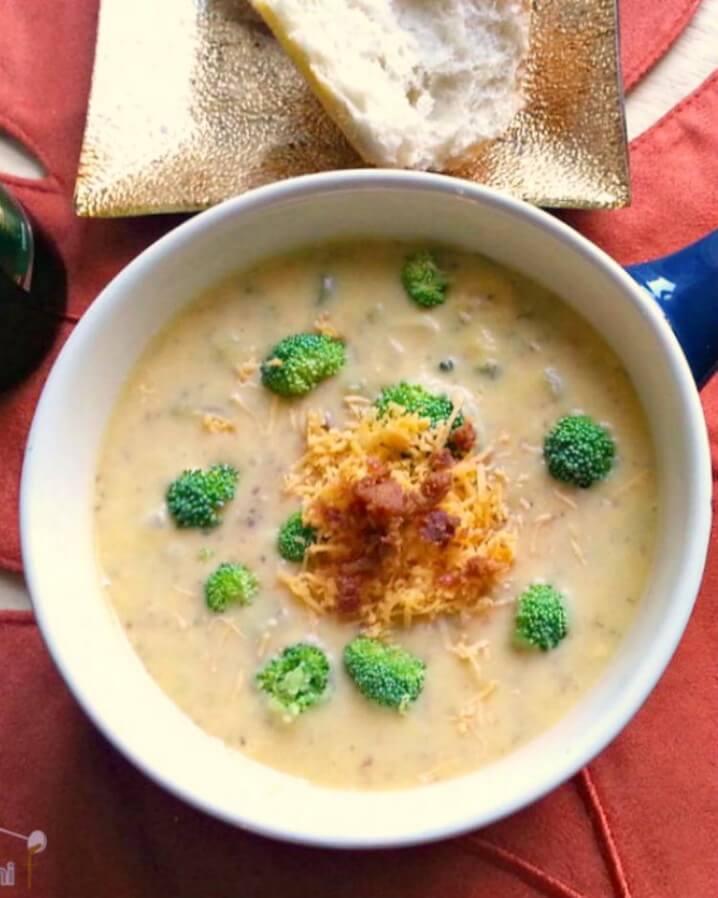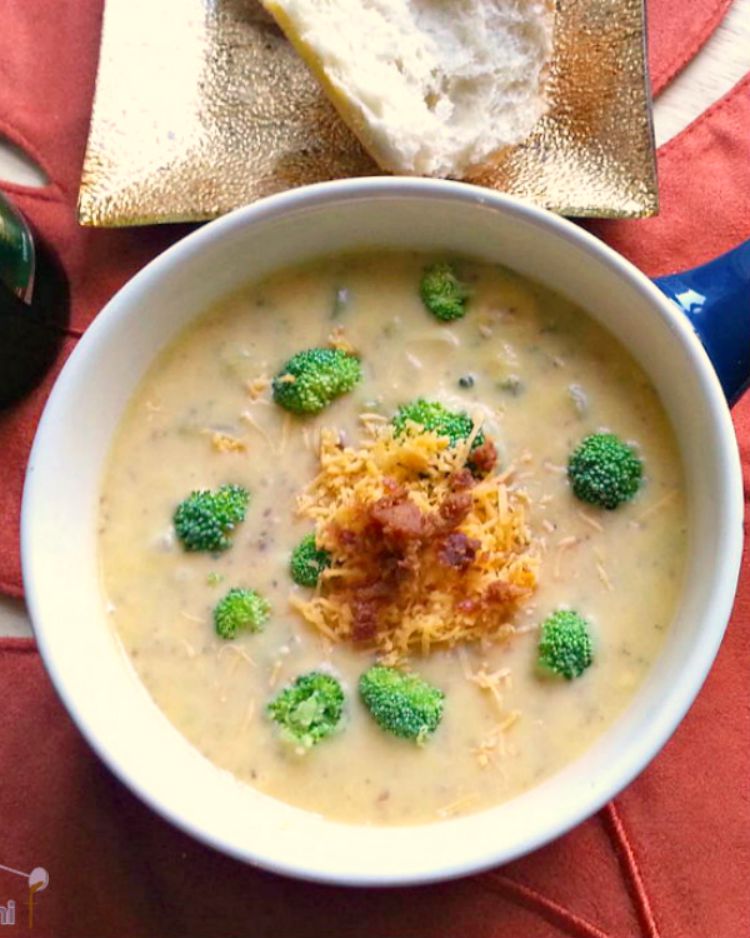 What's my favorite part of this broccoli bacon beer cheese soup?
EVERY. LITTLE. THING.
I used the most incredible blend of Kerrygold cheeses. A full pound of it! The ratio of 10 ounces of Red Leicester (like an aged sharp cheddar) with 6 ounces of Dubliner (it has elements of mature cheddar with sweet nutty tones of a Swiss and Parmesan) was sort of a brilliant decision.
Using beer instead of chicken stock in the soup adds loads of extra flavor. As for the bacon… does anyone who knows me really need an explanation of why I included bacon? My undying devotion to pork products is shameless..
But Becca, why did you put vegetables into your beer cheese soup?
Umm… because broccoli is good for you! And if I'm going to continue on my quest to be a healthier me, I simply must eat a daily dose of vegetables.
The end.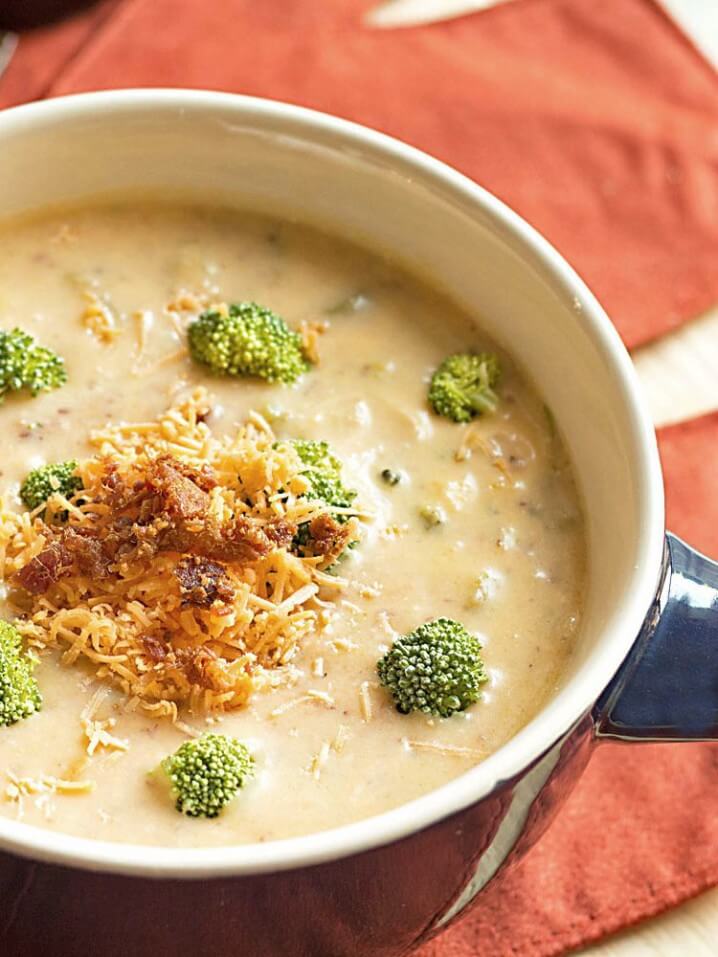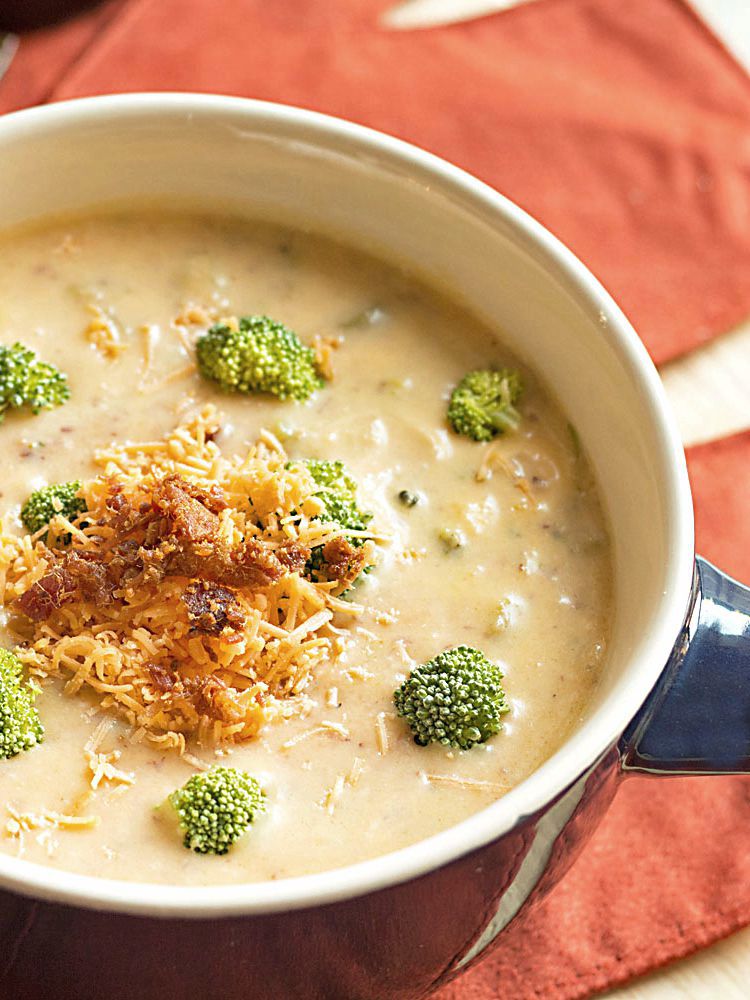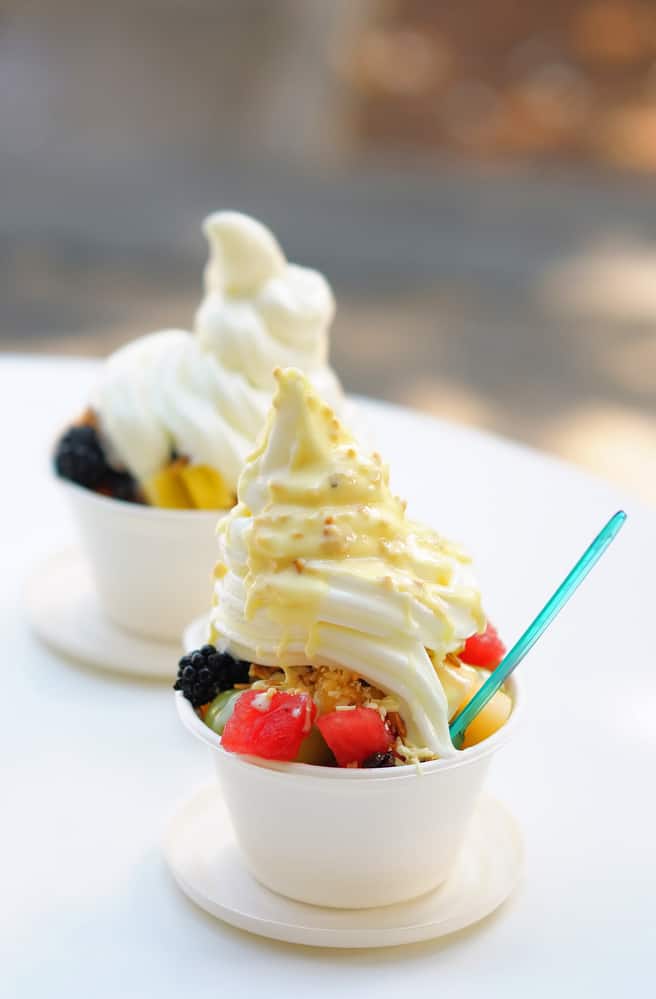 Broccoli Bacon Beer Cheese Soup
A thick, beer cheese soup, packed with the healthy goodness of broccoli and the delicious taste of smoked bacon makes this soup the PERFECT introduction to autumn!
Ingredients
3

ounces

unsalted butter

1

medium onion

diced

1

rib celery

diced

½

teaspoon

black or white pepper

¼

teaspoon

garlic powder

⅛

teaspoon

dry mustard

3

ounces

all-purpose flour

12

liquid ounces beer (any variety)

room temperature

24

liquid ounces (3 cups) whole or 2% milk

10

ounces

shredded Kerrygold Red Leicster (or any other sharp cheddar) cheese

plus extra for garnish (if desired)

6

ounces

shredded Kerrygold Dubliner (or any other nutty flavored) cheese

4

strips bacon

crisply cooked and crumbled bacon, plus extra for garnish (if desired)

8

ounces

(1 cup) fresh steamed (or frozen) broccoli

chopped

salt

to taste
Instructions
In a large Dutch oven or soup pot, melt butter over medium heat.

Add onion, celery, and all spices, except for salt. Cook over medium heat until vegetables are soft, approximately 5-7 minutes. Meanwhile, steam (if using fresh) broccoli, and set aside. Also, heat milk in a saucepan over low heat, just until it's warmed through.

Stir flour into onion and celery mixture and allow it to cook for about a minute. SLOWLY whisk in the beer and then the milk. (If you whisk in too quickly and/or your liquids are too cold, the fat will not combine with the liquid and you won't be able to get a nice, thick cheese sauce)

After liquids have been incorporated, reduce heat to medium low and stir in the cheese. Allow to cook for 8-10 minutes, stirring occasionally so that the cheese doesn't stick to the bottom of the pot.

Add steamed or frozen broccoli and bacon and stir to combine. Cook for another 2 minutes, then ladle into soup bowls, garnish as desired, and serve
Nutrition
Calories:
295
kcal
Carbohydrates:
16
g
Protein:
10
g
Fat:
22
g
Saturated Fat:
13
g
Cholesterol:
60
mg
Sodium:
301
mg
Fiber:
2
g
Sugar:
2
g