Firecracker Cupcakes (Patriotic Recipes)
Firecracker cupcakes are one of my favorite festive patriotic recipes to make for a 4th of July party or Memorial Day picnic. This is a fun, delicious, easy dessert recipe and great table decorating idea for any patriotic-themed party.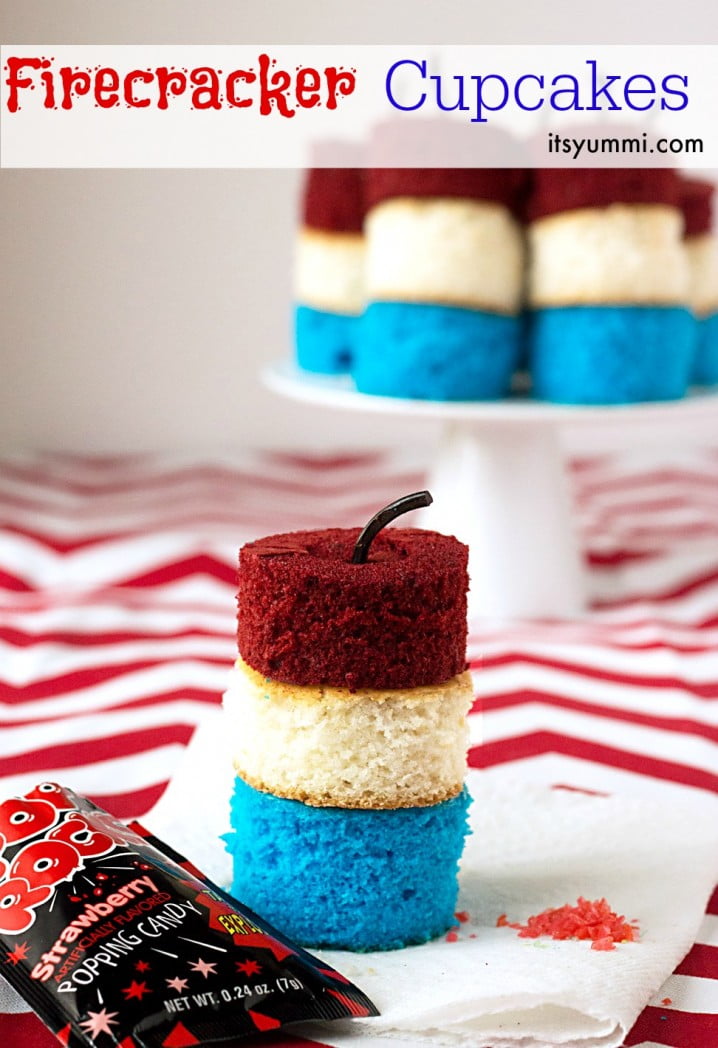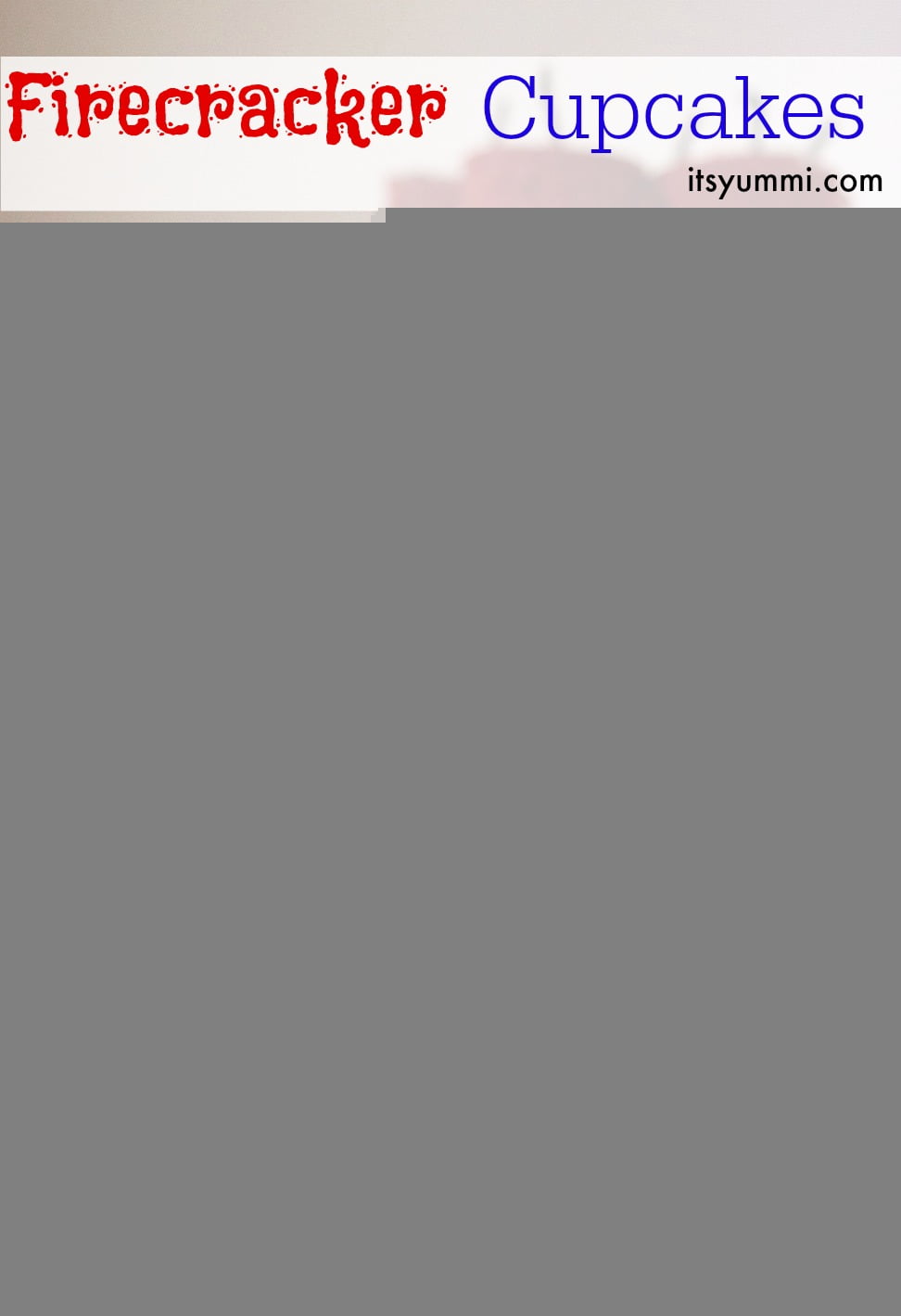 Memorial Day is less than 2 weeks away, and summer's not far behind. That's why we've teamed up to give you ideas for your warm weather party activities. Each day this week, we'll bring you a variety of recipes and entertaining ideas. Everything from appetizers, main dishes, and desserts, to decor and printables. We hope you enjoy all of these wonderful posts!
Today's sponsor is World Market. I love World Market! From furniture and accessories to food and drink, they've got everything you need for entertaining. They have beautiful multicultural pieces that are unique and stylish (from over 50 countries!). Work Market has something for every room, every theme, every occasion, and every season – and their Gourmet groceries are fabulous! I seriously wish I could win this fabulous prize! Do you know that you can follow World Market on Facebook, Pinterest, and Twitter? Yup, now you do. 🙂
OK, aren't these firecracker cupcakes adorable?!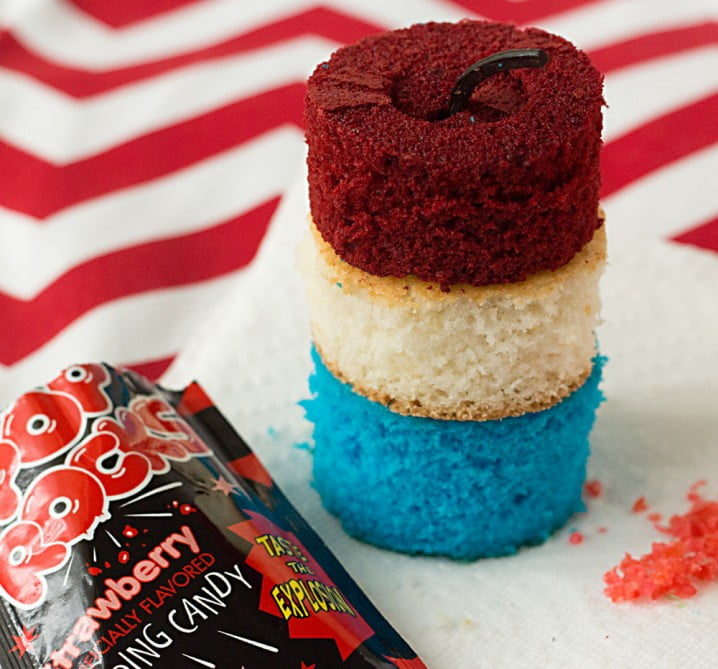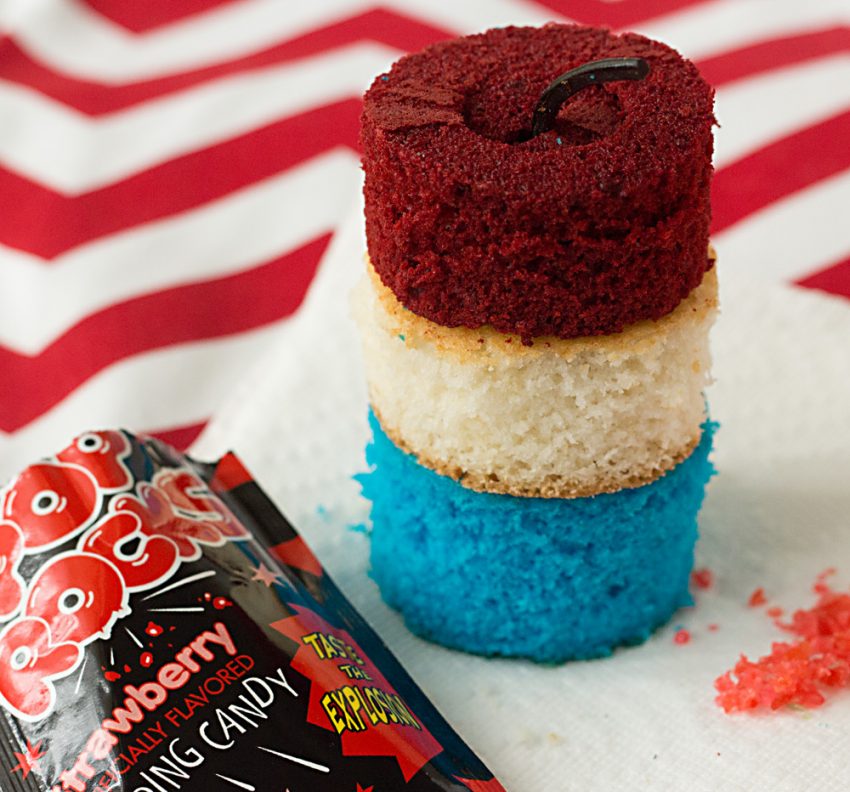 Festive cupcakes, perfect for a 4th of July party, Memorial Day picnic, or any day you're feeling patriotic and want a sweet treat!
However, I owe you a big apology – I'm so very sorry! I'm doing a horrible thing here, breaking nearly every baking rule that I set for myself and this blog last year. I made a vow to stop making dessert recipes with boxed cake mixes, but here I am, showing you a recipe that uses TWO of them!
I also promised not to use any more artificial food coloring, but whoops – bring on the blue! To top it off, I said that I wouldn't post dessert recipes that are full on, 100% junk food. *KABOOM* #BloggerFail These firecracker cupcakes were made with boxed cake mixes, canned frosting, and they're loaded with teeth rotting, mouth popping, totally fun candy inside. But I couldn't resist, because they're so stinkin' cute!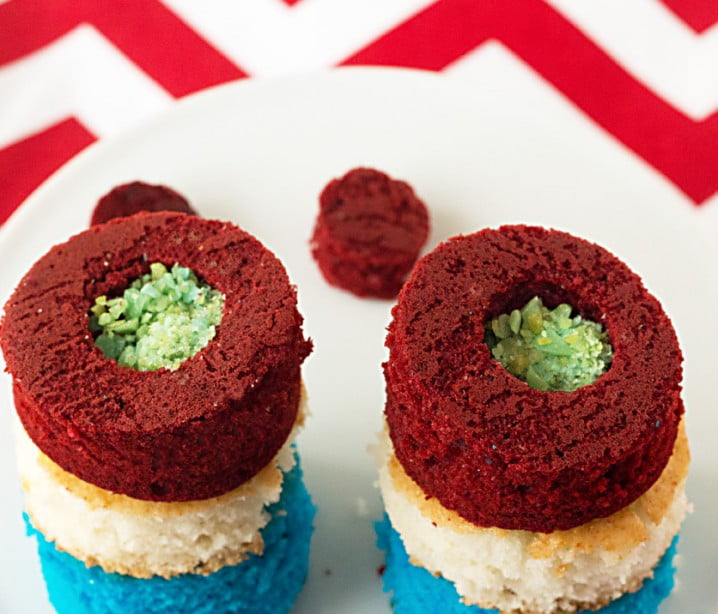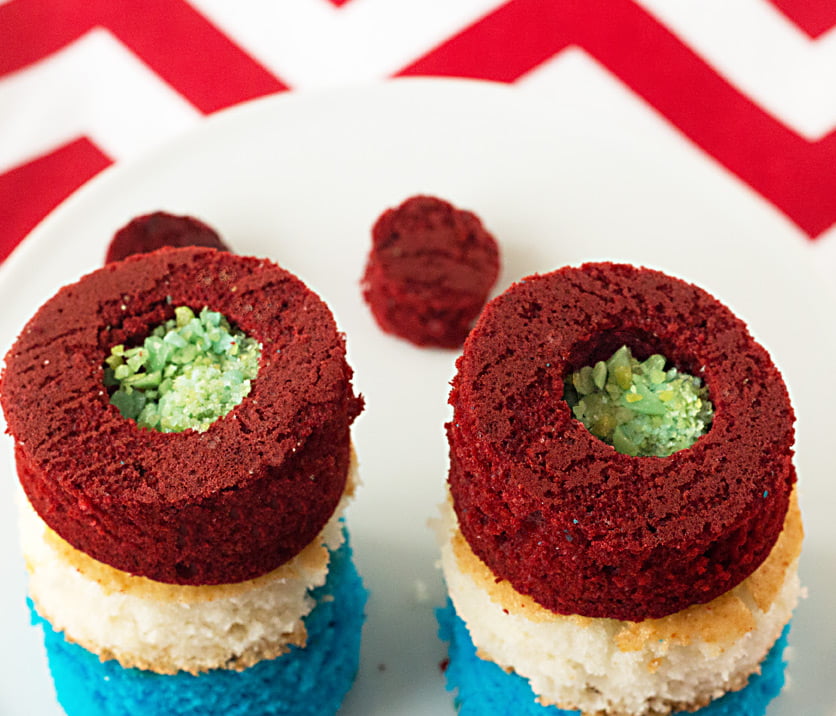 Besides, firecracker cupcakes are fun to eat, and so easy to make that your kids can help you!
After you pin or print the recipe, scroll down for more picnic-worthy, patriotic recipes!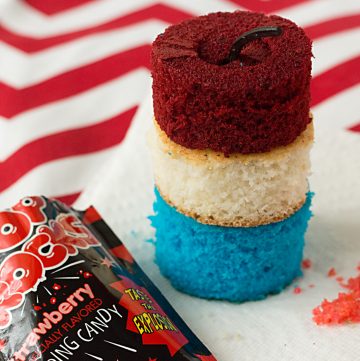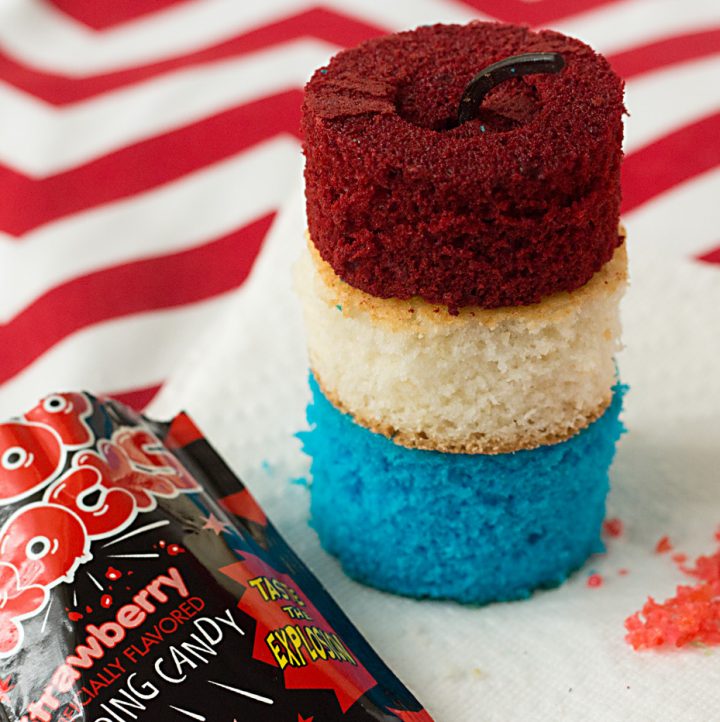 Firecracker Cupcakes
These firecracker cupcakes will be a hit at your Memorial Day or 4th of July party! They're stuffed with Pop Rocks candy for a delicious explosion of fun!
Ingredients
1

box white cake mix

½

box red velvet cake mix

1

cup

sour cream

blue food coloring

3

packages Pop Rocks candy

Black licorice ropes

White frosting (less than 1/4 cup)
Instructions
Heat oven to 350 degrees Farenheit.

Make 8 ounces (1/2 box) of red velvet cake batter according to box directions, adding 1/2 cup sour cream before mixing. Be sure to use HALF of the ingredient amounts called for on the box! Set bowl aside.

Make white cake batter according to directions on box, adding 1/2 cup sour cream before mixing. Split cake batter into two equal amounts, adding blue food coloring to one portions until a bright blue color is achieved.

Coat three, 9-inch cake pans with cooking spray and lightly flour the bottoms. Add the three batters to the pans and bake at 350 degrees for 18-23 minutes, or until toothpick inserted into center of cake comes out with a few crumbs.

Allow cakes to cool in pans on wire racks, then turn out from pans onto a cutting board.

Using a 1.5 inch round cookie cutter, cut circles from each of the baked cakes. (You should get about 8 circles from each cake.

Using a jumbo sized straw or an apple corer, remove the center from each of the cake circles. Be sure to save the centers from the red and blue cupcakes, as you'll need them to plug the bottom of the blue cupcakes and the top of the red cupcakes after filling them.

Pipe a line of frosting around the top edge of the red and white cake circles. Stack the white cakes on top of the blue cakes and the red cakes on top of the white cakes.

Add Pop Rocks down the hollow centers of the stacked cakes. Put a portion of the red cake plugs back into the tops, covering the center filled with Pop Rocks.

Use kitchen to cut licorice rope pieces approximately 1-1/2 inches long and insert them into the centers of the red cakes.
Notes
For maximum popping potential, pour the Pop Rocks into the cake centers no earlier than one hour before serving. The moisture in the cakes will cause the Pop Rocks to snap and crackle a little bit right away. After about four hours the Pop Rocks lose most of their popping power, so plan accordingly. br]
Recipe adapted from [She Knows
Nutrition
Calories:
1069
kcal
Carbohydrates:
160
g
Protein:
10
g
Fat:
52
g
Saturated Fat:
28
g
Cholesterol:
15
mg
Sodium:
701
mg
Fiber:
9
g
Sugar:
120
g

Here are more picnic-worthy patriotic recipes that you can serve with the firecracker cupcakes.
Southern Style Mustard Potato Salad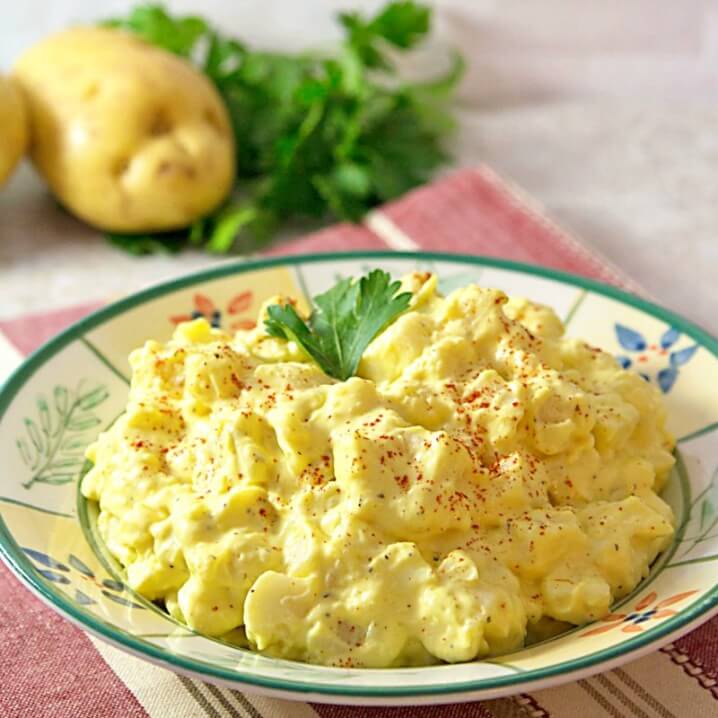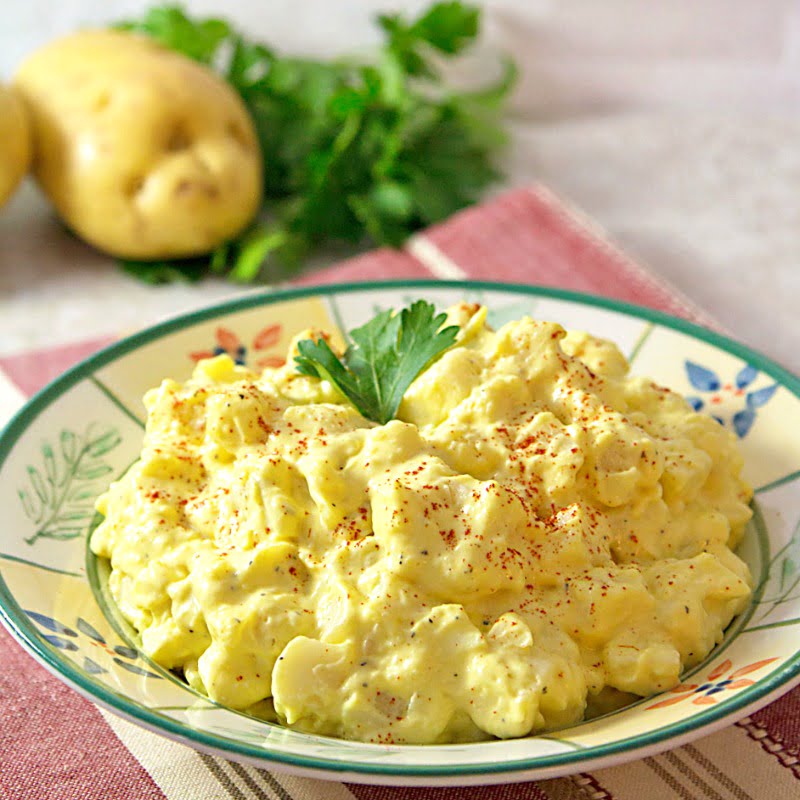 Summer Fruit with White Chocolate Dip