Quick 'n Easy Caramel Syrup
Quick and easy is the phrase of the day. Allow me to use it in a sentence for you
BECCA! Please QUICKLY show us how to make an EASY caramel syrup recipe that can be used to add huge amounts of flavor to baked goods and beverages.
WHOOP, here it is! 🙂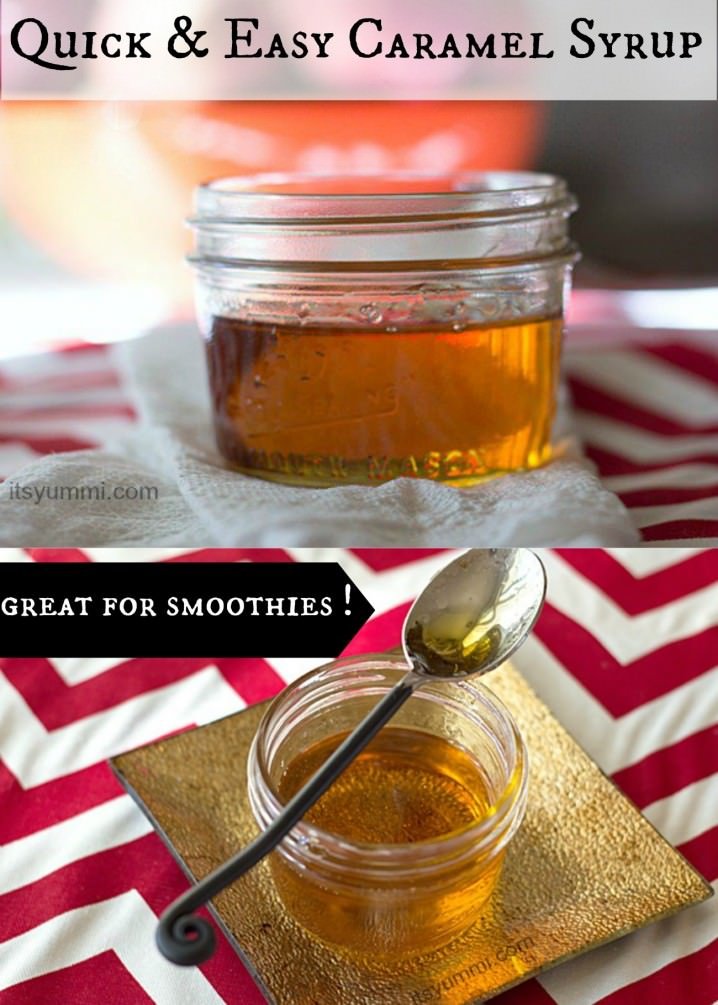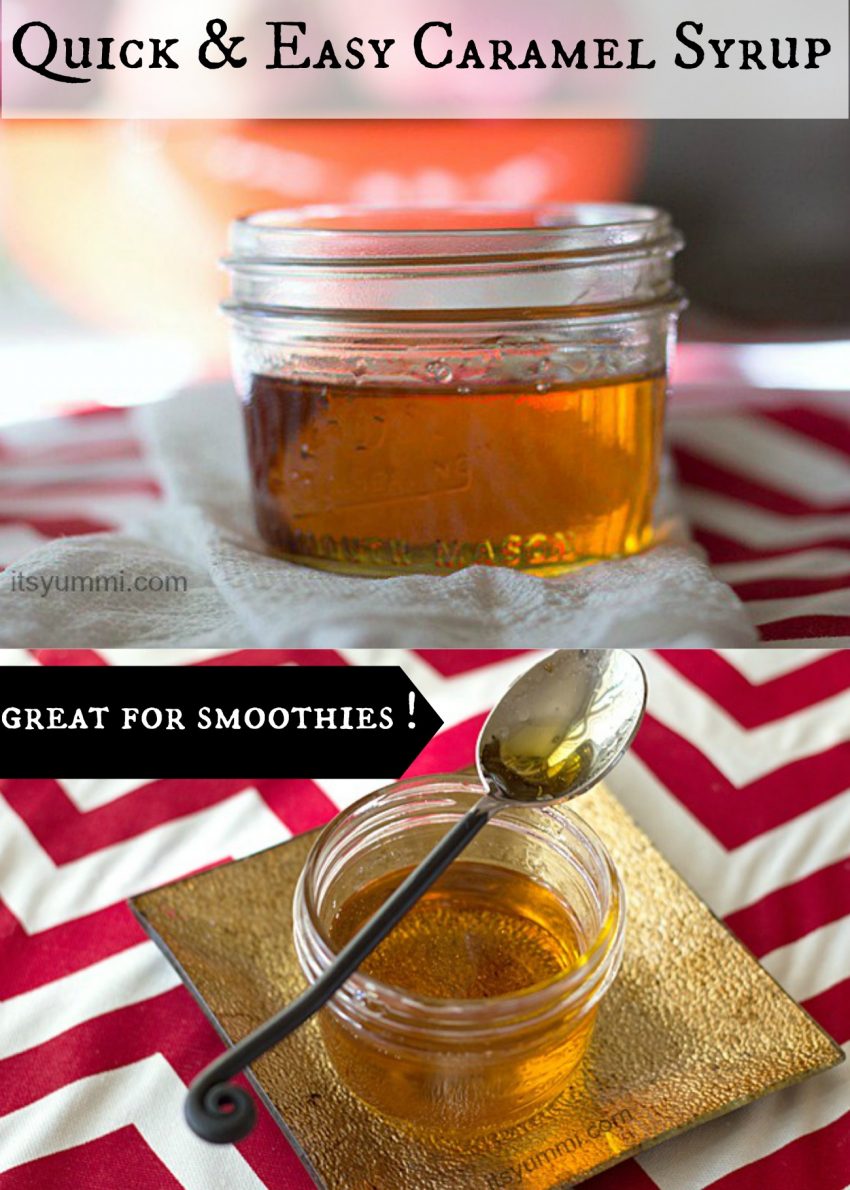 Please note: This is NOT caramel sauce. Caramel sauce typically has cream added to it after cooking… nor is it butterscotch, which is made by adding cream AND butter. This is a clear, deep flavored, translucent syrup. Dare I say it's beautiful?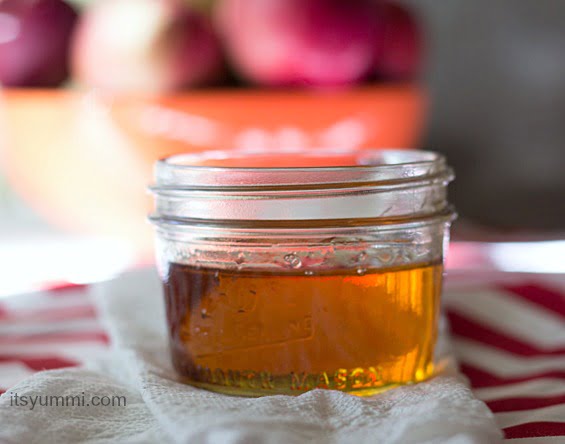 This, m'loves, is a syrup. The kind you could pour over pancakes and French toast. Or it can be added to your favorite coffee or tea for a perfect caramel latte. Or be bold and adventurous and use it in place of simple syrup when you're preparing a cocktail! Although I don't drink alcohol anymore, this salted caramel whiskey sour would have made for some INCREDIBLY lovely nights back in my drinking days!
This syrup is also the kind that looks EXCEPTIONALLY gorgeous when drizzled over cakes LIKE THIS ONE, or added to cakes like THIS ONE (wowza, I need to make this cake, SOON!)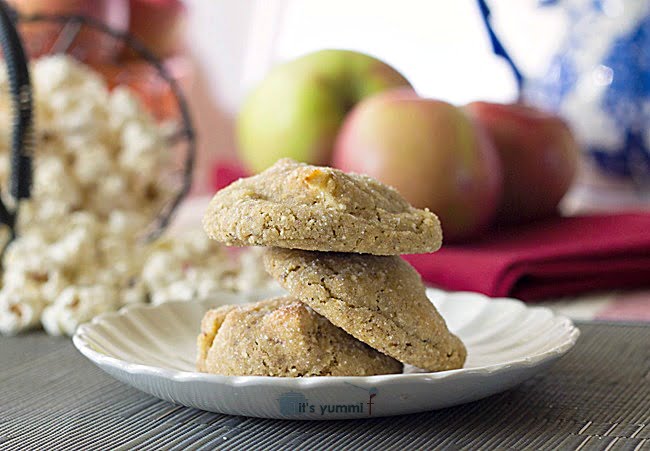 Since it keeps indefinitely when properly covered and stored in the fridge, you may as well go make yourself up a batch of it now. You might even want to double the recipe, because you never know what else you'll want to make with it before Wednesday.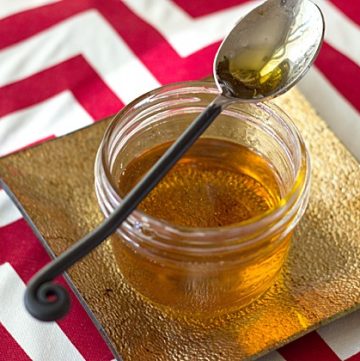 Simple Caramel Syrup
This simple and delicious caramel syrup makes a great flavor enhancer in baked goods, coffee, tea, or even drizzled over morning pancakes or ice cream!
Ingredients
1

cup

granulated white sugar

6

ounces

water

divided
Instructions
Place sugar and 2 ounces (1/4 cup) water into a small, heavy-bottomed saucepan over high heat. Whisk gently until sugar has dissolved and mixture comes to a rolling boil. If necessary, use a wet pastry brush to remove any sugar crystals from the sides of the pan.

Allow mixture to continue cooking over high heat, WITHOUT STIRRING, until it has reduced slightly and becomes golden amber in color.

Stand back from the pan slightly and carefully add remaining 4 ounces of water. CAUTION: The mixture will pop and sputter as you do this, so please be careful. (Keep a bowl of cold ice water nearby to plunge your hand into should it become burned)

Reduce heat to medium and continue cooking until mixture has reduced slightly and is sticky between your fingers (Let the syrup cool slightly before it touches your fingers so that you don't burn yourself!)

Transfer liquid to a heatproof container. If covered and refrigerated, syrup will stay good indefinitely.
Nutrition
Calories:
774
kcal
Carbohydrates:
200
g
Sodium:
9
mg
Sugar:
200
g