Quick Rise Easy Yeast Rolls
Quick rise easy yeast rolls are the perfect go-to dinner roll recipe! This pull apart rolls recipe uses rapid rising yeast, so the rolls only have one 20 minute rise time. Quick, easy, and delicious!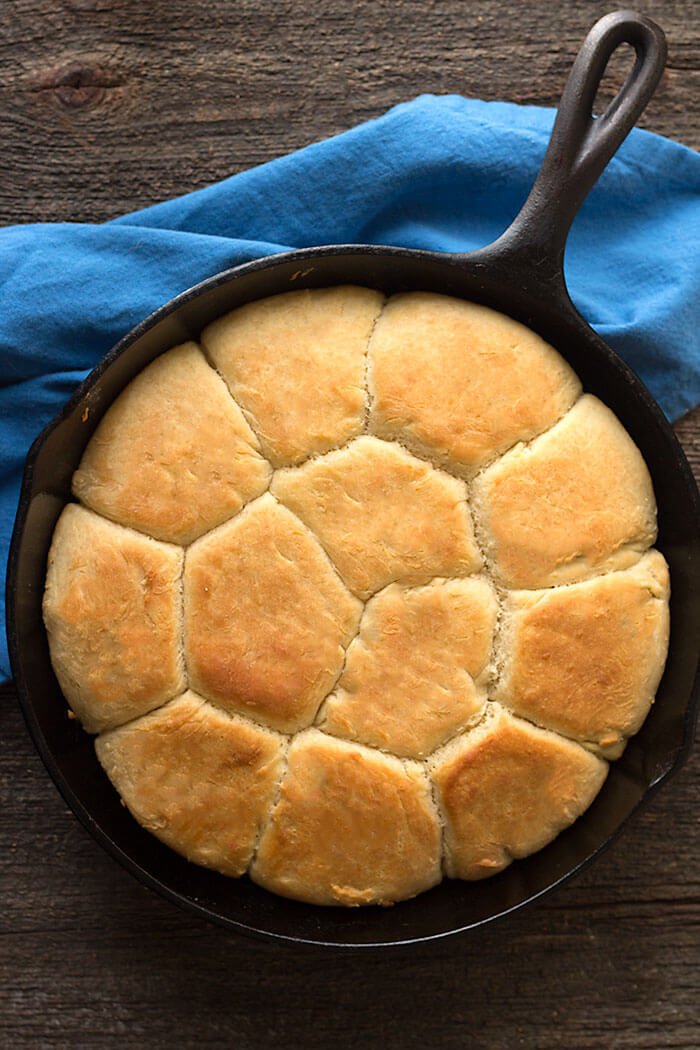 If you have been a reader of this site for a while, you've likely seen discussions about my difficulties working with yeast. Even after two and a half years of culinary school, I still struggle with getting yeast to "obey" me. Yeast is a finicky thing, friends. It wants the perfect conditions to create its magic. My friend Kirsten discusses it in great detail in her article on leavening agents.
At any rate, I continue to "try, try again" after every failed attempt to create the perfect loaf of whole wheat bread or cinnamon rolls. I've used various types of yeast, hoping for perfection, even using a bread machine a couple of times. Using a bread machine creates the perfect baking environment, but I can't exactly call it the perfect homemade bread. It's just not the same as one that's been kneaded and shaped by hand.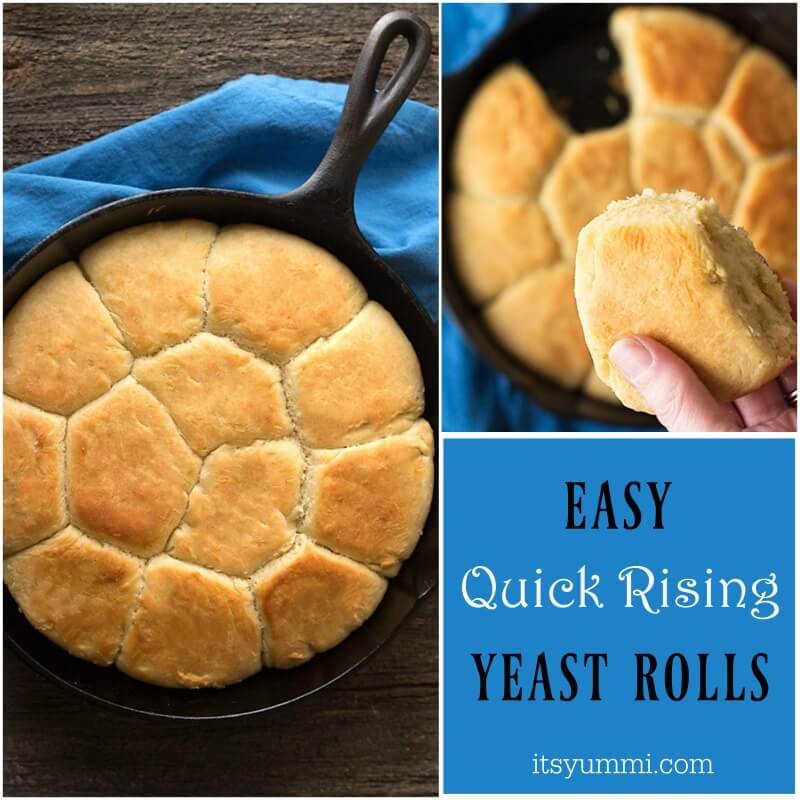 Recently, I came across a recipe for quick rise easy yeast rolls on the Cooking Channel website and decided to give it a try. I'm so glad that I did, because they are delicious! Using rapid rise yeast helps them become light and fluffy inside, while eliminating the need for multiple rising times. Baking them in a cast iron skillet gives them a perfectly crispy exterior, exactly the way I like them.
Oh, and if you are a gluten-free eater, try Michele's gluten-free dinner rolls recipe!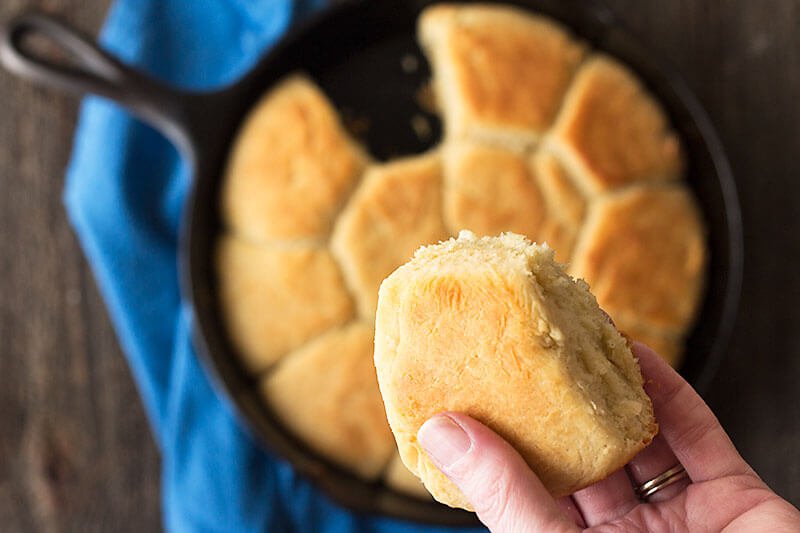 Kirsten, the friend I mentioned above, is also the queen of yeast. Her site is filled with perfectly executed bread recipes. My first attempt at making the easy quick rise yeast rolls brought on a bit of a challenge, as you can see in my photos. My rolls did rise, but not very much. Being the smart person I am, I consulted Kirsten for tips and problem-solving. After discussing details of the baking process with her, she gave me the following advice:
Proper Storage of Yeast
I store my yeast in the freezer, hoping to extend its shelf life. Apparently, this is a no-no. Yeast needs to stay completely dry and in a semi-active state. Storing it in a freezer reduces it to a dormant state, and it also becomes susceptible to moisture. Store yeast in a dry, dark area, free from moisture and excessive heat or cold.
Pay Attention to the Expiration Date
This should go without saying, but don't use yeast that's past its expiration date. As I mentioned, I thought storing yeast in a freezer will extend the shelf life. I was wrong.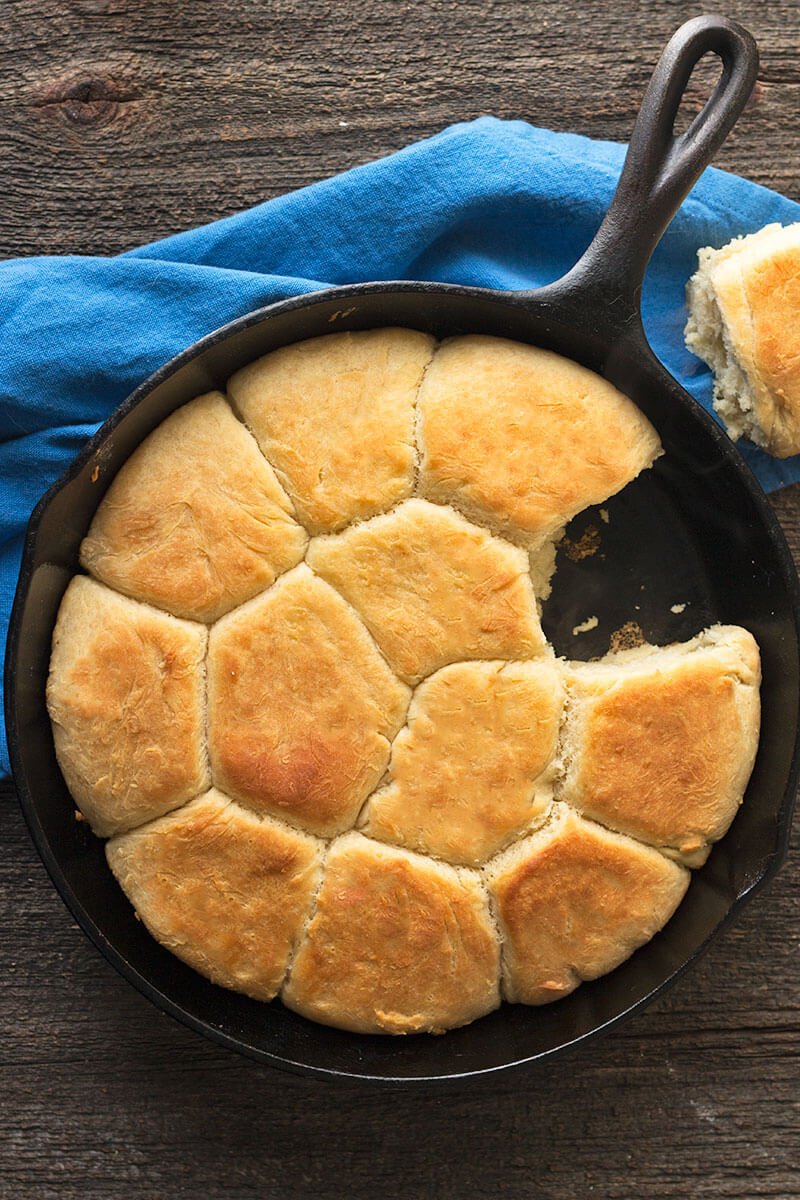 My batch of quick rise easy yeast rolls is far from perfect, but if you follow the directions below, using fresh ingredients, your batch can be perfect.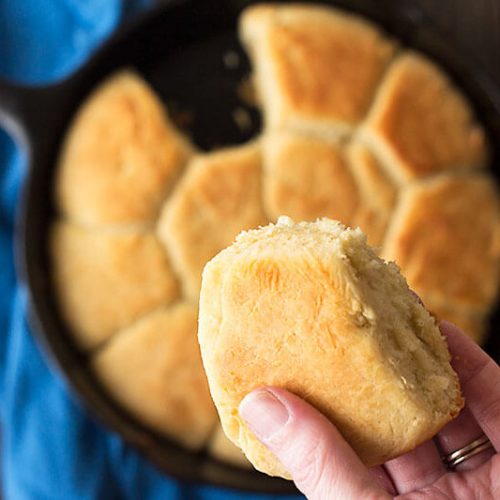 Quick Rise Easy Yeast Rolls
Quick rise easy yeast rolls are the perfect go-to dinner roll recipe! The recipe uses rapid rise yeast, so the rolls only have one 20 minute rise time!
Ingredients
1.25

Tablespoons

rapid rise yeast

7

ounces

warm water

.25

cup

honey

4

Tablespoons

unsalted butter

melted

1

teaspoon

salt

1

large egg

beaten

3

cups

all-purpose flour
Instructions
Heat oven to 400 degrees F.

In the bowl of a stand mixer, fitted with the paddle attachment, combine the rapid rise yeast and warm water. Let it activate for 5 minutes until bubbly. Stir in the honey.

On low speed, add 4 Tablespoons melted butter, salt, and egg. Slowly add the flour one cup at a time until just barely incorporated. Remove paddle attachment and insert dough hook, if you have one. Otherwise, continue mixing with the paddle attachment. Mix until the dough pulls away from the sides of the mixing bowl. Add more flour if dough is still too sticky.

Using a bench scraper or knife, portion the dough into 12 equal pieces. Form the rolls into desired shape and arrange them into a cast iron skillet. Cover skillet with a kitchen towel and allow them to rise approximately 20 minutes, or until doubled in size. Brush the unbaked rolls with 1 Tablespoon melted butter.

Bake for 25 minutes, or until the tops are golden brown. Remove from the oven and brush with more melted butter, if desired.
Notes
This recipe can also be used to make one traditional loaf of bread, medium sized pizza , or calzones.
Nutrition
Serving:
1
roll
Calories:
179
kcal
Carbohydrates:
30
g
Protein:
4
g
Fat:
5
g
Saturated Fat:
3
g
Cholesterol:
26
mg
Sodium:
151
mg
Fiber:
1
g
Sugar:
6
g
Enjoy your yeast rolls!