Ranch Roasted Nuts Snack Mix
This roasted nuts snack mix recipe post has been compensated by Collective Bias®, Inc. and its advertiser. All thoughts and opinions are my own.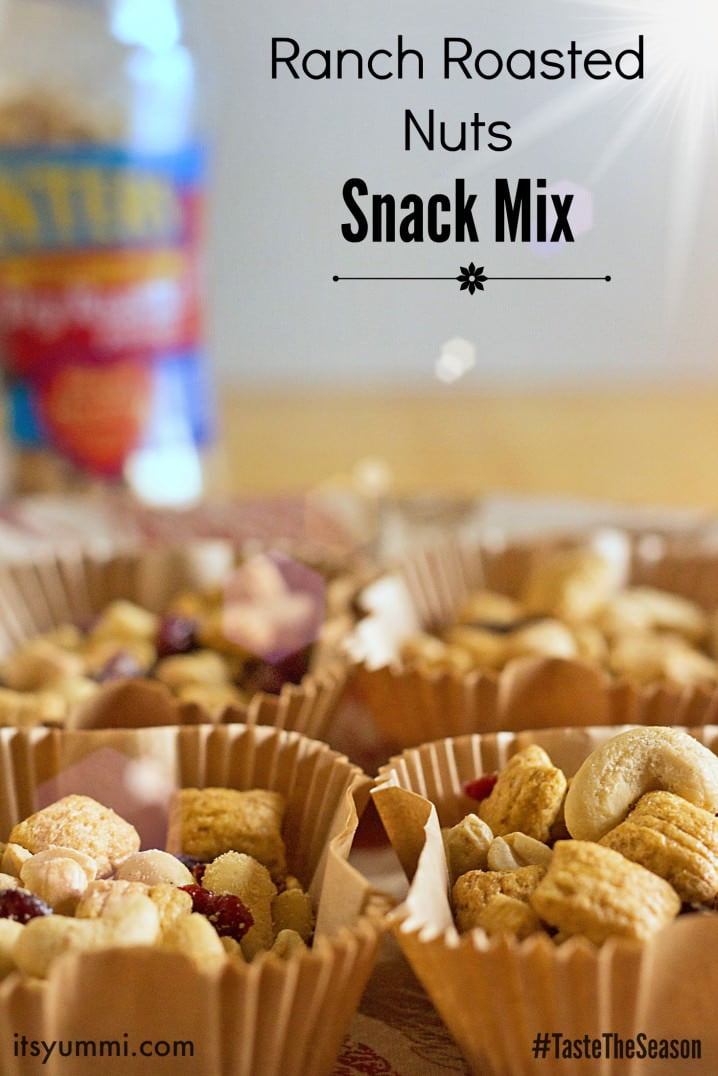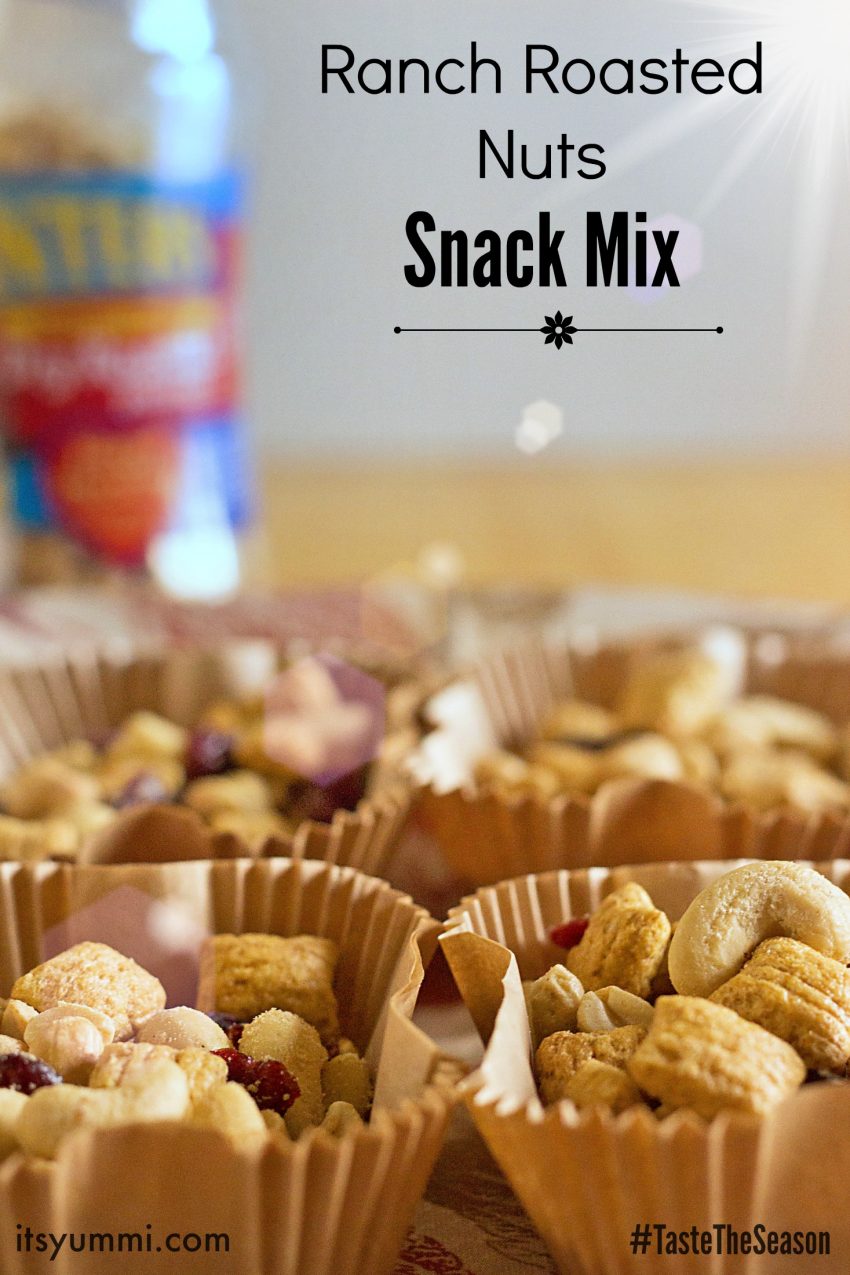 I have no idea where the year has gone, but I guess there's no denying the fact that the holidays are upon us. With Thanksgiving just 3 weeks away, I'm well into my Thanksgiving dinner meal planning, and of course, appetizer and snack recipes are just as important as the main course.
With only Brian and I to serve this year, Thanksgiving dinner will be a pretty quiet event at our house, but it sure wasn't that way when I was growing up. The polar opposite, actually. With eight mouths to feed, my mom had her kitchen filled with food, laughter, noise, and hungry stomachs!

Mom would wake up at what seemed like the crack of dawn to start her dinner preparations. I have memories of watching her wrestle the giant turkey into a pan, and I remember helping her peel a pile of potatoes.
Then I'd scoot off to the living room and watch the Macy's parade on television, or I'd join my younger brother at the puzzle table. It was a Thanksgiving tradition that helped us pass the time, but by 11 o'clock or so, my siblings and I would be begging for a bite of something to eat. With a few hours left before dinner, my mom counted on easy appetizers to keep our hungry tummies at bay. It was time to #TasteTheSeason!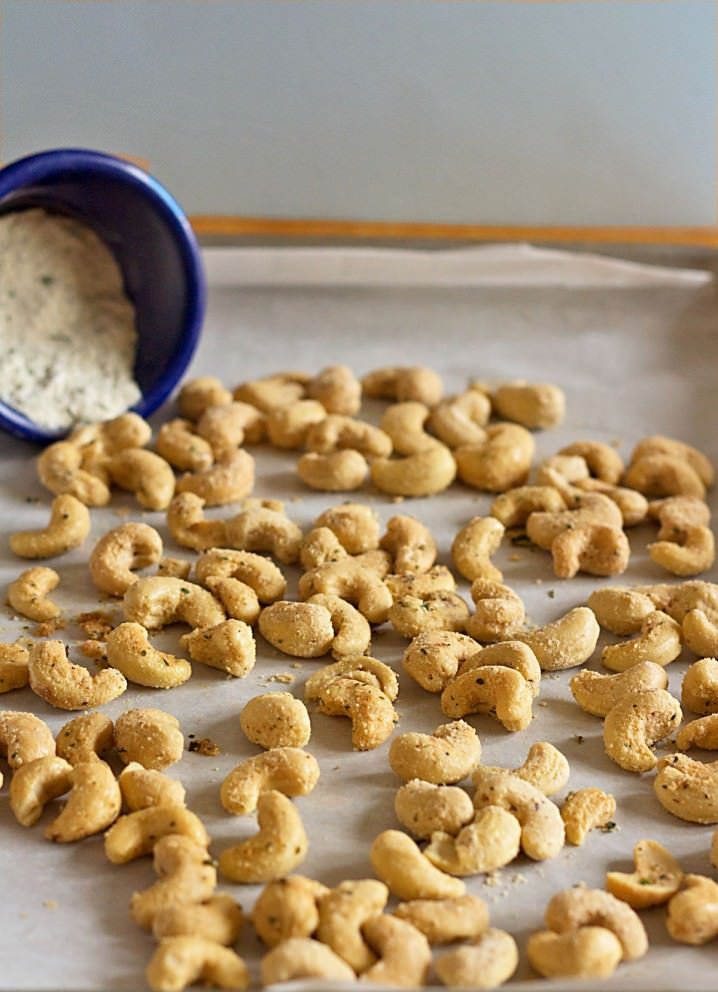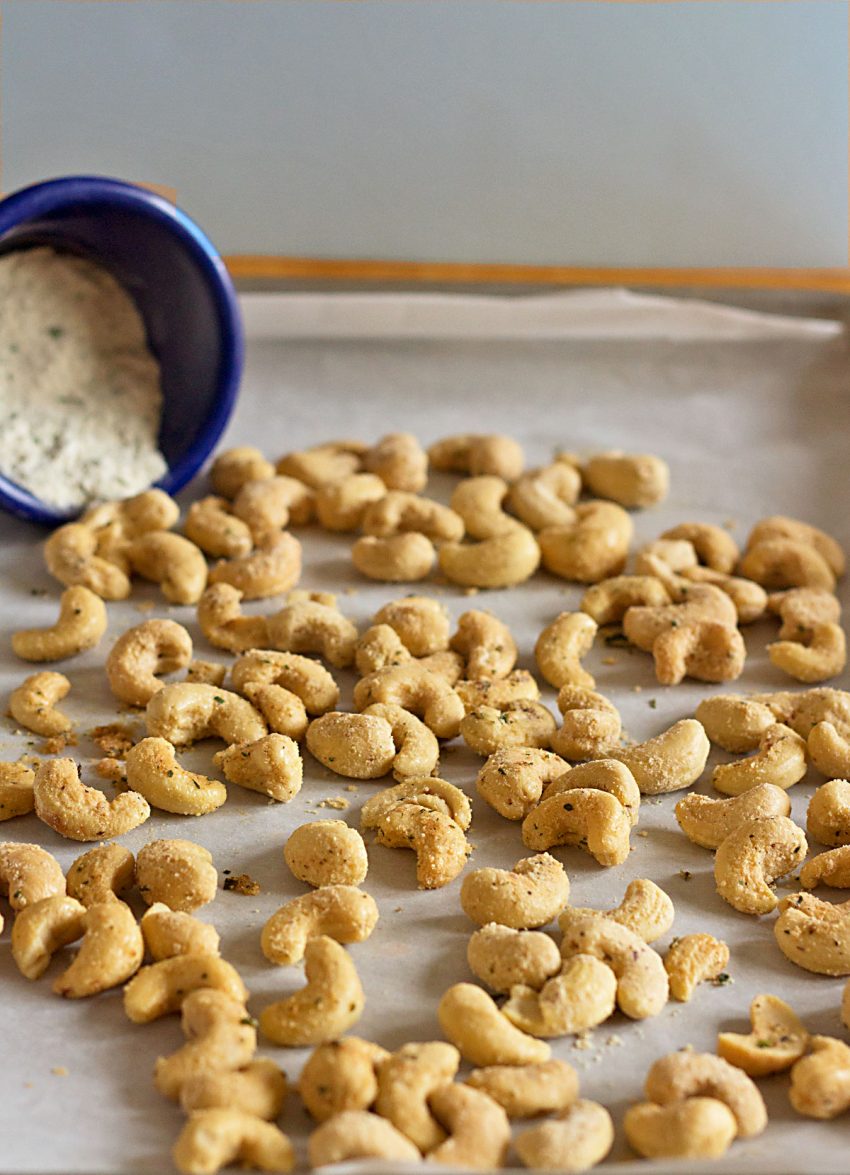 My mom was always mindful of the fact that we'd soon be eating our body weight in her recipes like turkey, stuffing, mashed potatoes, and green bean casserole, so she'd try to keep our appetizers light and as healthy as possible.
Truthfully, when I was shopping at Walmart last week, I noticed a homeless couple outside panhandling and I was suddenly enlightened to the fact that there are many people who don't have the gift of family or friends to spend the holidays with. I was really fortunate to have a big family to share a meal with.
If you're one of those people who'll be spending the holidays alone, please consider this recipe for ranch roasted nuts my "Friendsgiving" gift to you. I don't want you to feel like you're all alone this year. You're an important part of my life, simply because you're here reading this. Hey, I have an idea… let's go virtual grocery shopping together at Walmart for the ingredients we'll need to make this recipe!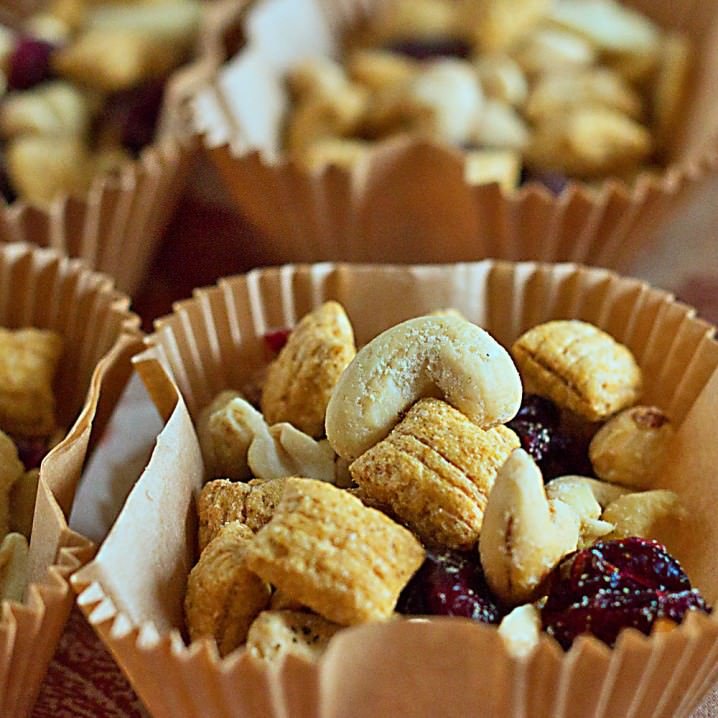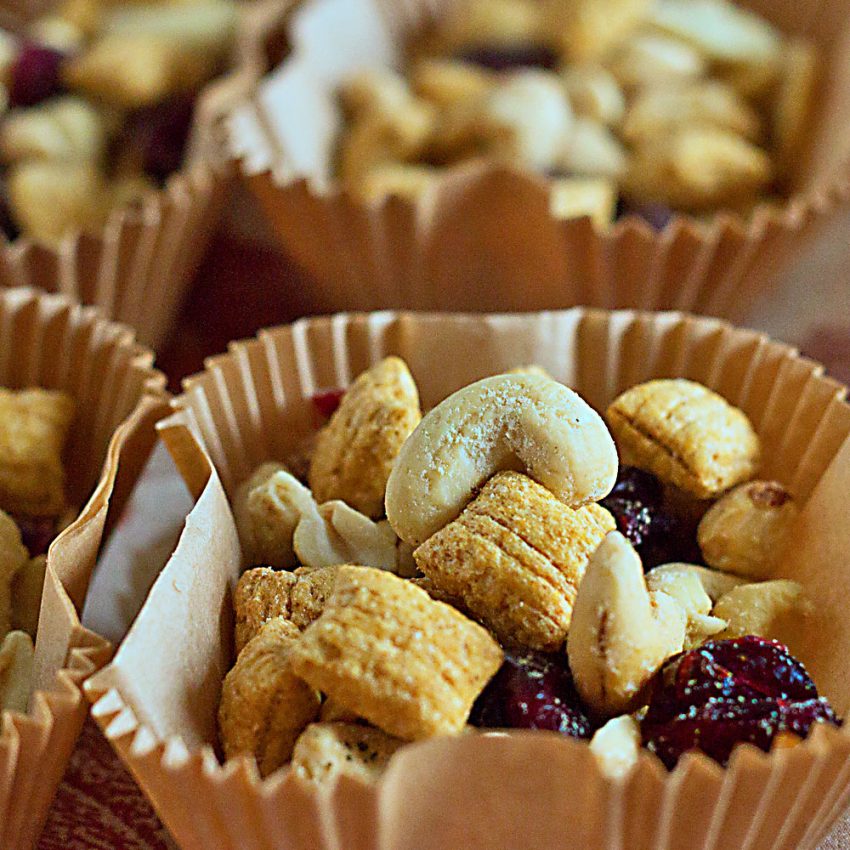 Do you want to sit in the cart? *giggle*
First stop: the condiment aisle for a packet of Kraft ranch dressing mix. You'll find it near the end of the bottled salad dressings.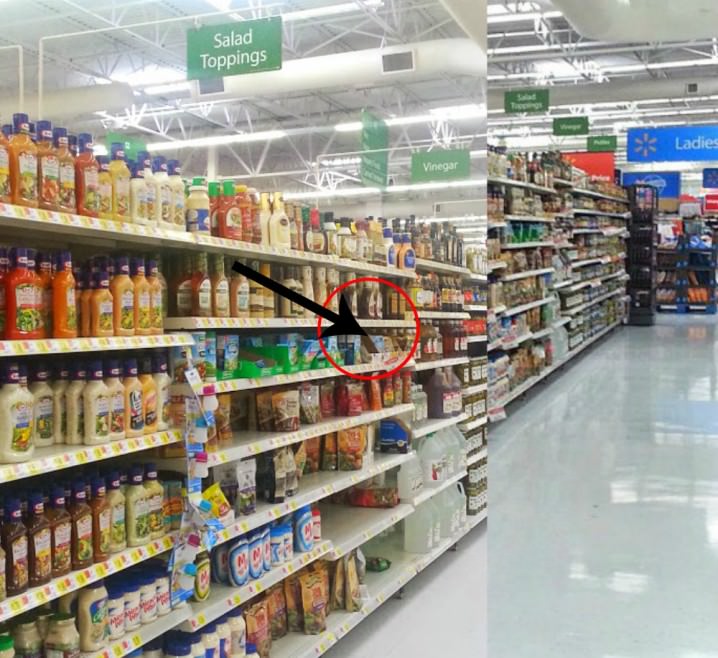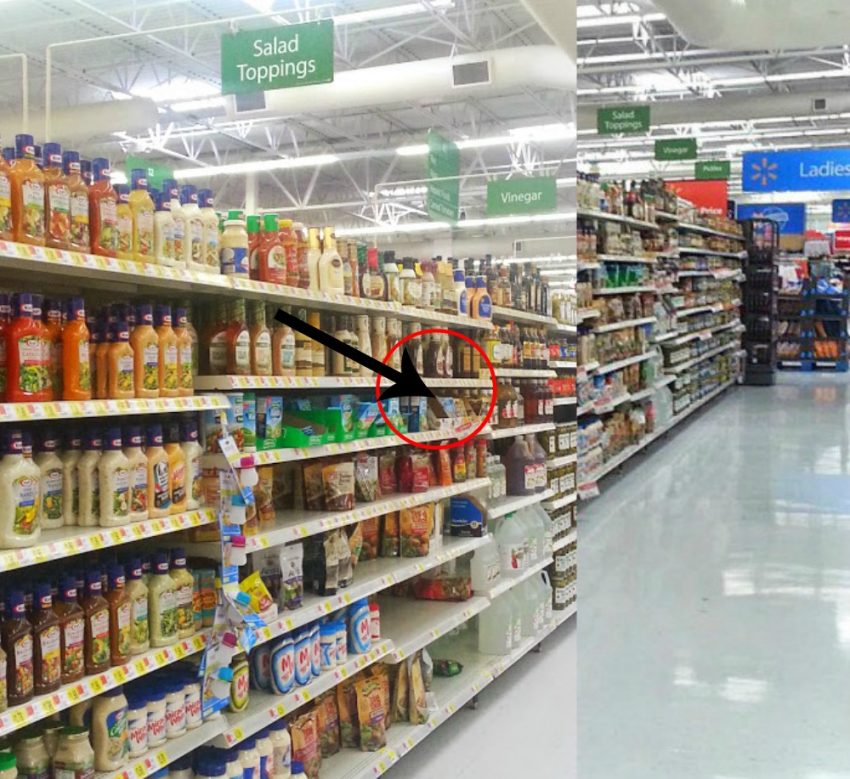 I love this aisle. Seems like I'm always stocking up on salad dressings, pickles, and hot sauce. The last time I bought the powdered ranch mix, I used it to make spicy ranch burgers. SO flipping good!
Next stop: snacks aisle. Keep your eyes focused on the nuts and away from the candy, kids. We need to pick up a jar of Planters roasted peanuts and if you can find them, pick up a bag of raw cashews. I've only seen them at Walmart once, but they were in the baking aisle. If you can't find them at Walmart, check your local natural foods store, or the bulk nuts/grains section of your grocery store.
You'll want to pick up a bag of dried fruit (I used dried cranberries) and a box of your favorite plain flavored cereal to add to the ranch roasted nuts.
To roast the nuts, just toss them with a little bit of canola or vegetable oil, then add the packet of ranch seasoning and toss again. Lay them out on a parchment paper lined sheet pan and roast them low and slow for an hour. I like to pull the pan out every 20 minutes to move the nuts around so they get browned all over. After they've finished roasting, put them into a large mixing bowl. Add your other ingredients and give everything a toss. Then portion them into cute little snack paper cups so they're easy an easy grab 'n go snack.
I hope you enjoy this roasted nuts snack mix recipe!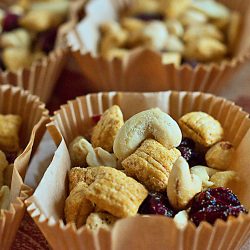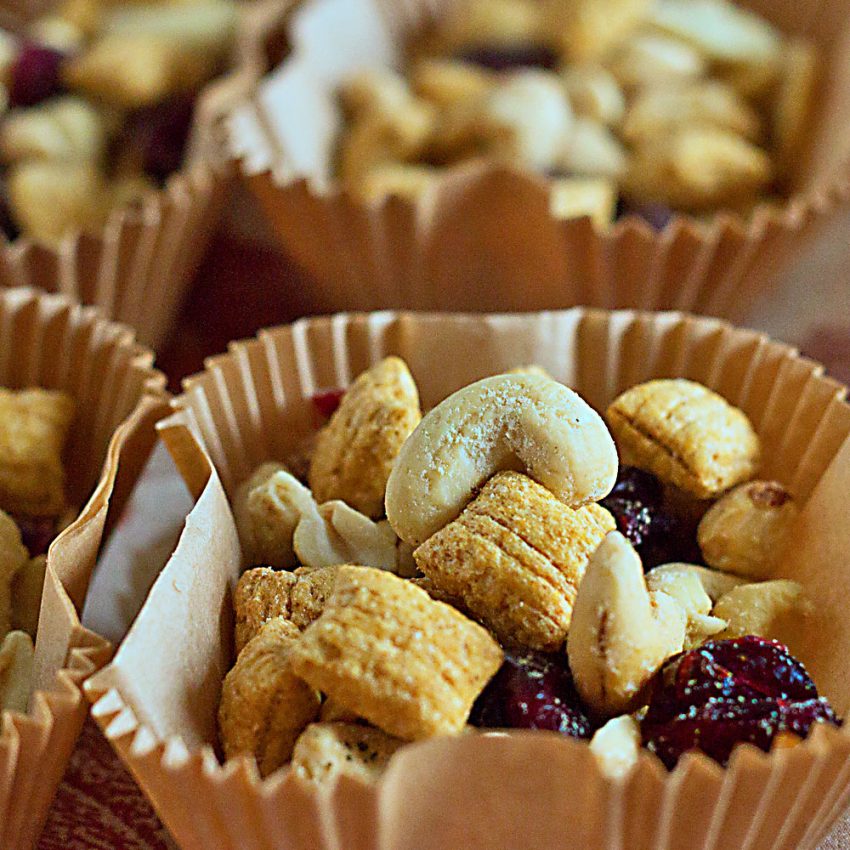 Ranch Roasted Nuts Snack Mix
Ranch flavored cashews are mixed together with peanuts, dried fruit, and puffed cereal to create a great grab 'n go snack that will be perfect to have on hand during the holidays!
Ingredients
1

cup

raw cashews

1

Tablespoon

lightly flavored oil

such as canola, vegetable, or sunflower.

1

cup

dry roasted peanuts (I used Planters)

¾

cup

dried fruit (I used dried cranberries)

1

cup

plain flavored cereal (I used puffed oats)

1

envelope (2 Tablespoons) dry ranch dressing mix (I used Kraft)

kosher salt for extra seasoning

if desired
Instructions
Heat oven to 300 degrees F.

Line a rimmed baking sheet with parchment paper; set aside.

Add raw cashews and dry ranch seasoning to a small mixing bowl; stir to combine. Lay nuts in a single layer on the pan and place pan in the oven.

Cook for 60 minutes, stirring nuts every 20 minutes to assure even browning.

When nuts are golden brown and fragrant, remove from oven. Pour warm nuts into a large mixing bowl. Add remaining ingredients and toss to combine.

Serve and enjoy!

Store in a tightly covered container for up to 3 weeks, or freeze for up to 4 months.
Nutrition
Calories:
487
kcal
Carbohydrates:
31
g
Protein:
17
g
Fat:
37
g
Saturated Fat:
5
g
Sodium:
78
mg
Fiber:
6
g
Sugar:
8
g