Black Angus Happy Hour Menu & Times in 2023
If you want some super delicious food at a very reasonable price tag, it's time you hit Black Angus Steakhouse during their Happy Hour.
Happening from Monday-Friday between 3 pm and 6 pm and 8 pm till closing, this steakhouse offers foods and drinks at a super reduced price for you to enjoy to the fullest.
You can indulge in full-sized meals and specialty drinks during these and reduce your party cost significantly.
Now, if you are wondering what Black Angus Happy Hour looks like, here it is in a flash.
Full-sized meals and starters at just $7
Delicious snacks just from $6 to $14
Offers a lot of sandwiches at $16
Any 16 oz. Draft Beer is available at $4 (a dollar less than its original price)
You can buy a whole lot of cocktails at $6
Each glass of wine is $2 less than their original price
Wine bottles are half-priced on Wednesdays
You can also buy glasses of White and Red alcoholic beverages starting from just $7
The ever-delicious yet reasonable Happy Hour menu from this steakhouse contains anything and everything your heart desires.
From cheeseburgers, sandwiches, shrimp cocktails, chicken items, and different types of dips to selected alcoholic and non-alcoholic beverages, the options are endless for you.
Just pick the ones your hungry tummy desires at an affordable price range.
One thing you must keep in mind is that the Black Angus Happy Hour menu isn't available during the weekends (Saturdays and Sundays).
If you want to enjoy the delicious foods and beverages of Black Angus Steakhouse during the weekends, you have to buy them at their original prices.
Moreover, remember that the Happy Hour menu, prices, and times might change with the locations.
Depending on the region you are in, we request you to check the Happy Hour times before through their doors.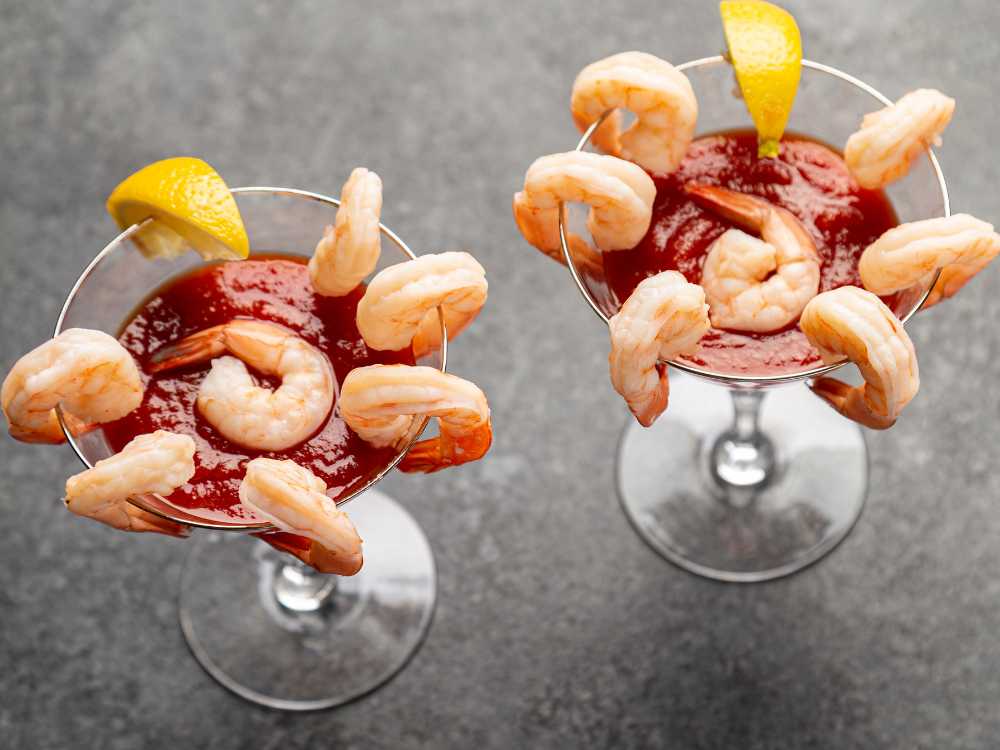 Black Angus Happy Hour Time
| | |
| --- | --- |
| Days | Time |
| Monday | 3 pm-6 pm, 8 PM-Closing |
| Tuesday | 3 pm-6 pm, 8 PM-Closing |
| Wednesday | 3 pm-6 pm, 8 PM-Closing |
| Thursday | 3 pm-6 pm, 8 PM-Closing |
| Friday | 3 pm-6 pm, 8 PM-Closing |
Black Angus Happy Hour Menu Specials Snacks
Items
Price
Cowboy Long Island Iced Tea
(Tequila, Vodka, Rum, A Splash Of Cola & Gin Mix With Fresh Lemon Juice)
$6.00
Shrimp And Grits
(Shrimp In Brown Butter Hot Sauce, Served Over a Cheesy Grit Cake)
$10.99
All American Boiler
(Uncle Nearest Bourbon Shot & Bottle Of Bud Light)
$6.50
Steakhouse Chili Dog
(Hot Dog Topped With Shredded Cheddar Cheese, Steakhouse Chili, Onion, Grilled Jalapeño & Cilantro)
$13.99
Sandwiches and Such
Items
Price
Steakhouse Bacon Cheeseburger
1230 Calories (Angus Beed Ground Chuck + Applewood-Smoked Bacon, Cheddar Cheese, Tomato, Lettuce, house-made Pickles and Onion, Topped with Onion Rings)
$15.99
Buffalo Chicken Sandwich
(Chicken Breast, Topped with Mayo, Lettuce, Chipotle Buffalo Sauce, Tomato, Bleu Cheese Crumbles & Celery Slaw)
$15.99
All American Cheeseburger
(Angus Beef Ground Chuck + American Cheese, Lettuce, Tomato, house-made Pickles & Onion, Thousand Island Dressing)
$15.99
Steakhouse Starters
Items
Price
Crispy Fried Garlic-Pepper Zucchini
(Panko Bread Crumbs Breaded Zucchini Slices with Cucumber Dip)
$7.00
Loaded Potato Skins
(Jack & Cheddar Cheeses, Bacon, Green Onions & Sour Cream)
$7.00
Chicken Tenders
(Chipotle-Buffalo or Original. All White Meat Chicken Tenders)
$7.00
Shrimp Cocktail
(Chilled Shrimp Served with House-made Cocktail Sauce)
$7.00
Wagon Wheel Sampler Platter ($5 Off)
(Shrimp Cocktail, Chicken Tenders, Zucchini, & Loaded – Potato Skins)
$19.99
Baked Spinach and Artichoke Dip
(Jack & Cream Cheeses Beneath A Bread Crumb Topping, Parmesan, Served
Hot + Tortilla Chips)
$7.00
Three Cheese Garlic Bread
$7.00
$4 Draft Beer
Items
Bullseye Brew Draft
Coors Light
Bud Light
Black Angus Happy Hour Drinks (Cocktails & Wine)
| | |
| --- | --- |
| Items | Price |
| Gold Strike Margarita | $9.75 |
| The Classic Martini | $6.00 |
| Strawberry Lemon Drop | $6.00 |
Wine
| | |
| --- | --- |
| Bottle | Half Price (Only on Wednesday) |
| Glass (6 Oz.) | $2 Off |
White
Items
Size
Price
CK Mondavi
(Chardonnay)
6 oz.
$7.25
9 oz.
$10.00
Beringer
(White Zinfandel)
$7.25
Chateau STE Michelle
(Riesling)
6 oz.
$9.00
9 oz.
$12.00
Bottle
$30.00
ECCO Domani
(Pinot Grigio)
$8.25
Kendall-Jackson
(Chardonnay)
$10.00
Red
Items
Price
Canyon Road
(Cabernet Sauvignon)
$7.25
Greg Norman
(Pinot Noir)
$10.00
Robert Mondavi Private Selection
(Cabernet Sauvignon)
$9.00
Blackstone
(Merlot)
$8.50
Important Links To Get Black Angus
Here are some of the important links of Black Angus for your convenience.
Frequently Asked Questions
How Many Locations Does Black Angus Steakhouse Have in The USA?
There are 32 locations all over the USA. If you are craving some delicious foods or happy hours, there are chances that you will find a Black Angus spot just near you.
Who Owns Black Angus Steakhouse?
Founded by Stuart Anderson in 1964, it is owned by Saga now. They acquired this food place in 1972.
Do All The Black Angus Locations Have The Same Happy Hour Time?
Depending on the locations, happy hour time might change.
Therefore, it is advised that you check the time before hitting the restaurant.
What Makes Black Angus Steakhouse Famous?
They are famous for their Black Angus beef steak they serve to their customers. The flavorful, soft meat makes the food even tastier.