Chick Fil A Valentine's Day Meal Menu in 2023 (Heart-Shaped Trays are Back)
Love is in the air! Chick-fil-A is making this Valentine's extra special with their heart-shaped food trays.

This year, they have four fantastic heart-shaped trays aimed at food lovers with a sweet or savory tooth.
If your girl is a nugget fan, she's sure to love the heart-shaped tray with 30 crunchy nuggets.
These nuggets come perfectly seasoned and crunchy. Yet, be mindful as these are fried in peanut oil which might be an allergy trigger for some people.
Then, there's the second Valentine's special tray. Here you get your tray made with 10 of the best Chick-n-Minis.
The tray is an assortment of 10 tiny nuggets inside the freshest yeast rolls ever. The subtle brush of honey butter will add up to the flavors here.
Next comes the quintessential chocolate treats. Everyone knows that there's no Valentine's sans chocolate.
That's why Chick-fil-A's third tray includes six chocolate chunky cookies.
It combines flavors of milk and dark chocolate chunks and oats, reminding of love and home.

Last but not least is their chocolate fudge brownie tray. This comes with a collection of 12 fudge brownies.
These are insanely rich and creamy and are sure to make your dearest person happy.
The best part is that whatever you pick, they come in a heart-shaped tray, designed to celebrate your love and they've got something for everyone and every meal.
Valentine's Day starts early this year at Chick-fil-A as you could purchase these hearty heart trays as early as January 23.
These will continue to be on the menu up to 25th February but that's of course if these beauties are not sold out everywhere.
To avoid any inconvenience, check with your local store for availability. Their app is always there for access to these hearty treats.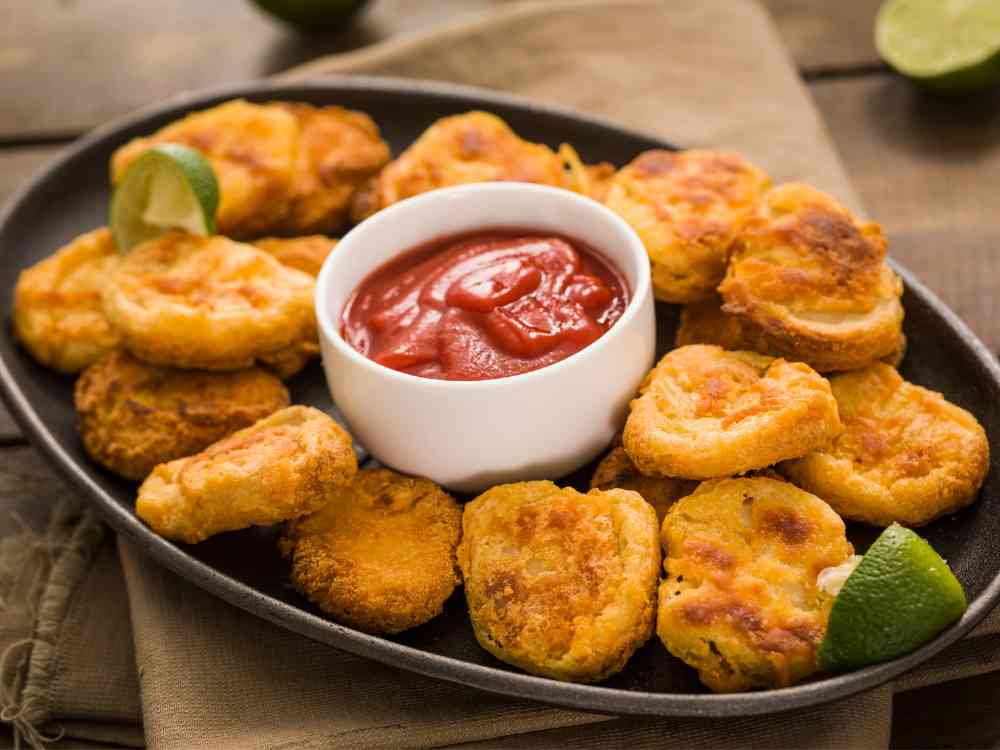 Chick Fil A Heart Tray Menu With Price
| | | | |
| --- | --- | --- | --- |
| Items | Size | Calories | Price |
| Chick-fil-A Nuggets | 30 ct | 950 | $15.69 |
| Chick-fil-A Chick-n-Minis | 10 ct | 910 | $10.69 |
| Chocolate Chunk Cookie | 6 ct | 370 | $8.39 |
| Chocolate Fudge Brownie | 12 pcs | 3696 | $25.08 |
Important Links
People Also Ask
Does Chick-Fil-a Offer Valentine's Meals in 2023?
Of course, they do. This year like in the past, they've got four great Valentine's treats that come in heart-shaped trays.
What Valentine's Trays Are Available At Chick-Fil-a This Year?
There are four deals- a 30-piece chicken nugget tray, a second tray with 10 Chick-n-Mini and two more trays with six chocolate chunk cookies and chocolate fudge brownies (12 counts)
What is Chick-Fil-a's Valentine's Nugget Tray?
This heart-shaped tray at Chick-fil-A comes with 30 nuggets, prepared as a limited Valentine's special.
How Can I Order Valentine's Trays?
You could either contact your local store or go to their mobile app and search under rewards to place an order for a heart-shaped tray.
How Soon Can I Order a Valentine's Tray?
You could start ordering from 23rd January till Late February (25th) if the stocks last that long.
Final Words
Valentine's gifts don't have to be so expensive. The simplest things coming from the heart mean the most.
That's why Chick-fil-A is offering these foodie assortments, coming in the cutest heart-shaped trays to make the day of love extra special for your lover or the beloved.
Order one today itself to bring a smile to your partner with their favorite food. 
https://www.southernliving.com/chick-fil-a-heart-shaped-trays-valentines-day-7104288