Bob Evans Valentine's Day Special Menu With Price 2023
The highway to your soulmate's heart is through his or her stomach!
That's why Bob Evans makes the most touching Valentine's meals with items from their existing menu.
Their Valentine's breakfast menu is massive as you could order anything from their newest Farmhand biscuit sandwich platter and the Whole Hog to their filling everything breakfast to the ultimate big egg breakfast.
You could share your love with some of their hot cakes like banana berry oatmeal.
If your loved one is a fan of omelets, order away something from Bob Evan's Omelets and Bowls menu with the Southwest Avocado omelet and more.
For Valentine's protein, go for their turkey and chicken menu with 5+ options including hot chicken meals and fried chicken.
They even serve multiple steak and seafood options (sirloin & shrimp, country-fried steak, etc.) Whether it's for fine dining or a casual comfort meal, you'll be able to find the right protein to share with your partner.
Romance could come in form of a juicy burger or a sandwich.
For a more casual-style Valentine's meal, pick something from this menu with a steakhouse burger, BLT, and a hot chicken sandwich.
Valentine's Day is all about love and family.
Bob Evan's has got a crazy collection of family meals from three-course meals to more casual fried chicken, roasted turkey, and double entrée family deals.
Additional soups and salads could be added for extra touches here.
If you're planning a romantic dinner, their dinner bell plates should be your go-to choice with ham steak, turkey, and fried steak.
Since sharing is caring, their many sides like coleslaw, mashed potatoes, and fries could be shared between lovers.
There are special sweets from the bakery menu this Valentine's. Holy Cow chocolate cake, berry pie, and Cinna-biscuits are to name a few.
You have the option to plan and order a romantic meal to be delivered on February 14th.
And, if you are miles away from your loved ones, you could send a meal to them alongside your love with Bob Evan's.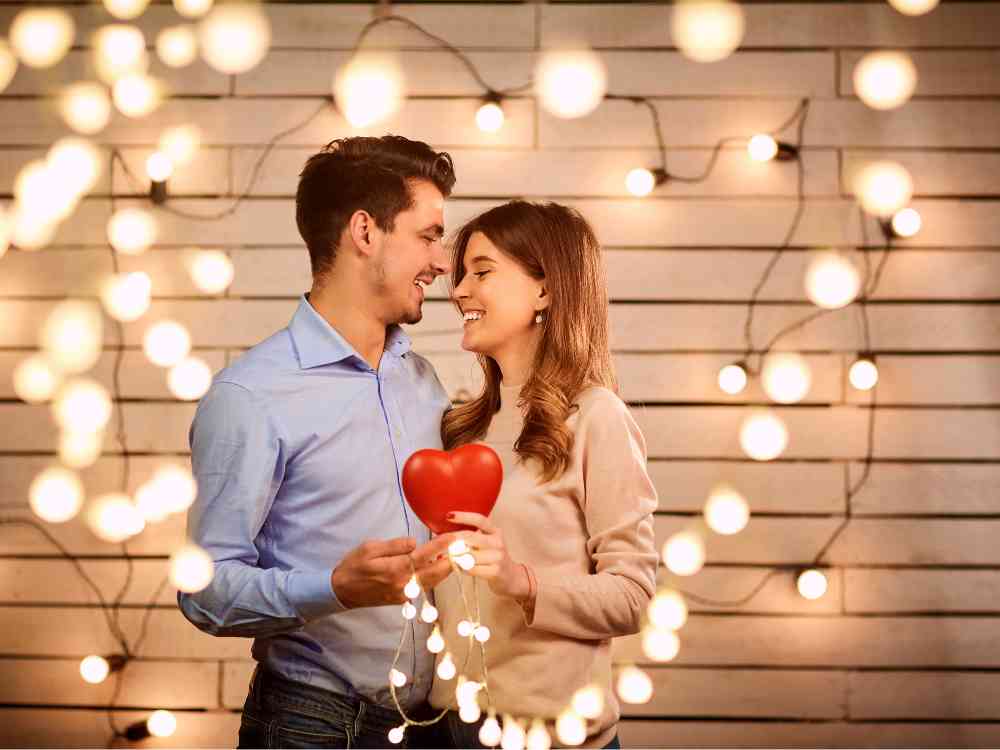 Bob Evans Valentine's Day Special Menu With Turkey & Chicken
Items
Calories
Price
Southwest Avocado Chicken
choice of 2 sides and dinner rolls. 2 grilled chicken breasts topped with tomatoes, avocado, tortilla strips, fire-roasted corn cilantro lime cream sauce & and black beans.
470
$14.39
Three-Course
$18.38
Dang Hot Chicken Meal
choice of 2 sides, pickles, and freshly baked rolls. 2 fried chicken breasts (hand-breaded) with ranch dressing and pickles, Bob Evans Dang Hot Sauce, brioche bread.
1070
Dang Hot Chicken Dinner
$13.79
Three-Course Dang Hot Chicken Dinner
$17.78
Honey Butter Chicken & Biscuit
Butter, one split biscuit, 2 fried chicken breasts (hand-breaded) + choice of two sides and real clover honey
1380 – 2050
Dinner
$13.49
Three-Course
$17.48
Hand-Breaded Fried Chicken
2 hand-breaded chicken breasts served with freshly baked rolls and 2 sides
1020 – 1750
2 Pieces
$12.89
Three-Course 2 Pieces
$16.88
Homestyle Fried Chicken Tenders
3 chicken tenders with dinner rolls and choice of 2 sides
1080 – 1870
Dinner
$11.09
Three-Course
$15.08
Slow-Roasted Turkey & Dressing
Slow-roasted with blend of herbs and spices, with celery dressing & bread, homestyle gravy, choice of 2 sides, dinner rolls, and cranberry relish
1260 – 2590
Dinner
$13.49
Three-Course
$17.48
Grilled-To-Perfection Chicken
2 grilled chicken breasts + dinner rolls and choice of 2 sides
710 – 1380
2 Piece Dinner
$12.89
Three-Course 2 Piece Dinner
$16.88
Chicken-N-Noodles Deep Dish Dinner
Split biscuit topped with Chicken-N-Noodles and mashed potatoes
620
$10.99
Add Beverage
Sweet Cream Cold Brew Coffee
$3.39
Pomegranate Lemon Splash
$3.59
Pepsi
$3.19
Iced Tea
$3.19
Important Links
Related Questions
Does Bob Evan's Have a Special Valentine's Menu?
While there is no special limited-time Valentine's menu, you could order everything on their menu for all the meals for Valentine's Day.
Does Bob Evan Deliver Their Valentine's meals?
Of course, they do. All the meal orders will be available for delivery or pickup on Valentine's Day.
Is There Valentine's Brunch At Bob Evans?
Yes. You could make a brunch by combining food from their breakfast and other menus on this special day.
Can I Order Family Meals For Valentine's At Bob Evans?
Of course, you can. Simply go through their family meals for breakfast and dinner to find the best one that works for your family this Valentine's.
Does Bob Evans Have Sweet Treats For Valentine's Day?
Absolutely. For something sweet for your loved ones, they have an incredible dessert menu.
Final Thoughts
Food always brings families together and love is in the air where there is homey and comforting food.
Bob Evans is readily offering their best for this Valentine's as you get to pick exactly what you want to cherish your partner.
Their full menu is open for Valentine's for all casual or fine-dine food orders.
https://www.nytimes.com/2022/02/04/dining/valentines-day-dinner-menu.html