Cooper's Hawk Happy Hour Menu & Times in 2023
I'd biasedly say that no other happy hour menu comes closer to Cooper's Hawk happy hour menu in its decadence and completeness.
Their happy hours are typically between 02.00 – 05.00 pm only during the weekdays.
Here's the shortened list of what you could happily enjoy during Cooper's Hawk happy hour.
Wines by the glass
Sangria
Wine specialty drinks
Cocktails
Appetizers
Soups
Flatbread
Going into detail about their wine collection, the wine is sold by the glass and you get to enjoy their Lux and International collections for a reduced price.
Sangrias, on the other hand, come in five flavors including classic red, raspberry, and peach.
Three specialty wine drinks are featured on their happy hour menu – Cooper's Hawk Bellini, Mimosa, and Champagne cocktail.
Happy hours are always infamous for featured cocktails that are simply outstanding.
This is the reason why you may find over five carefully prepared cocktails on Copper's Hawk's happy hour menu.
Bin 61 sour, classic cosmopolitan, Island mojito, American mule, and Copper's Hawk margarita are some of their uniquely-flavored and refreshing drinks.
If you're feeling more than just sipping on something, you should try some of their appetizers that are plain succulent.
Your table might be graced with drunken shrimp that the super tender, chicken potstickers that are dipped in ginger soy sauce, house-made meatballs drenched in a rich tomato sauce, and the best egg rolls with southwest chicken.
Cooper's Hawk happy hour menu consists of the most comforting soups for those who are feeling for a lighter meal.
You get two types of soups here – tortilla soup, and crab, shrimp & bisque soup with its rich broth.
Flatbreads are a must-try at Cooper's Hawk as there's so much to enjoy.
Italian sausage and whipped burrata, caprese and roasted vegetables & goat cheese are the options in this category.
Have you ever heard of a happy hour menu with vegetarian and gluten-free dishes? Well, they've got them all at your disposal.
Yet, you would only find this happy hour menu in their locations in VA, AZ, WI, OH, MI, MD, MO, FL, and IA.
Cooper's Hawk Happy Hour PDF, Cooper's Hawk Gluten-free menu PDF, and Cooper's Hawk allergen menu PDF.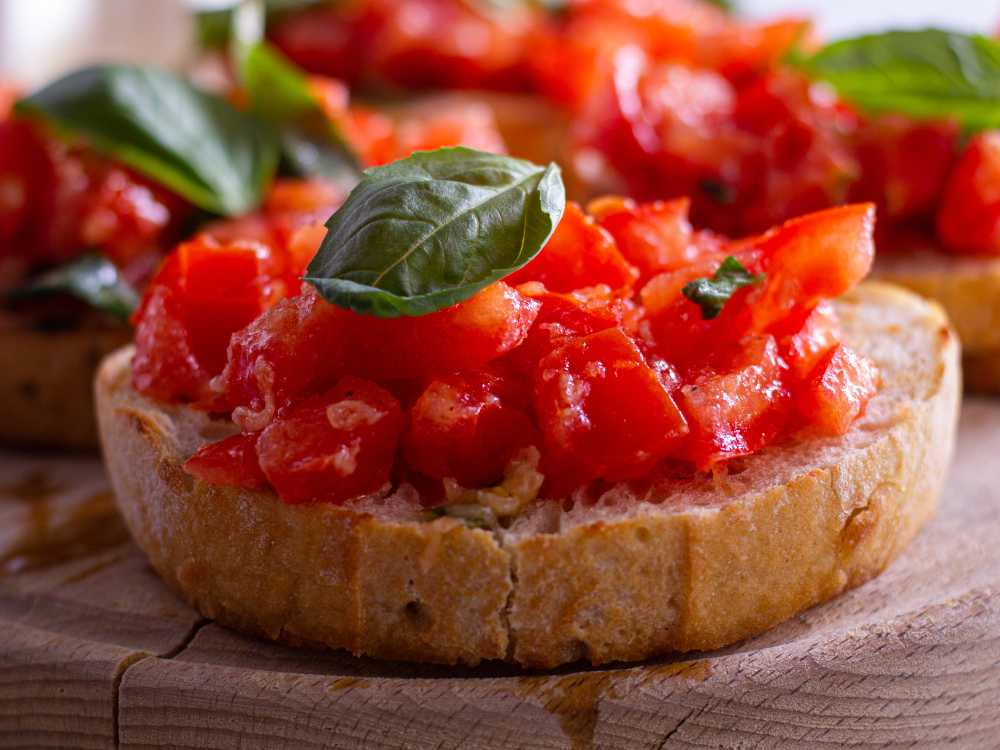 Cooper's Hawk Happy Hour Times
| | |
| --- | --- |
| Days | Time |
| Monday | 2 pm – 5 pm |
| Tuesday | 2 pm – 5 pm |
| Wednesday | 2 pm – 5 pm |
| Thursday | 2 pm – 5 pm |
| Friday | 2 pm – 5 pm |
Cooper's Hawk Happy Hour Menu – Appetizers
Monday–Friday 2:00 – 5:00 PM – Happy Hour is only available at FL, AZ, MD, IA, WI, VA, OH, MO, and MI locations.
Items
Price
Chicken Potstickers
Ginger Soy Sauce, Sweet and Spicy Mustard
$12.00
House-Made Meatballs
Burrata Dolce, Rich Tomato Sauce, Extra Virgin Olive Oil, Basil, Polenta Crostini
$14.00
Drunken Shrimp GFR
Fresh Guacamole, Bacon-Wrapped Shrimp, Tequila Lime Butter Sauce
$16.00
Crispy Brussels Sprouts
Sweet Thai Chili, Cashews, Mint, Sesame-Sriracha Aioli
$12.00
Over The Border Egg Rolls
Corn, Black Beans, House-Made with Southwest Chicken, Cilantro Ranch, Cilantro, Cheese, Tomatillo Salsa and Cashew Dipping Sauces
$14.00
Classic Tomato Bruschetta
Extra Virgin Olive Oil, Burrata, Basil, Balsamic Glaze
$11.00
Soup
Items
Price (Cup)
Price (Bowl)
Tortilla Soup
Vegetarian Upon Request
$5.00
$7.00
Shrimp, Crab and Lobster Bisque
$6.00
$8.00
Flatbread
Items
Price
Italian Sausage & Whipped Burrata
Mozzarella, Giardiniera, Pesto, Grated Parmesan
$11.00
Caprese
Mozzarella, Ripe Tomato, Pesto, Basil, Red Onion, Balsamic Glaze
$11.00
Goat Cheese and Roasted Vegetable
Roasted Grape Tomatoes, Mozzarella, Basil, Pesto, Balsamic Glaze
$11.00
Cooper's Hawk Happy Hour Drinks & Cocktails
Items
Price
Cooper's Hawk Lux & International
Wine By the Glass
$11.50
Sangria
(White, Classic Red, Raspberry, Peach, Passion Fruit)
$9.50
Wine By the Glass
$9.50
Select Cocktails
$10.50
Dana's Pineappletini
Malibu Rum, Tito's Handmade Vodka, Sparkling Wine and Pineapple Juice
Island Mojito
Passion Fruit, Malibu Rum, Mint & Lime
Bin 61 Sour
Lemon Sour, Woodford Reserve Bourbon, Nightjar
Margarita (Cooper's Hawk)
Passion Fruit, Cointreau, Sour & Sparkling Win, Cazadores Reposado Tequila
Classic Cosmopolitan
Cranberry Juice, Absolut Citron, Cointreau & Sour
American Mule
Ginger Beer, Tito's Handmade Vodka, Candied Ginger, Lime & Mint
Wine Speciality Drinks
$8.50
Cooper's Hawk
Mimosa
Sparkling Moscato and Fresh-Squeezed Orange Juice
Bellini
Grand Marnier, Blood Orange Purée, Sparkling Moscato
Champagne Cocktail
Rémy Martin VSOP, Blanc de Blanc, Lemon Peel, Bitters
Important Links
These links contain the latest deals at Cooper's Hawk.
Related Asked Questions
When Does The Happy Hour Happen At Cooper's Hawk?
You get to enjoy their happy hour menu from 02.00 pm – 05.00 pm from Monday to Friday.
Does Cooper's Hawk's Happy Hour Have Allergy-Friendly Dishes?
They do not have a separate menu for allergy-friendly food.
But please inform your server of your allergies or any other dietary requirements to avoid any issues.
What Vegetarian Options Are Available During Happy Hour At Cooper's Hawk?
Tomato bruschetta, caprese, and roasted vegetable & goat cheese are some of their vegetarian items.
What Are The Serving Sizes of The Soups on Cooper's Hawk's Happy Hour Menu?
Soups can be ordered in a cup or a bowl here.
Is Happy Hour Available At Every Location of Cooper's Hawk?
No, only participating locations will serve the happy hour meals.