Adorable Marshmallow Peeps Easter Treats and Table Decor
Easter marshmallow Peeps are a fun addition to Easter treats and desserts, and even to use in making cute Easter table decor. Get Easter dessert inspiration with these fun and easy recipes using marshmallow Peeps. And then, I'll share directions for some super cute DIY Easter table decor… this Peeps mother-to-be centerpiece or placeholders.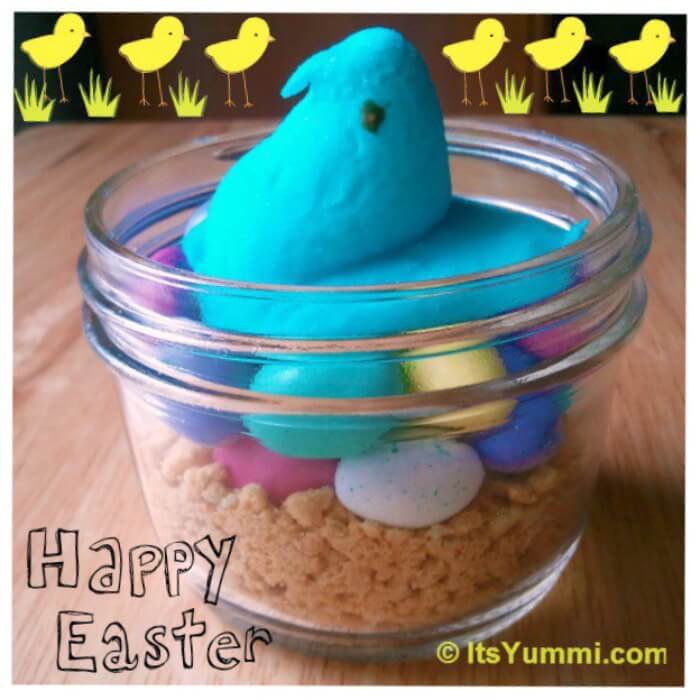 If you are anything like me, you like to go all out for major holidays, and Easter is one of my favorites. I love to color eggs for Easter Egg hunting and plan the Easter brunch or dinner menu. If it's Easter brunch, I usually serve Snickerdoodle waffles and healthy breakfast quiche muffins. Dinner is either leg of lamb or glazed ham, with sides like bacon wrapped asparagus and cheesy hash brown potato casserole.
Of course, no holiday meal is complete without serving desserts. Even though marshmallow Peeps are made in different shapes and colors for holidays besides Easter, the original marshmallow chicks scream Easter to me. They're adorable and tasty, so why not use them in some fun and easy Easter recipes like these?!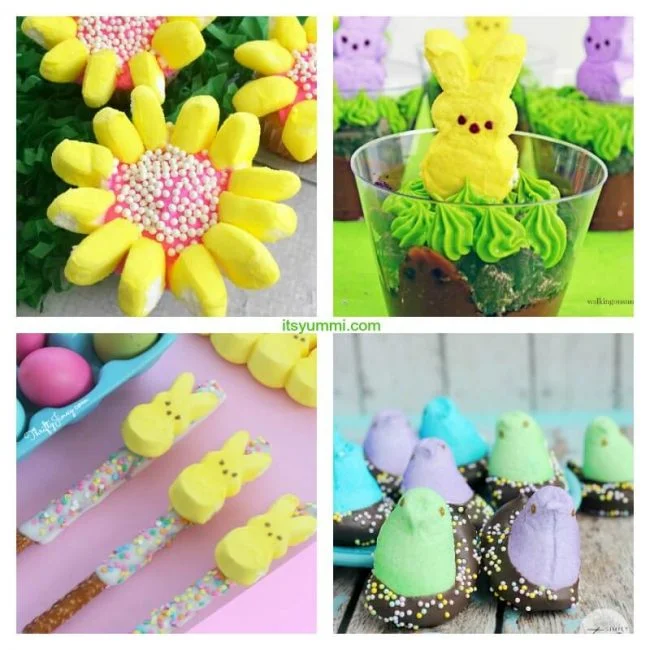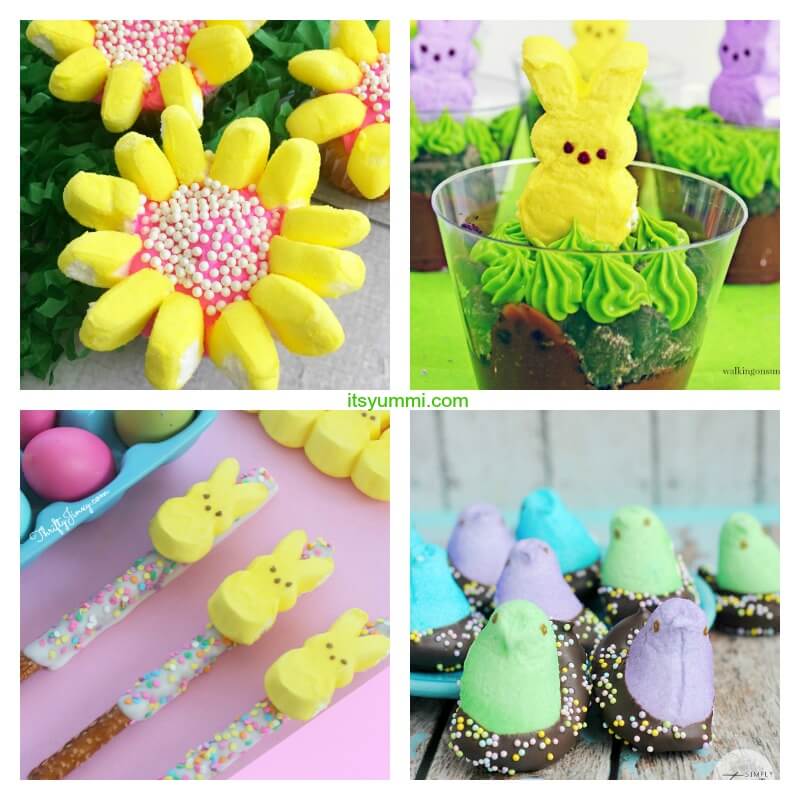 Fun Easter Marshmallow Peeps Recipes Ideas: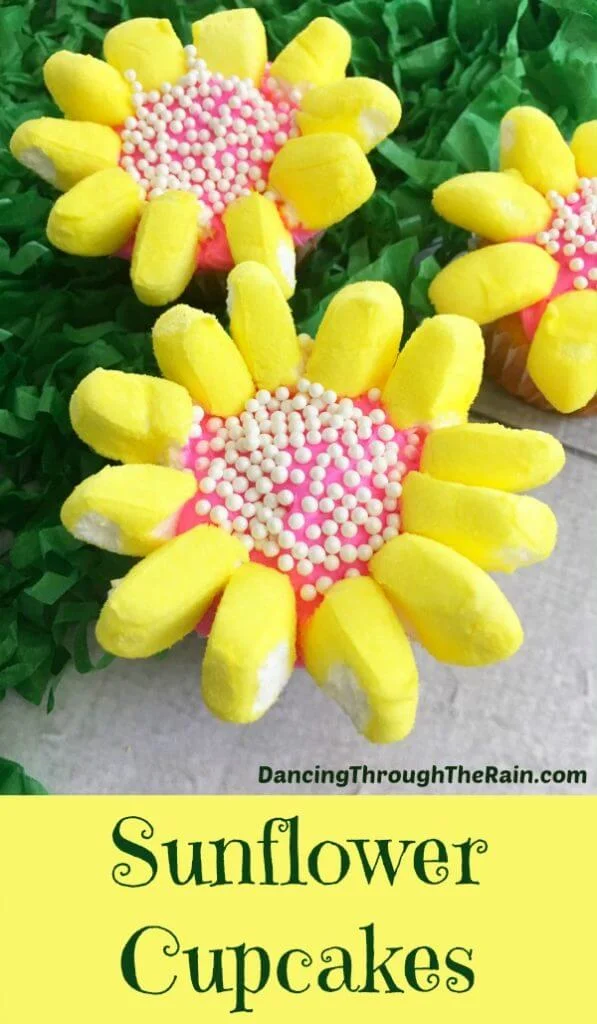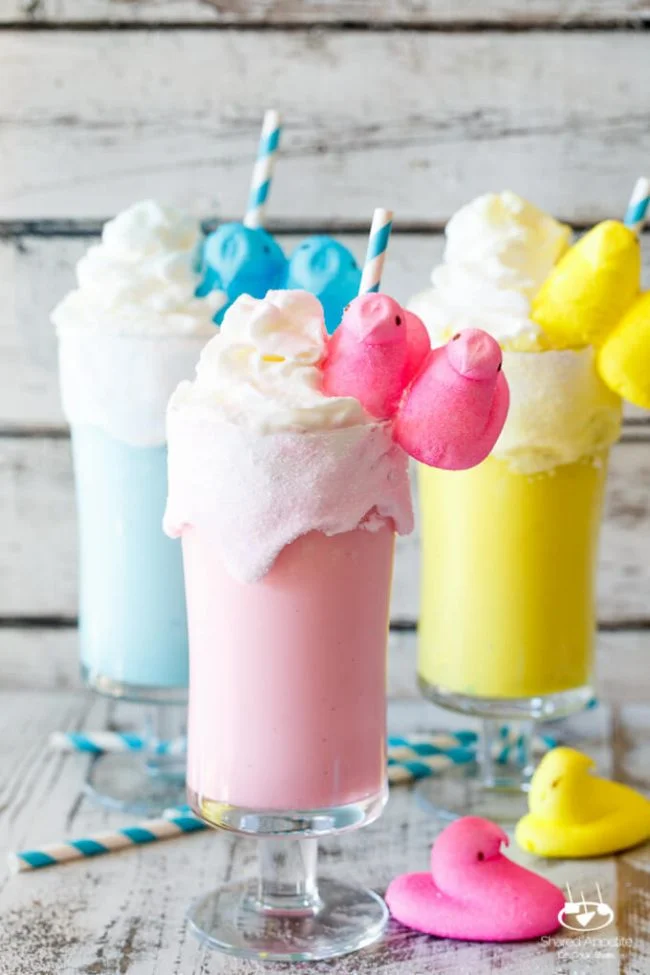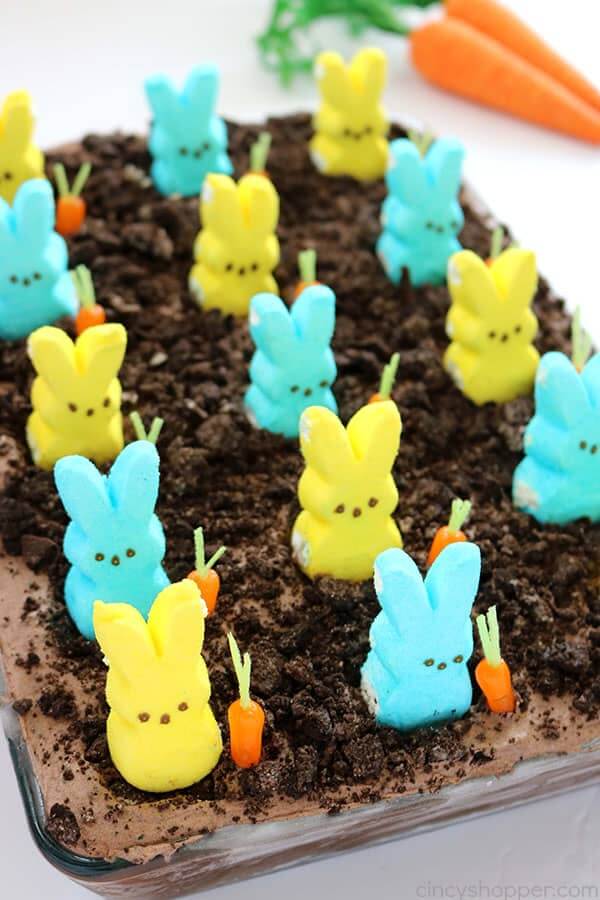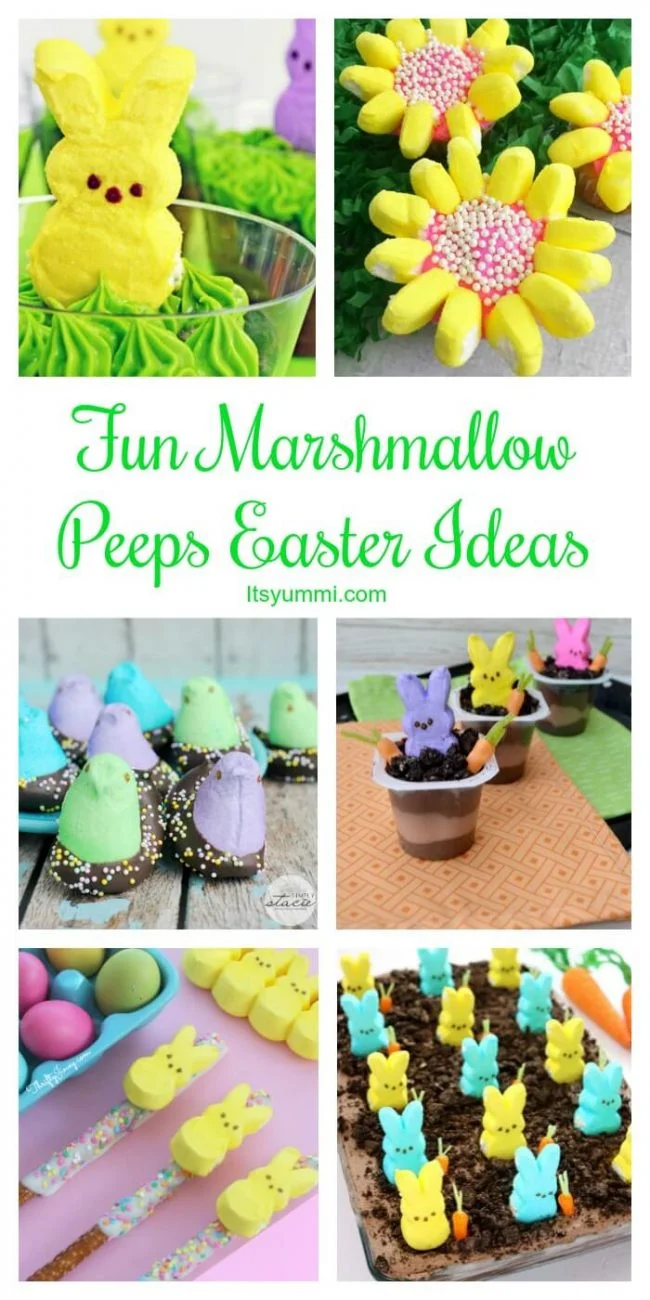 Easter Decor Ideas
While I really enjoy sweet treats, I also love Easter decorations. Every year, I try to think of something different to add to the Easter decor in our house. Even though it's rare that anyone visits the house to see the decorations, Brian and I enjoy making the house a bit more festive for the holidays.
Have you ever used Peeps in crafts or to decorate your home for the holidays?
Not too long ago, I saw this adorable kid's craft idea from A Mom's Impression, showing how to make Puffy Paint with Easter marshmallow Peeps.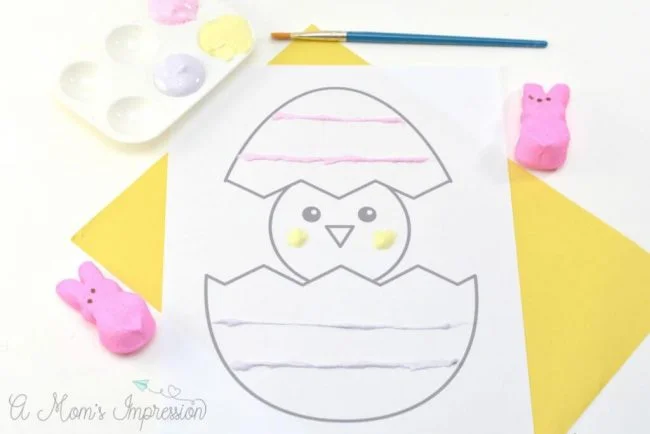 That post gave me the inspiration to try my hand at using Easter marshmallow Peeps to make table decor. I mean really, we can do more than just put out a vase of flowers to pretty up a table, right?
I decided to incorporate marshmallow Peeps into this adorable Peeps mother-to-be table decor. She is so stinkin' adorable and beyond easy to make! Everyone will enjoy "peeping" at Mama Peep as a centerpiece or placeholder next to their table setting while they're enjoying Easter brunch or dinner.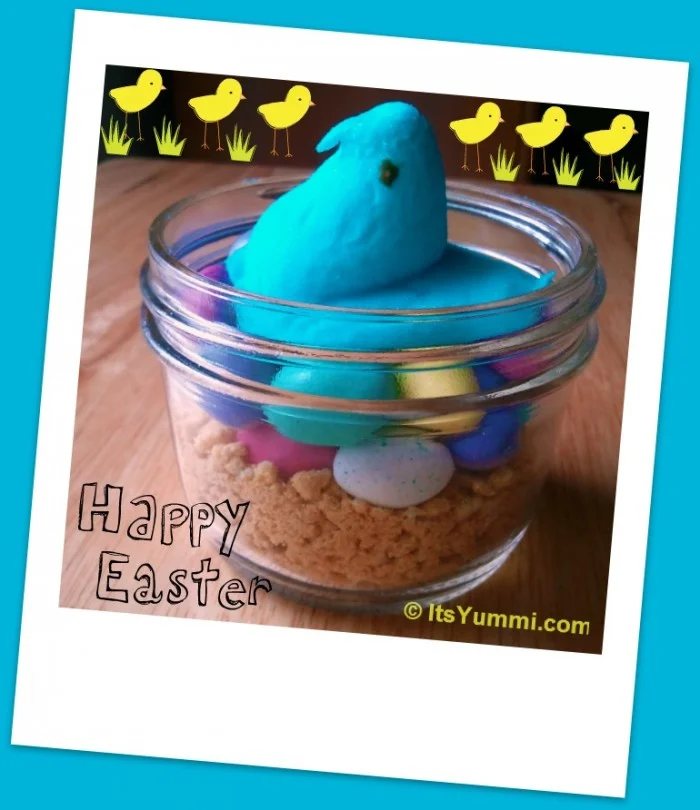 Check out how easy it is to make this fun Easter craft!
Mama-to-Be Easter Marshmallow Peeps Table Decor
What You'll Need:
Easter marshmallow Peeps chicks (any color you want)
Graham cracker crumbs
Easter malted milk balls
Small canning jars – I use 1/2 pint wide mouth mason jars
Directions:
Start by putting the graham cracker crumbs on the bottom of the jar.
Add in a few malted milk ball eggs (basically to cover up the graham crackers)
Put the marshmallow Peep on the top.
See?! They are SO cute and totally easy and fun to make! You can line up a few of them along a table runner, or make one for each place setting at the table.
What are your favorite ways to use Easter marshmallow Peeps??