Thin Mint Truffle Cupcakes
Thin Mint Truffle Cupcakes with a mint truffle inside the cupcake! If you love the iconic Girl Scout Thin Mint cookies, you're gonna LOVE this minty chocolate recipe.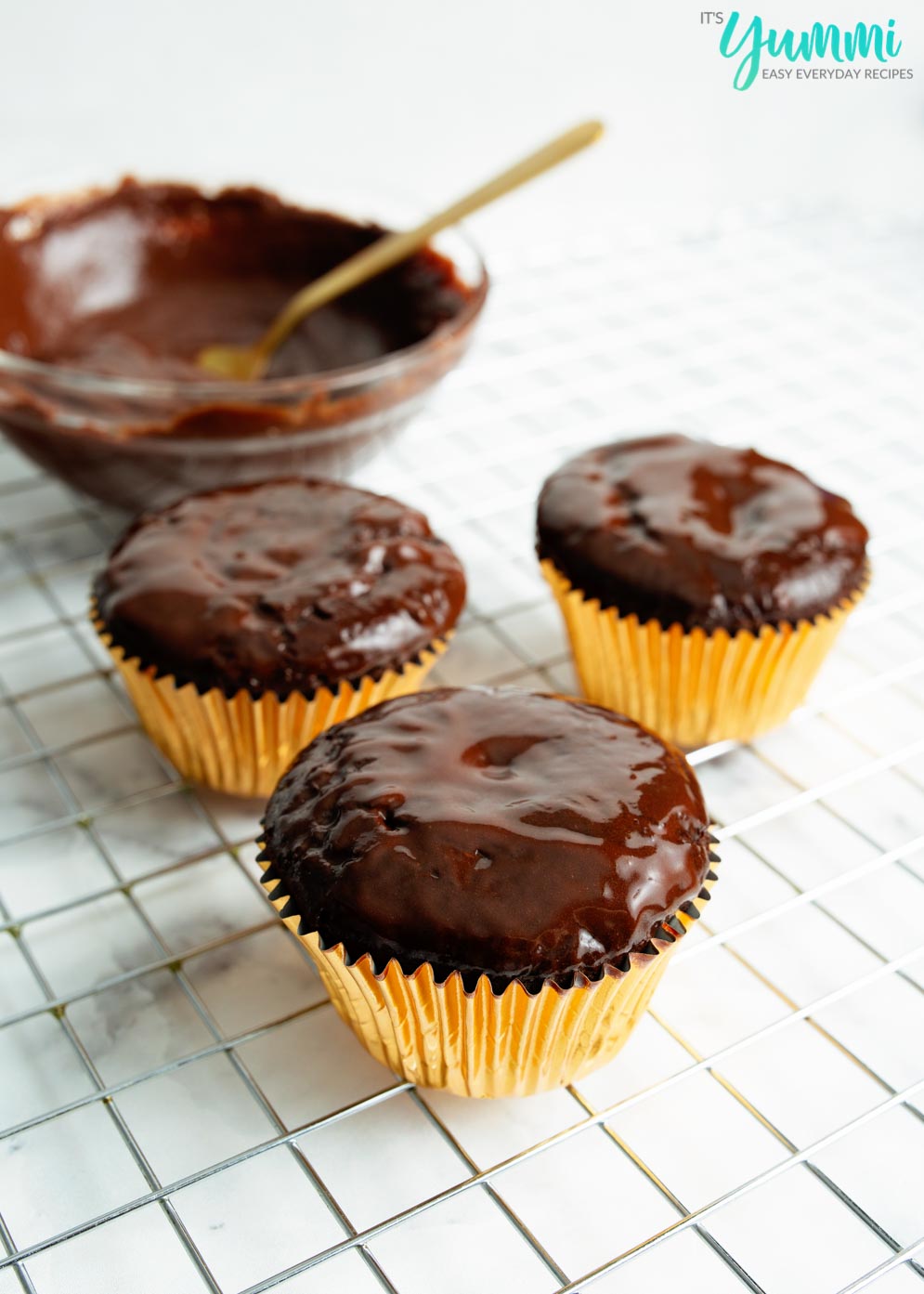 I'm not sure about you but I'm assuming there are many of you who are in the same boat we are and this boat is causing us to bake more. So if you also want some comfort food goodness these Thin Mint Truffle Cupcakes are the JAM.
We absolutely love anything with mint and therefore a massive order of thin mint cookies every year is definitely a thing. So if you've got a few extra boxes from your order earlier this year let's make some cupcakes. 🙂
RECIPE NOTE: Some genius at the Keebler Corporation who I'm convinced used to be a Girl Scout insider, created a Thin Mint knock-off, adorably named Grasshopper cookies. They're as close to the real thing as a girl can get in the middle of summer, so I use them as backup once my stash of the original scout cookies has long been depleted from the back of my freezer (You DO know that's the best way to eat them, right? Good. Let's move on.)
Let's describe these perfect thin mint truffle cupcakes for you to get the picture.
These cupcakes have a thin mint truffle IN THE CENTER AND pieces of crushed thin mint throughout the cupcake. Hellloooooo deliciousness.
We then drizzle our homemade ganache over them. Now if you are missing heavy cream from your fridge right now be sure to check out out How to Make Chocolate Ganache WITHOUT heavy cream.
Now if your stash is running low you can most definitely omit the crushed thin mints in the cupcakes and just stick with the thin mint truffle center.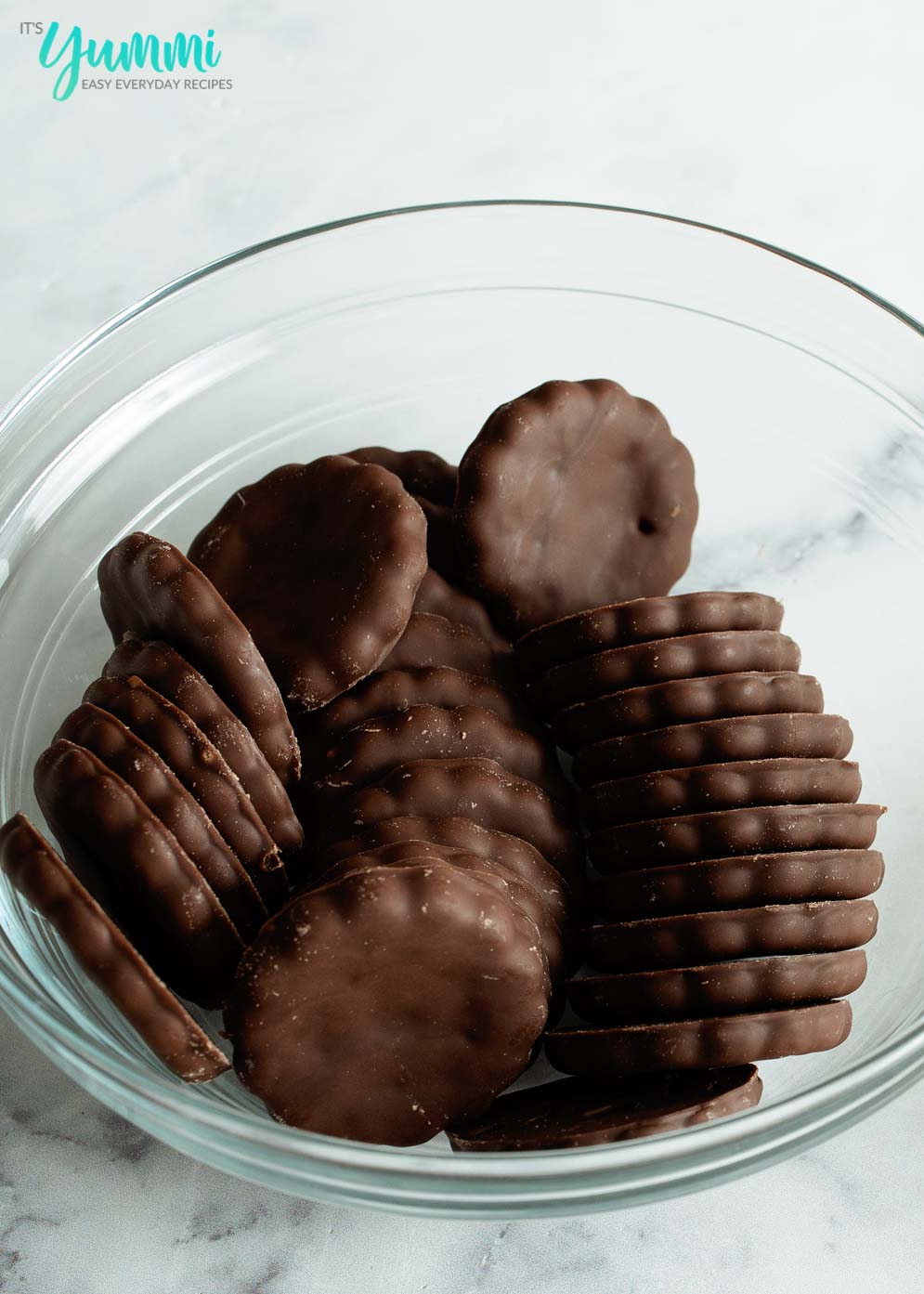 First you need about 24 thin mint cookies to make your thin mint truffles.
You'll want to crush them and this can be done in two ways.
Add the cookies in a bag to get out some of the anger you may be experiencing from being around your children all day.
Simply pulse in the food processor.
This really is a fabulous family activity to do together as well since there are simple steps that can be done by little hands.
We saw one of our friends having her kids double a recipe and that was their math lesson for the day. Thought that was absolutely brilliant idea. Plus… a double batch of these cupcakes?!?! OH MY WORD YES.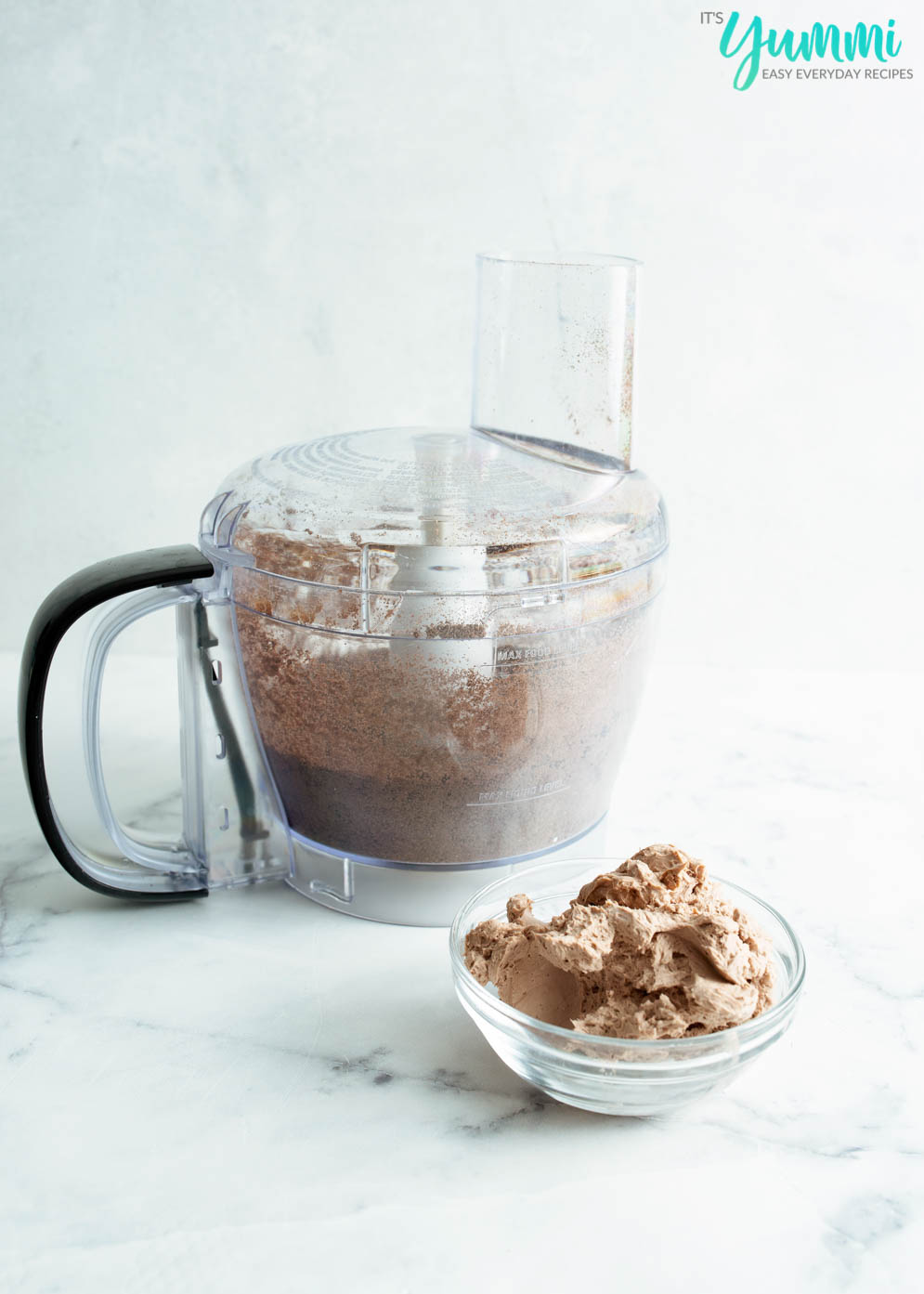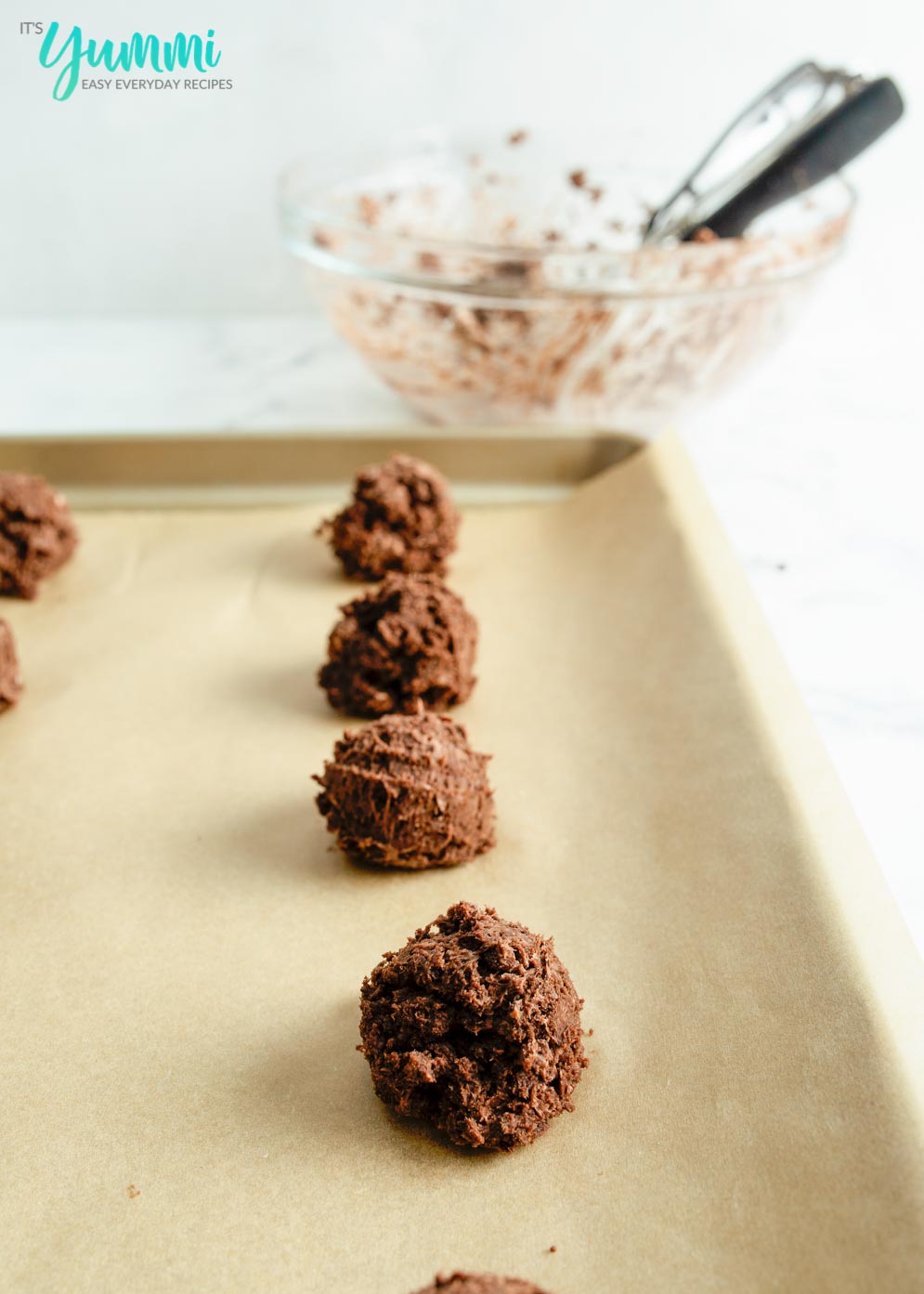 After you've made your thin mint truffles (see above) you'll want to get working on the cupcake base. Again this is just basic ingredients you should have in the pantry or refrigerator.
Ingredients you can swap in case you are missing it for these mint truffle cupcakes
I'm there with you. So I wanted to give you a few options in case you may be missing it from your refrigerator.
Butter Swap– our recipe calls for melted butter. Now I do prefer this recipe with butter but if you are running low on it or out you can swap this out with a light olive oil or any light oil.
Eggs – if you are running low on eggs a flax egg is actually a FABULOUS alternative. Flax eggs are actually spectacular for substitute in baking.
Milk – if you are running low on milk (or don't have any frozen to dethaw). However, if you are looking for an alternative any dairy-free milk will work – almond milk, coconut milk, rice milk, oat milk… you get the point. I know many people purchased these types of milk because of their longer shelf lives and these can be used.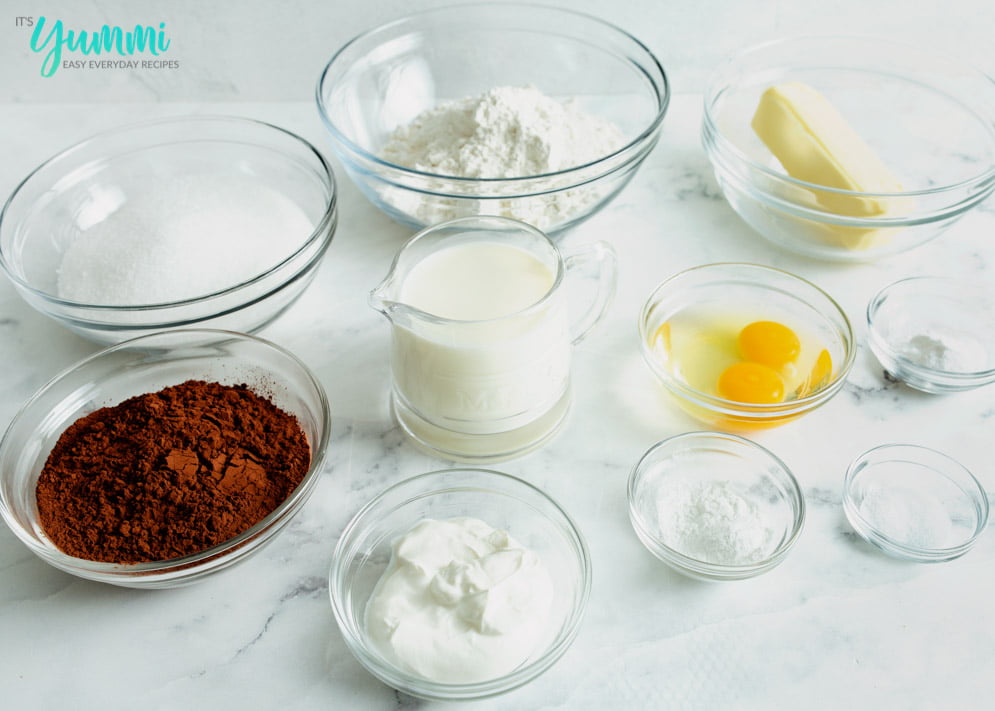 Now once you've got the cupcake batter made the next step is to combine all the deliciousness together (see below). Again, this step is actually a fabulous step to get the little ones involved in.
The Peppermint Chocolate Ganache (WHAT TO DO IF YOU DON'T HAVE AN INGREDIENT)
We personally chose to make these with our chocolate ganache. Now in perhaps other times we will be able to get heavy cream in the store and be able to make traditional chocolate ganache.
We are not really in traditional times though are we? So for that reason I did add our traditional ganache recipe in the recipe card but if you are either running low and can't find heavy cream in the shops right now be sure to check out our recipe on HOW TO MAKE CHOCOLATE GANACHE WITHOUT HEAVY CREAM.
I'm all capping that above so that I'm hoping people see and read this as an option.
Storage and Freezing these Mint Truffle Cupcakes
This recipe makes 24 cupcakes. For some that may be a lot of cupcakes for their family and for others it may be enough for a few days. 😉
So regardless if you are going to want to make sure you store these in an airtight container and if you aren't going to be able to eat these all within a few days I would advise to either store in the refrigerator or freeze.
Simple freeze on a baking sheet until solid and then pop into a freezer friendly storage container. Defrost in the refrigerator for 24hours before enjoying them!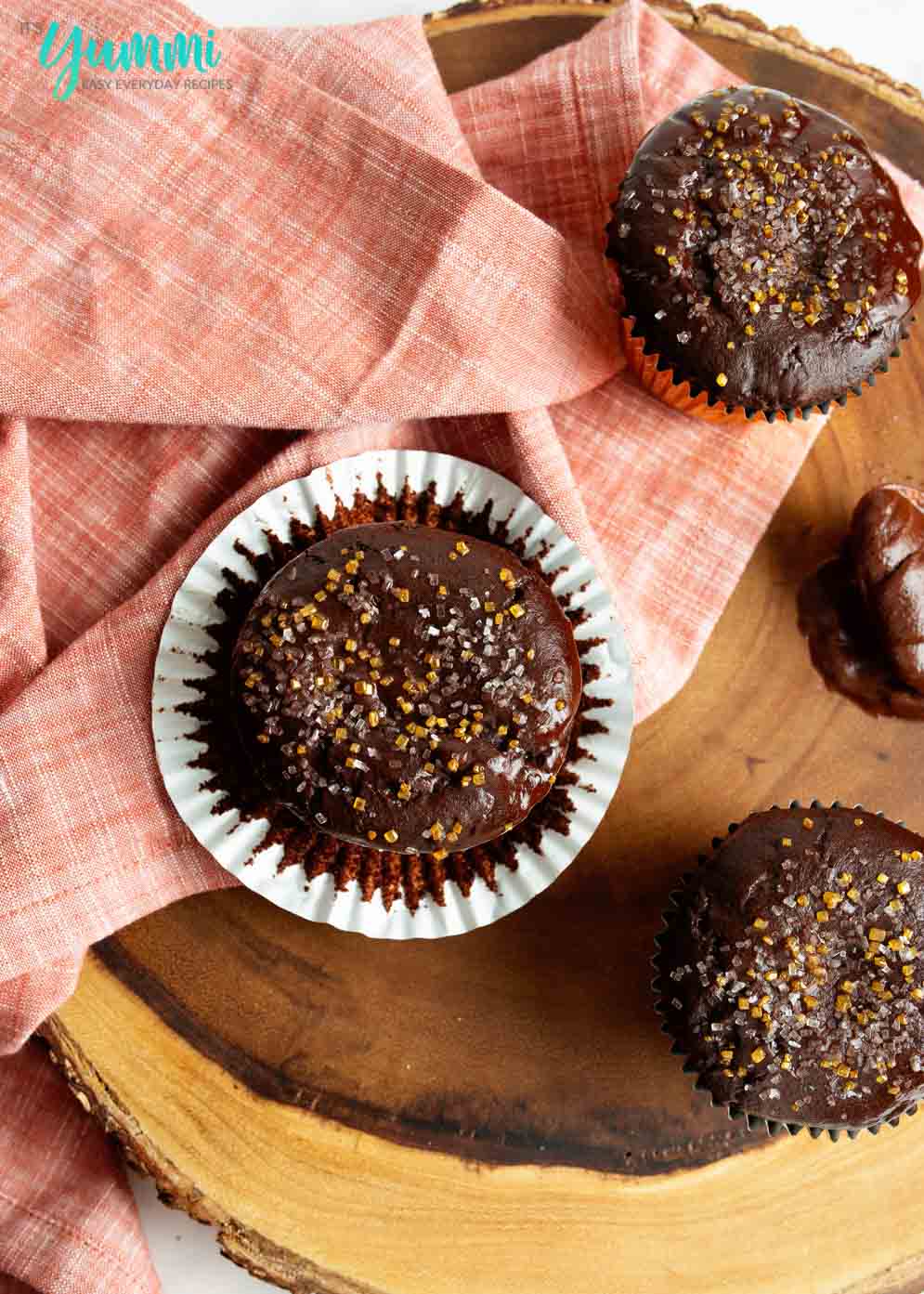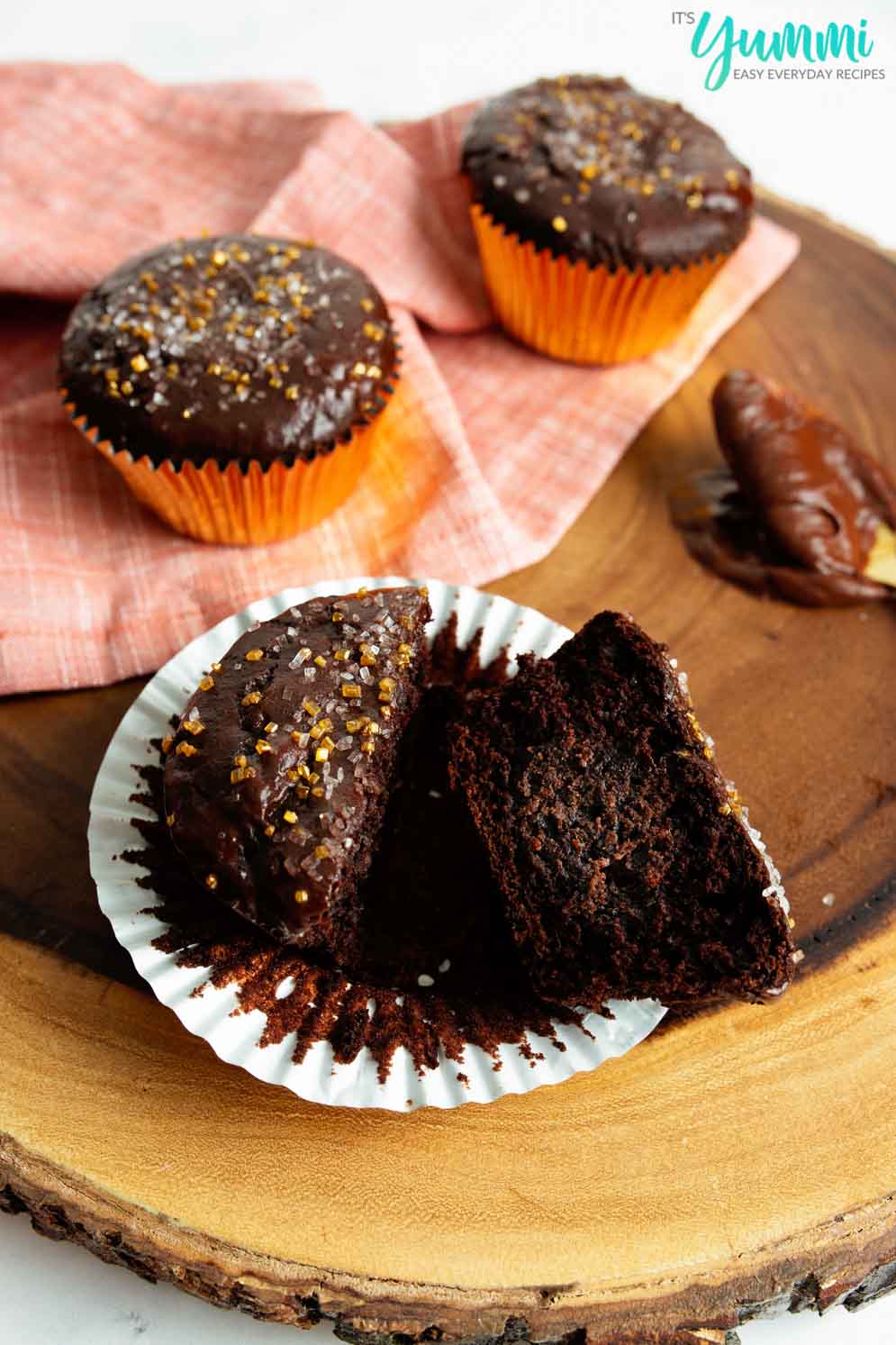 Hope this recipe brings a bit of mint truffle bliss to your household this Friday. I think we can all agree when I say.. baking is just pure happiness and you are just one bite away from thin mint truffle happiness. 🙂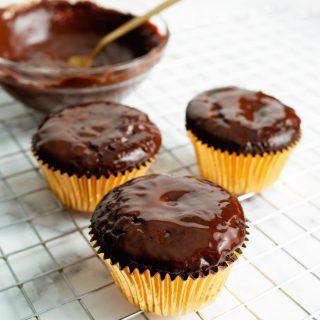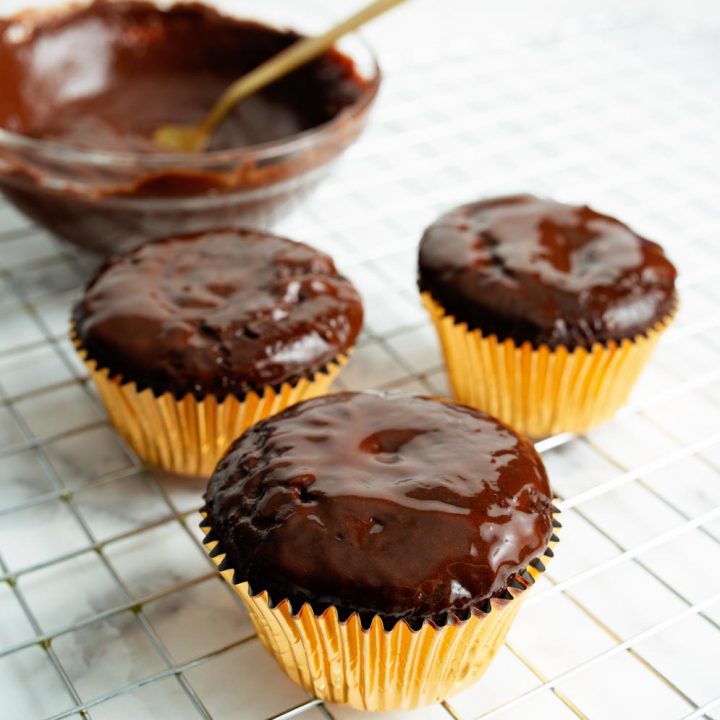 Thin Mint Truffle Cupcakes
Thin Mint Truffle Cupcakes with a mint truffle inside the cupcake! If you love the iconic Girl Scout Thin Mint cookies, you're gonna LOVE this minty chocolate recipe.
Ingredients
TRUFFLE CENTERS
24

chocolate mint cookies (Girl Scout Thin Mints or Keebler Grasshopper)

finely crushed (I used a food processor)

4 ½

ounces

chocolate cream cheese

softened (or plain cream cheese + 1 tsp cocoa powder)
CHOCOLATE CUPCAKES
24

chocolate mint cookies (Girl Scout Thin Mints or Keebler Grasshopper)

crushed

2

cups

flour

1

cup

unsweetened cocoa powder

1 ½

teaspoon

baking powder

1 ½

teaspoon

baking soda

¼

teaspoon

salt

1 ¾

cups

sugar

¼

cup

sour cream

½

cup

melted butter

cooled

2

eggs

1

cup

milk

any variety
CHOCOLATE PEPPERMINT GANACHE
3

oz

bittersweet chocolate

(chips or finely chopped bar)

⅓

cup

heavy cream

1

teaspoon

unsalted butter

¾

teaspoon

peppermint extract
Instructions
Truffle Centers
Blend crushed Thin Mints and cream cheese until fully mixed. Shape into 1″ balls, place on a baking sheet, and refrigerate while making the cupcake batter.
Cupcakes
Heat oven to 350 F. Line 24 cupcake wells with paper liners.

Combine flour, cocoa, baking powder, baking soda, and salt in a bowl. Set aside.

Beat sugar and melted butter together on medium speed until well combined. Add eggs and beat to combine.

Combine milk and sour cream together. Pour combined milk and sour cream mixture into sugar butter mixture bowl.

Beginning with the flour mixture, add flour and butter milk mixture alternately with three additions of flour and two additions of butter milk mixture, beginning and ending with flour. Beat until just combined.

Stir in the crushed cookies until combined.

Fill cupcake liners 1/3 full with batter. Place truffle into the center of each liner and top with more batter until 2/3 full. Bake for 19-26 minutes or until tops of cupcakes spring back when lightly touched.

Cool in pan on rack for 5 minutes, then remove from pan and transfer to a wire rack to cool slightly.

While cupcakes are still warm, make the ganache. Place chocolate in a medium to large bowl. Bring heavy cream, butter, and mint extract just to a boil. Pour hot cream mixture over chocolate and let sit for about 5 minutes. Stir until the mixture is smooth and glossy (may take about 3 minutes of stirring)

Dip the top of each cupcake into the ganache and turn upright or use an offset spatula to spread an even layer of ganache over the top of each cupcake.

OPTIONAL: While the ganache is still wet, decorate with colored sugar, sprinkles, or other toppings as desired.
Nutrition
Serving:
1
cupcake
Calories:
301
kcal
Carbohydrates:
44
g
Protein:
4
g
Fat:
12
g
Saturated Fat:
6
g
Cholesterol:
35
mg
Sodium:
334
mg
Potassium:
179
mg
Fiber:
2
g
Sugar:
23
g
Vitamin A:
270
IU
Calcium:
53
mg
Iron:
2.3
mg