Cheesy sausage biscuits are a grab 'n go favorite when you need breakfast in a hurry. Tender, fluffy biscuits are topped with breakfast sausage and lots of shredded cheese. Slice 'em and fill with scrambled eggs for a great breakfast sandwich, too.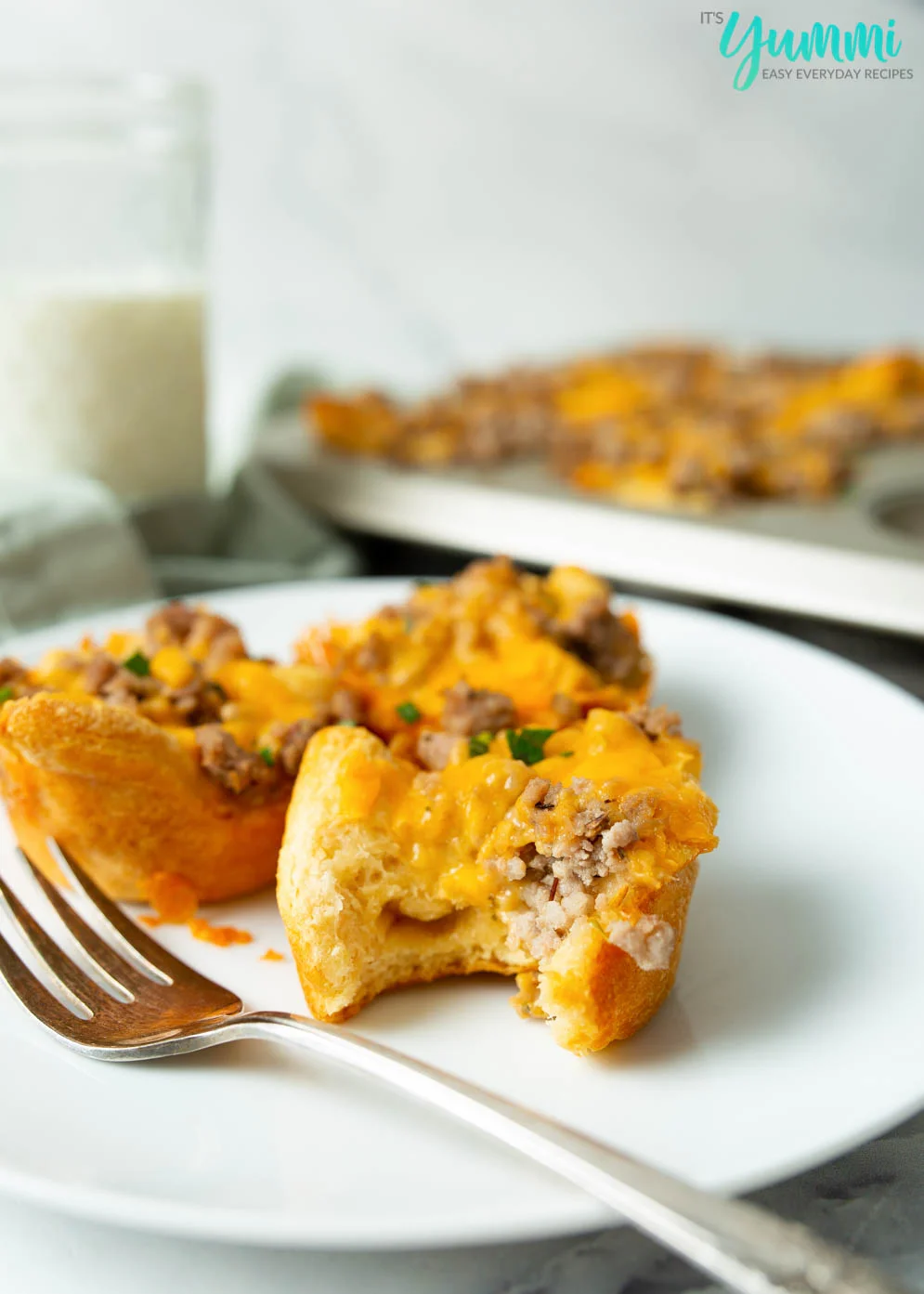 They look yummi, am I right?! That is because they are. ???? They've got ooey gooey cheese and crumbled pork sausage on the top, there's a light buttery biscuit holding that combo together.
I'm not entirely sure why but sausage seems to be a frozen meat that just sits in our fridge. I really don't tend to go through it often so these sausage biscuits are whipped together every once in a while so that I use up that frozen sausage in the freezer.
Everything about these sausage biscuits are perfection. They home comfort foods mixed with easy ingredients which pretty much is the formula for a rockin' dinner.
What do I need to make cheese & sausage biscuits?
3 INGREDIENTS. That is all you need my friends.
Sausage – ground sausage of any kind. We personally prefer Italian or breakfast sausage but you can also always use normal unseasoned sausage and add seasonings of your choice.
Cheese – As much cheese as you want. ????
Biscuit Dough – now if you are truly looking for just simplicity and perhaps have a tube of refrigerated dough in the fridge already go with that. If you can't get your hands on it our DIY biscuit mix is actually a FABULOUS alternative. Honestly, it's what we generally use when making these but when on a time crunch (or simply don't feel like cooking anymore) the refrigerated dough is a lovely solution.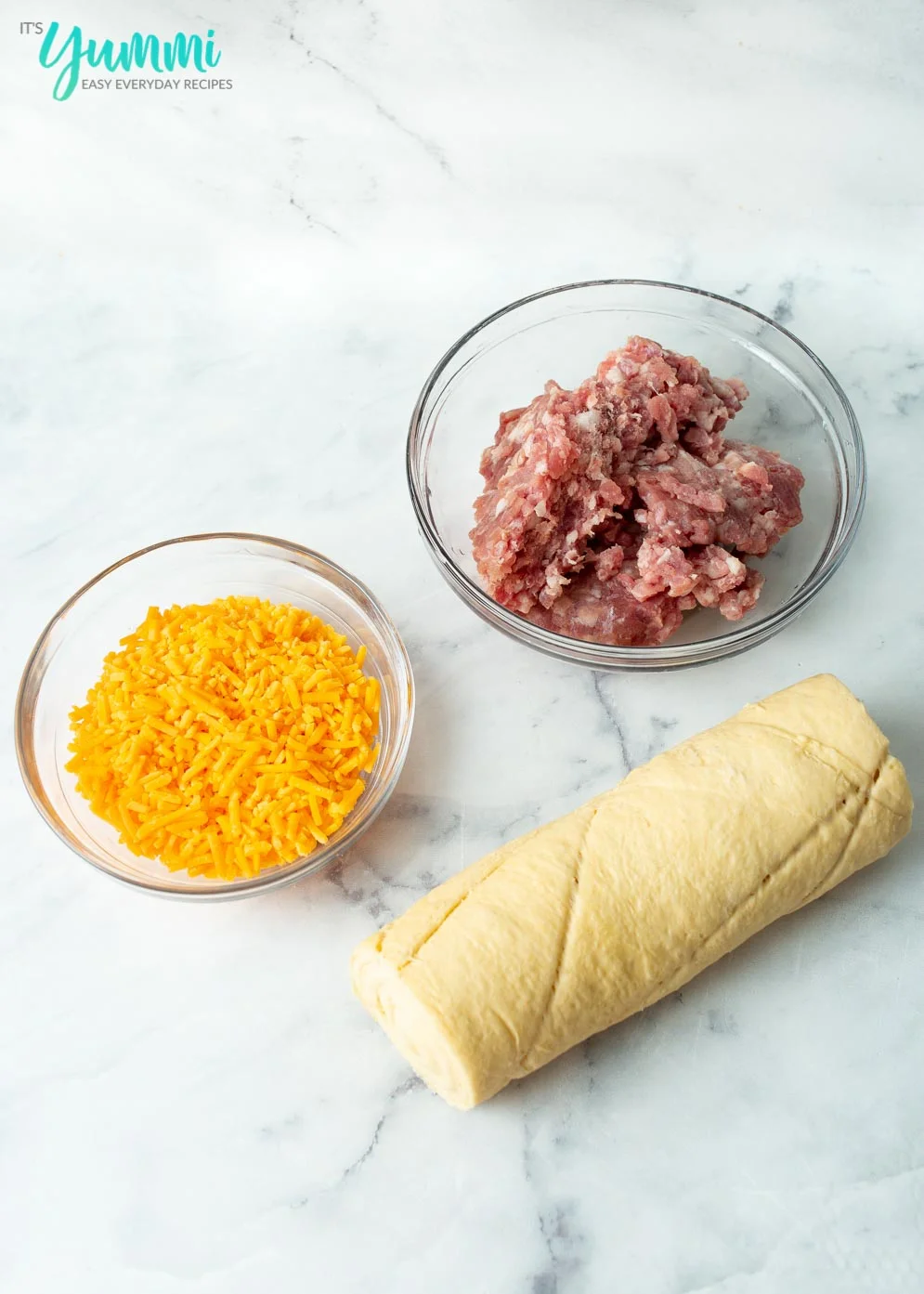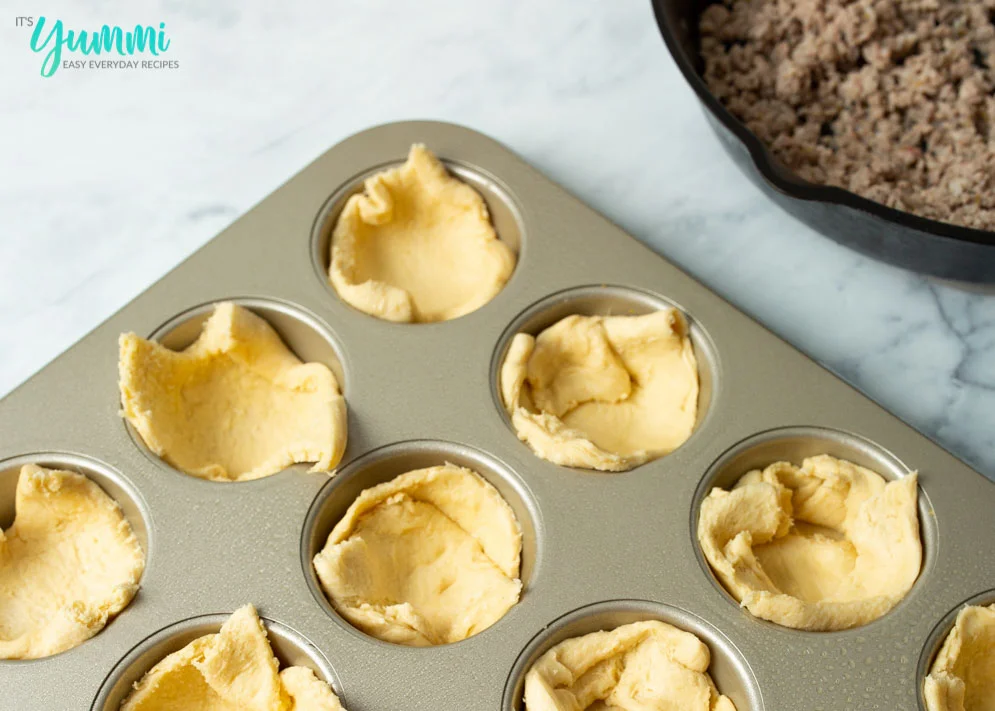 Making sausage biscuits a bit more healthy
Now in many cases I feel when we make these we are not looking for healthy. We are looking for comfort food.
However, it is entirely possible to make these cheese and sausage biscuits a little bit more heart smart.
Turkey or chicken sausage is a lovely substitute for the pork sausage.
In this particular case, I said NO to the LOW and I'm not ashamed but I was excited to find it a better alternative even WITHOUT the healthier additions. See below.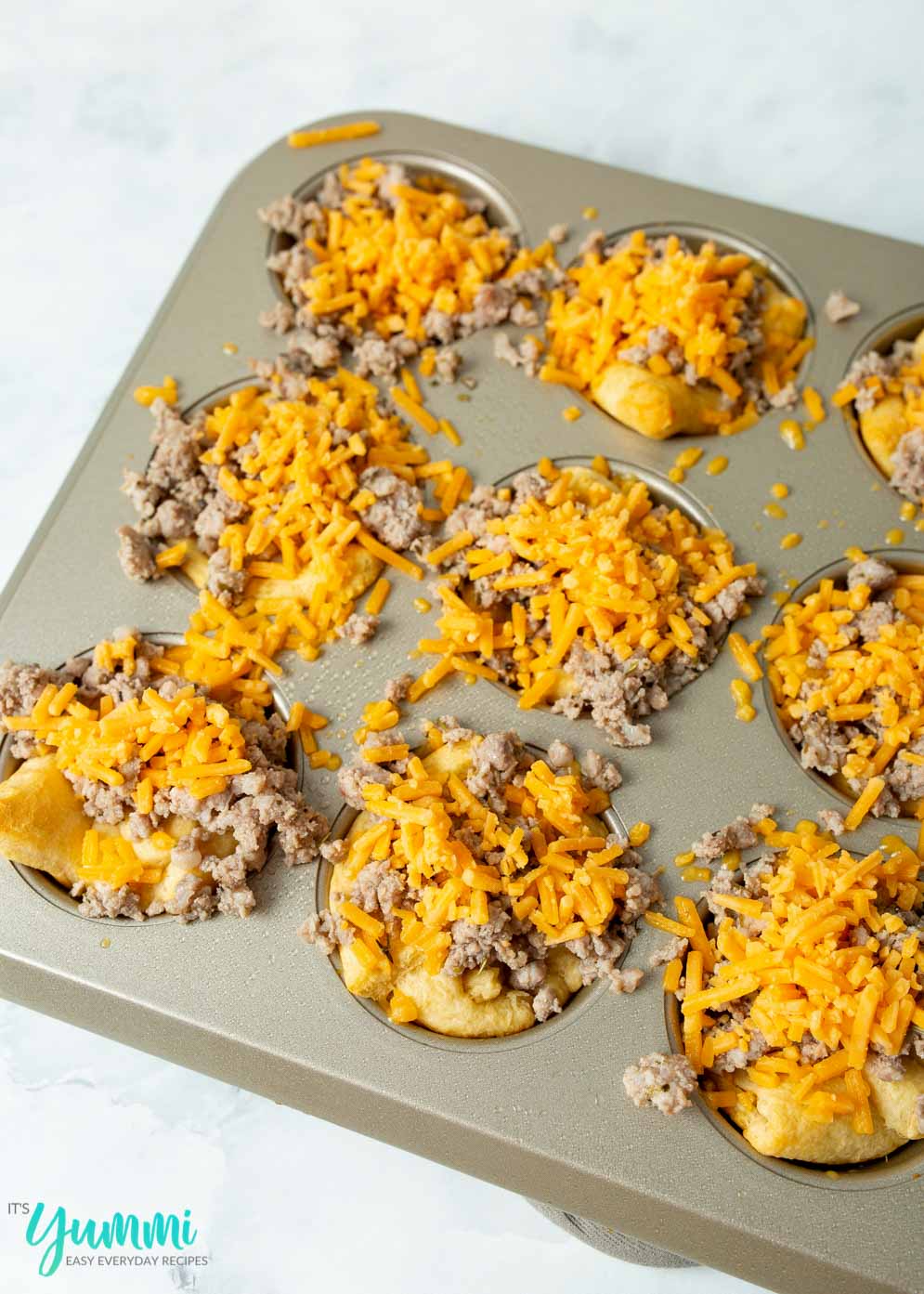 How many calories are in a sausage egg biscuit?
This actually really surprised us. So after my husband decided he wanted an egg with his sausage biscuit we actually realized it reminded us a lot of Mcdonalds sausage biscuits. (Note: Adding an egg with these is divine)
We also then quickly realized ours is SO MUCH a better alternative.
McDonalds Sausage Biscuit with Egg – 530 Calories
Our Cheesy Sausage Biscuit with Egg – 279 Calories
Yeah… I'll stick to our version forever especially when you see that AND you realize for practically the cost of a few McDonalds biscuits I can be x4 the amount myself. Winnnnnnnnnnn.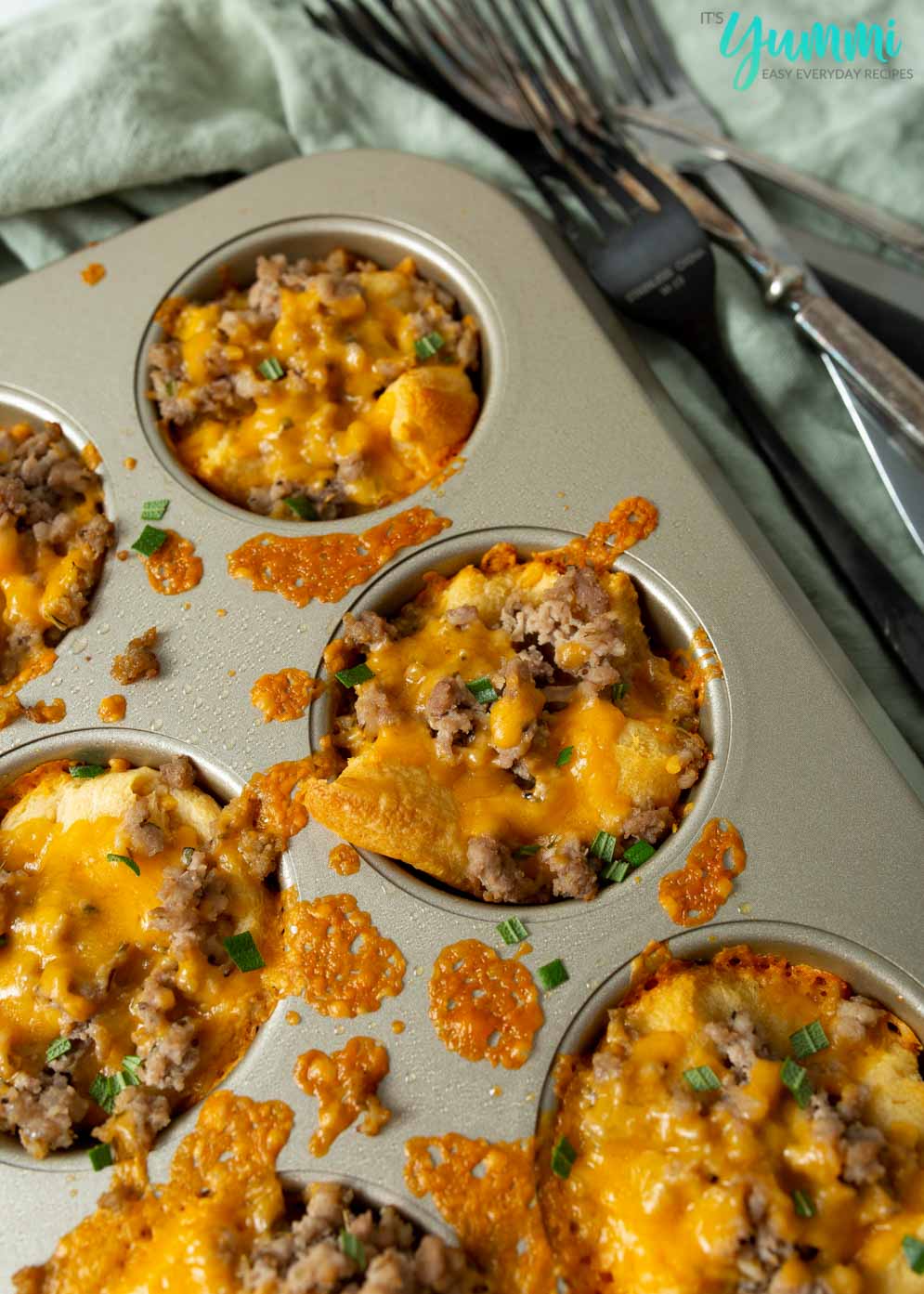 Can you freeze sausage and cheese biscuits?
We've personally have used the grands biscuits when we've frozen these biscuits and it works out rather nicely. I don't see why our diy biscuit mix wouldn't work the same way.
Freezing – Simply pop into a freezer friendly container or bag for up to two months.
Defrosting – When you are ready to eat you can either pop it in the microwave for a few minutes or what we like to do is place them in the refrigerator the night before so they slowly defrost and then warm them in the oven or microwave.
Make this recipe for cheese and sausage biscuits let me know what you think. It doesn't get much easier peasier than 3 ingredients and 12 minutes in the oven!
And just another reminder in case you missed you. If you don't want to use canned refrigerated biscuit dough, use my recipe for homemade Bisquick!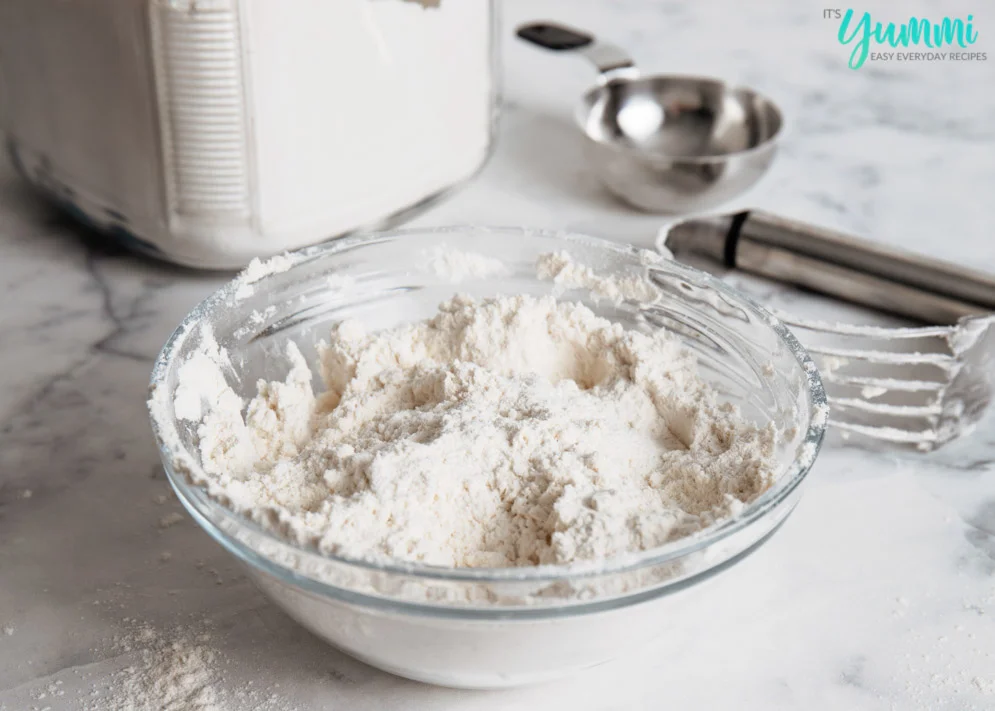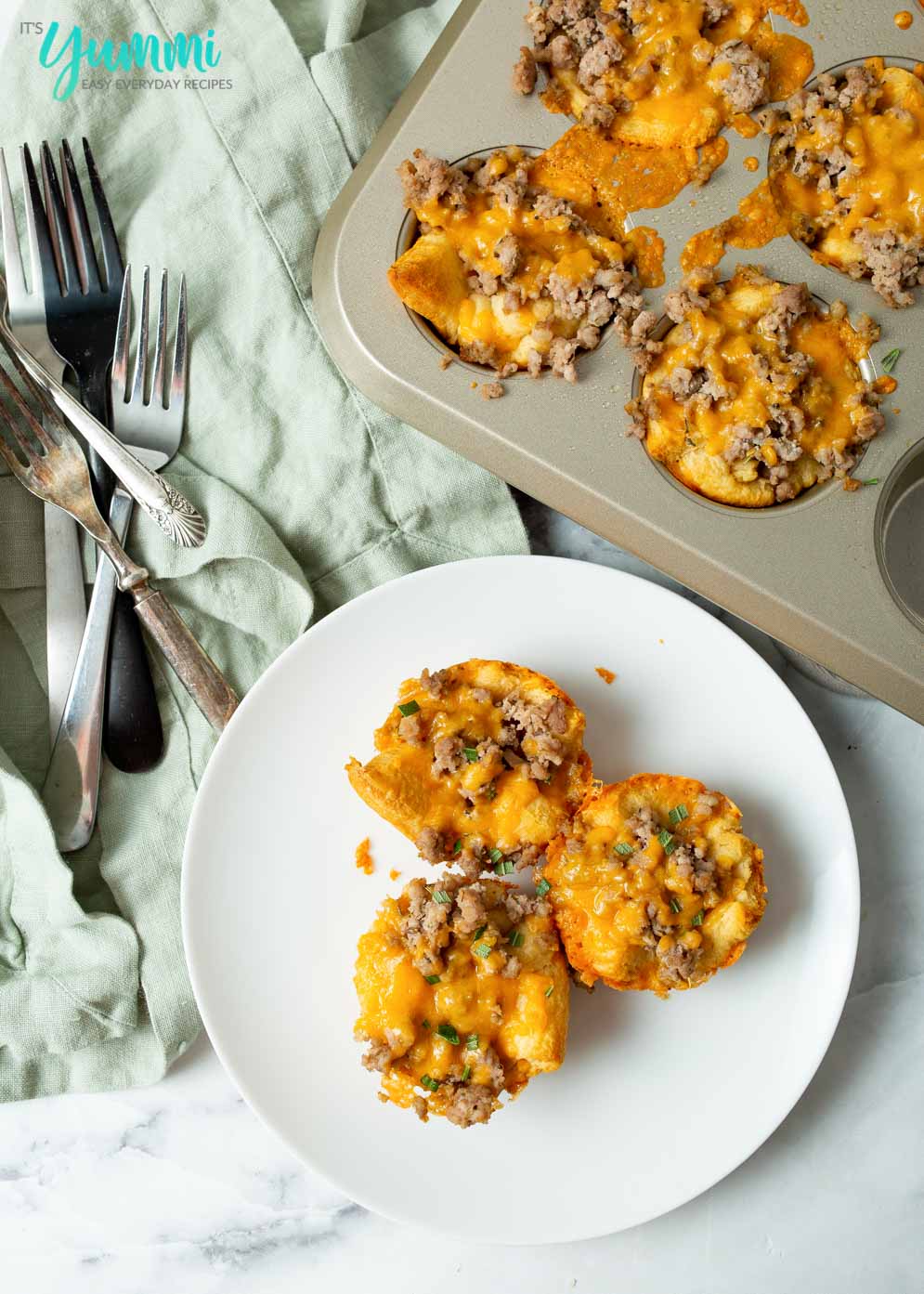 I hope you love these cheesy sausage biscuits!
If you are looking for other biscuit options check out these: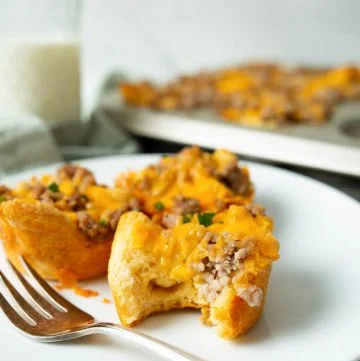 Cheesy Sausage Biscuits
Cheesy sausage biscuits are a grab 'n go favorite when you need breakfast in a hurry. Tender, fluffy biscuits are topped with breakfast sausage and lots of shredded cheese. Slice 'em and fill with scrambled eggs for a great breakfast sandwich, too.
Ingredients
1

can of refrigerated biscuit dough

or you can make your own biscuit dough

½

pound

ground Italian pork sausage

1

cup

cheddar (or your favorite variety) cheese

shredded
Instructions
Heat oven to 350 degrees F.

Place a paper liner into the bottom of each well, or lightly spray wells with non-stick cooking spray.

In a medium sized frying pan over medium high heat, cook the pork sausage until it has browned and no pink remains; Drain grease and set pork aside to cool.

Using kitchen shears or a knife, cut each piece of biscuit dough in half. Use your fingers to press a piece of dough evenly across the bottom of each well of the pan.

Place pan into oven and bake for 5 minutes. Remove pan from oven and use your fingers to press the partially baked dough down into the pan; USE CAUTION! The dough will be hot!

Sprinkle cooked sausage evenly over the top of each biscuit; Repeat with shredded cheese; Place pan back into oven and cook for 7-9 minutes, or until cheese has melted and biscuits are lightly browned.

Remove pan from oven and allow biscuits to cool in pan for 1-2 minutes before carefully removing them. Serve while still warm.
Nutrition
Serving:
1
biscuit
Calories:
209
kcal
Carbohydrates:
17
g
Protein:
7
g
Fat:
12
g
Saturated Fat:
5
g
Cholesterol:
24
mg
Sodium:
485
mg
Potassium:
61
mg
Fiber:
1
g
Sugar:
3
g
Vitamin A:
109
IU
Vitamin C:
1
mg
Calcium:
71
mg
Iron:
1
mg