Chipotle BBQ Dry Rubbed Pork Ribs
Chipotle BBQ dry rubbed pork ribs, hot off of the grill, are what's for dinner this summer!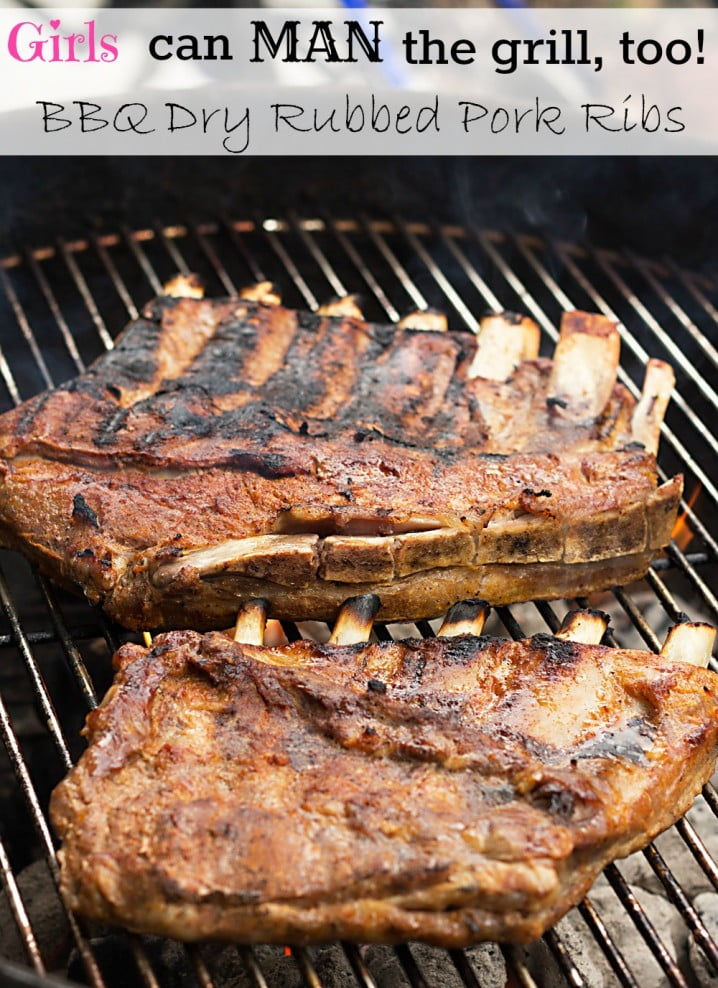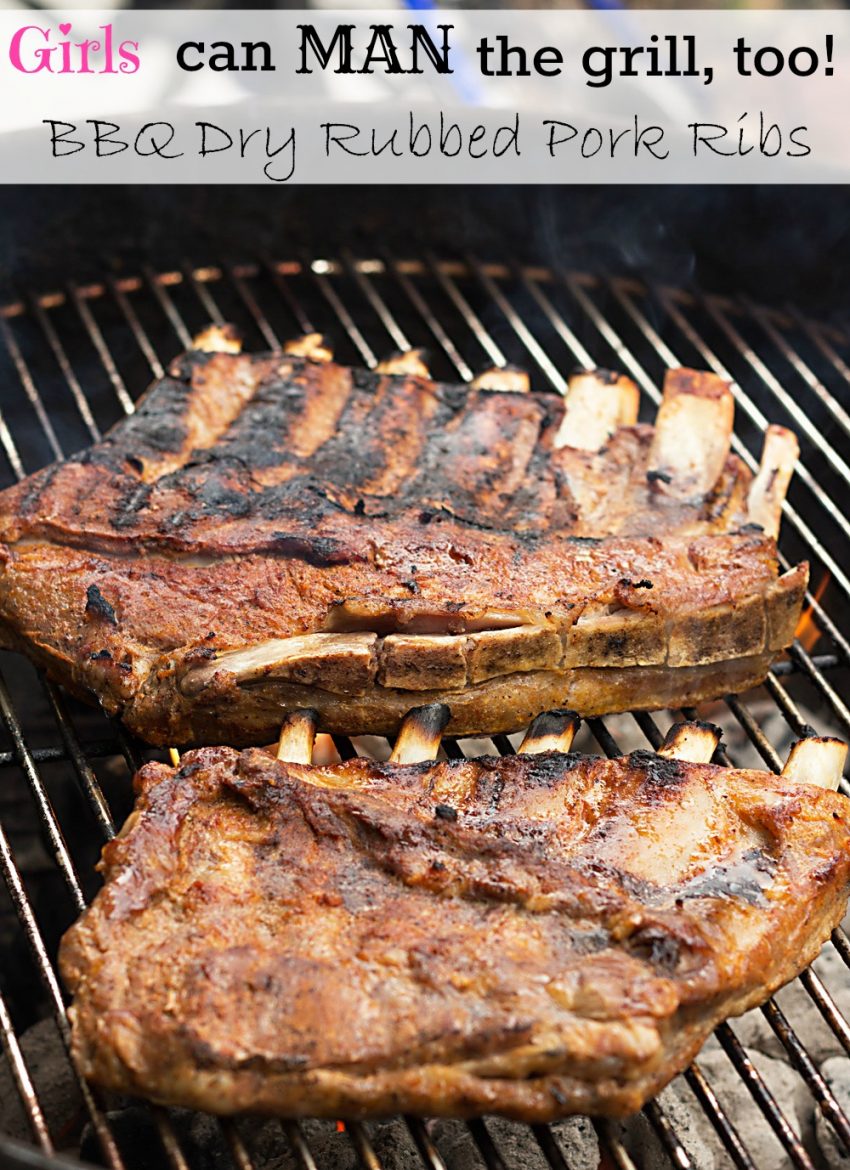 Stereotypes. I hate 'em. Whoever says that women shouldn't be firefighters or men shouldn't be fashion designers might want to take a walk into the 21st century and open their eyes.
Nothing is off limits these days and for girls, that includes "manning" a GRILL. If cooking food on a grill intimidates you, don't worry, because I'm here to remove the fear from the fire!
I'll share my Chipotle BBQ dry rub recipe with you, and help you learn to cook a delicious rack of chipotle BBQ dry rubbed St. Louis style pork ribs!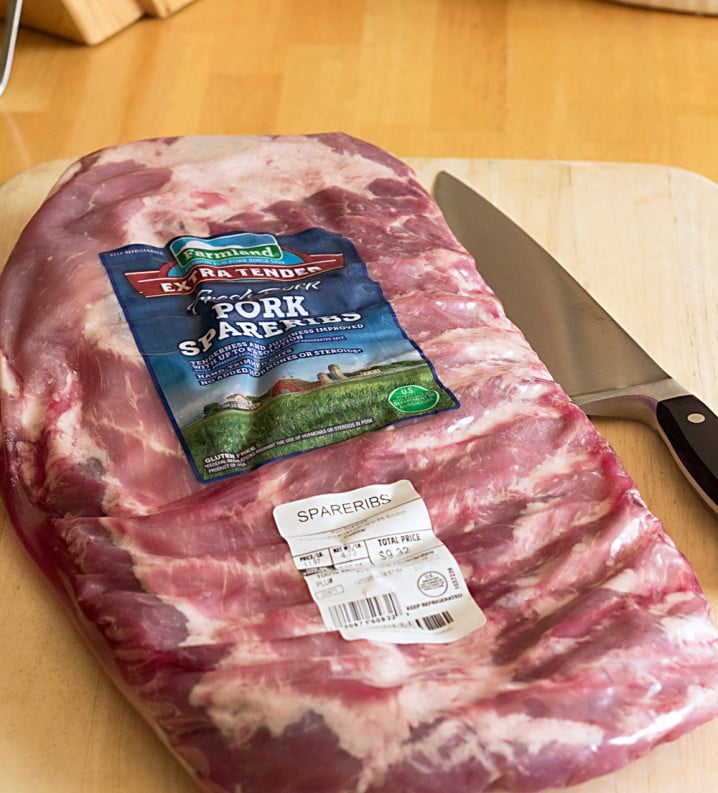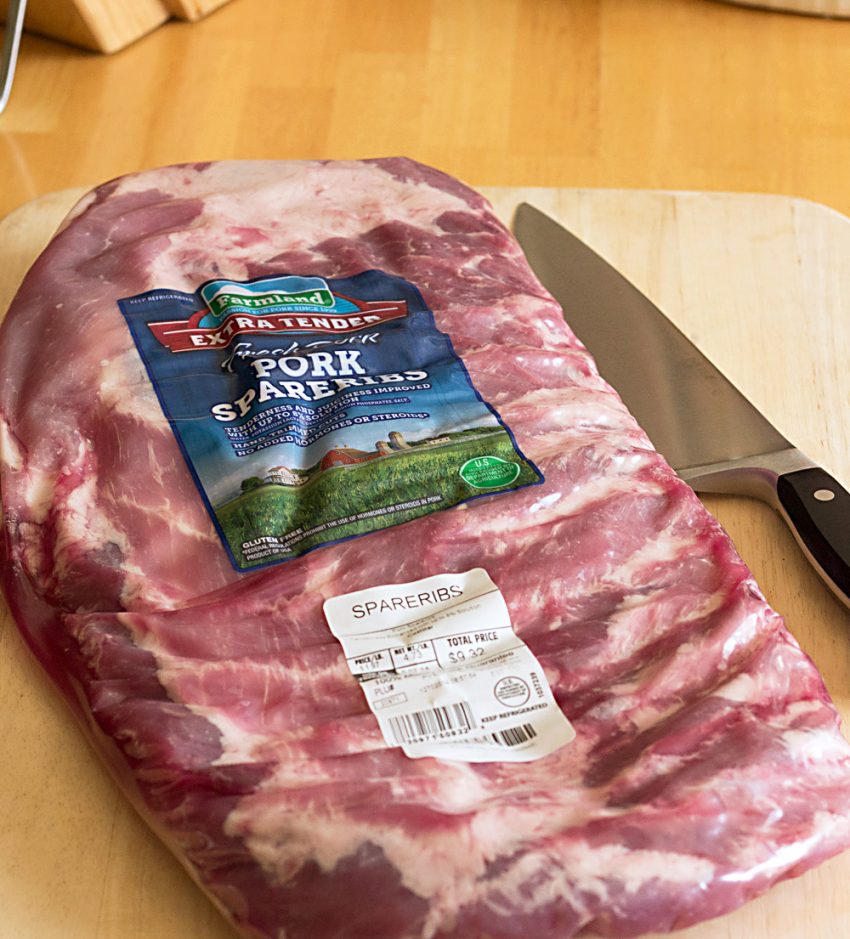 That is one monster sized slab of pork ribs, isn't it? I usually buy baby back ribs, but when I saw these meaty St. Louis style spare ribs at Walmart, I knew that they'd be perfect for my dry rub.
As summer approaches, it's the perfect time to get your family and/or friends together, fire up the grill and pull out your favorite recipe for pork ribs.
If you don't already have a favorite recipe, I hope this chipotle BBQ dry rub will be it!
Chipotle BBQ Dry Rubbed Ribs Recipe Notes
When cooking pork ribs, be aware that they are pretty high in fat content. That fat makes ribs taste great, but they need to be cooked at a lower temperature for a longer period of time. Low and slow cooking allows the fat in the meat to render down, basically melting it. Think of what happens to bacon when it's cooked. If you cook it at too high of a temperature, the bacon burns before it has a chance to get crispy.
The same rule applies to pork ribs. Maintaining a super low temperature for a long period of time is very difficult on a grill. To fix the problem, wrap the ribs tightly in aluminum foil and bake them in the oven for 2 hours before grilling. That results in ribs that practically fall off of the bone as they are eaten!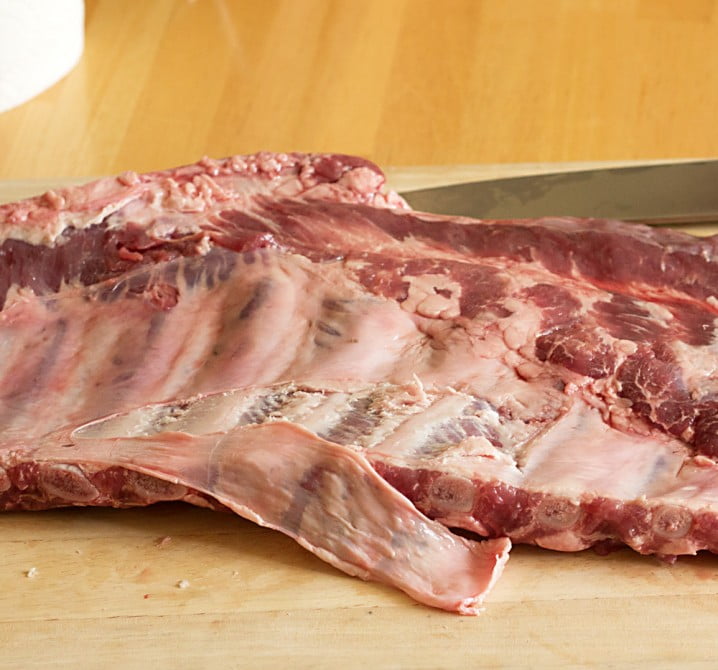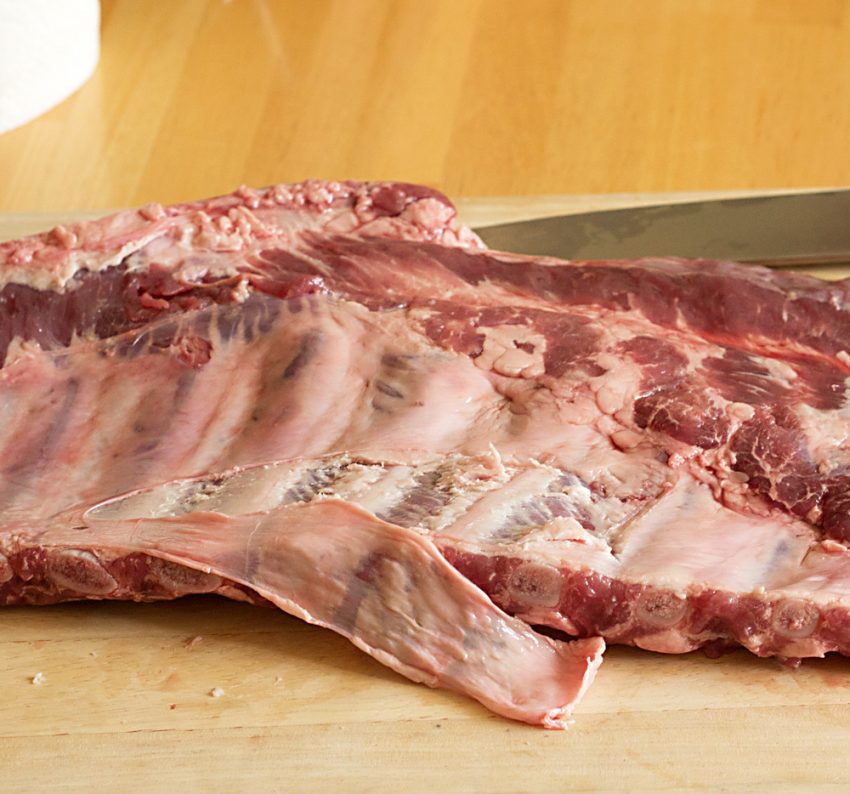 Prepping the Ribs and Chipotle BBQ Dry Rub
Another important step in creating the perfect rack of pork ribs is making sure to remove the membrane from the back (bone) side before you rub 'em down with spices and cook them. I was going to try and explain how to do it, but I found an awesome step-by-step tutorial with photos HERE that I think do a much better job. You can also get great grilling tip from the BBQ Pitmasters at ReadySetRibs
After you've removed the membrane, roll up your sleeves and get ready to give the pork ribs a nice rubdown with the dry spices. Then wrap them up tightly in a double layer of aluminum foil and put them into the refrigerator for at least 4 hours. I dry rubbed mine first thing in the morning so that I could grill them up for dinner that night. You can do it the night before you cook them if that's easier.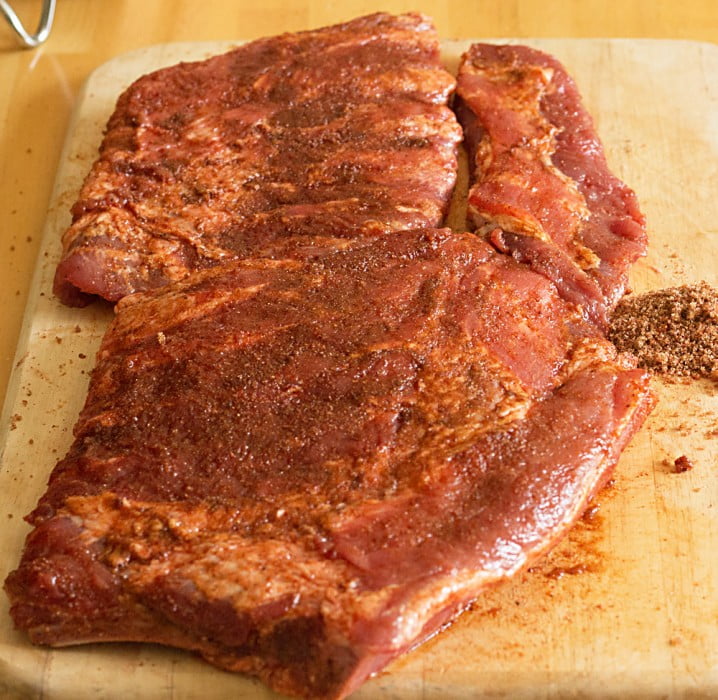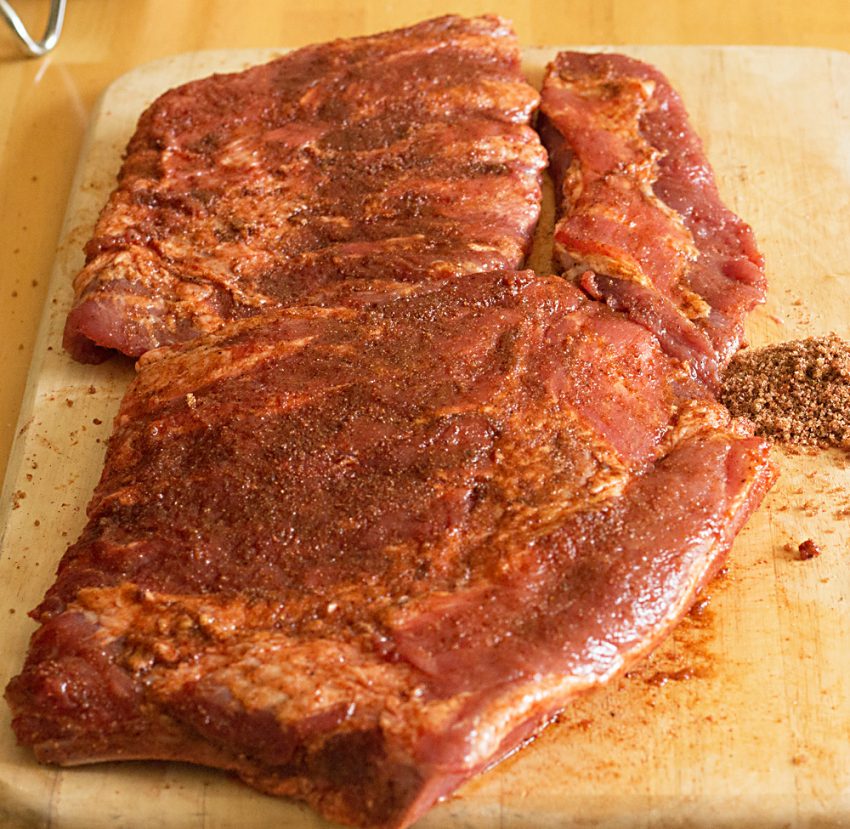 After you pull the ribs from the fridge, they are ready for the grill! They bake in the oven, so the grill just warms and chars the ribs.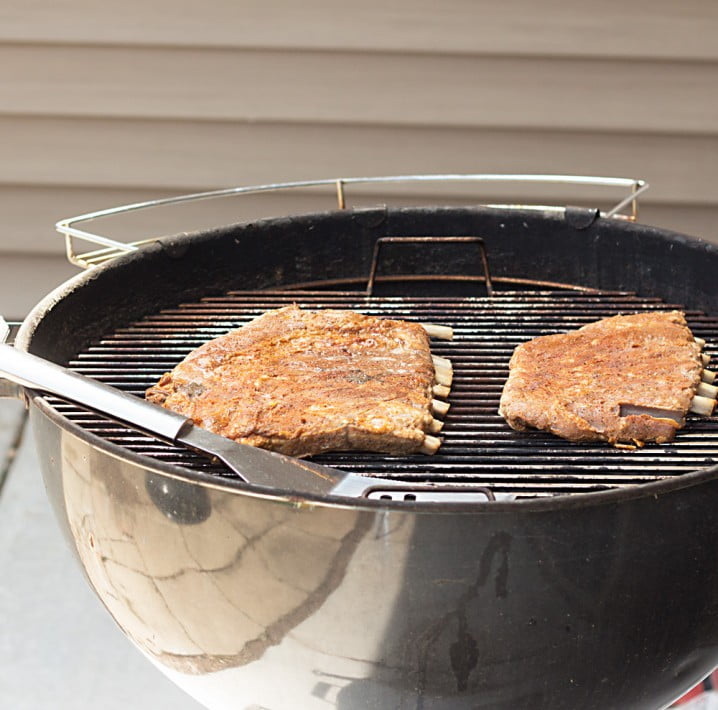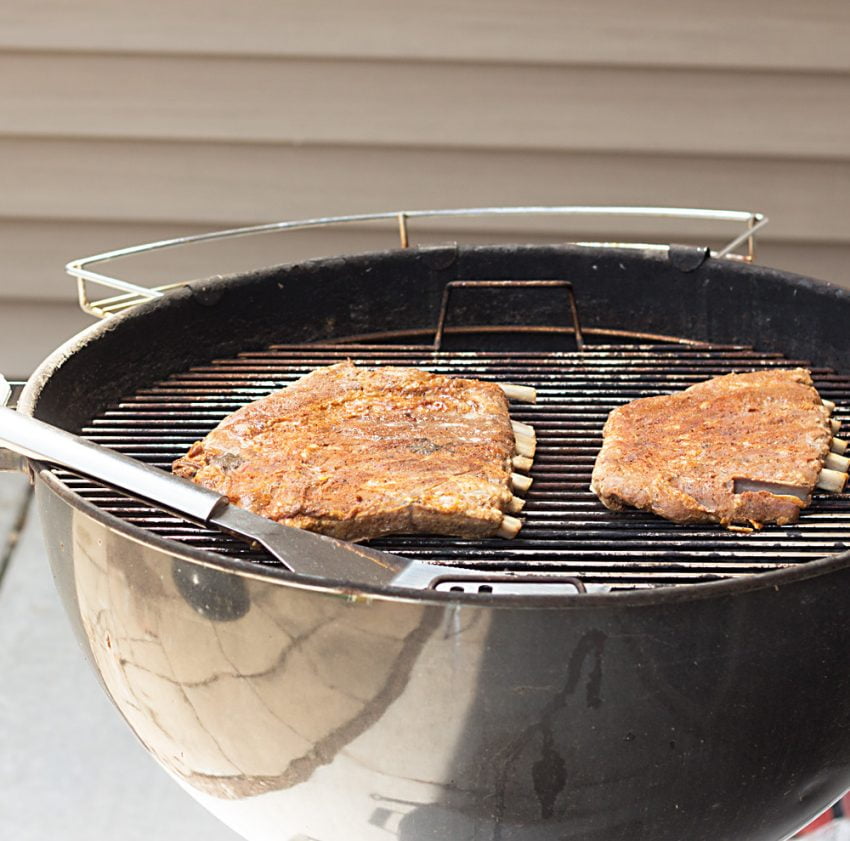 If you want to add barbecue sauce onto your ribs to amp up the chipotle BBQ flavor, you certainly can. Mop the ribs with sauce while they're grilling, or you can serve sauce on the side.
Perfect side dishes to go along with these amazing chipotle BBQ pork ribs would be slow cooker BBQ baked beans and/or patriotic quinoa & fruit salad. For dessert, how about a pan of caramel bacon brownies? Patriotic doesn't get more delicious than that for Memorial Day or the 4th of July!
Get the ribs, grab your friends and family, and fire up the grill. Then, get a talented girl (or guy) behind it, and get some of these yummi pork ribs into your belly!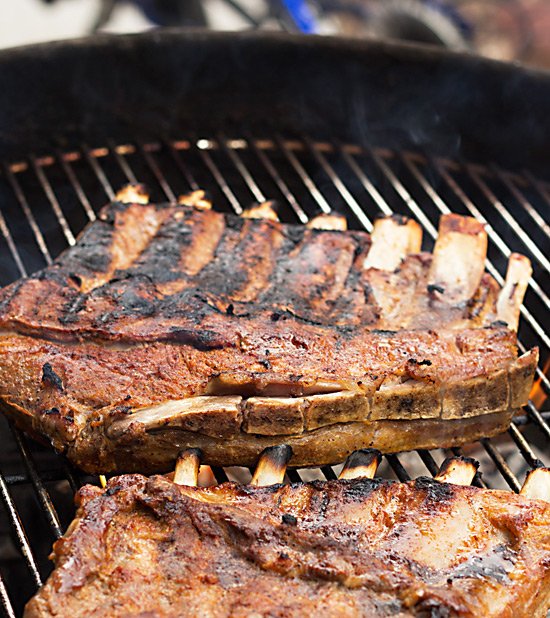 Here's the recipe for the chipotle BBQ dry rub seasoning. Enjoy!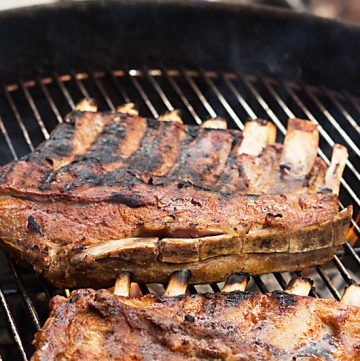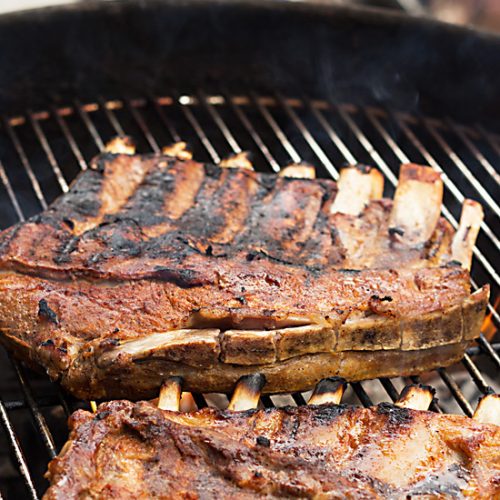 Chipotle BBQ Dry Rub Seasoning
Chef Bec's Chipotle Dry Rub recipe – Smoky and spicy, this chipotle dry rub recipe is a wonderful homemade seasoning for beef, pork, or chicken.
Ingredients
¼

cup

dried chipotle peppers

finely ground

2

tablespoons

brown sugar

1

teaspoon

granulated garlic

1

teaspoon

dried oregano

1

tablespoon

smoked or sweet paprika

1

tablespoon

dried ground mustard

1

tablespoon

ground black pepper

1

tablespoon

salt
Instructions
Place all ingredients into a small bowl and stir with a spoon to combine.

Apply liberally as a dry rub to steaks, ribs, and roasts.
Nutrition
Serving:
1
g
Calories:
146
kcal
Carbohydrates:
35
g
Protein:
2
g
Fat:
1
g
Sodium:
6992
mg
Potassium:
275
mg
Fiber:
5
g
Sugar:
24
g
Vitamin A:
3450
IU
Calcium:
94
mg
Iron:
2.8
mg