Fogo De Chao Happy Hour Menu & Time 2023
If you are craving some authentic rodízio-style steak or Southern Brazilian cuisine but don't have that amount of money to indulge in one, the Fogo De Chao Happy Hour menu is definitely your thing.
Starting from 4:30 pm– 6:30 pm every weekday (not on Saturday and Sunday) at most locations, the happy hour dishes and drinks of this restaurant are something you should definitely try, regardless of whether you are on a budget or not.
So, what's special about the happy hour of Fogo De Chao? Why shouldn't one miss it?
If you haven't tried the Fogo De Chao Happy Hour menu yet and wondering what's special about it, here's everything you need to know.
Brazilian bites are available only at $4
An array of Brazilian beers is also available at $4
You can buy them for 6 oz. glasses of South American wine at just $6
Happening Brazilian-inspired cocktails are available only at $8
Available in most Fogo De Chao locations depending on their State Laws about
The ever-versatile and happening Happy Hour menu from this steakhouse is reasonable, there's no doubt about that.
From a collection of beef sliders, chicken sliders, Empanadas, and a whole lot of sides to your favorite beer, wines, and cocktails, the options are as interesting as they can get.
Just select the ones you want to eat and indulge in your meal like never before.
Before hitting this Brazilian steakhouse to enjoy its happy hour menu, keep in mind that they serve the happy hour dishes and drinks only at the bar area.
And therefore, you need to hop on the bar between 4:30 pm– 6:30 pm to have the best dishes at the most reduced price.
You must also remember that you need a valid ID card (to prove your age) before buying any alcoholic beverages.
If you are not of age, you won't get any wine or other alcoholic drinks from the bar. Sounds fun, ain't it?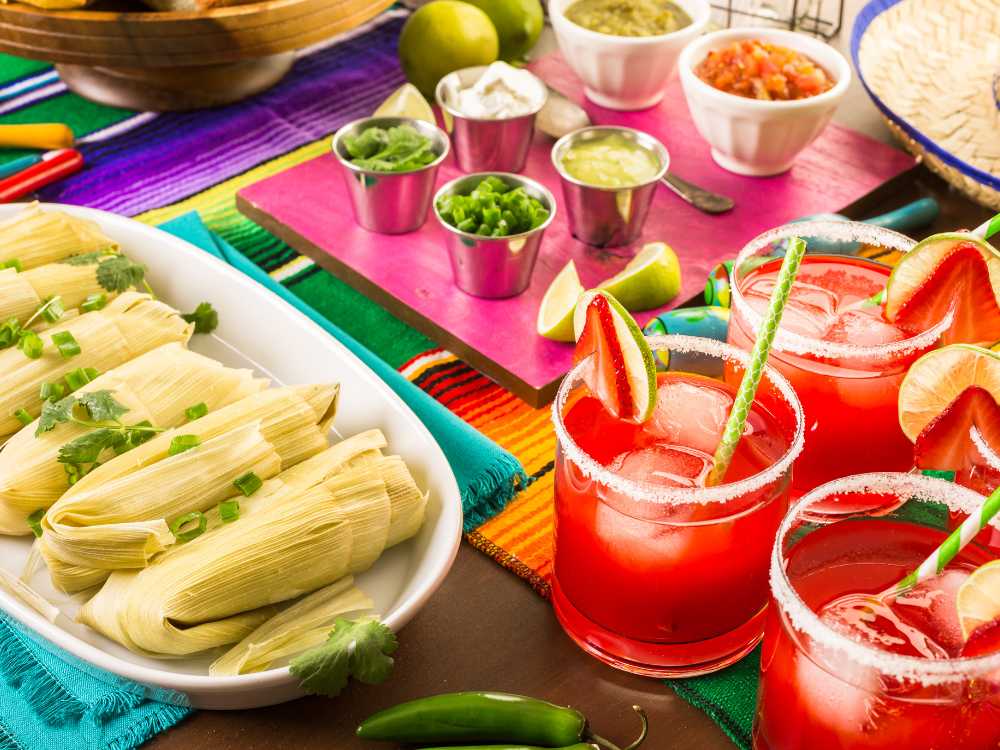 Fogo De Chao Happy Hour Time
| | |
| --- | --- |
| Days | Time |
| Monday | 4:30 pm– 6:30 pm |
| Tuesday | 4:30 pm– 6:30 pm |
| Wednesday | 4:30 pm– 6:30 pm |
| Thursday | 4:30 pm– 6:30 pm |
| Friday | 4:30 pm– 6:30 pm |
Fogo De Chao Happy Hour Menu – $4 Brazilian Bites
Items
Spiced Chicken Sliders
(Arugula, Tomato, Marinated Chicken Breast, Pickled Onion, Brioche Bun & Mango Aioli)
Braised Beef Rib Sliders
(Caramelized Onions, Xingu Beer Braised, Brioche Bun & Smoked Provolone)
Brazilian Empanadas
(Seasoned Picanha, Flaky Pastry, Chimichurri Aioli & Onions)
Warm Hearts of Palm & Spinach Dip
(Hearts Of Palm, Steamed Spinach & Crispy Toasts)
Crispy Parmesan Polenta Fries
(Malagueta Aioli & Grated Parmesan)
Fogo De Chao Happy Hour Cocktails – $8 Brazilian Inspired
Items
Strawberry Hibiscus Caipirinha
Fogo Caipirinha
Cucumber Mint Smash
Passionate Caipirinha
Caramelized Pineapple Old Fashioned
$6 South American Wines
Items
Chardonnay – Calina
Sparkling Brut – Salton
Malbec – Alamos
Rosé – Montes
Red Blend – The Seeker
$4 Brazilian Beers
Items
Xingu Gold
Xingu Black
Stella Artois
Important Links
Let's find out more about Fogo De Chao restaurant for an even better understanding.
Frequently Asked Questions
Is There a Dress Code For Fogo De Chao?
Even though the management of Fogo De Chao didn't set any official dress code for their guests, it is generally business casual when it comes to dressing for this restaurant.
Does Fogo De Chao Offer Military Discount?
Fogo De Chao respects the veteran military. Therefore, they offer 50% off dining on Veteran's Day in honor of them.
Is Fogo De Chao a Michelin Star Restaurant?
Fogo De Chao is a MICHELIN Guide Restaurant that serves the most delicious foods for you.
This internationally-renowned steakhouse from Brazil has some of the most renowned dishes that you should definitely try the next time you visit them.
Fogo De Chao is Available in How Many Locations in the USA?
Even though Fogo De Chao is a steakhouse from Brazil, it currently has 62 locations all over the US.
And as it has so many spots, there are chances that you might find one right around the corner when you crave their food.