Homemade Sweetened Condensed Milk
Need sweetened condensed milk in a pinch or without the chemicals? Homemade sweetened condensed milk is easy to whip up and is comparatively cheaper than its store-bought counterpart, requiring only a blender. Perfect for drinks, baked goods, or holiday gifts.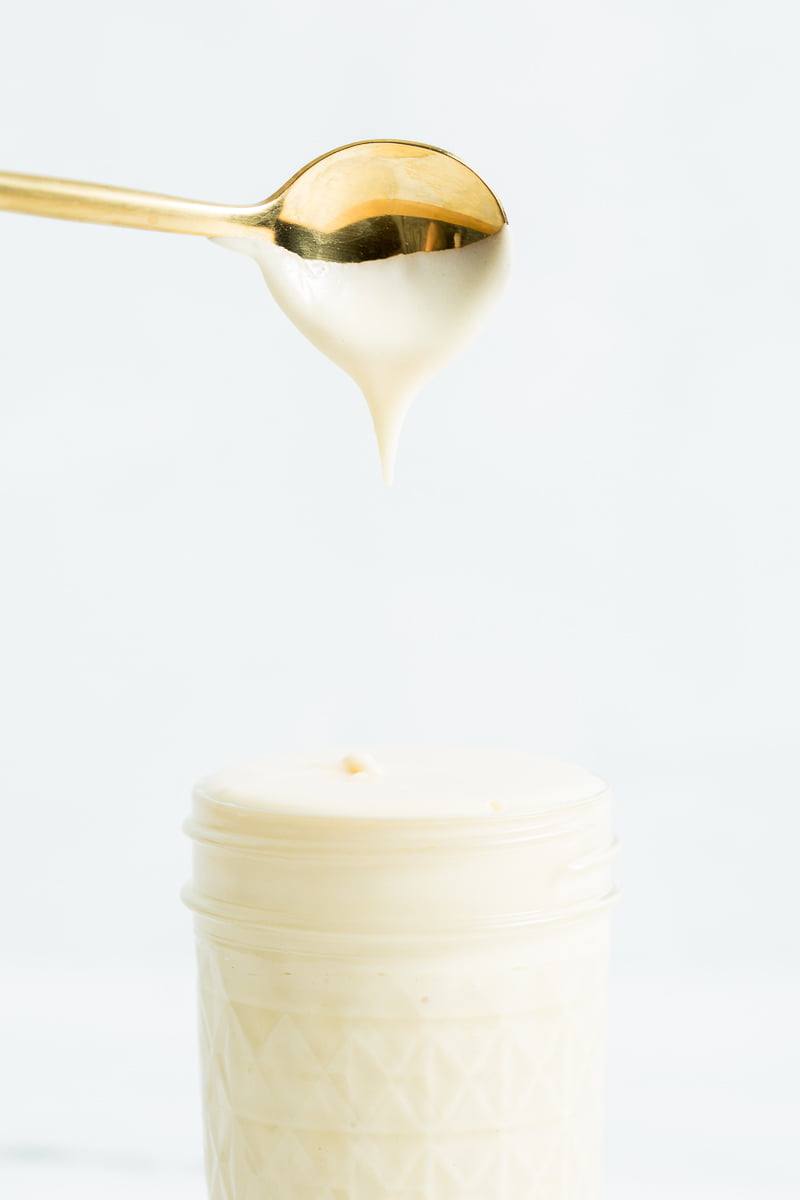 How many times have you gotten home from the store where you went to buy sweetened condensed milk, only to unpack and realize you grabbed evaporated milk instead?
ALL THE TIME. Perhaps I'm just speaking from experience here, but by that point I am much more likely to scrap my baking idea versus go back out to the store – until now!
No more tossing your ideas for Chocolate Flan Cake or Chocolate Fudge. Simply grab a blender and let us get baking!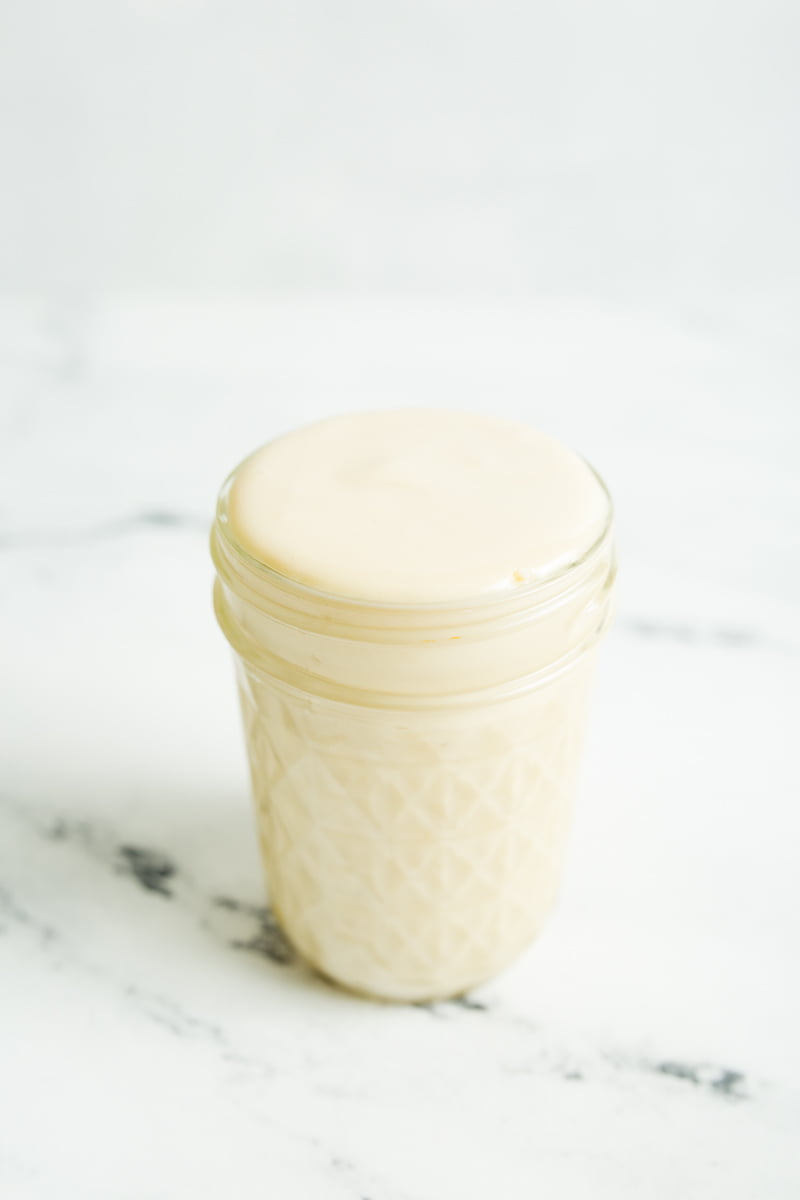 What is Condensed Milk?
Condensed milk is essentially milk with the water taken out of it. Naturally there is quite a bit of water in milk. Having too much water in a dessert (like fudge) can greatly change the desired results. We use milk powder for this recipe though so we don't have to wait as long to get that excess water removed. This is the key to making fantastic condensed milk at home.
How to make sweetened condensed milk at home
What are the best ingredients for condensed milk?
Sweetened condensed milk has a slight caramel flavor, a smooth, creamy texture, and thick like honey in consistency. Because we are not actually caramelizing the sugar during the process, the addition of vanilla extract (you can replace with other extracts for a different flavor) brings in the warmth associated with traditional store-bought condensed milk. Otherwise, you simply need boiling water, sugar, butter, milk powder, and the vanilla extract.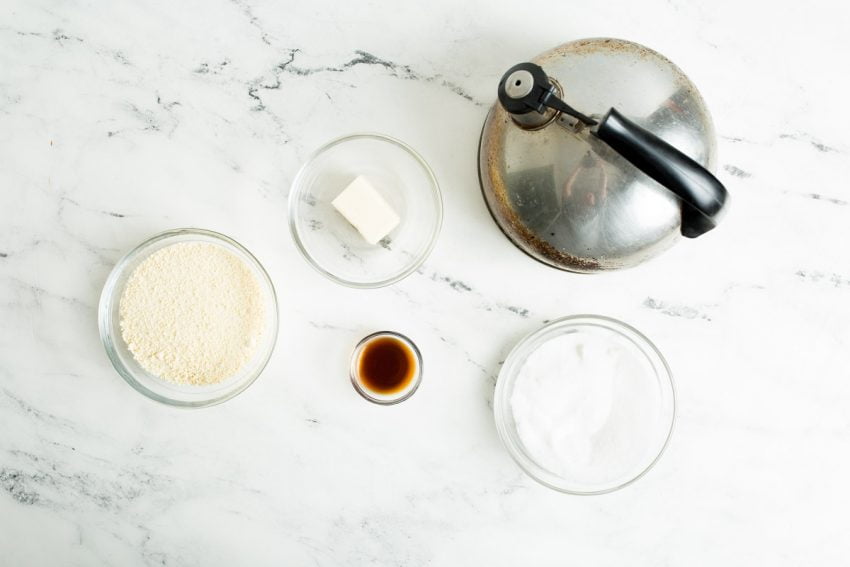 How to make condensed milk from scratch
I love recipes, tips and tricks that require only one tool. It makes cleanup easier and thus, gives me the motivation to actually complete the recipe.
Condensed milk from scratch is easier than ever with just a blender. Simply add your sugar and milk powder to a blender and blend until fine and fluffy. Add the vanilla, butter, and boiling water to the blender and set for three minutes.
The speed and aeration from the blender creates the most luscious, thick, frosting-like texture perfect for sweetened condensed milk. Transfer it to a mason jar with a lid and store it in the refrigerator until ready to use.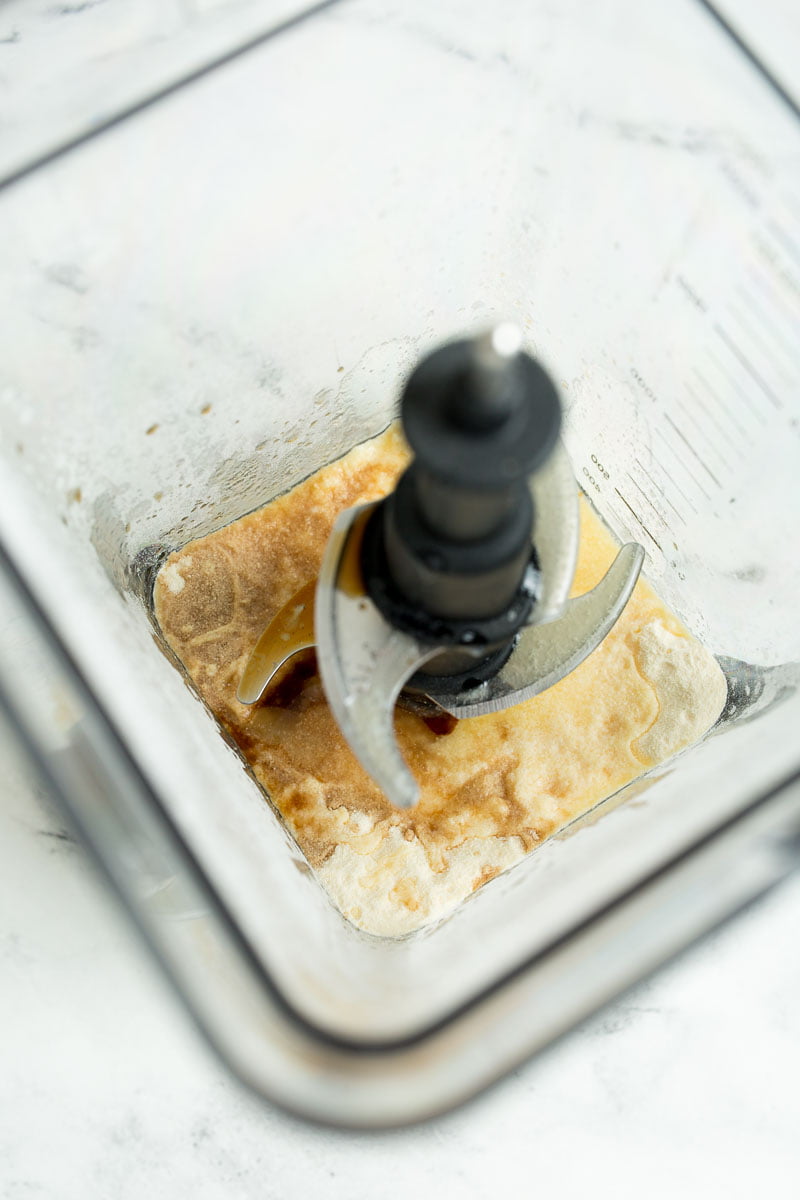 Evaporated milk vs. sweetened condensed milk
Evaporated milk is a shelf-stable canned cow's milk with 60% of the water removed. Sweetened condensed milk has the addition of, you guessed it, sweetener. It is also thicker in texture compared to evaporated milk. Both have their uses in baked goods or your morning coffee.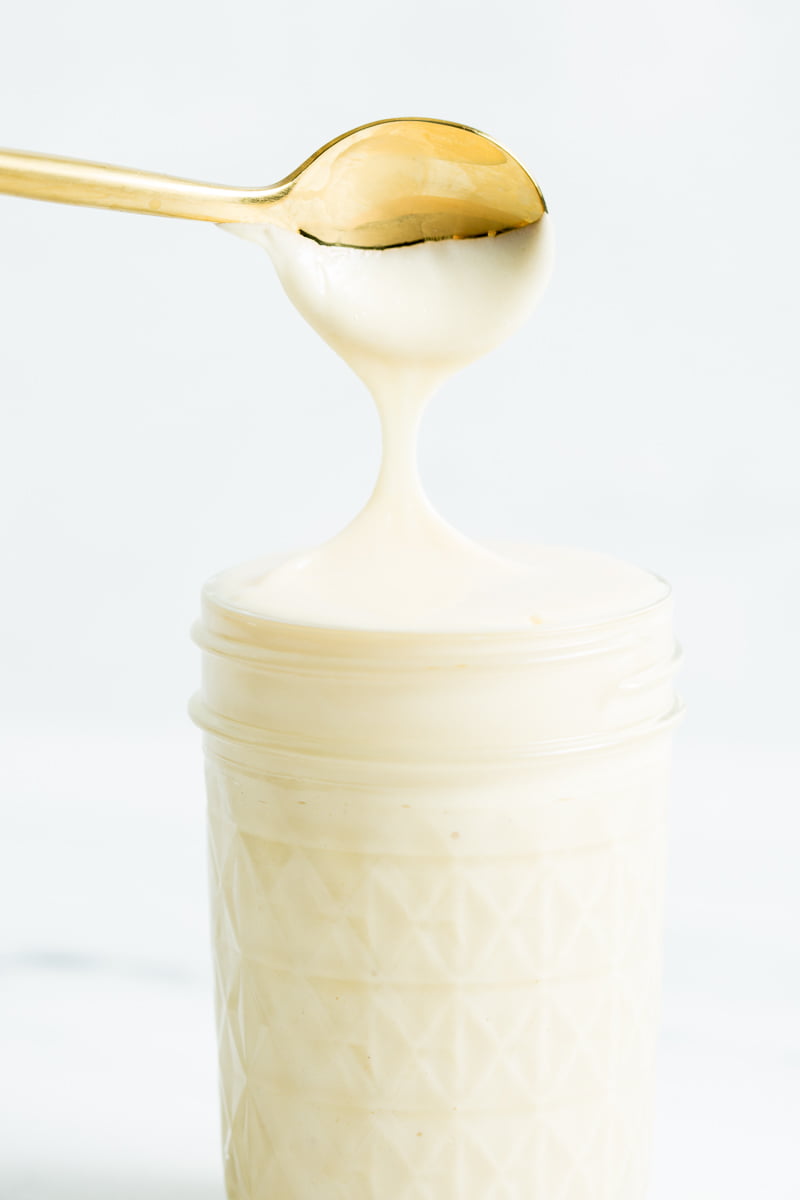 Variations of sweetened condensed milk
You can also make this recipe dairy-free by using coconut milk and other nut milks, and a plant based butter. Make it sugar-free by using Erythritol or Monkfruit. Change up the flavors by using different extracts. You really can make so many different things with this diy condensed milk.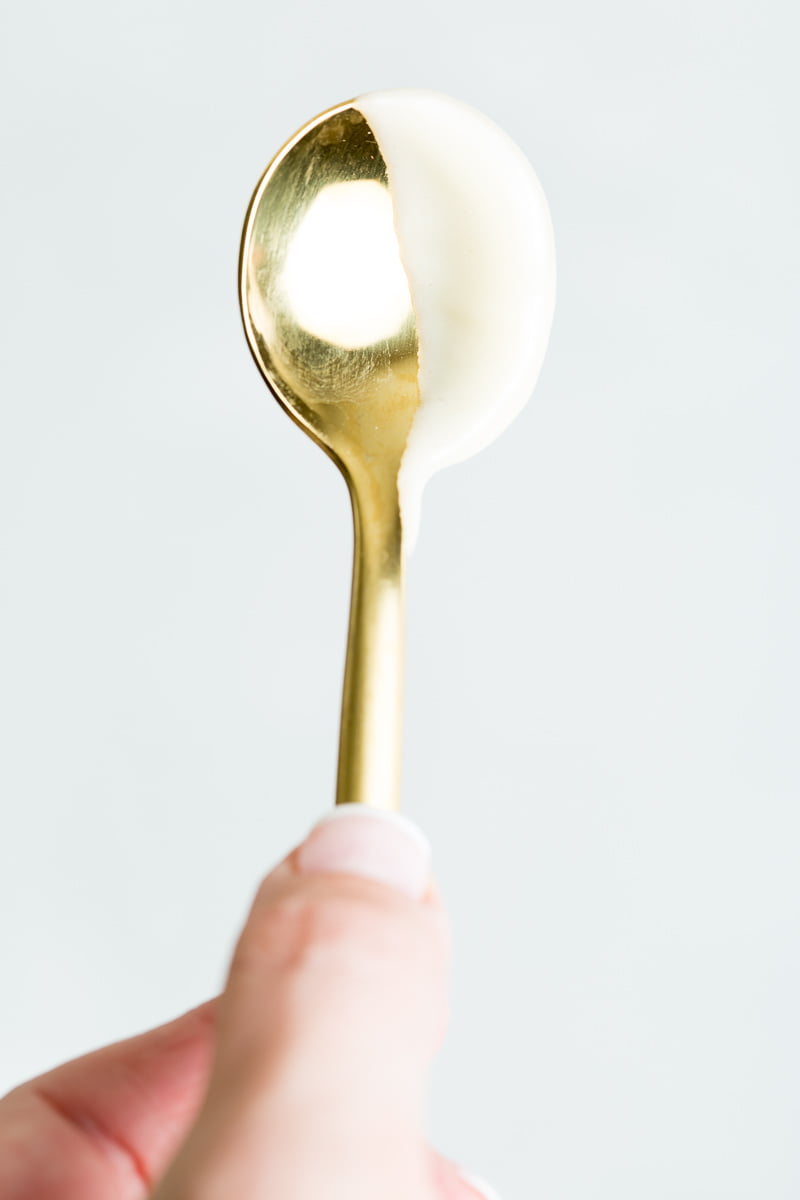 Other homemade staples you'll love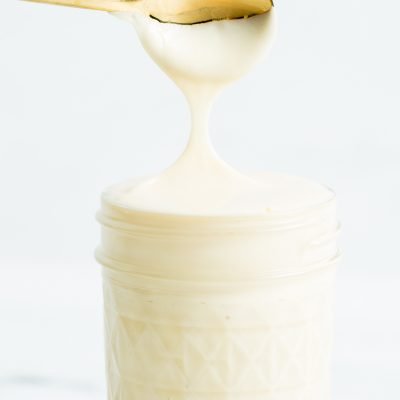 Homemade Condensed Milk
This recipe for homemade condensed milk will make approximately 1 1/2 cups.
Ingredients
1

cup

dry milk powder

⅔

cup

granulated sugar

1

teaspoon

vanilla extract

3

tablespoons

unsalted butter

melted

⅓

cup

water

boiling
Instructions
In a blender, combine sugar and dry milk powder. Blend!

Combine vanilla, melted butter and boiling (HOT!) water and pour into the blender.

Blend for 3 minutes, until thick. Reserve in the fridge and use as regular sweetened condensed milk.
Nutrition
Serving:
1
g
Calories:
861
kcal
Carbohydrates:
133
g
Protein:
31
g
Fat:
23
g
Saturated Fat:
14
g
Cholesterol:
77
mg
Sodium:
463
mg
Potassium:
1530
mg
Sugar:
133
g
Vitamin A:
2560
IU
Vitamin C:
5.8
mg
Calcium:
1079
mg
Iron:
0.3
mg