How to Cook Boneless Pork Tenderloin in 5 Easy Steps
Boneless pork tenderloin is an economical and flavorful cut of pork. Once you learn how to cook it perfectly, you may find yourself craving pork tenderloin for breakfast, lunch, and dinner!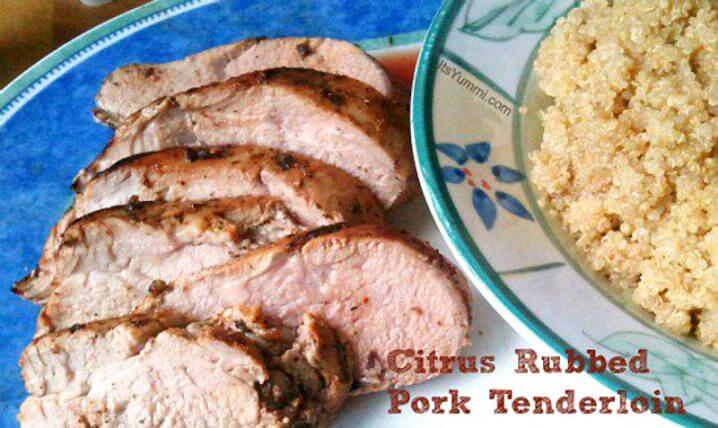 On a typical day of food blogging, a mouthwatering recipe of mine would be intertwined with witty words, silly stories, or fun food facts. However, today is not a typical day.
The thing is, last night's dinner was so flippin' delicious that I'm craving a pork tenderloin sandwich for breakfast. I don't have a lot of time though because dirty laundry and dust bunnies are sitting on my desk begging for my attention. I kid you not… they really are!
How one dirty sock mysteriously appeared on my desk has yet been determined. It may have been my Hasome's way of hinting that he's down to his last clean pair, or it could be the doing of Codie the wonder cat.
Either way, I'll relay this recipe to you quickly, then I'll feed my face before starting on the icky housework.
Here are my tips on cooking boneless pork tenderloin perfectly, EVERY time!
STEP ONE: Choose the best quality boneless pork tenderloin
Purchase a 1 to 2 pound, quality grade boneless pork tenderloin and a jar of your favorite dry rub.
STEP TWO:
Remove any silver skin from the underside of the tenderloin and generously apply the rub to all sides of the pork. You'll need 1/4 of a cup or so. Wrap the pork tightly in plastic wrap and allow it to marinate in the refrigerator for at least 2 hours. I let mine sit in the fridge overnight and then I pull it out 30 minutes before I want to cook it so it has time to come back to room temperature.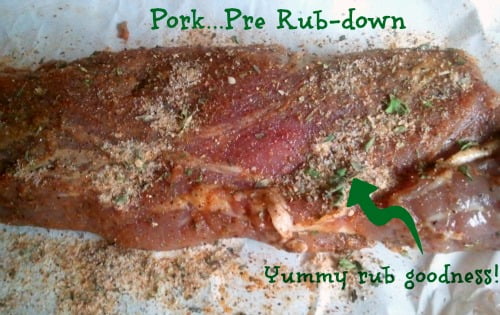 STEP THREE:
Preheat your oven to 375 degrees F. Heat a couple of tablespoons of your favorite oil (I use a high smoke point oil) over medium heat in a large ovenproof pan and sear the pork on all sides. Add some sliced onion and lemon wedges, then pour in 1/2 cup of white wine to deglaze the pan. Cook in the oven until the internal temperature of the pork reaches 145 degrees F (about 20 minutes).
FOOD FACT: The brown bits in the bottom of a pan after you sear a piece of meat are called "fond". I'm very fond of fond, because it's where all of the truly yummi flavors of a dish come from.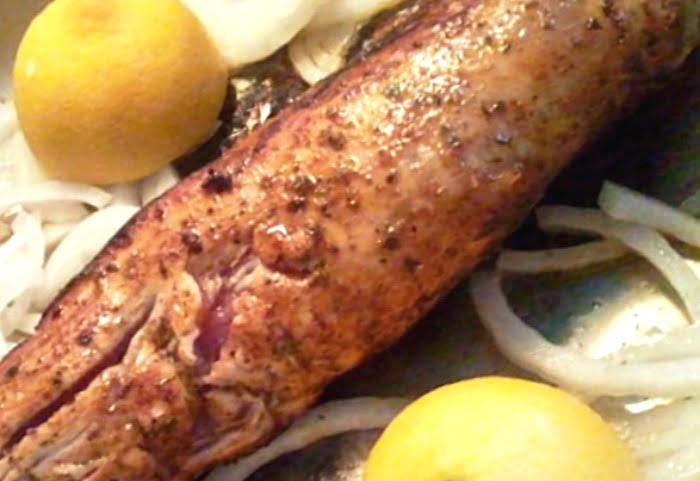 STEP FOUR to making an exceptional boneless pork tenderloin:
While you're waiting for the roast to cook, make your favorite side dish(es). I recommend my perfect mashed potatoes or steakhouse style creamed spinach To highlight the great citrus flavors in my roast, I chose to make pineapple mango quinoa.
It was as simple as preparing the quinoa according to package directions, allowing frozen chunks of mango and pineapple to thaw, then tossing them with the cooked quinoa along with 2 teaspoons of low-sodium soy sauce. I had a couple of slices of pineapple left over, so I opened the oven and tossed them into the pan. Incidentally, eating caramelized pineapple is the bomb dot com!

OK, let's move on to STEP FIVE…
Let your tenderloin rest for 10 to 20 minutes before slicing. This is a very important and often overlooked step. If you remove that perfectly cooked tenderloin from the oven and immediately slice it up in your frenzy to feed it to your beautiful face, not ONLY will you end up with scorching second degree burns on the roof of your mouth (OUCH!), you will also lose all of the lovely juiciness.
Those juices will ooze onto your cutting board, drip down onto your freshly mopped floor and cause all sorts of mayhem and frustration. You could slip and break a bone. Worse yet, if you're a pet owner, you can be assured that you will have dogs and/or cats at your feet quicker than Lindsey Lohan on a bottle of booze. So please heed my warning. Let your roast rest before slicing it.
Use the resting time to set the table, help your favorite mini-me finish up their homework, or catch up on a few minutes of The Voice. Then you may carry on on and eat your delicious dinner.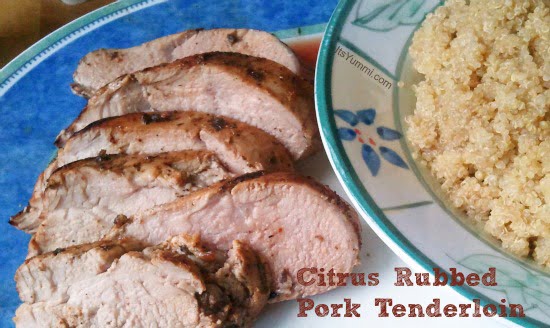 If you love boneless pork tenderloin, you should check out my recipe for balsamic brown sugar boneless pork tenderloin. It's a slow cooker recipe that is super delicious, and I bet you will love it.