J Alexander's Menu With Prices in 2023
J. Alexander's is the restaurant that aims to provide the most fantastic dining experience ever imagined.
J. Alexander's menu differs from one location to another, including exquisite soups, salads, prime rib, steaks, and of course, unique house-made desserts.
Even more, it serves burgers, small plates, and delicious sandwiches for the perfect lunch break, and for a more complex experience, the specialties menu is always available.
The restaurant is known for both its impeccable service, unique specialties, and juicy, perfectly cooked Prime Ribs.
Of course, J. Alexander's drink menu does not disappoint, including fine wines, all topped with generous dessert servings. For details about the food and drinks menu, you can check out J Alexander's Menu PDF.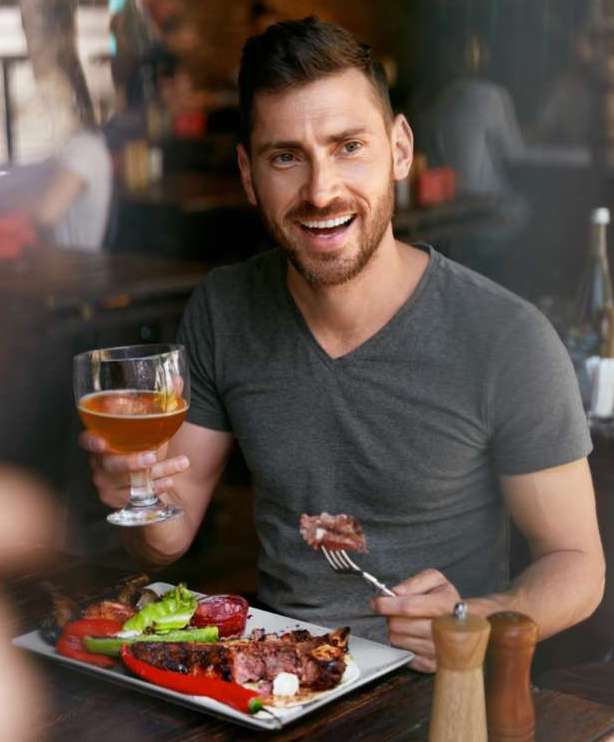 J Alexander Lunch Menu (Burgers, Sandwiches & Small Plates)
| | |
| --- | --- |
| Items | Price |
| Steak-Burger | $17.00 |
| Old-Fashioned-Cheeseburger | $16.00 |
| French Dip Sandwich | $22.00 |
| Veggie Burger | $15.00 |
| Prime Rib Sandwich | $21.00 |
| Hyde park Sandwich | $16.00 |
| Shrimp Tacos | $17.00 |
J Alexander Steak MAUI & Prime Rib Menu
| | |
| --- | --- |
| Items | Price |
| Newyork-Strip (Aged Beef) | $42.00 |
| Steaks & Fries (French Brasserie Style) | $31.00 |
| Filet Mignon | $42.00 |
| Prime Rib (Slow Roasted) | $37.00 |
| STEAK MAUI | $42.00 |
Specialties Menu
| | |
| --- | --- |
| Items | Price |
| ROTISSERIE-CHICKEN | $21.00 |
| PORK-TENDERLOIN (GRILLED) | $25.00 |
| RATTLESNAKE-PASTA | $21.00 |
| Salmon (Grilled) | $30.00 |
| Jack's Chicken Platter (Crispy) | $23.00 |
| CILANTRO-SHRIMP | $26.00 |
| EMERALD-COAST-SHRIMP | $25.00 |
| AHI-TUNA-FILET | $32.00 |
Soups & Starters
| | |
| --- | --- |
| Items | Price |
| SPINACH-CON-QUESO with Tortilla Chips | $15.00 |
| CHICKEN-PASTA-SOUP | $7.00 |
| Jack's CHICKEN-FINGERS (Crispy) | $15.00 |
| SALMON DIP (SMOKED) | $16.00 |
| EMERALD-COAST-SHRIMP | $17.00 |
Salads
| | |
| --- | --- |
| Items | Price |
| CYPRESS-SALAD | $19.00 |
| ALEX'S-SALAD | $12.00 |
| TUNA SALAD (ASIAN-AHI) | $23.00 |
| CHICKEN SALAD (GRILLED) | $18.00 |
Sides Menu
| | |
| --- | --- |
| Items | Price |
| COLE-SLAW (SOUTHERN) | $7.00 |
| french-Fries | $7.00 |
| Orzo and Rice (Wild) | $7.00 |
| Broccoli | $7.00 |
| Loaded-Baked-Potato | $7.00 |
| Smashed-Potatoes | $7.00 |
| Black-Beans And Rice | $7.00 |
| Not-your-ordinary Mac and Cheese | $7.00 |
J Alexander's Desserts Menu
| | |
| --- | --- |
| Items | Price |
| Key-Lime-Pie | $10.00 |
| Chocolate-Cake(Very-Best) | $10.00 |
| Carrot-Cake | $9.00 |
J Alexander's People's Favorite Items
All the dishes at J. Alexander's are spectacular but as with any restaurant, there are some favorites that gained everyone's love and should undoubtedly be talked about.
Here are some dishes that you should try in your next order.
01. French Dip Sandwich
Simple yet delicious, the French Dip Sandwich is a classic on J. Alexander's lunch menu. It's made from thin prime rib slices spread on a fresh baguette.
The dish is perfect for lunch with your friends and can be easily customized. A side choice must be chosen to complete the meal.
There are 7 options available, low or high-calorie. Even more, horseradish can be generously added.
02. Steak MAUI
Cooked on a wood fire, at a customizable temperature, this marinated, heavenly Ribeye steak is certainly worth the price.
After all, this is why J. Alexander's is famous for its perfectly prepared meat.
The marinade includes a tasty combination of ingredients, from pineapple juice that grants it the sweet flavor to garlic and ginger for a spark of creativity.
03. Slow-Roasted Prime Rib
You can feel your mouth drooling only at the name of this dish. It involves aged beef served in its natural juices.
Prepared rare, medium rare, medium, medium-well, or well, the prime rib is a success, no matter the cooking method, but you can choose what best fits your taste.
Served with an exquisite side and creamy or raw horseradish, this item is a must for any occasion.
04. Alex's Salad
A low-calorie yet appetizing meal option, what more to ask?
Combining the famous cheddar cheese with pieces of cooked bacon, tomatoes, and cucumbers as nutritious vegetables, all topped with croutons for a crunchy taste, this salad will convince anyone to choose a healthy meal.
How To Order Online
All J. Alexander's locations are available for dining in and picking up online orders.
Besides the classic phone and physical orders, the online alternative is now the easiest, most popular way to get your delicious meal.
Don't worry, there are some simple steps to follow to place a successful order:
01. Access the official website: https://jalexanders.com/menu/, filter the locations by the restaurant, and find the closest one.
In-Dinning and online ordering is available for all locations, while delivery is available for the majority, but not all of them.
02. Choose between ordering online, in-dining, delivery, and booking. The delivery option will transfer you to the Door Dash website, where you can choose the food items.
03. If you click on order online, a page with J. Alexander's menu will appear on the screen. Select your favorite dishes, then click on the shopping cart.
04. You may sign up for an account or continue as a guest. Fill in the personal details, including name, email address, and phone number.
05. Fill in the payment details (only payment via Credit Card is available), then place the order and enjoy the meal!
Payment Methods
J. Alexander's is a high-rated restaurant, with exceptional service and unique cuisine.
Unfortunately, the only payment method accepted for orders is the credit card.
Delivery Methods
This can be a little tricky. While dine-in and curbside pickup are available at all locations, Door Dash delivery may not be an option for certain locations.
Ensure to check out the official website for additional info.
| | |
| --- | --- |
| In-Store | Available |
| Drive Thru | Not Available |
| Home Delivery | Available(Dash pass) |
| Curbside Pickup | Available |
Important Links of J Alexander's
For more detailed information about the restaurant, its career opportunities, history, gift cards, and locations, check out the links from this table.
Find J Alexander's on Social Media
Are you curious about the aspect of these incredible dishes? Or about the atmosphere of the restaurant?
Social Media pages are created to give anyone an insight into the offers, events, and new, creative dishes prepared every season.
About J Alexander's
J. Alexander's story started in Nashville, with the motivation and love of its 3 co-founders for American cuisine.
J. Alexander's menu started with juicy, incredible steaks and fresh sandwiches and expanded to a varied selection of entrees, seafood, steaks, cocktails, and many more.
The restaurant is now famous for its impeccable service and complex, luxurious, yet American dishes.
Each location is unique and comes with different food items and specialties, combining surprising ingredients for the most exceptional taste.
Determined to offer the best dining experience, J. Alexander's has become one of the highest-rated restaurants.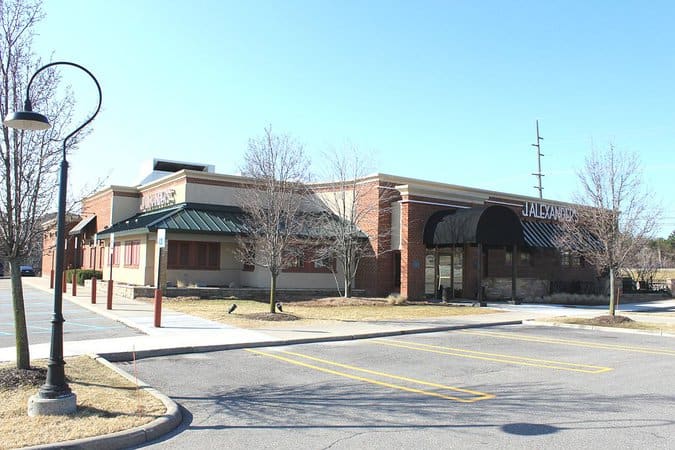 Frequently Asked Questions
Are There Any Early-Bird Offers At J. Alexanders?
No. The restaurant is already full at most times, so offers are not its greatest advantage. However, the fresh and unique taste of its dishes is certainly worth the price.
Can I Enjoy a Full Meal At J. Alexanders As a Vegan?
While its fabulous meat dishes are what makes the restaurant famous, J. Alexander's menu also contains vegan options for its customers, especially when it comes to salads, soups, starters, and side dishes, as the ordered items can be customized to avoid any allergy and satisfy any food preference.
Is Redlands Grill's Menu The Same As J. Alexander's?
The short answer is yes. J. Alexander's changed its name at some point with Redlands Grill, but the menu contains the same food items.
The rebranding had the purpose of tearing down the concept of a restaurant chain associated with the name.
Is There a Gluten-Free Menu At J. Alexander?
While there's no separate gluten-free menu, certain dish options are marked as gluten-free.
The menu may vary from location to location, so make sure to access their website and send an email before ordering.
Final Thoughts
If you're looking for fine, creative, and customizable dish options, J. Alexander's menu is the place to start.
Combining exquisite service with a varied, delightful drink menu, and perfectly cooked food items, J. Alexanders brings the full dining experience to its customers.
Try the delicious Thai Kai Salad or enjoy every bite of the Barbeque Baby Back Ribs, it's all available in one place.