This Italian meatball soup recipe is warm and comforting, and beyond easy to make. It's made in a slow cooker,so it's a hands off dinner recipe, and it uses frozen cocktail sized meatballs and a few simple ingredients. It's a must make soup recipe!
Pull up a chair, everyone! No, seriously, pull up a chair, because I want to show you how to make a great slow cooker recipe and introduce you to my December assignment for The Secret Recipe Club. Her name is Heather, and she's from the blog, Join Us, Pull Up a Chair (see what I did there?) This slow cooker Italian meatball soup recipe came from her website!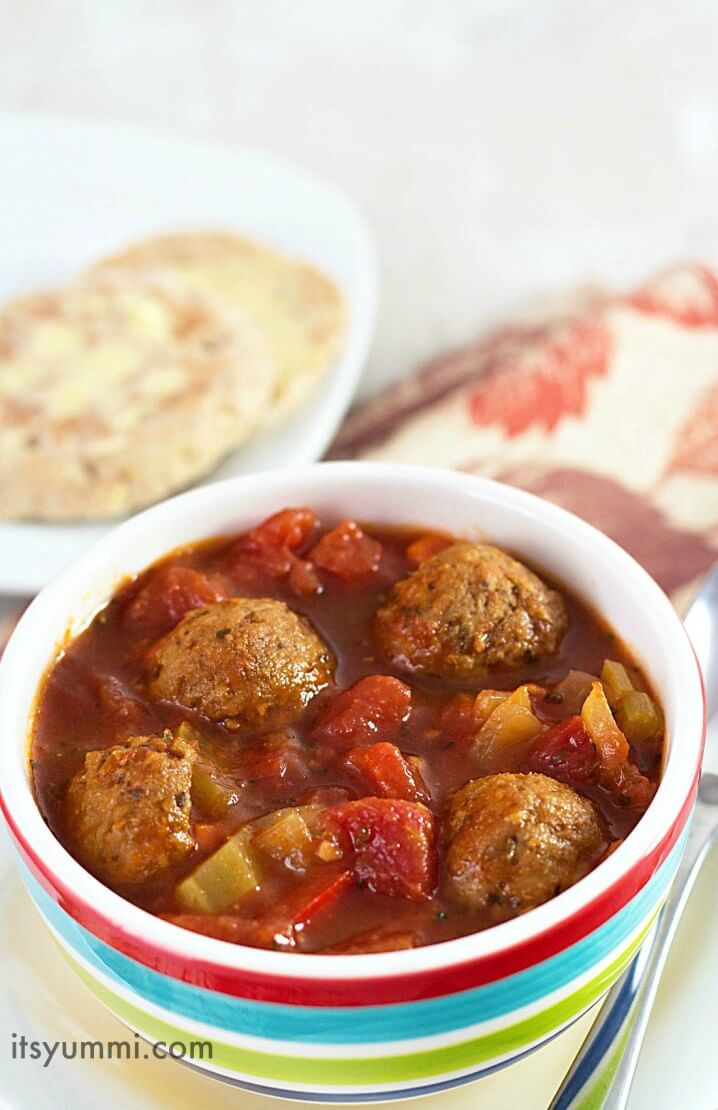 Heather started blogging as a way to publish all of the recipes she had clipped out of magazines. She says that piles of them are slowly overtaking her office. I really understand how that can happen. SO many recipes, so little time!
Heather's recipe index, has some breakfast recipes that perk my interest. But I made blender waffles for last month's SRC post. So, I decided to go the route of a warm bowl of soup this time around. The Italian meatball soup recipe is what caught my eye, and my taste buds.
It's winter here in Wisconsin. That means easy soup recipes are a staple around my house. Truth be told, I love the comfort food factor of soup recipes so much, I've been known to eat them, even in the heat of summer.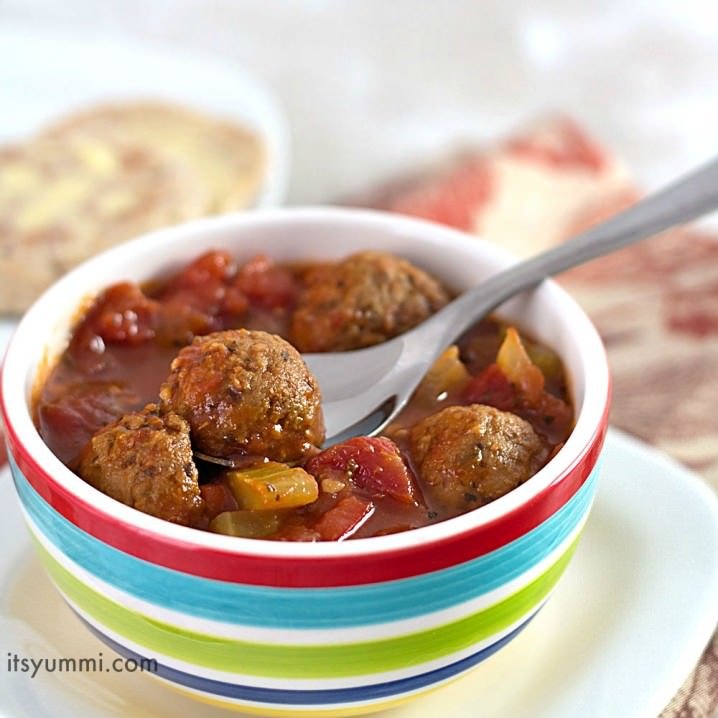 I made habanero chicken black bean soup this past summer. Despite the soup's heat level (temperature and flavor-wise) and an outside temp of 92 degrees, Brian and I scarfed down the batch in two days. The excessive heat is also what prompted me to create a recipe for chilled cucumber soup.
You can use prepared frozen meatballs in this soup, or go big in flavor, by using homemade bourbon meatballs!
Get ready to enjoy this easy, yummi Italian meatball soup recipe!