Texas Roadhouse Catering Menu and Price (Updated 2023)
Are you the one in-charge in looking for the perfect place to reunite with your family and friends for this year's holiday parties?
Don't look any further because Texas Roadhouse will never let you down because they can do it all-wonderful food, amazing ambiance, and great hospitality.
Texas Roadhouse does not offer direct catering services. However, you can tap your nearest Texas Roadhouse location and customize a party with no hassle.
You can order as much as you want per plate, but don't worry because they come in affordable items for you to choose from. This menu options are heavy-weight so you better be hungry.
For starters, there are 9 different options for appetizers to kickstart your party, followed by the main event of it all-the steak and ribs.
If you want to serve your guests with just steak and ribs you can go for their 8 options of hand-cut steaks and 2 options of ribs.
If want a budget-friendly option that is great for parties, you may want to go check out their Texas-size combos which have two sets of meals on one platter.
All of these orders come with an order of bread and honey cinnamon butter.
This kind of meal will never be complete without its six astounding side dishes and three choices of their desserts.
"Check out Easter Dinner meals for 2023."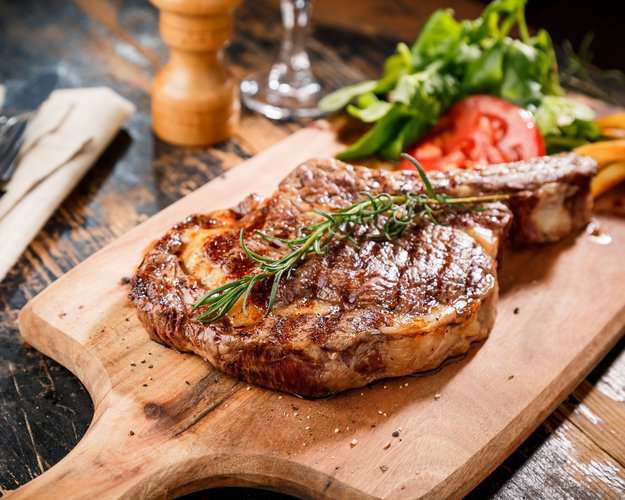 Texas Roadhouse Catering Combo Menu
| | | |
| --- | --- | --- |
| Items | Calories | Price |
| Sirloin-Ribs (6 oz) | 800 | $19.49 |
| Sirloin – Ribs (8 oz) | 890 | $21.49 |
| Chicken-Critters and Ribs | 820 | $15.99 |
| Chicken-Critters and Sirloin 6oz | 520 | $17.99 |
| BBQ Chicken (Grilled) and Sirloin 6oz | 590 | $20.49 |
| BBQ Chicken (Grilled) and Ribs | 890 | $17.99 |
| Ribeye 12 oz and Grilled-Shrimp | 1360 | $26.99 |
| Ribeye 12 oz and Ribs | 1510 | $27.99 |
| Grilled-Shrimp 6 oz and Sirloin | 650 | $18.49 |
| Grilled-Shrimp 8 oz and Sirloin | 740 | $20.49 |
| Filet 6 oz and Grilled-Shrimp | 670 | $25.49 |
| Filet 6 oz and Ribs | 820 | $26.49 |
Legendary Family Size Package
| | |
| --- | --- |
| Items | Price |
| Chicken Critters (Family-Sized) | $39.99 |
| Ribs (Family-Sized) | $59.99 |
| Chicken BBQ (Family Sized) | $39.99 |
Country Dinners Menu
| | | |
| --- | --- | --- |
| Items | Calories | Price |
| Grilled-Pork-Chops (Single chop) | 440 | $11.99 |
| Grilled-Pork-Chops (Double chop) | 730 | $14.99 |
| Pulled-Pork-Dinner | 890 | $11.99 |
| Beef-Tips | 710 | $12.99 |
| Fried Sirloin (Country) | 900 | $12.99 |
| Vegetable Plate (Country) | | $10.99 |
Hand Cut Steaks Menu
| | | |
| --- | --- | --- |
| Items | Calories | Price |
| Prime-Rib | 920 | $21.99 |
| Prime-Rib | 1100 | $23.99 |
| Prime-Rib | 1230 | $25.99 |
| Hand Cut-Sirloin | 250 | $12.49 |
| Hand Cut-Sirloin | 340 | $14.49 |
| Hand Cut-Sirloin | 460 | $17.49 |
| Hand Cut-Sirloin | 670 | $20.99 |
| Porterhouse (T-Bone) | 1040 | $31.99 |
| Dallas-Filet | 270 | $19.99 |
| Dallas-Filet | 360 | $22.49 |
| Steak Kabob | 920 | $13.49 |
| Bone-In Ribeye | 1480 | $27.99 |
| Ft. Worth-Ribeye | 960 | $20.99 |
| Ft. Worth-Ribeye | 1120 | $22.99 |
| Ft. Worth-Ribeye | 1280 | $24.99 |
| Filet-Medallions | 970 | $19.99 |
| Road Kill | 760 | $11.49 |
| Strip-(New York) | 420 | $16.49 |
| Strip-(New York) | 640 | $20.99 |
Dessert Items
| | | |
| --- | --- | --- |
| Items | Calorie | Price |
| Brownie Big OL' | 1200 | $6.99 |
| Classic – Granny's Apple | 1110 | $6.99 |
| Strawberry Cheesecake | 800 | $6.99 |
Texas Roadhouse History
Texas Roadhouse was founded by W. Kent Taylor, who was born and raised in Louisville but later lived in Colorado to work for clubs and restaurants.
However, he then decided to move back into his hometown and worked at a Kentucky Fried Chicken and envisioned himself owning a Colorado-inspired restaurant.
He managed to get the help of former Kentucky Governor John Y. Brown Jr. to establish his dream steak restaurant, however, the politician decided to fund another steak concept and left Taylor.
Taylor left without any budget, he decided to get a different investor, and after multiple denied attempts to keep his former restaurant, he finally found an investor named Dr. John Rhodes and agreed on a proposition to initiate a new steak house restaurant and that is when the Texas Roadhouse Restaurant was built its first location in Green Tea Mall in Clarksville Louisiana in 1993.
He finally let go of his former restaurant by selling it and focus merely on how to skyrocket sales of Texas Roadhouse.
It was not a smooth-sailing journey for Taylor and some of the newly opened stores did not become successful, he managed to keep it afloat by doing some changes and even hired an amazing chef in Louisville namely Jim Broyles, and became the Director of Food and Beverages because of his amazing capabilities and changed the taste of Texas Roadhouse forever.
According to the latest update on August 2021, Texas Roadhouse stands and operates a total of 627 locations across the United States of America and 10 restaurants in 10 countries.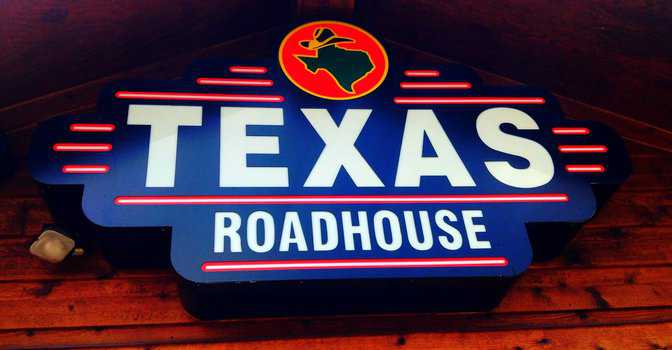 Texas Roadhouse Best-Seller Party Items
Texas Roadhouse Catering, which is true to its name is very popular with its western grilled food and the best size and price for everyone to enjoy.
If you haven't decided what to get for your hangout with family and friends, here are popular items that you may want to get:
Sirloin and Grilled Shrimp
Enjoy this grilled fresh sirloin meat which is everybody's choice of meat that will definitely put your tastebuds off the roof with goodness.
This is partnered with grilled shrimp to add an enriching flavor to your plate, completely seasoned with garlic, pepper, lemon, and butter.
Sirloin and Ribs
What's better than ordering meat? It's definitely to get more meat in one plate.
Delight your meal with fresh and juicy sirloin and ribs combo braised to perfection that is then drizzled with its unique seasoning, and wrapped in its trademark BBQ sauce.
Ribeye and Grilled Shrimp
Pleasure yourself with the ultimately juicy and flavorful ribeye steak that comes with the side of grilled shrimp.
They may sound different, but this is the dream combination you don't wantto miss out on.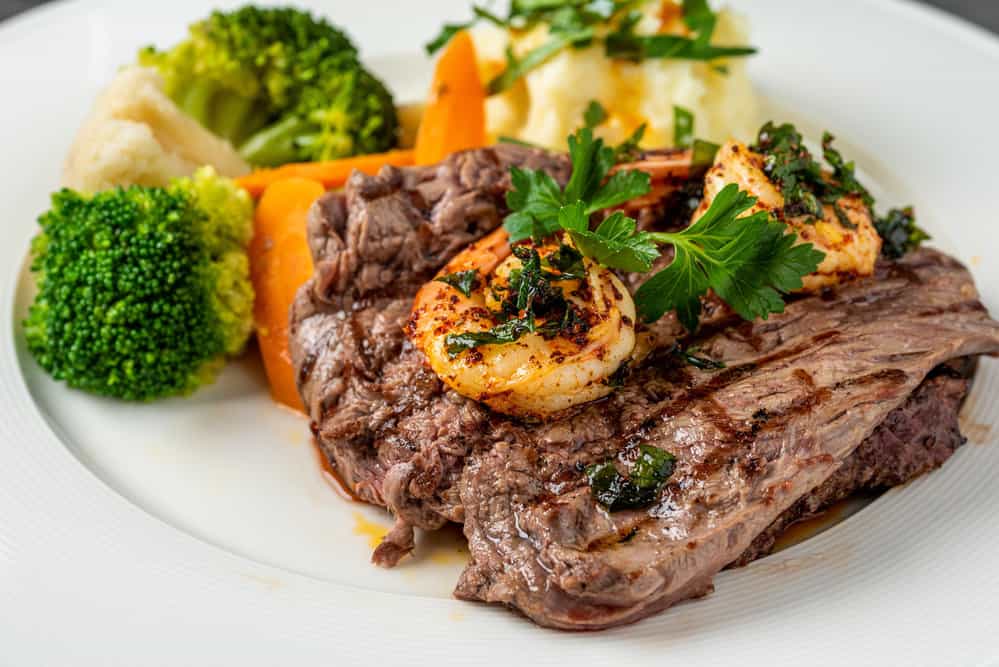 Ribeye and Ribs
Forget about your diet meal for the day because this is the ultimate cheat meal that will leave you in the clouds for the entire week.
This juicy combo is braised to magnificence and drizzled with its unique flavorings and deeply coated with its trademark BBQ Sauce
Chicken Critters and Sirloin
If you are looking for a lighter and healthier option that can leave your stomach with satisfaction.
Try out the tender chicken critter that you can dip in their fresh buttermilk batter and serve with Texas Roadhouse's trademark Sirloin steak
Chicken Critters and Ribs
If you want more meat on the bones for more excitement, try out this combination instead. You can enjoy the juicy and crispy chicken critters and the flavor-rich ribs.
Grilled BBQ Chicken and Sirloin
If you're not the type to enjoy crispy then tender meat combinations, you may want to set out to a tender and perfectly coated Grilled BBQ and Sirloin. You will never move on from this one.
Grilled BBQ Chicken and Ribs
It's either you go meat or regret it. Don't miss out on the dream combination of grilled BBQ Chicken and Ribs that will melt in your mouth.
The trademark BBQ sauce will stain your mouth until you get another one.
Filet and Grilled Shrimp
Are you up for the ultimate guilty pleasure meal? You may want to try the filet that is well-cooked that will melt like fresh butter in your mouth.
Don't forget to partner it with the mouthwatering order of grilled shrimp that is covered with pepper, garlic, lemon, and butter.
Filet and Ribs
You may now experience the indulgence of two types of meat in one, things that are meant to be the dream combination, and come with two different side meals that you want to try. Now is your chance, so don't miss out.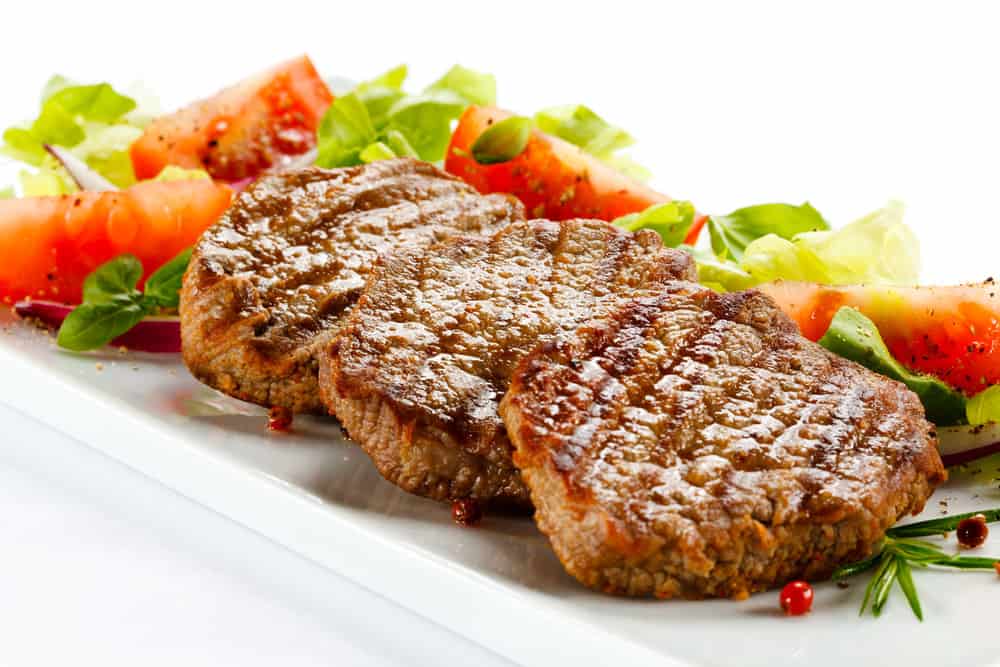 How To Order Online & Dine-In From Texas Roadhouse
Online
Open the Official Texas Roadhouse link thru https://texasroadhouse.com
Browse their menu selections and press "order now"
Choose between to-go or waitlist and select your location
Choose your payment method
Receive your order and Enjoy
Contact For Reservation And Dine-In
Call the Official Texas Roadhouse phone number
Inform the restaurant of your name and quantity of people at your party
Your name will put you on the waitlist
Arrive at the nearest Texas Roadhouse location ten minutes earlier
Order and enjoy
Additional Links of Texas Roadhouse
Frequently Asked Questions
Does Texas Roadhouse Offer Catering Services?
According to their website, they don't directly provide any catering services. But you can order customized catering items by contacting them.
Can You Get a Free Birthday Treat At Texas Roadhouse?
You can now enjoy birthday appetizer treats from Texas Roadhouse, these are available options for you:
Cactus Blossom
Cheese Fries
Rattlesnake Bites
Fried Pickles
Tater Skins
Does Texas Roadhouse Reheat its Meals in The Microwave?
They do not reheat any meals. All orders are made to order instantly.
How Many Rib Pieces Can You Get Per Rack?
A full rack consists of three 4-rib pieces that you can freely enjoy with your family and friends.
What Are The Sizes Texas Roadhouse Provided in Prime-Rib Item?
There are 3 types of sizes as- 12 oz, 14 oz, and 16 oz. with different calories & prices. Prime-Rib is known for its amazing flavor & juiciness.
How Much Sirloin Are in Chicken Critters & Sirloin Combo Pack?
There are 60 oz Sirloin in the Chicken critters & sirloin package which is enough tendered and flavorful for the customers.
Final Thoughts
Texas Roadhouse Catering is the best restaurant for gatherings on a budget, but the quality of the food is legendary.
You will never regret every bite and the amount of food you'll get, enough food that will lift your feet off the ground.
Each food complements your stomach needs and satisfies all your cravings in one go. Don't miss out on the flavorful food that will feel better than a hug.