I can't express how thrilled I am  to introduce you to my friend Nelly. Some of you already know her, but for those of you that don't, go to her Facebook page and look at her amazing recipes! She has a unique style that makes all of her dishes fun... just like her! Look what she has made for you today!! I am on cloud 9! Well, enough from me, take it away Nelly!
Condensed Milk from scratch!? Why would you even make it when it's so easy to just buy a can and be done with it?
It's extremely easy!
It's cheaper (because these cans go for $2.50 at my local grocery store!)
You'll know exactly what's in it!
When I heard my dear friend Becca was in search for a few guest posters, I jumped on the occasion. Becca is not only a fantastic food blogger and baker, but her heart is literally made out of gold, glitter, and unicorn tears. She's always lending a helping hand, sharing with others her knowledge and just pouring SO much love into everything she does. It was only obvious I shared a new method I had just learned from my grandmother with It's Yummilicious readers!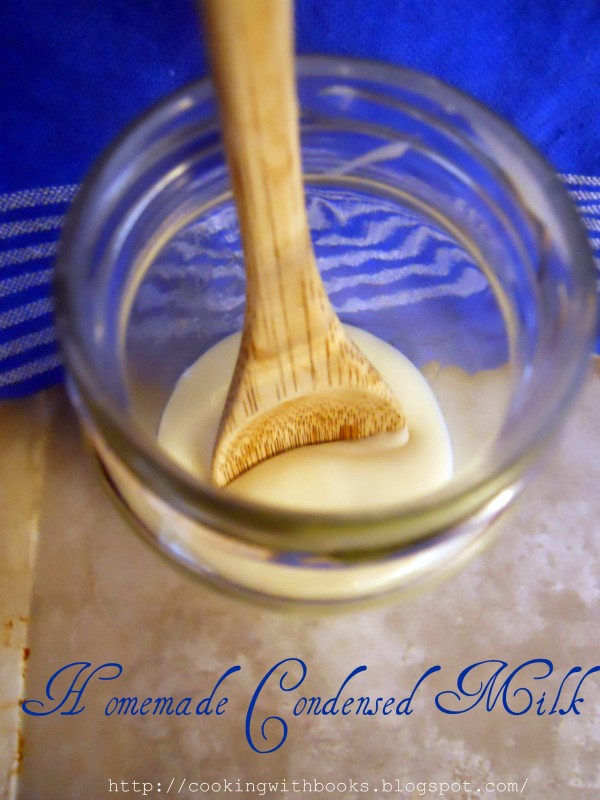 Homemade Condensed Milk
1 cup dry milk powder
2/3 cup granulated sugar
1 teaspoon vanilla extract
3 tablespoons unsalted butter, melted
1/3 cup water, boiling
Method
In a blender, combine sugar and dry milk powder. Blend!
Combine vanilla, melted butter and boiling (HOT!) water and pour into the blender.
Blend for 3 minutes, until thick. Reserve in the fridge and use as regular condensed milk.
Using this basic recipe, you can make all kinds of unique flavors of condensed milk! Add rum and make a Buttered Rum Condensed Milk; substitute the vanilla for lemon juice and make it the base to your Lemon Meringue Pie! The possibilities are endless!
Whoops! With all the excitement of homemade condensed milk, I forgot to introduce myself! I'm Marnely from over at Cooking with Books, better known on Twitter as @nella22 and you can find me on Facebook as well.