When you're craving something sweet, but you want it healthy and fast, these no bake pistachio oat cookies will become your go-to snack. They're loaded with healthy steel cut oats, fiber, nuts, dried fruit, and a touch of cinnamon. They're perfect for a breakfast on the go, in a lunchbox, or as an evening snack.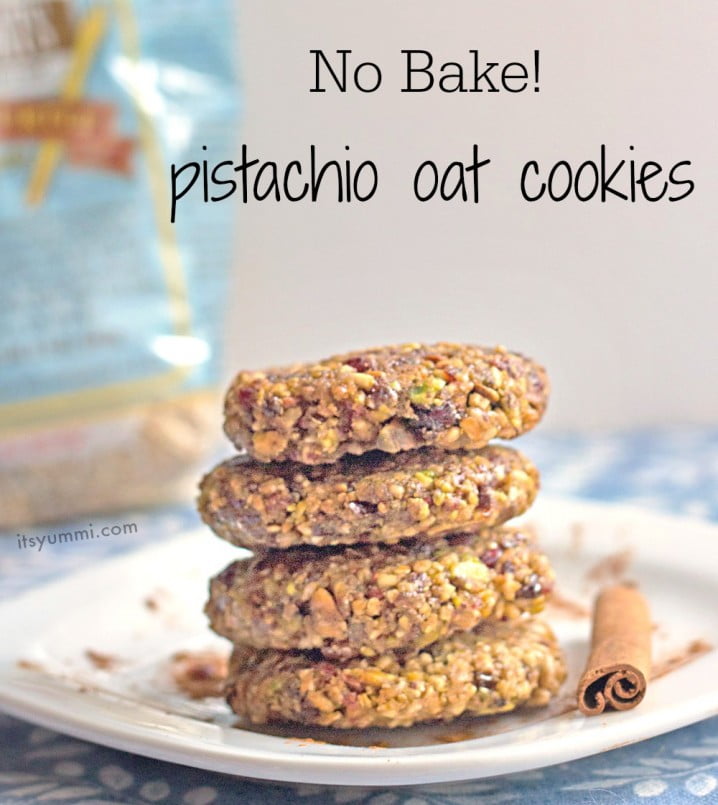 As a member of The Recipe Redux, I'm challenged every month to come up with healthy, nutritious recipes that are big on taste, but not big on the waist. These no bake pistachio oat cookies fit that bill perfectly!  This months recipe theme is "bites and bars for the lunch box". Whether you're packing lunch for yourself or for little faces, these cookies will be a sweet treat that you can feel good about eating.
These no bake pistachio oat cookies are as easy to make as pulling out your nearest blender or food processor.  Everything into the bowl, whir it up, form into patties and wham, bam, you've got cookies ma'am! Oh, and they're made with steel cut oats, so they're packed with fiber and they've got a great chewiness to them.
You got to love desserts and snacks that don't require baking, right?  Especially in the heat of summer.  My recipe for No Bake Lemon Cheesecake Cookies was so popular, I thought I'd try my hand at something a bit healthier.  Look, I think I succeeded!
Ta-da!
If you're in the mood for more healthy pistachio cookies, you'll also want to check out my recipe for low carb double chocolate pistachio cookies.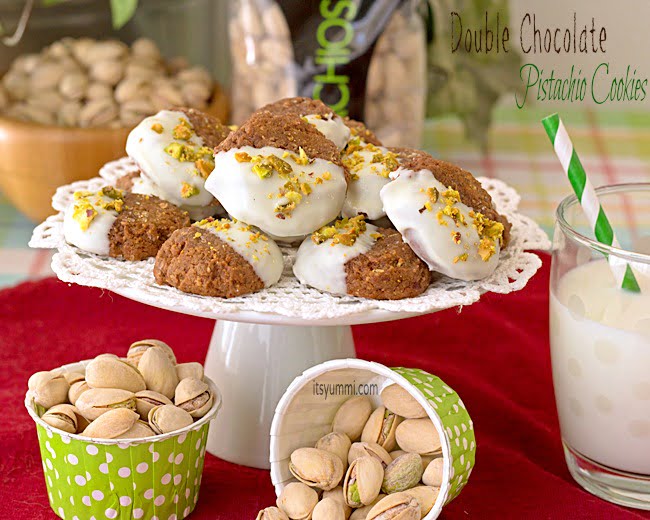 After you grab the recipe, scroll down and check out the rest of the amazing healthy bites and bar treat recipes from the rest of the Redux gang!
Chef Bec recommends this product to make these no bake pistachio oat cookies
Now check out the rest of the delicious bites and bars that were contributions to this month's challenge: