How Much Does Chipotle Catering Menu Prices 2023 (Mexican Foods Package)
Chipotle Mexican Grill is a fast-casual restaurant offering staples of Mexican cuisine across different states in the US.
They also offer a Chipotle Catering service for customers, which is especially convenient for ordering for large groups of people.
The menu items include a box of burritos, chips and dips, Mexican food spreads, and 'build-your-own' style taco/burrito options.
They offer a minimum catering for 6 and a maximum of 200 people. All options allow the customers to choose from a range of bases, proteins, fillings, and salsas.
The catering includes required cutlery such as forks, spoons, and bowls. Chipotle Catering prices may vary according to location.
If you are interested to check the latest Easter menu this year.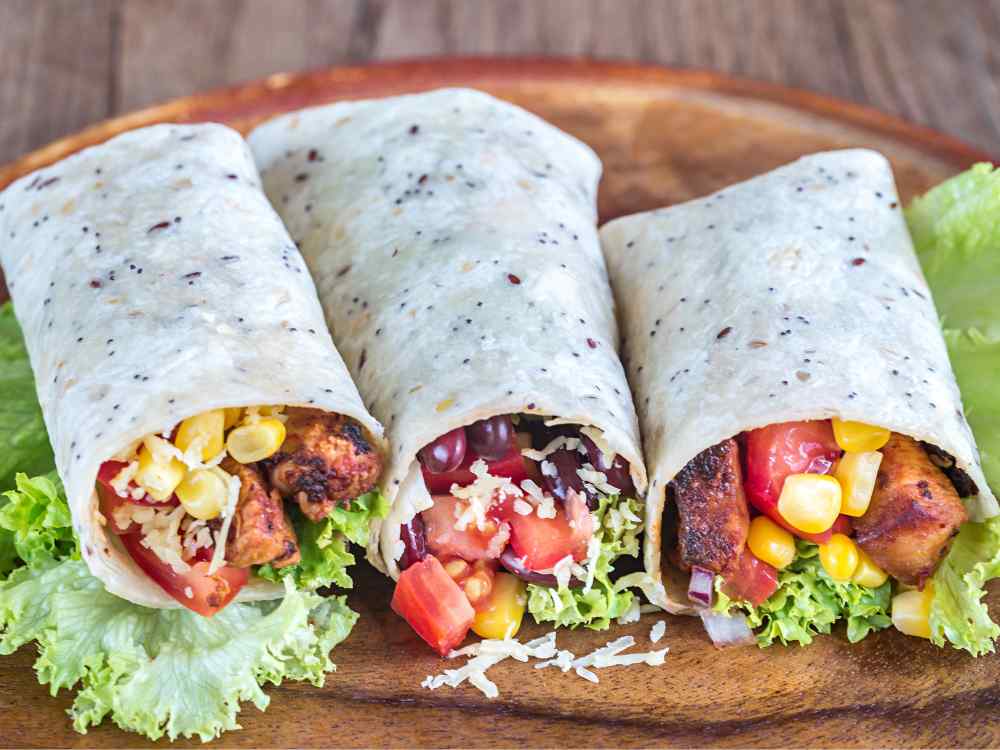 Chipotle Burritos Order By The Box
Options
Items
Serve
Price ($13.30/Person)
Choose One Base From Two
Brown Cilantro Lime Rice
White Cilantro Lime Rice
6
$79.80 (For Full Package)
Choose One Protein From Six
Steak Barbacoa
Chicken Carnitas
Veggie Sofritas
6
$79.80 (For Full Package)
Included Fillings
Cheese Black Beans
Fresh Tomato Salsa
6
$79.80 (For Full Package)
Included Sides
Chips Guacamole
Green Chili & Tomato Salsa
Sour Cream
6
$79.80 (For Full Package)
Chipotle Popular Build Menu
Options
Items
Serve
Price
Plant Powerd
Brown Cilantro Lime Rice
Sofritas Plant-Based Protein
Fajita Veggies
Salad Lettuce
2x Guacamole
Taco Lettuce
Shredded Cheese
Fresh Tomato Salsa
Soft Flour Tortillas
Roasted Chili & Corn Salsa
10
$14.70 / Person
Work Anywhere
White Cilantro Lime Rice
Chicken Guacamole Steak
Fajita Veggies
Salad Lettuce
Taco Lettuce Cheese
Corn Salsa & Roasted Chili
Soft Flour Tortillas
Fresh Tomato Salsa
10
$14.70 / Person
Small Get Together
2x Chicken
2x White Rice Steak
2x Black Beans
Guacamole
Queso Blanco
Fajita Veggies
Salad Lettuce
Sour Cream Cheese
Roasted Chili & Corn Salsa
Taco Lettuce
Tomatillo & Red Chili Salsa
2x Fresh Tomato Salsa
2x Soft Flour Tortillas
10
$17.75 / Person
Taking It Easy
Cilantro Lime White Rice
Half Chicken
Half Steak
Shredded Cheese
Black Beans
Tomatillo & Green Chili Salsa
Fresh Tomato Salsa Chips
Guacamole & Sour Cream
10
$13.30 / Person
Chipotle Build Your Own Items & Package
Options
Items
Serve
Bases
Brown Cilantro Lime Rice
White Cilantro Lime
Rice Pinto Beans
Black Beans
Salad Lettuce
10
Protein
Chicken Steak
Carnitas Sofritas
Barbacoa Guacamole
10
Toppings
Shredded Cheese
Fajita Veggies
Taco Lettuce
Sour Cream
10
Salsas
Fresh Tomato Corn Roasted Chili Green Chili Tomatillo Red Chili Tomatillo
10
Tortilla
Corn Taco Shells (Crispy) Soft Flour Tortillas
10
Options
Items
Serve
Price
Single
2 Bases
2 Toppings
2 Salsas
1 Protein
1 Type of Tortilla
10
$117.50 ($11.75\Person)
Double
2 Bases
2 Proteins
2 Salsas
3 Toppings
1 Type of Tortilla Chips
10
$147.00 ($14.70\Person)
Triple
Total Bases 3 Proteins
Total Toppings Salad Vinaigrette
4 Salsas Guacamole
Queso Chips Crispy
Corn Tortillas
10
$177.75 ($17.75\Person)
Chipotle Chips & Dips
Options
Items
Serve
Price
Choose One Premium Topping From Two
Queso Blanco
Guacamole
10-15
$57.40 / Pack
Included Salsas
Fresh Tomato Salsa
Corn Salsa &
Roasted Chili
Green Chili & Tomatillo
Salsa Red Chili &
Tomatillo Salsa
10-15
$57.40 / Pack
Peoples's Favorites Food Items From Chipotle
Chipotle Catering items have burrito boxes, Mexican spreads, chips with dips, and 'build-your-own' taco or burrito options.
For events requiring more varied food options, the Mexican spreads are the most popular.
However, the burrito boxes are popular amongst those wishing to order as a group for office lunches and small get-togethers.
01. Burrito Box (Minimum 6, Maximum 200)
Each burrito can be customized according to preference. The fillings are black beans, cheese, and salsa.
Choices for the base include cilantro-lime white or brown rice. Proteins have a broad range to choose from including chicken, steak, and barbacoa.
There is also a veggie option for vegetarian burritos. Every two burritos come with a side – guacamole, sour cream, salsa, or chips.
02. Mexican Spreads (Minimum 10, Maximum 200)
The spreads include an in-house selection of items but there are four spread options to choose from.
The food items in the spreads include a large variety of Mexican cuisine including tortillas, fajitas, tacos, salsa, guacamole, and cilantro-lime rice.
It comes in double and triple options which differ in the types of proteins, fillings, and toppings in the spread.
There is an approximate $30 difference in the price between the two. They are conveniently named according to when they are most likely to be ordered. The four options are:
01. Plant-Powered
A vegetarian option includes the plant-based protein sofritas.
02. Work Anywhere
The 'double' option includes chicken and steak with a variety of salsas, bases, and toppings.
03. Small Get-Together
The 'triple' option includes a greater variety of salsas, bases, and toppings as well as a larger quantity of protein.
04. Taking it Easy
A pre-selected version of the burrito box with half chicken and half steak burritos.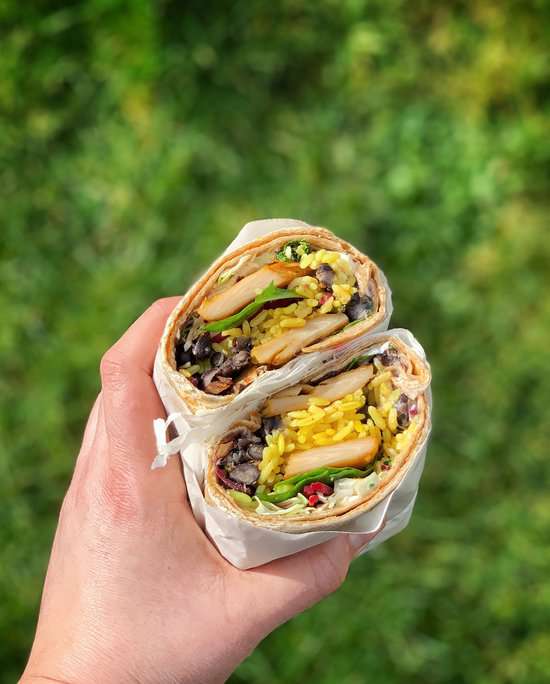 03. Build-Your-Own (Minimum 10, Maximum 200)
This option comes in single, double, and triple depending on the number of protein types and variety of ingredients added.
Tortilla options include taco and soft tortillas. It is basically a made-to-order version of the menu.
How Can You Order From Chipotle
Chipotle Catering has an app available on Appstore and Google Play for iPhone and Android users respectively.
Orders can also simply be made using the website https://catering.chipotle.com/.
Signing up for a membership and ordering online allows users to take advantage of a rewards program with rewards ranging from free chipotle food items to chipotle merchandise.
To order, one simply has to select an item on the catering menu and subsequently make selections of the bases, protein, toppings, fillings, and salsa as per their requirements.
Both pick-up and delivery options are available. The catering orders (except for chips) are required to be made 24 hours in advance.
Orders can also be made by calling the Chipotle Catering number 1-833-860-0467.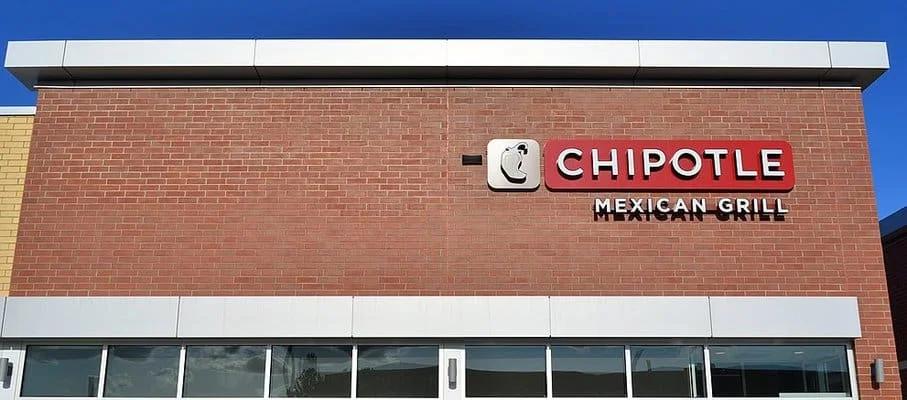 Chipotle Overview
Chipotle Catering is a catering service offered by the US-based chain restaurant Chipotle Mexican Grill.
Founded by Steve Ells the first Chipotle was opened in Denver; it has since expanded and now has multiple chains across the US and some international locations e.g., Canada.
The menu consists of Mexican cuisine staples including tacos, burritos, chips, guacamole, salsa, and beans.
It is considered to be a healthier option as compared to other fast-food restaurants due to the customer being able to choose the ingredients with the possibility of selecting healthier or vegan options.
One of their main values is using ethically sourced, organic ingredients with no additional flavoring and preservatives.
Additionally, Chipotle is unique for not having freezers and storage cans in their restaurants due to their emphasis on making fresh food using fresh ingredients.
Some of their most popular items include bowls, tacos, and burritos, which can also be ordered using their catering service.
Additional Information Links of Chipotle
People Also Search
What Are The Prices of Chipotle Catering?
Chipotle Catering prices and availability vary slightly by location. On average, the box of burritos is $14.90/person and the chips are $61.80/pack.
Mexican spreads prices are different for each subcategory: double protein is $12.00/person, triple protein is $13.50/person, and the pre-selected burrito box is $8.75 per person.
The 'build-your-own' category has a single $8.75/person, double $12.00/person, and triple $13.50/person serving options.
There is an additional delivery cost; alternatively, a pick-up option is also provided by searching for a Chipotle branch nearest to you.
How Many People Can Chipotle Catering Serve?
Chipotle Catering provides a minimum of 6 (box of burritos) and a maximum of 200 servings.
Menu items like Mexican spread and 'build-your-own' have a minimum order of 10 servings. The 'chips and dips' option serves 10-15 people per pack.
What is The Most Popular Item on Chipotle's Catering Menu?
Chipotle is one of the lead Mexican fast-casual chain restaurants in the US so most of their food items are well-loved by customers.
The box of burritos is a very popularly ordered item from Chipotle Catering.
The Mexican spreads are also sought after by customers wishing to host large gatherings such as birthday parties.
Can Chipotle Catering Be Stored For Later Consumption?
Chipotle Catering packs food in plastic containers with lids that can easily be refrigerated for up to 2-3 days with the exception of some ingredients that are better consumed fresh, such as guacamole. It can be reheated in a microwave before eating.
Should Chipotle Catering Order Be Placed in Advance?
Chipotle Catering takes orders at least 24 hours in advance so they can be prepared fresh by the restaurant on the day of delivery.
The website allows customers to choose from multiple time slots, at least 24 hours after the placement of the order, for pick-up or delivery depending on their requirements and convenience.
Does Chipotle Catering Offer Free Sides and Discounts?
Chipotle Catering has a reward system for customers who place their orders online through the website or app. The rewards may include free sides such as chips and salsa with your order.
Last Thoughts
Chipotle Catering offers a range of Mexican cuisine for customers to enjoy. It is generally regarded to be slightly pricey compared to similar fast-food restaurants.
However, it is not only popular but economical as a catering option for large groups of people.
Some of their most loved items include tacos, burritos, tomato salsa, corn salsa, and cilantro-lime rice.