Sonic Ice Cream Menu & Prices 2023 (Tasty Blast Treats)
Sonic Ice Cream Menu features an extensive range of delicious ice creams, shakes, sundaes, and cones that are guaranteed to satisfy your ice cream cravings.
The exciting thing about the menu at Sonic's is that they allow you to customize your ice creams and shakes to suit your taste buds which means you can try almost any combination of flavors and toppings.
Being able to customize your shakes, ice creams, and blasts means that, unlike the ice cream menus at other restaurants, you will have dozens if not hundreds of different combinations available to you.
Every time you visit Sonic's drive-in, you can try a different combination and therefore, a different shake.
You could even combine as per your requirement if you want a treat. Their desserts have been a crowd favorite for years because of their uniqueness and made-to-order menu.
Their drive-in facility means that you can simply drive into any Sonic on a hot day and cool off with one of their delicious frozen treats.
In addition to their ice creams, you will find that Sonic's incorporates some of your other favorite sweet treats into their frozen desserts menu.
Some examples are Oreo's, M&Ms, REESE's buttercups and so much more.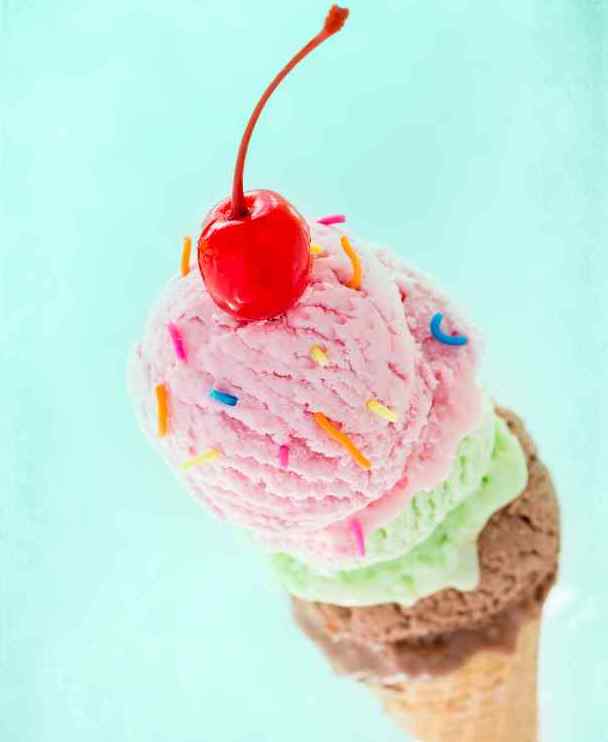 Sonic Ice Cream Blasts Menu
| | |
| --- | --- |
| Items | Price |
| Reese's' Peanut Butter (Cup) | $4.50 |
| Oreo Cookie (Pieces) | $4.50 |
| Minis Chocolate Candies (M&M's) | $4.50 |
| Snickers' Bars | $4.50 |
| Chip Cookie Dough (Chocolate) | $4.38 |
| Butterfinger Pieces | $4.50 |
Sonic Shakes & Sundae Menu
| | |
| --- | --- |
| Items | Price |
| Shakes | |
| Chocolate | $3.65 |
| Vanilla | $3.65 |
| Caramel | $3.65 |
| Strawberry | $3.65 |
| Peanut Butter | $3.65 |
| Cheesecake | $3.65 |
| Fresh Banana | $3.65 |
| Sundae | |
| Hot Fudge Sundae | $3.65 |
The Most Popular Desserts on Sonic's Frozen Treats Menu
Some of the most popular ranges on their menu are their blasts, essentially blends of their ice creams with various other ingredients like popular brands of chocolates.
Sonic's "blast" menu features famous chocolates and confectionery like Oreo Cookie Pieces, Peanut Butter Cups (REESE'S), M&M'S, BUTTERFINGERS, Snickers, and Chocolate chip cookie dough.
They also offer you the option of adding natural fruit to your blast if you want to keep things healthy! Items on their blast menu are
SONIC Blast Mixed With Cookie Pieces (OREO)
This item uses a blend of vanilla ice cream and Oreo cookie pieces. You can add toppings and other treats to the blast to customize it.
REESE'S Peanut Butter Cup SONIC Blast
It is a blend of vanilla ice cream that can be customized to your taste.
SONIC Blast mixed With Chocolate Candies (Mini M&M'S)
The base is a blend of vanilla ice cream and M&M'S. You can then add your choice of fresh fruit or toppings to this base.
SONIC Blast Mixed With BUTTERFINGER Candy
A fantastic item that consists of a blend of Vanilla ice cream and butter finger pieces
SONIC Blast Mixed With SNICKERS Bar
Combines their vanilla ice cream and Snickers chocolate.
Chocolate Chip Cookie Dough Blast
The "Chocolate Chip Cookie Dough Blast" is made with a blend of vanilla ice cream and cookie dough pieces that can be customized later to your taste.
Once you have made your base selection, you can add bananas or strawberries to your blast as your chosen fruit.
The next step in the process of personalizing your blast is to add in your choice of mix-ins.
The menu features a choice of six mix-ins – butter finger pieces, cookie dough pieces, mini M&M chocolate candies, REESE's butter cups, REESE's peanut butter, and Snickers bars – of which you can choose any combination.
After selecting your mix-in, you will have the option of choosing your toppings. The options given are caramel, chocolate syrup, hot fudge, and whip topping.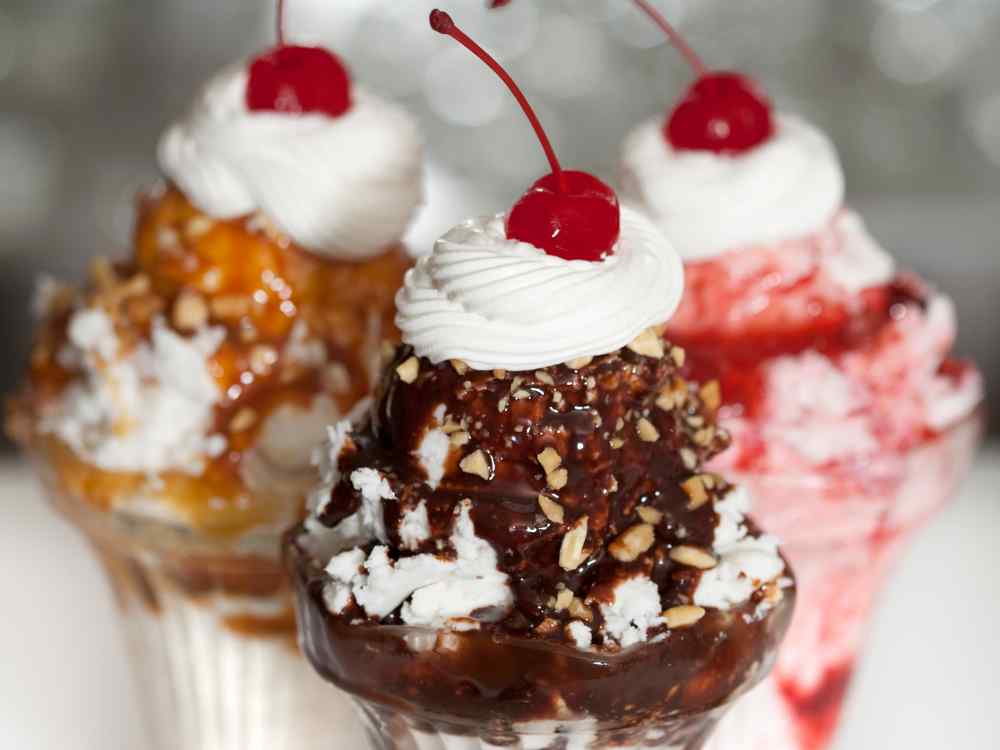 The Process of Ordering Your Sonic's Ice Cream
Sonic ice creams can be ordered online by creating an account on their website. Once you have an account of your own, you will be offered various discounts and other offers when ordering.
If you do not wish to open up an account, you can also log in to their website as a guest and place your order.
The website will track your location automatically and direct you to the nearest store.
They have multiple physical locations and drive-through facilities if you prefer to go to the restaurant physically.
You can also order directly through apps like Post mates, Door Dash, Grub Hub, and Uber Eats.
How To Pay For Your Treats
Paying for your food at Sonic drive-in is easy. You have many different methods of payment to choose from. Some of them are:
By cash at the drive or use your credit or debit card. The following payment gateways are accepted at Sonic:
Visa
Master card
American Express
Discover cards
Get Your Treats Delivered To Your Doorstep
If you want your order delivered, you can choose to order from one of the many food delivery apps that Sonic has partnered with.
Ordering will be easier with some select drive-ins offering Uber Eats, Door Dash, Post mates, and Grub Hub.
| | |
| --- | --- |
| In-Store | Yes/Available/No/Not Available |
| Drive Thru | yes |
| Home Delivery | yes |
| Curbside Pickup | yes |
You Can Get in Touch With Sonic Through The Following Links
You could use the links below to find out more information about Sonic.
You Could Also Connect With Sonic on Social Media!
If you want to see what products Sonic Ice Cream offers or if you want to be in the loop about their offers, you could follow them on social media.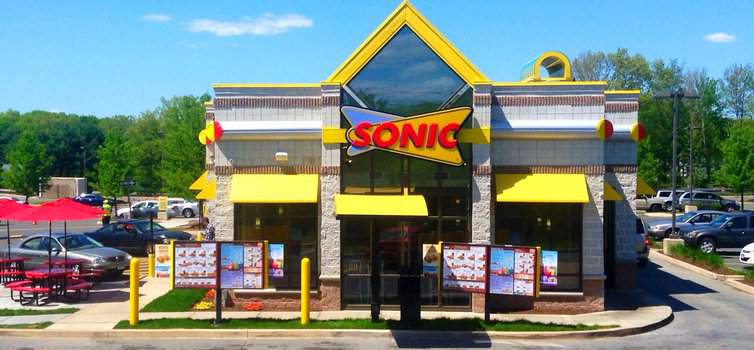 Reviews of Sonic's Ice Cream
Their customers have claimed that their slushy's and ice creams are fantastic. One of the things that their customers enjoy the most is that their ice creams come in all flavors.
One customer claimed that many of the things that they offer on their menu is complicated and out of them all, they chose the Oreo Sonic Blast which they enjoyed thoroughly.
Another customer wrote online that Sonic's service and the food were equally great.
They complimented the waitress on their superb service and claimed they would certainly be returning for more.
The same customer complimented the delicious Sonic Oreo blast which overall seemed to be the menu item with the best reviews.
Frequently Asked Questions About Sonic Ice Cream Menu
What Flavors of Ice Cream Does Sonic Have?
Sonic has a base of vanilla ice cream with a range of toppings and mix-ins.
You can customize your vanilla ice cream to make different variations of shakes, blasts, and sundaes. Some of the sauce toppings available are caramel sauce and strawberry sauce.
How Much Do Sonic's Vanilla Ice Cream Sundaes Cost?
Sonic's vanilla ice cream sundae starts at $2.49 and can be customized with different toppings, mix-ins, and flavors to suit your taste buds. The price of a sundae will change accordingly.
Does Sonic Serve Real Ice Cream?
Yes, Sonic serves real vanilla ice cream. You can top your vanilla ice cream with natural fruit, bananas, or strawberries to make it healthier.
In addition to this, you can also add butterfingers pieces, M&Ms, Snickers, or cookie dough pieces to your real vanilla ice cream.
Which Frozen Dessert is Sonic's Most Popular Dessert?
Sonic's most popular dessert is their blast. The blast consists of vanilla ice cream blended with either Snickers, cookie dough, M&Ms, butter finger pieces, or REESE's peanut butter cups.
What is The Latest Dessert At Sonic?
The latest dessert at Sonic's is their blast range which is vanilla ice cream blends with other additions.
Final Thoughts
Sonic's is the place to go if you are looking for something delicious to cool off to on a hot day.
Their ice cream menu is one of the finest there is out there and is excellent value for money.
You can have their base flavors if you are on a budget or you can choose to customize it with all of the topping options they offer if you are in the mood to give yourself a little extravagance.