Wegmans Catering Menu With Prices + Party Tray Packages 2023
Holiday parties and gatherings are inevitable and approaching fast. Perhaps Game Day is on you this year.
Are you ready? Now you can concentrate on a good company while someone else takes care of the food.
Wegmans Catering offers Catering Meals 2GO. There are six game-day and tailgating choices, 15 breakfast selections, and more than 30 lunch items to choose from.
The Wegmans catering menu also features more than 40 options for dinner including full-party meal packages. You can also choose from over 20 finger food trays, pizza, and wings choices.
If you need cakes and desserts, Wegmans Catering has that too, with customizable celebration cakes through to an assortment of apple pies and scrumptious chocolate chip cookie trays.
To top it all off, there are drink menus as well as gluten-free options, and even an Extras category that allows you to choose flower arrangements to create your dream decor.
You may see the meal items for the Easter dinner of 2023.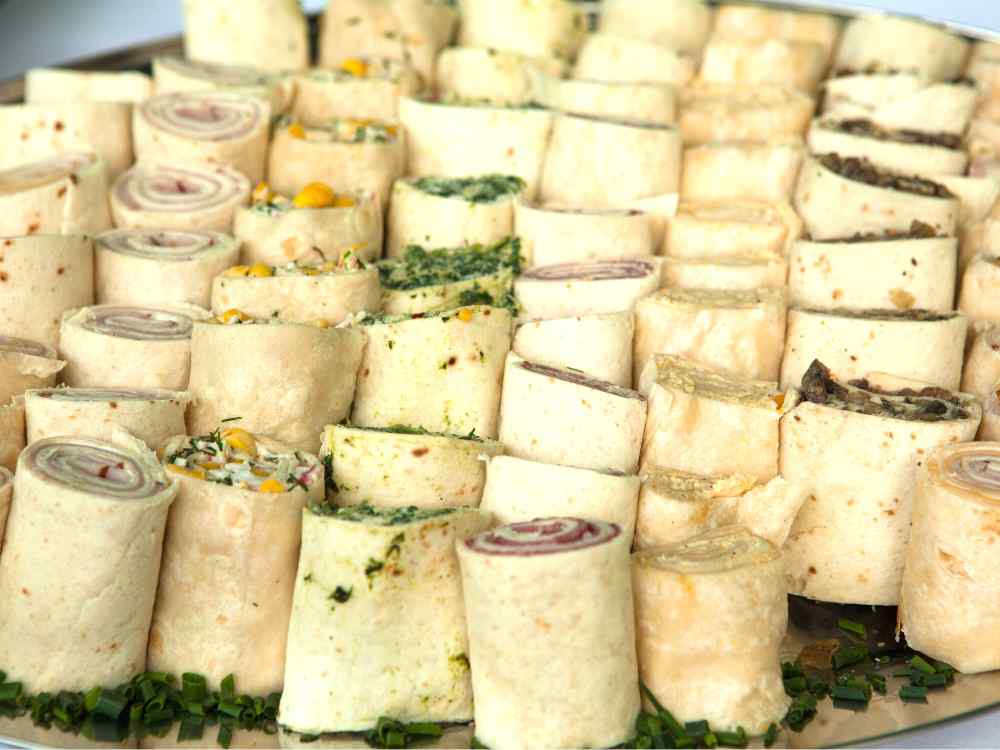 Wegmans Catering Packages
Packages
Items
Serves
Price
Danny's Ultimate Tailgate Party
Mediterranean Mezze Collection
Danny's Ultimate Party Collection
French Bread Olive Oil Crostini
Shrimp Cocktail Combo Tray = 40 Pieces (20 Pieces Cooked & 20 Grilled)
Shushi Sensation Tray = 85 Pieces
25
$348.00
The Gathering
Pinwheel Appetizer Tray = 36
PiecesMini Croissant Tray = 24
PiecesEZ Entertaining Tray
Harvest SaladPenne
Rigate Mozzarella Salad = 3.75 lbs
Traditional Fruit Bowl = 4 lbs
16-20
$229.00
BBQ Sliders Party
Pulled BBQ Pork (Ready to Heat) 24 Slider Rolls
EZ Entertaining Tray
Penne Rigate Mozz Salad = 3.75 lbs
large Veggie Tray with Ranch Fruit Bowl = 4 lbs
12
$162.00
Bills Mafia Party
Large Veggie Tray with Ranch
Deviled Eggs = 24
PiecesEZ Entertaining Tray
Favorites Combo Tray Subs and Wraps
Ultimate Chocolate Chip Cookie Tray = 24 Count
16-20
$177.00
Pasta Party
Chicken Parmesan (Ready to Heat) = 12 Pieces
Penne with Seasoned Tomato Sauce (Ready to Heat)
Caesar Salad with Amore
Caesar Dressing Ultimate
Chocolate Chip Cookies = 15 Count
12
$185.00
Lunch Menu
12-14
Wegmans Finger Foods Party Tray
Trays
Details
Serves
Price
Harvest & Honey Collection
Cheeses, Bon Vivant, Medium Gouda, Cranberry Goat, Milky Blue, Fromage des Jacques, Parm Cheddar, & Honey Goat Cheese, Served With Salami, Dried Fruits, Figs, Cracker Crisps, Caramelized Walnuts, & Organic Whipped Honey.
20-25
$130.00
Harvest & Honey Tray
Creamy Bon Vivant, Nutty Medium Gouda, Parm Cheddar, & Honey Goat Cheeses Served With Dried Fruits, Caramelized Walnuts, Red Wine Black Pepper Salami, & Sweet Organic Whipped Honey.
8-10
$49.00
Mediterranean Mezze Collection
Olive Mixes, Baby Artichoke Hearts, Feta in Brine, Dolmas, Fresh Vegetables, & Slices of Organic Pita Bread.
16-20
$40.00
Mediterranean Mezze Tray
Olive Mixes, Dolmas, Feta in Brine, Fresh Vegetables, & Slices of Our Organic Pita Bread.
10
$25.00
EZ Entertaining Tray
Pronti Pepperoni, Sopressata 3-Month Gouda, Mild Asiago, Havarti, Castelvetrano Olives, & Green & Red Grapes, 12-Month Cheddar
8-10
$35.00
Chicken & Cheese Quesadilla Tray
Tender Chicken & Monterey Jack Cheese Folded in Warm Flour Tortillas & Pan Seared To Perfection. Comes With Sides of Salsa & Lime Crema.
$40.00
Large Veggie Tray With Dip
Fresh Cut Vegetables, Comes With Your Choice Of Dip.
18
$19.00
Pinwheel Appetizer Tray
36 Bite-Sized Pieces of Our Most Popular Wheat Wraps, Including Turkey & Muenster, Chicken Caesar, Veggie, & Roast Beef & Muenster.
$42.00
Cooked Sushi Favorites Tray
A Fresh Assortment, Featuring Our Garden Vegetable, Vegetable, California, Spicy Shrimp Po Boy, Spicy Shrimp, Shrimp Tempura, & Coconut Shrimp Rolls, Shrimp Nigiri.
$65.00
Spicy Pork Wontons With Chili Sauce
Delicious Steamed Pork Wontons Served With Chili Dipping Sauce.
$30.00
Chicken Teriyaki Dumplings
Tender Dumplings Stuffed With Tangy Teriyaki Chicken & Served With Our Signature Dipping Sauce.
$30.00
Deviled Eggs
Mayonnaise, Dijon Mustard, a Dash of Worcestershire Sauce, & a Sprinkle of Paprika Give These Delicious Deviled Eggs Classic Flavor.
$20.00
Pretzel Bites
Soft, Light, & Airy Pretzel Bites With a Touch of Sweetness. Great As a Snack, Paired With Your Favorite Mustard or Dip.
6
$7.50
French Bread Olive Oil Crostini
Thinly Sliced Bread Coated With Extra Virgin Olive Oil & Seasoned With Sea Salt & Black Pepper, Baked To a Crisp Golden Brown.
$5.00
Gluten-Free Ancient Grain With Sea Salt Brown Rice Crackers
Crunchy Baked Crackers Made With Brown Rice, Quinoa, Sesame, Flax, & Amaranth Seeds.
$5.49
Wegmans Classic Entertainment Crackers
Delicious, Buttery Flavor & a Crisp, Airy Texture Make These Crackers Great For Dipping, Topping or Enjoying With Your Favorite Cheese or Charcuterie.
$2.99
Assorted Chips
Crispy Side or Snack
$3.29
Wegmans Entrees and Sides Tray
| | | | |
| --- | --- | --- | --- |
| Items | Pieces | Serves | Price |
| Classic 4 Sub Tray | 16 pieces Sub | 14-16 | $61.00 |
| BBQ Pork with Slider Rolls | Memphis Sauce, with 2 dozen slider rolls, an extra bottle of sauce | 12 | $60.00 |
| Fried Chicken Platter | 16 pieces | 12 | $44.00 |
| Create Your Own Sheet Pizza | 32 pieces | | $27.00 |
| Jumbo Chicken Wings | 100 pieces | | $110.00 |
| Chicken Tenders | 100 pieces | | $110.00 |
| Boneless Chicken Bites | 200 pieces | | $110.00 |
| Baked Potato Salad | Redskin potatoes, cheddar cheese, No artificial colors | 8 | $13.99 |
| Penne Rigate Mozzarella Salad | Tomato bruschetta, sealed in a 30 oz | 8 | $13.99 |
| Traditional Fruit Bowl | Melons, Pineapple, Watermelon, berries. | 12-14 | $22.00 |
| Caesar Salad | Parmigiano Reggiano cheese, Amore Caesar Dressing | 10-12 | $40.00 |
Desserts and Floral
| | | | |
| --- | --- | --- | --- |
| Items | Details | Serves | Price |
| 3-Layer Caramel Apple Cake | Caramel diplomat cream filling and Delicious apple filling | 8 | $25.00 |
| Cannoli Chip and Dip Tray | powdered sugar and chocolate chip cannoli dip | 16 | $35.00 |
| Assorted Cupcakes | Moist chocolate, gold cupcakes topped, buttercream frosting | | $16.00 |
| Ultimate Chocolate Chip Cookie Tray | Small – 24Large – 48 | 12-24 | $30.00 |
| Fall Signature Bouquet | Sunflowers, Hydrangea, Safflower, Hypericum, Poms, Asters, Dianthus With Wrapped | | $20.00 |
| Fall Signature Vase Arrangement | A festive fall, Occasion. Sunflowers, Red Roses, Poms, Eucalyptus With a Textured Mason Jar | | $30.00 |
Extras Menu
| | | |
| --- | --- | --- |
| Items | Quantity | Price |
| Assorted Plates | 10 pieces Square 6.5-inch Plates | $4.99 |
| Assorted Napkins | 40 pieces Wegmans Napkins | $2.99 |
| Assorted Cutlery | 30 Sets of Wrapped Cutlery | $19.99 |
| Wegmans Plastic Cold Cups | 50 pieces (16 oz) | $4.99 |
| Ice | 5 Ib | $2.99 |
Most Popular Items From Wegmans
Appetizers are a must if you want simple, delicious food for that special party. Wings are one of the gospels of game night.
If it's your turn to play game night host, but don't want the hassle of meal prepping, Wegman's catering menu has a large selection of chicken wings to satisfy just about any appetite or taste.
Jumbo chicken wings
There is a choice of Jumbo chicken wings in 20, 50, or 100 pieces plain or with your choice of sauce.
You can also choose Wegmans' signature chicken tenders or boneless chicken bites, which also come in 20, 50, or 100 pieces. These also come in plain or with your choice of sauce.
Another big attraction for quick parties or impromptu date nights is pizza. It's a crowd-pleaser that feeds a large group of hungry partygoers and clean-up is easy.
Wegmans' catering menu has a selection of pizzas starting with the basics like cheese or pepperoni.
Signature pizza
The menu also features signature pizzas including Margherita pizza, lasagna pizza, and even mushrooms and truffle pizza. Just about everything to fulfill that appetite.
Of course, you can just make your own pizza creation too. Wegmans offers a customizable sheet pizza or regular round pizza that can feed up to 32 people.
Turkey and Mashed Potatoes
So, what about the big holiday parties and get-togethers? One of the most popular food choices for Christmas and Thanksgiving is the traditional turkey and mashed potatoes.
But, it's the roasted potatoes that most families and friends are serving up on important holidays. In fact, a poll done by YouGov in 2020 found that 76 percent of Americans choose roast potatoes on Christmas.
Mashed potatoes were the second favorite at 75 percent, while turkey came in third place with 73 percent. These dishes typically take a lot of time and labor to prepare and cook.
It can end up being stressful when the turkey is taking longer to cook or you realize you haven't even started to make the side dishes that go along with it.
Again, Wegmans has thought of that and taken the work out of your hands.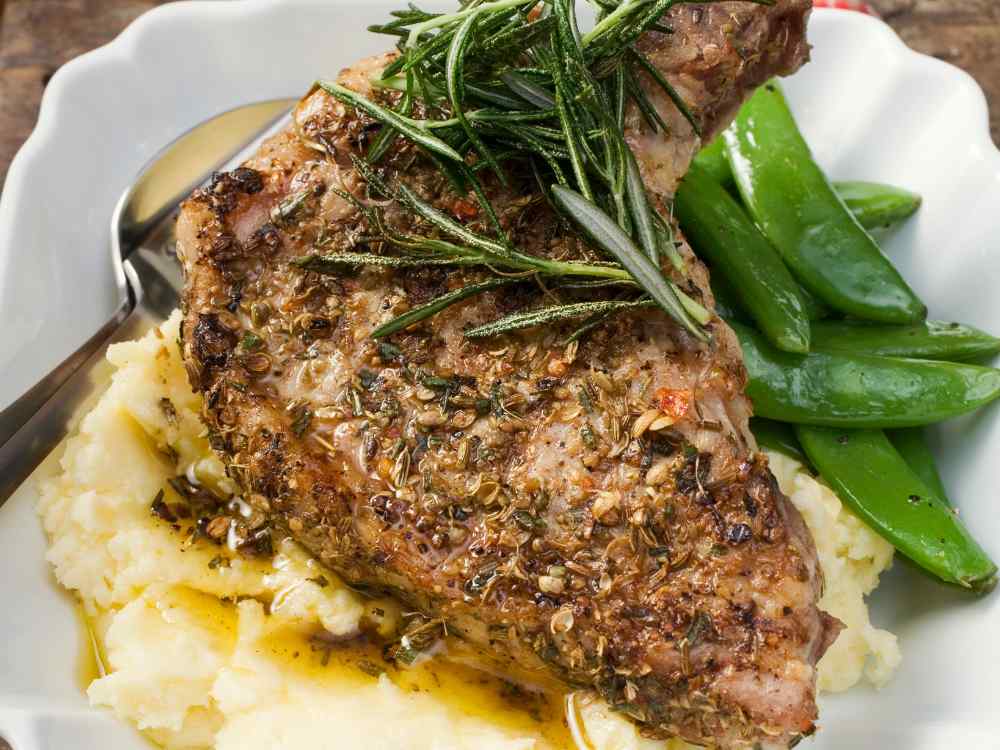 Sliced Turkey Breast Platter
The Sliced Turkey Breast Platter features slices of juicy turkey oven-roasted and carved by hand.
It comes with homestyle gravy and since it's fully cooked beforehand, you can serve it as is, or reheat it for up to 14 guests.
Signature Whipped Potatoes
Signature Whipped Potatoes is a great side choice and serve up to 12. It is a light and fluffy potato whipped in butter.
Wegmans' Macaroni and Cheese
Wegmans' Macaroni and Cheese makes a perfect side dish for the holidays as well. It is made with cavatappi pasta smothered with creamy homestyle cheese sauce. It serves 10.
Wegmans – How To Order Online
Catering is available in three easy options. Wegmans offers carryout, curbside pickup, or delivery.
https://www.wegmans.com/catering/
Go to meals2Go.com or download the Meals2Go app.
Register to create an account.
Choose your nearest store location.
Click the Order Catering Now button to begin ordering. Then choose from the curbside pickup, delivery, or carryout.
Now you can review the many selections available for catering and add any of the items to your cart.
Customers are required to order catering at least 24 hours in advance.
Orders can possibly be 40 days earlier than receiving time. Advance payment is required with a credit card, and Shoppers Club is also available for the business payment card.
Wegmans Additional Information
Wegmans Instagram: www.instagram.com/wegmans/
Wegmans Contact: 1-800-WEGMANS (934-6267)
Sat & Sun (8 AM – 5 PM ET), Mon – Fri (8 AM – 7 PM ET
Wegmans Twitter: twitter.com/Wegmans
Dedicated To Family From The Start
Wegmans has been dedicated to serving the community since 1916 when Walter E. Wegman came to work for his parents' Rochester, New York grocery store.
His brother, John, also worked in the store, selling produce from a pushcart. John had opened the company named Rochester "Fruit and Vegetable Company" in the same year.
His brother, Walter, joined him soon after and this began the legacy of Wegmans Food Markets.
In 1921, the brothers expanded their operations even further, buying the Seel Grocery Company. Walter passed the company over to his son, Robert Wegman in 1950.
The supermarket chain now encompasses more than 100 stores stretching from New York to North Carolina. In 1964, Danny Wegman son of Robert joined the company.
It is still run by the family today with Colleen Wegman acting as president and CEO.
The privately-owned company is a strong supporter of giving back to the local community. They have partnerships with various local charities and 45 Feeding American food banks.
The company has also made a significant impact on the corporate world ranking number 3 on FORTUNE magazine's 2022 list of the 100 Best Companies to Work For.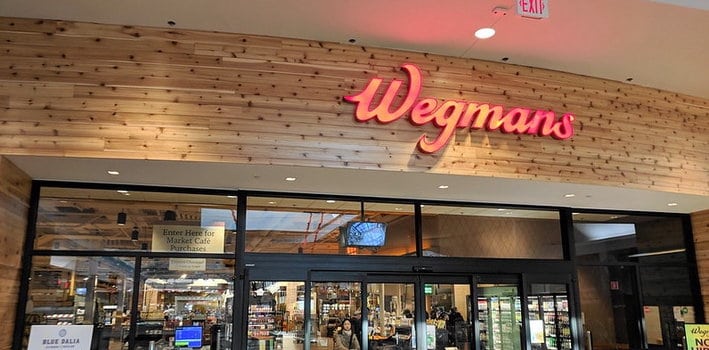 Related Frequently Asked Questions
Does The Catering Menu Carry Gluten-Free Options?
Yes, gluten-free items are included in Wegmans' catering menu. When you review the options, you'll notice that items are made with no gluten-containing ingredients.
There is also a category specifically dedicated to this concern for customers to shop.
Keep in mind that made with no gluten-free means the ingredients are made gluten-free but it will contain gluten after food preparation.
It refers to each product being made with ingredients that contain no wheat, rye, or barley. Because of shared preparation surfaces and areas, there may be traces of gluten in some items.
You can find more information on the Wegmans website.
Does a Large Wegmans Sub Have More Than One Serving?
A large sub from Wegmans catering allows for two to four servings. You can also order the subs in small and medium sizes.
There is a wide selection of pre-made options on the store's catering menu. You can also build your own sandwich using the menu's add-ons and extras.
Are Gift Cards Allowed When Ordering From Meals2Go?
Currently, Wegmans is not accepting gift cards, Electronic Benefits Transfer (EBT) cards, or international credit cards. Also, the store does not allow prepaid debit cards and HSA/FSA cards.
Do You Need To Reheat Catering Meals?
Yes, the store advises that all catering entrees and side dishes be heated before serving. They are picked up cold, so many items will require some time in the oven before serving.
You can find reheating instructions on the Wegmans catering site. Also, serving instructions will be displayed on each item's label.
Can I Cancel Once I've Ordered?
You are able to cancel any order up to 24 hours before the designated delivery time. Just find your order using the Meals 2GO App or meals2GO.com.
Any orders over $100 will require cancellation by contacting your store directly.
What Are The Ingredients In Danny's Favorite Sub?
This is a popular sub at Wegmans and features sliced salami, capicola, and spicy ham.
The sandwich is also topped with provolone cheese, shredded lettuce, and Wegmans' signature oil on a sesame seed sub roll.
What Does it Cost To Get Catering Delivered?
For orders between $20 and $30.99 – $3.99 delivery fee
For orders between $31 and $199.99 – 13% of the order's total delivery fee
For orders between $200 and $499.99 – 15% of the order's total delivery and setup fee
For orders $500 and over – $75 delivery and setup fee
The customers can also include a special guide in the product delivery instruction box.
Final Thoughts
Planning and preparing for game night or festive gatherings doesn't have to be a chore.
And maybe this is the year you want to host and actually be present in the moment with friends and family.
Wegmans Catering has your time in mind with Meals2Go. From sub trays to customized pizza options, there's bound to be a solution for your party problem.