Shoprite Easter Dinner 2023
Easter is nearing, and some of us are already preparing our easter dinner. If you want hassle-free dishes to serve during this festivity, you might want to try ShopRite Easter Dinner menu.
ShopRite has a variety of easter dinner meals that you can order. They offer a complete set of four-course meals – appetizers, sides, entrées, and desserts.
The delicious appetizers start at $24.99 up to $59.99 and can serve 8 to 20 individuals. You can add sides ranging from $29.99 to $34.99 and serve eight people.
Savory entrées typically serve eight guests at $39.99 to $49.99. You can have desserts at $5.99 to $59.99 per serving to satisfy your sweet cravings.
Shoprite Easter Menu Items
The easter dinner menu at ShopRite includes five entrées which are mainly pasta and pork dishes. For pasta, there are three simply heat-and-serve dishes: cheese lasagna with layers of marinara sauce, mozzarella, and ricotta cheese; the boozy penne vodka, and the healthy eggplant rollatini – a rolled eggplant slice filled with ricotta cheese and doused with marinara sauce and mozzarella cheese.
You can also order two pork dishes on easter, like baked boneless ham glazed with apple cider and maple syrup or the slow-roasted, sweet, and tender honey-herb pork loin.
You can have one or all of the appetizers for your easter dinner, which include charcuterie platters, seafood, crostini, and stuffed mushrooms.
The charcuterie platters have different types of cheese like goat cheese, Danish blue, French brie, sharp cheddar, burrata, and mozzarella served with bread sticks, cold cuts, and seasonal fruits.
Seafood appetizers are panko breaded shrimp – crispy butterflied shrimp served with cocktail sauce; steamed clams Italiano, steamed mussels in tasty marinara sauce; and shrimp mariner- a platter of assorted shrimp dishes served with lemon wedges and cocktail sauce.
Also included in their easter dinner menu are five healthy vegetable sides such as lemon-parmesan broccoli and cauliflower, honey-thyme roasted carrots, herb-roasted potatoes, green beans, and roasted sweet potato wedges.
To complete your easter dinner menu, you can choose from these desserts; easter message cake, easter cupcakes, easter egg cake, fruit and vegetable pies, cakes, cannoli chip, and dip platter, fresh fruit and lemon tart platter, mini Italian pastry platter, and crumb cake platter.
If you are a Price Plus member, you can get free ham, kosher chicken, turkey, lasagna, tofurky, or garden roast for a minimum spend of $400 from February 26 to April 8, 2023. Pick up your free meal on April 8 at the nearest ShopRite location.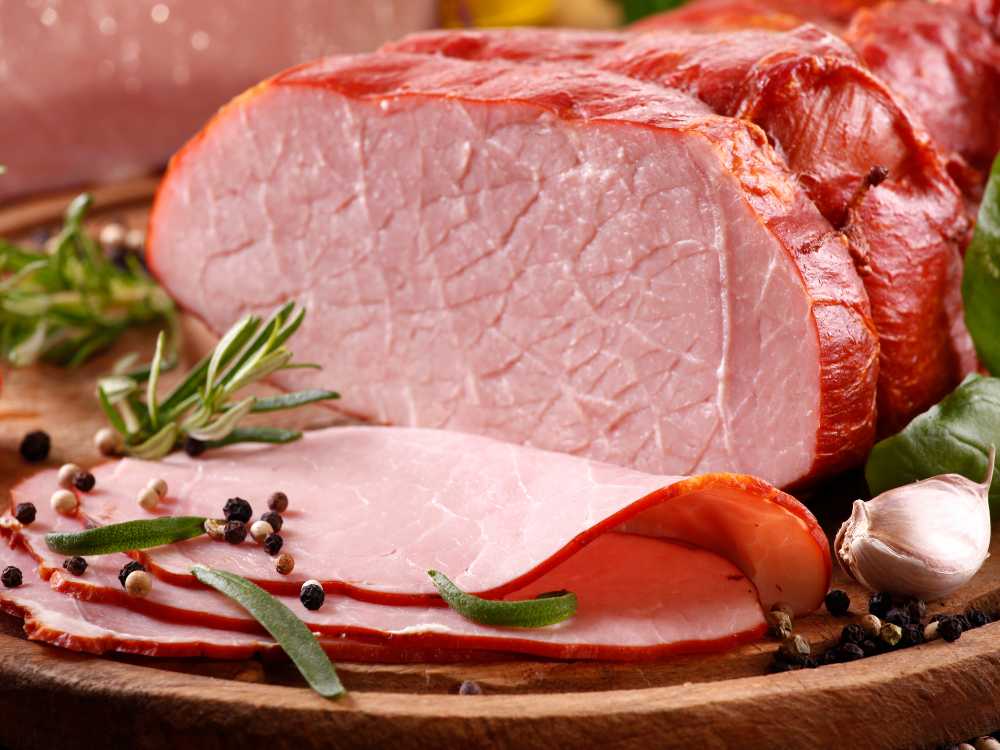 Shoprite Easter Dinner Menu – Family Meals
Items
Deviled Eggs
Hummus Vegetable Garden
Bacon Wrapped Asparagus Bundles
Honey Glazed Ham
Fruit Garden Dirt Cups
Honey Roasted Carrots
Easter Nest Coconut Macaroons
Easter Candy
| | | |
| --- | --- | --- |
| Items | Size | Price |
| Brach's Classic Jelly Bird Eggs | 9 oz. | $1.79 |
| Brach's Black Jelly Bird Eggs | 9 oz. | $1.79 |
| Whoppers Robin Eggs Candy | 9 oz. | $2.19 |
| Brach's Spiced Jelly Bird Eggs | 9 oz. | $1.79 |
| Brach's All Reds Jelly Bird Eggs Candy | 14.5 oz. | $2.99 |
| Lindt Mini Eggs | 4.4 oz. | $5.19 |
Order Process
To order your easter dinner at ShopRite, you can visit their website or mobile apps available in google play—and apple store. Payments accepted at ShopRite are cash, debit and credit cards, Paypal, and EBT access or food stamps.
Pickup and Delivery options
You can pick up your easter dinner at over 300 ShopRite locations near you. If you are too busy to pick it up, ShopRite has delivery services.
The Instacart delivery fee starts at $3.99 for orders over $35, but you should not worry. Even if your order is under $35, ShopRite will still deliver to your location with an additional fee.
Our Recommendations For Shoprite Easter Dinner
You can have a worry-free and stress-free easter dinner with ShopRite. The best to try is the Easter Bundle. It is a full four-course meal at $169.99 that can serve 15 people.
Included in the meal set are a plate of Panko-breaded shrimp, maple-glazed ham, sides of roasted sweet potatoes, and green beans, and for dessert is the cannoli chip and dip platter. Remember to heat the easter bundle before serving.
Important Links
https://www.forbes.com/sites/abigailabesamis/2020/04/10/professional-chefs-share-their-favorite-pantry-friendly-easter-recipes/?sh=77c427f74107