Costco Thanksgiving Dinner 2023
Thanksgiving is just around the corner. Hurry and head towards Costco for the budget-friendly uber-delicious thanksgiving dinner packages.
Costco offers numerous complete Thanksgiving dinner meals to feed a whole army.
Rastelli's Antibiotic-free Turkey Breast Roast Turkey dinner is a massive hit among people as it's a complete meal in a box with everything from the bird to exquisite pies and sides.
This easily feeds 8-10 people and has the simplest instructions to follow.
Rastelli Antibiotic-free spiral ham meal, another large package with up to 8 servings comes with spiral ham, creamy spinach, cranberry stuffings, juicy sausages, and more.
To have more protein on the table, you could always order Rastelli Black Angus Beef Tenderloin Roast.
This large holiday meal, serving up to 6 at a time consists of 2 juicy Black Angus Beef Tenderloin roasts, a large batch of scalloped potatoes au gratin, and some creamed spinach.
You would love to know that Costco has readily prepared a wide variety of all sorts of thanksgiving appetizers for you.
Since many of these appetizers are pre-prepared, you have to pull little effort into making them.
These mouth-watering appetizers include soups, various cold apps, and healthy vegetable trays.
Top hits at Costco this time do include shrimp cocktail, their ultimate hit Cranberry walnut Bread, authentic Chicken Street Tacos, delicious Panera Mac & Cheese, and their amazing Kirkland Cheese Flight.
Of course, they've got seasonal delights like fantastic pumpkin pies and simple mini quiches.
There's enough cranberry for all with both versions of pre-made cranberry sauce and the fresh-out-of-garden cranberries for bulk-buying.
After all, if you're hunting for individual side dishes, they do have some variety to offer with yummy green beans, creamy mashed potatoes, excellent Brussels sprouts, and more.
Costco hasn't left the beverages aisle empty as they've got wallet-friendly package vine deals like Chateau Cleyrac 2019 (3 pack) and more.
Their dessert section is diverse, simple, and delicious. The long-anticipated gigantic pecan pies have now returned to Costco while their giant pumpkin cheesecakes are another fan favorite.
The craziest part- they've got a floral section to help you with the thanksgiving dinner decorations.
You could order from Rustic Fall Bouquets to Biens Chocolate Centerpieces Fall and Thanksgiving Selection Box which is 100% edible with chocolate-covered pretzels and Oreos.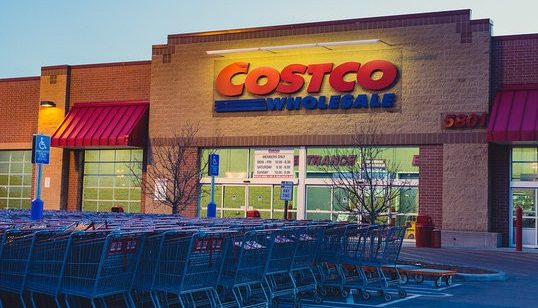 Costco Thanksgiving Dinner Menu With Price
| | | |
| --- | --- | --- |
| Name | Serves | Price |
| Turkey Breast Roast by Rastelli (Antibiotic free) | 8-10 | $219 |
| Ham Spiral from Rastelli (Antibiotic Free) | 8 | $199.99 |
| Beef Tenderloin Black Angus by Rastelli | 6 | $169.99 |
Servings Hours
Plan and be mindful of Costco hours during thanksgiving. Costco, unfortunately, is closed on turkey day itself.
This means you must do your shopping beforehand during their regular hours.
Costco operates in their regular hours during the whole thanksgiving week except the turkey day itself from 10 am-8.30 pm.
Ordering Process
Online Ordering
Visit Costco's official website
View their thanksgiving menu
Pick the meal packages, additional side dishes, and beverages you wish to have
Pick delivery or same-day delivery if available (Check the shipping details first for perishable items)
Enter the location details and check out
Most-Loved Costco Thanksgiving Dinner Items
Costco is the ultimate king of budget-friendly food. The items below though quite easy on your wallet still taste amazing and are gourmet quality.
01. Antibiotic-Free Turkey Breast Roast
This is the ultimate bird that you need on your table on Thanksgiving. The meat is generous in portion and quite juicy.
It comes pre-seasoned with their signature Tuscan Rub, making the tender meat extra delicious.
If you follow the directions on the card to a T while heating it, you'll be left with the best white turkey beast ever.
02. Crème Fresh Mashed Potatoes
This creamy dish is an all-time favorite with the most positive reviews.
This traditional holiday dish made with fresh Yukon gold potatoes tastes amazing as they are carefully peeled, boiled, and nicely mashed into a fluffy perfection.
Crème Fraiche here is the most luxurious ever and this combined with fine herbs and butter creates an otherworldly flavor.
03. Antibiotic-Free Spiral Ham
This yummy dish from Costco comes from Pennsylvania-raised antibiotic and steroid-free animals.
It's juicy, fully cooked, and moist to make your mouth water at the aromatic smell and the pleasing looks.
Their seasoning is premium quality with no artificial flavors. It's hardwood-smoked too, making it a unique addition to your Thanksgiving table.
04. Angus Beef Tenderloin Filet Mignon Roast
These filet mignon roasts, coming in 2 pieces are seasoned with Steakhouse seasonings.
It is hand-trimmed and wet-aged with extra juiciness within. The flavors are gourmet and all you have to do is to heat it in the oven to taste its fabulous flavors.
05. Scalloped Potatoes Au Gratin
This is one of the most-requested and well-loved Costco dishes of all time in the steakhouse style.
Thin and creamy Yukon potatoes are perfectly paired with creamy cheese to make this wonderful dish with fine herbs, the right sauces, and the proper seasonings.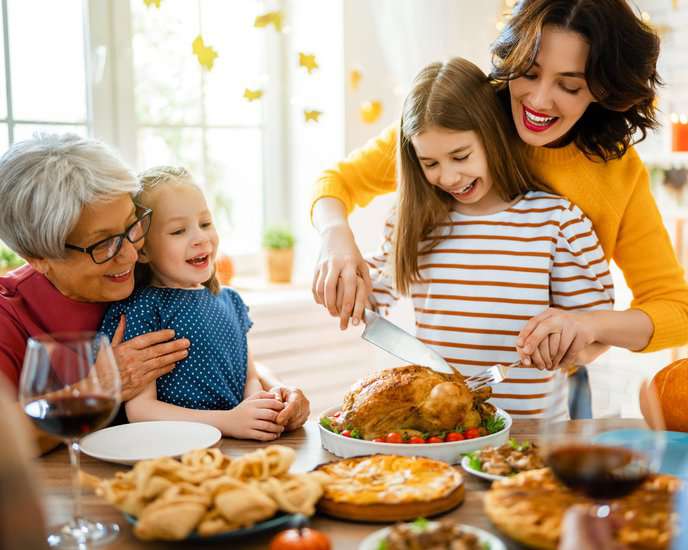 People Also Ask For
Does Costco Have a Pre-Made Thanksgiving Dinner?
Of course, Costco does offer several thanksgiving dinner meals that are pre-prepared. The instructions card comes with the meal for heating it.
Are Mashed Potatoes Part of The Costco Thanksgiving Dinner?
That's a big yes. Thanksgiving meals come with their version of mashed sweet potatoes or Yukon Gold mashed potatoes.
Can I Buy Costco Turkey in Advance?
Absolutely. You could always buy your bird as soon as they are available at your local Costco store. Buy the fresh ones to keep them good till your meal.
Are There Thanksgiving Sides at Costco?
Of course, there is a ginormous variety of thanksgiving side dishes that you get to pick at Costco. There are grab-and-go sides and washed-and-ready veggies just for you.
What is Included in Costco's Thanksgiving Dinner Meal?
This time, it does consist of antibiotic-free turkey breast, mashed potatoes, stuffing, Brussels sprouts, green beans, turkey gravy, pumpkin and apple pies, and more.
Final Thoughts
Costco is always the best when it comes the gigantic meals that are seriously budget-friendly. This Thanksgiving is no exception.
They've got everything covered from the turkey to sides and beverages. You get to peacefully spend your thanksgiving as they even offer the decorations.
Why wait? Just head to Costco and have a blast with their affordable thanksgiving meals.