Walmart Christmas Dinner Menu in 2023
Christmas is around us, and so is the tasty smell of Roasted Turkey and sweet and savory ham. Christmas carols are playing, and the Holiday spirit is everywhere.
It is only a few days remaining before the holidays. Have you made a list of your Christmas dinner, the gifts you would give, and the activities you want to do with your family?
Look no further. Walmart is here with its Christmas menu.
First on the list are the raw turkeys – with a pop-up timer, such as Whole turkey, pre-brined bone-in turkey breast, Butterball young turkey, and the basted prime young turkey.
They can be cooked quickly, just in time for the festivities.
Fully cooked turkey dinners with delicious side dishes are also available, such as smoked fully cooked turkey breast and frozen butterball turkey.
Spiral-Cut premium is also on Walmart's menu for the holidays.
Sweets are must-haves during Christmas. Walmart has an array of mixed nuts, candy canes, cookies, brownies, cake pops, and Christmas edition Chocolates.
You can also order their charcuterie platters with crackers, cold cuts, and cheese. If you want extra cheese, Walmart has a tray with 4-6 cheese variants.
For healthier options, you can grab a vegetable tray with green peas, celery, Brussels sprouts, and tomatoes with ranch dip or a fruit tray with slices of apple, watermelon, cantaloupe, grapes, and pineapple.
You can only get enough of the holiday season if you try one of the 12 Holiday breakfast favorites: cinnamon rolls, oatmeal, milk, pop tarts, pancakes, and cinnamon bread.
Walmart also has 32 ready-to-eat Christmas appetizers – packs of mozzarella sticks, chicken bites, biscuits, hushpuppies, meatballs, and cauliflower wings.
For your holiday beverages, you can choose from Walmart's array of Wines, beer, rum, brandy, fruit juices, and soda.
Aside from its food selections, gifts under $15 are also available at Walmart. You can choose from chocolates, food items, Christmas mugs, and tumblers.
Hurry and order now for your Christmas party needs.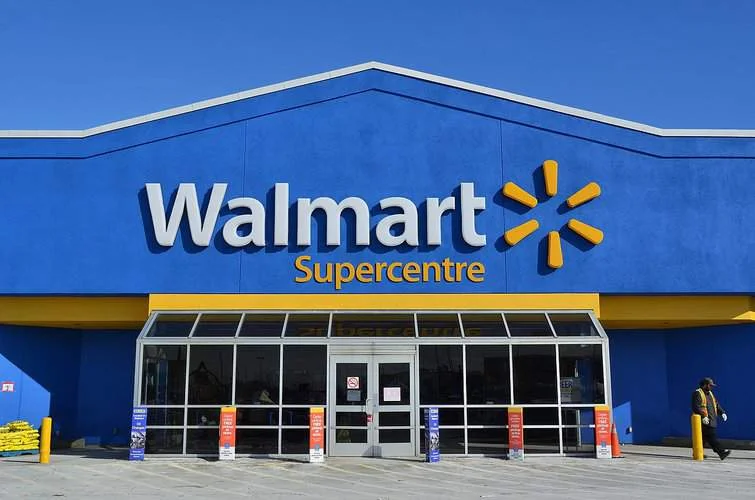 Walmart Christmas Holiday Turkey Menu
| | | |
| --- | --- | --- |
| Items | Serve | Price |
| Walmart Smoked Turkey Breast (12.75 lb.) | 6-8 | $47.88 |
| Cooked, Frozen, Butterball, Smoked Turkey (10-12.5 lb.) | 4-6 | $29.13 |
| Sam's Choice Ham – Premium Spiral Cut, 9 lbs. | 4-5 | $28.42 |
| Jennie-O, Young Frozen Whole Turkey, 16 to 24 lbs. | 15 | $20.92 |
| All-Natural | | |
| Whole Turkey (12-14 lbs.) | 10-12 | $100.00 |
| Butterball Frozen Young Turkey (10-16 lbs.) | 5-8 | $16.91 |
| Butterball Ready to Roast | | |
| Whole Young Turkey, Frozen | 6 | $26.40 |
| Honeysuckle White | | |
| Frozen Bone-In Turkey Breast + Gravy (3-9 lb.) | 2-6 | $11.28 |
Walmart Holidays Treats
Sweet Board
| | | |
| --- | --- | --- |
| Items | Serve | Price |
| Nutter Butter, OREO, Nabisco Cookie Variety Pack, 12 Snack Packs, CHIPS AHOY! (56g) | 4-8 | $6.22 |
| CHIPS AHOY! Chewy Chocolate Chip Cookies (13 oz) | 12 | $3.88 |
| Marketside Vanilla Petit Fours (9.87 oz) | 4 | $5.98 |
| Chex Mix | | |
| Honey Nut, Snack Party Mix, Family Size Sweet Salty Pub Mix | 14 | $3.96/oz |
| The Pioneer Woman | | |
| Pecan Sticky Buns Snack Mix, Sweet and Nutty (6oz) | | $4.98 |
| Knock You Naked Sweet and Nutty, Snack mix (7oz) | | $4.98 |
| OREO Double Stuf | | |
| Chocolate Sandwich Cookies, Family Size (20oz) | 20 | $4.58 |
| Golden Sandwich Cookies, Family Size (20oz) | 20 | $4.28 |
| Brach's | | |
| Peppermint Holiday Candy Canes (5.3oz) | 12 | $1.24 |
| HERSHEY'S | | |
| Chocolate Mint Flavored Canes (5.28oz) | | $2.24 |
| Great Value | | |
| Fudge Mint Cookies (10oz) | 10 | $1.73 |
| Peppermint Starlight Mints Hard Candy (60oz) | | $5.48 |
| Chocolate Peanut Butter Trail Mix (22oz) | 19 | $7.48 |
| Caramel Mountain Trail Mix (22oz) | 16 | $5.48 |
| Assorted Sandwich creme Cookies Family Size (25oz) | 19 | $1.88 |
| Freshness Guaranteed | | |
| Holiday Thumbprint Cookies | 15 | $6.47 |
| Powdered Sugar Mini Donuts (14oz) | 7 | $3.24 |
| Chocolate Chip Cookies (14oz) | 10 | $3.47 |
| White Candy Macadamia Nut Cookies (14oz) | 10 | $3.47 |
| Assorted Christmas Cookies (21oz) | 22 | $5.98 |
| Mini Deck the Halls Frosted Sugar Cookies (9.4oz) | 9 | $3.98 |
| Pecan Tiny Pies (16.2oz) | 4 | $5.94 |
| Holiday Iced Brownie Tray (17.6oz) | 10 | $6.47 |
| Fresh Chocolate Chip Sandwich Cookies | 16 | $5.98 |
| Sweet Frosted Snowflake Pretzels (7oz) | 7 | $3.47 |
| Holiday Brownie Bites (22.2 oz) | 17 | $6.47 |
| Marshmallow Treats with Christmas Sprinkles (18oz) | 24 | $6.47 |
| Frosted Pretzels with Crushed Peppermint Candies (7oz) | 7 | $3.47 |
When is The Holiday Season At Walmart?
The holiday season in Walmart started early this year. Not just early but more affordable too.
Walmart announced in September that the price of products for this year's holiday season remains the same as last year's Christmas season.
| | | |
| --- | --- | --- |
| Holiday | Start | Close |
| Holiday Season | October 1, 2022 | January 31, 2023 |
How To Order At Walmart?
You can avail of affordable products and food items at Walmart by visiting their stores at 472 locations in the United States.
For pick-up or delivery, you can order online at their website https://www.walmart.com/orders?q=order.
Walmart accepts payment in cash, EBT online, debit and credit cards, gift cards, and Capital One credit card. Online payment partners of Walmart are PayPal and Affirm.
If you want faster check-out when buying online, you can link your cards to your Walmart Account. Take note this does not apply to PayPal and Affirm.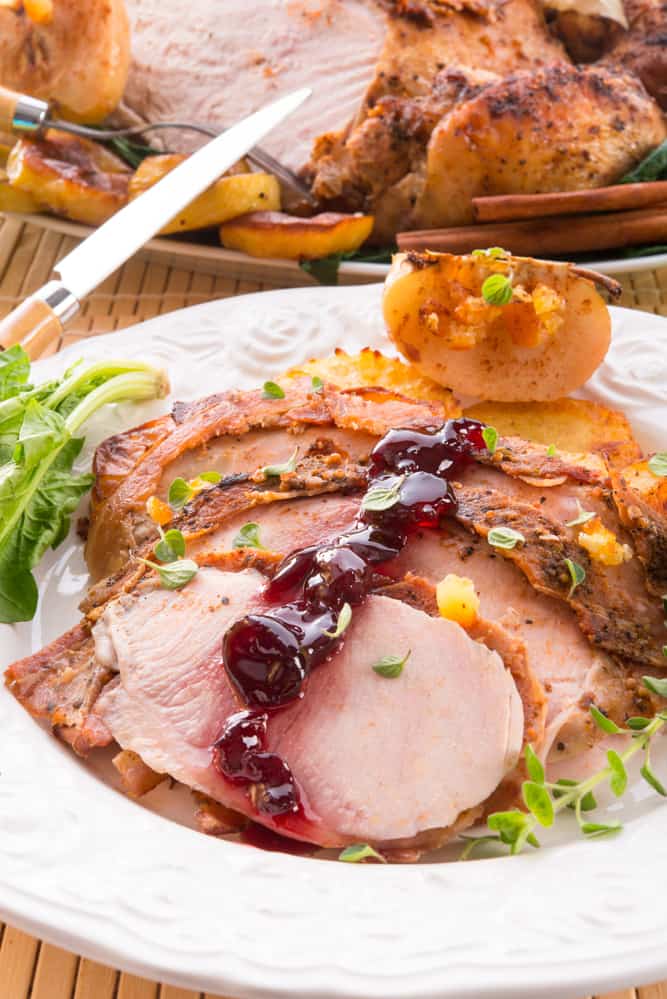 What To Order At Walmart's Christmas Items?
Due to the vast selection of Christmas meals at Walmart, it can sometimes take work to choose what to buy.
Aside from budget constraints, the deliciousness of meals adds to the indecisiveness in selecting meals to serve during the holidays.
Here are the notable items to add to your Christmas dinner.
01. Whole Turkey
Halal-certified frozen raw whole turkey weighing 12-15 pounds is sold with a pop-up timer to ensure perfect cooking time. When roasted, this turkey can serve 12-15 people.
02. Jennie-O Premium Basted Frozen Prime Young Turkey
A gluten-free and protein-rich young turkey is a delicious entrée for Christmas. Its usual weight is 16 to 24 pounds, and it can serve 18-26 people.
This meal is perfect for those on a calorie-deficit diet but still want to munch on turkey this Christmas – a serving of turkey is about 140 calories and only 6 grams of fat.
03. Butterball Ready To Roast Young Turkey
Make your Christmas dinner special with this juicy and tender classic young turkey. This turkey does not need thawing.
Just pop them into your oven, then check if it's done cooking. You may use the pop-up thermometer that comes with the package.
The turkey is properly cooked when the thigh reaches 180°F, the breast at 170°F, and 165°F for its stuffing.
04. Frozen Bone-in Turkey Breast
The Honeysuckle frozen bone-in turkey is pre-brined and full of flavors. This turkey is best for small gatherings as it is packed in 2.5 to 10 pounds only.
To achieve a perfectly cooked turkey, this turkey must first be thawed in the refrigerator for 1-3 days before roasting it.
05. Smoked Turkey Breast Holiday Dinner
Everyone wants to spend more time with their families and friends during Christmas rather than wasting time in the kitchen, so buying a pre-cooked meal is right for you.
This fully-cooked smoked turkey dinner is sold with microwaveable side dishes such as mashed potatoes, creamy green bean casserole, classic macaroni and cheese, tasty homestyle stuffing, and gravy. It can serve around 6-8 people.
06. Fully-Cooked Smoked Butterball Turkey
This turkey is a delectable fully-cooked entrée that can serve around 4 to 6 people. It is so juicy that it melts in your mouth with every bite.
For a moist and delicious turkey, you must thaw this fully-cooked turkey in the fridge for 1-3 days and heat it in the oven for 1.5 hours before serving.
07. Sam's Choice Spiral-Cut Premium Ham
Ham completes a Christmas dinner feast; this spiral ham is smoked longer to seal in its juices.
It has a rich, savory, and sweet flavor – a perfect balance of flavor because of the brown sugar glaze and hickory flavor.
Get To Know More About Walmart
Check out these links to keep you updated on Walmart's latest deals and promotions. You can also send them feedback or your concerns in the information cited below.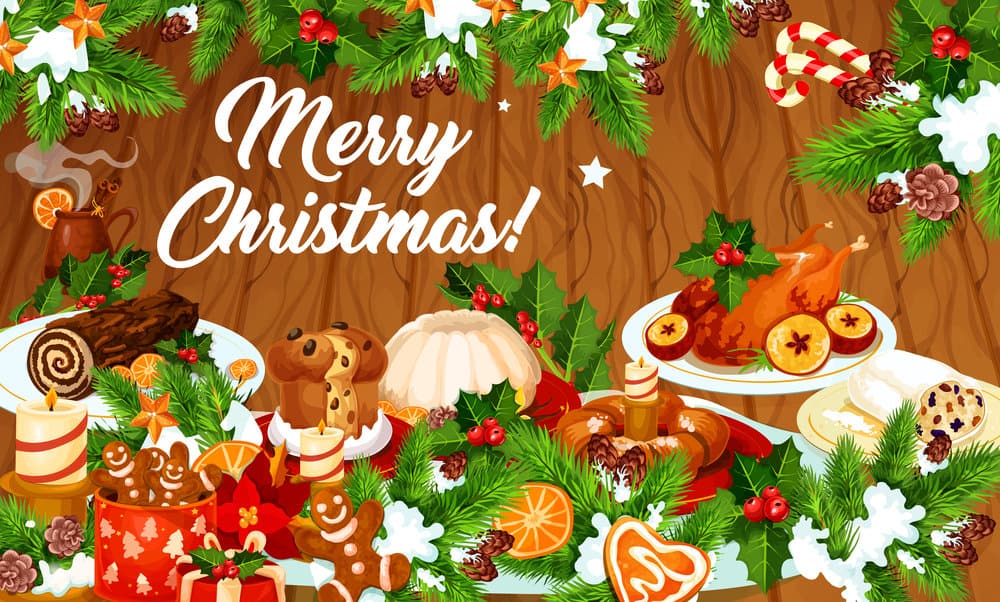 Frequently Asked Questions
What is a Walmart Plus Subscription?
Walmart Plus is a paid subscription. If you avail of this subscription, you will be entitled to many benefits such as fuel discounts in Walmart gas stations, free delivery, and free shipping with no minimum order, and you can also earn rewards points.
You can also use Walmart plus in all of their affiliate companies.
Who Owns Walmart?
Walmart is a family business owned by the Walton Family. American Businessman Sam Walton is the founder of Walmart. All his heirs own more than half of Walmart's shares.
Is There Free Shipping At Walmart?
Walmart only offers free shipping to Walmart Plus subscribers. You will be charged from $7.94 to $9.95 per delivery if you are not a member.
For express delivery, $10 extra has to be paid. If you are a Walmart member, you can also avail of free delivery service provided that you have spent more than $35; if you did not, you would be charged $5.99.
How Many Days Does it Take For Walmart To Deliver?
Walmart offers same-day delivery, which usually takes 2-10 hours.
Next-day delivery applies when you have chosen this delivery mode by visiting Walmart.com.
For express delivery, it takes less than 2 hours for Walmart to deliver.
What Happens When I Miss My Pick-Up Time?
You have exactly seven days (from the time you placed your order) to pick up your order.
If you miss the seven days, Walmart will restock your items. Walmart may even charge you a restocking fee.
Final Thoughts
Start Christmas shopping and visit Walmart. Indeed, they have all you need, from Christmas dinners to Gifts. Name it, and they have it. Enjoy Christmas eve with your family, and leave the cooking tension to Walmart.
If you want to make a holiday meal in less than 3 hours;
https://www.latimes.com/recipe/list/make-christmas-dinner-in-3-hours-or-less