Walmart Thanksgiving Dinner in 2023
Walmart Thanksgiving Dinner will always help you to set your Thanksgiving dinner table with the most delicious and fulfilling meals you can think of.
With their wide selection of items, from pre-cooked meals to ready-to-cook items, and raw ones too, you would never feel out of options when making your holiday dinner.
Walmart has got you covered for Thanksgiving eve.
Keeping in mind the convenience of their customers, Walmart offers 2 different options for the holidays.
From the "Premade Classic" and the "Must have ingredients," you can pick the ones you think are the best for your dinner table.
You can mix and match, too, to make Thanksgiving eve even more special. Their "Premade Classic" section contains 18 different items to choose from.
Between the whole turkeys, Mac & Cheese, and others with varying serving options, you would never find it challenging to pick the best dinner menu for your holiday eve.
Additionally, as the "Thanksgiving Must Have Ingredients" menu comes with 26 different items, you can use them if you want to cook a delicious meal for the holidays.
With this broad selection of items, you have the freedom to prepare any salivating dish you want.
That's not all about Walmart's Thanksgiving dinner. Walmart made it a point to ensure more savings for their customers during the holiday season.
Customers shopping at Walmart can expect up to nearly 28% of savings on their Thanksgiving meal to save more with more purchases.
While an average meal can cost you somewhere near $53, at Walmart, you can purchase the same meal for just under $39. Isn't it quite a save?
Besides offering great savings on their holiday meal items, they also make sure that you buy items this year within last year's price range.
Keeping inflation aside, Walmart is selling Thanksgiving meals at last year's price to ensure that families don't worry about setting up their Thanksgiving table with a nice, fulfilling dinner.
With all these exciting offers and deals, Walmart is making your Thanksgiving even better and less worrying.
Shop your essential holiday meal items now and make your thanksgiving eve a special one!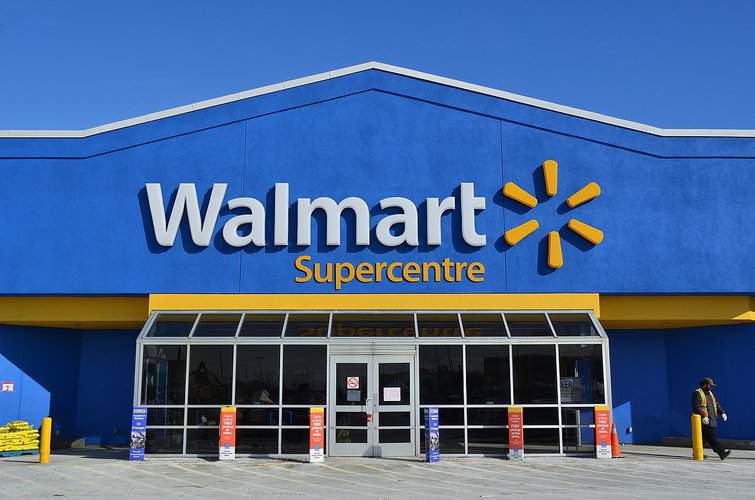 Walmart Thanksgiving Holiday Dinner
| | | | |
| --- | --- | --- | --- |
| Item | Serve | Weight | Price |
| Turkey Breast (Smoked) + 5 Sides | 6 to 8 | 12.75 lb. | $47.88 |
| Turkey Breast (Honeysuckle White Frozen) Bone in with Gravy | 2 to 6 | 3 to 9 lb. | $11.28 |
| Young Turkey (Frozen & All Natural) Butterball | 5 to 8 | 10 to 16 lb. | $16.91 |
| Turkey Young (Full size & Frozen) Ready to Roast, Butterball | 6 | 12 lb. | $26.40 |
| Turkey Butterball (Smoked, Frozen, Cooked) | 6 | 12.5 lb. | $29.13 |
| Turkey Breast (Wrapped, Seasoned) Turketta Bacon (Honeysuckle White) | 8 | 1.5 to 2.5 lb. | $15.96 |
When Walmart Starts and Closes Their Serving
Walmart never stops thinking about its workers. And hence, they keep the services closed on Thanksgiving Day to show gratitude towards their employees.
We have mentioned the Thanksgiving serving days of Walmart so that you can make your purchases beforehand.
| | | |
| --- | --- | --- |
| Holiday Dinner | Start | Close |
| Walmart Thanksgiving dinner | November 7 (online) November 9 (In stores) | November 23 |
How To Order Walmart Thanksgiving Dinner
Ordering Walmart Thanksgiving Dinner is the easiest. Because Walmart has a number of stores all around the US, you can visit any of these stores to buy all your necessary items.
On the other hand, you can also order online (https://www.walmart.com/cp/thanksgiving-meal/6799199 ) to get your necessary thanksgiving items at your doorstep.
You can pay for your purchase with cash, credit cards, debit cards, gift cards, and PayPal.
Most Popular Walmart Thanksgiving Menu
Walmart offers a whole lot of options for its thanksgiving dinner menu.
However, not all of them are as popular as the others. Let's go through some most popular Walmart Thanksgiving Dinner items.
01. Pre-Cooked Smoked Turkey Breast Holiday Dinner
Perfect for 6-8 people, this Thanksgiving dinner menu from Walmart is pre-made.
It comes with 6 of your holiday favorite, which includes a smoked turkey breast, stuffing, and gravy.
This dinner menu also includes sides like fresh mashed potatoes, amazing green bean casserole, and America's all-time favorite, macaroni, and cheese.
Just heat all these items for an amazing Thanksgiving dinner.
02. Amazing Frozen Bone-in Turkey Breast With Gravy
Get this salivating bone-in turkey breast to make your holidays even more exciting.
Available in different sizes (2.5-10.0 lbs.), this Thanksgiving menu is a perfect choice for a dinner for 2 or a family gathering.
Depending on your crowd size, you have the freedom to choose the turkey size.
This Honeysuckle White pre-brined turkey comes with gravy to make it even more delicious.
03. Ravishing Ready To Roast Turkey
Even though this Turkey is not pre-cooked, it is ready to cook. From the fridge to your pan, you can cook it perfectly without any extra preparation.
Plus, as it comes with an instruction booklet, you wouldn't even find it difficult to make your favorite holiday dish with this whole young turkey.
What's more? This Walmart Thanksgiving dinner menu is available in different sizes so that you can easily pick the one according to your needs.
04. Delicious Turketta, Bacon Wrapped Turkey Breast With Seasoning
This bacon-wrapped turkey breast is mouthwatering at its best. Seasoned with different herbs and perfectly wrapped in bacon, this meal deal is the perfect pick for your holiday dinner table.
Also, as it offers 19g of protein in every serving, this turkey breast is not only fulfilling but nutritious too.
05. Salivating Smoked Turkey
This classic turkey meal is everything you need to enjoy a delicious dinner on Thanksgiving eve.
The right choice for 4-6 adults, this Butterball turkey is fully cooked and smoked for your convenience.
All you need to do is just place it on the stove for a heat-up session before serving.
Frequently Asked Questions
Do Walmart Sell Premade Thanksgiving Dinner?
Yes, Walmart sells Premade Thanksgiving Dinner to make the holidays even special for their customers.
However, the premade dinner options are not as widespread and versatile as the ones sold by the others.
How Can I Get My Free Thanksgiving Meal From Walmart?
Enjoying the free Thanksgiving Meal From Walmart is as easy as it can get. First, download the Ibotta app on your phone and browse through it.
Select the free meal and order. Voila! You can now enjoy a completely free holiday meal from Walmart.
Why Would Walmart Be Closed During Thanksgiving 2022?
Walmart keeps their stores closed on Thanksgiving because they want to say their employees a 'thank you and appreciate their work throughout the.
Final Thoughts
The dinner items and options that Walmart offers for Thanksgiving eve are your ultimate pick.
From pre-made meals to ready-to-cook ones, the options are endless for you.
All you need to do is pick the ones you need for a fulfilling holiday dinner.
Just call or visit the store. Walmart's Thanksgiving dinner versatility will never disappoint you.