Cheesy Hash Brown Potato Nests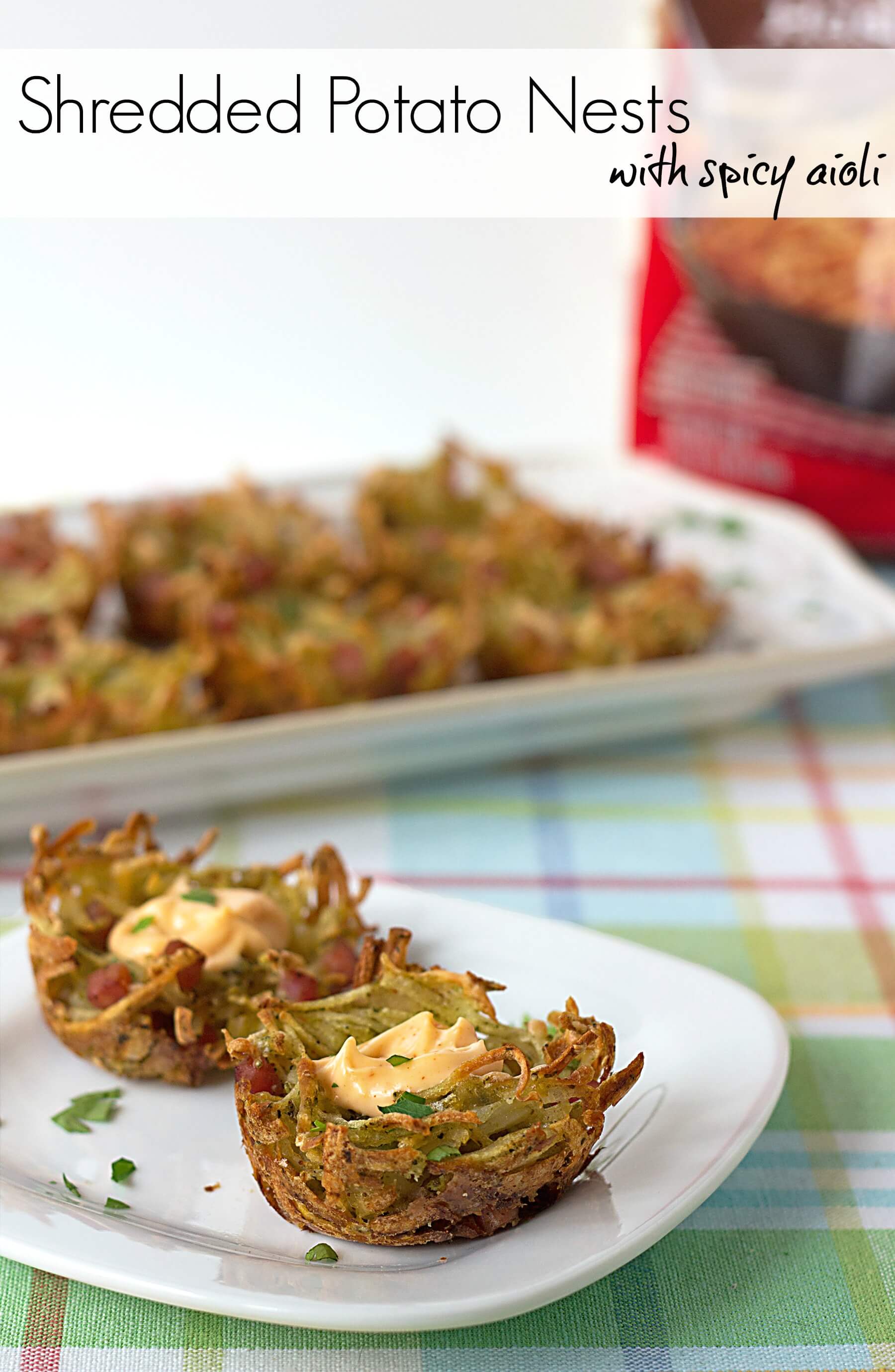 Imagine bundles of parslied shredded hash brown potatoes, diced ham, cheese, and seasonings, formed into bite sized potato nests, baked up until golden brown. Now picture popping them into your mouth with a dollop of spicy aioli on the top. Fabulous, right?! These bite sized brunch bites are a little bit spicy, salty, crunchy, and delicious, and they are SO easy to make!
2 Homemade Easter Treats – Chocolate Pretzels and Bark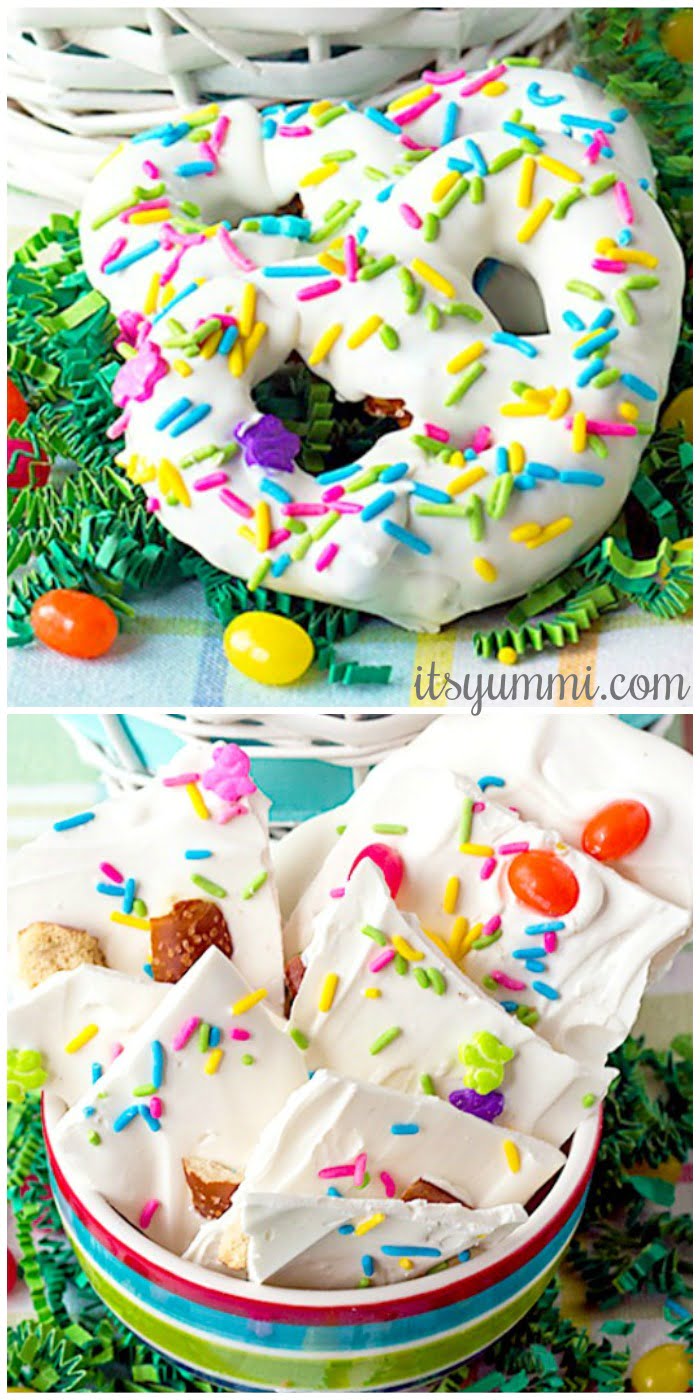 Homemade Easter treats add a nice touch to any Easter basket. Looking for Easter basket ideas? White chocolate Easter bark and chocolate covered pretzels are easy treats that take just 10 minutes to make!, for less than $10! Homemade white chocolate treats are less expensive than store bought chocolates, and they taste better, too... because they're made with love!
Adorable Marshmallow Peeps Easter Treats and Table Decor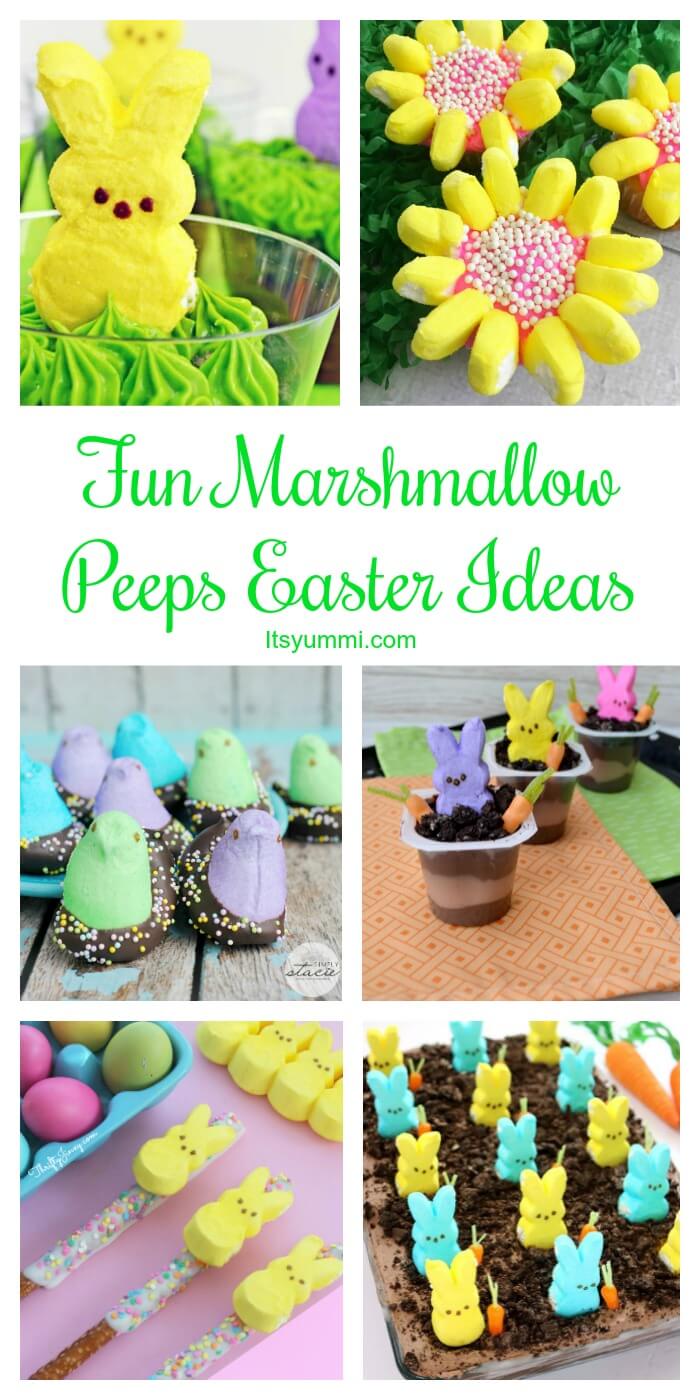 Easter marshmallow Peeps are a fun addition to Easter treats and desserts, and even to use in making cute Easter table decor. Get Easter dessert inspiration with these fun and easy recipes using marshmallow Peeps. PLUS directions to make some super cute DIY Easter table decor...  this Peeps mother-to-be centerpiece or place holders.
Parmesan Asparagus Quinoa Quiche Muffins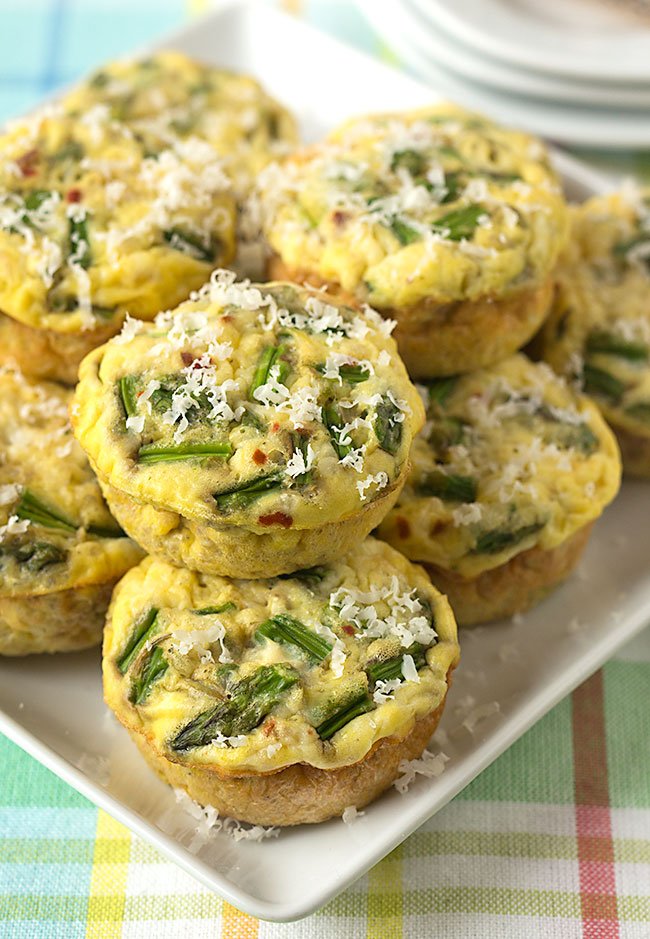 Quiche muffins made with protein packed quinoa, Parmesan cheese, and asparagus are delicious, fluffy egg muffins. These crustless quiche muffins are delicious for any holiday brunch, or even breakfast or lunch on the go. They're gluten-free, vegetarian, they freeze well, and they're a Weight Watcher's friendly breakfast, coming in at just 2 Smart Points per muffin!
Sweet Potato Shepherd's Pie
Sweet Potato Shepherd's Pie has ground turkey and fresh vegetables cooked in gravy, topped with creamy mashed sweet potatoes. This easy shepherd's pie recipe is a 30 minute casserole recipe that can be enjoyed any time of the year. It's especially perfect as a St. Patrick's Day dinner recipe, and a great use for Thanksgiving leftovers, too!This is a Weight Watcher's friendly dinner casserole recipe, with just 5 Smart Points per serving! Cooking from scratch is something I ...
Low Carb Valentine's Day Cake (Almond Flour Cake)
Bake this almond flour cake in a cute, heart shaped cake pan and it will become the perfect Valentine's Day cake! This low carb chocolate cake is made with almond flour and covered with sugar-free chocolate ganache. There is NO REFINED SUGAR in this dessert! An almond flour cake for two that tastes indulgent, but it isn't loaded with calories or carbs! Low Carb Valentine's Day Cake I'm a sucker for Valentine desserts, or really, desserts any day for that matter. After all, I am a ...